You've probably heard the name Pizza Pony around the traps. They were once a shop before becoming a truck, then a pre-packed pizza purveyor for those in lockdown. Now, taking to the road again, the name is best looked upon as a roaming institution serving up one of the best Neapolitan-style pizzas north of the river.
Pizza Pony's ethos is an uncomplicated one: keep it simple, and keep it locally sourced. Run by hospo veterans Connie Polito and Michael Nihill, the duo practice what they preach with (usually) just three pizzas on the menu, a Margherita, pepperoni and a truffle mushroom.
The trio and occasional specials on offer are all made from a two-day rested dough, which allows the gluten to relax and just the right amount of natural yeast to work its magic in creating a stunningly light base. Meanwhile, most of what's on top is sourced from farms within Victoria.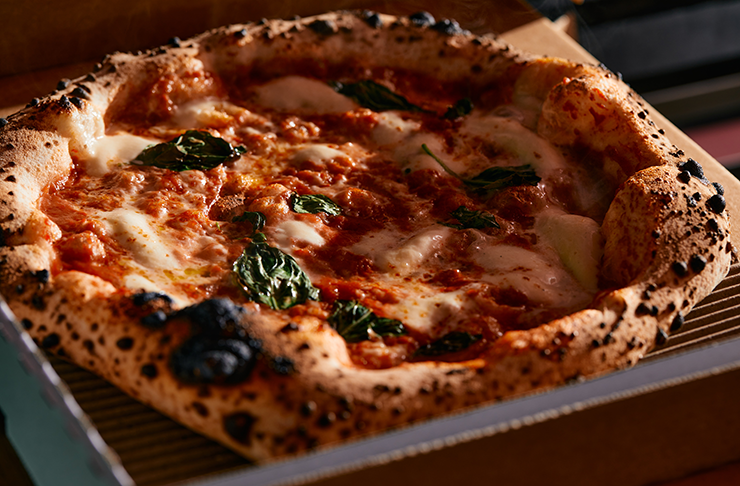 Aside from the rested dough, your pizza is made to order in the truck, to the point where even the dough is stretched within the wood-fired oven on wheels—coupled with those just-plucked ingredients results in a damn tasty pizza. They're also serving up vegan versions for the plant-based out there.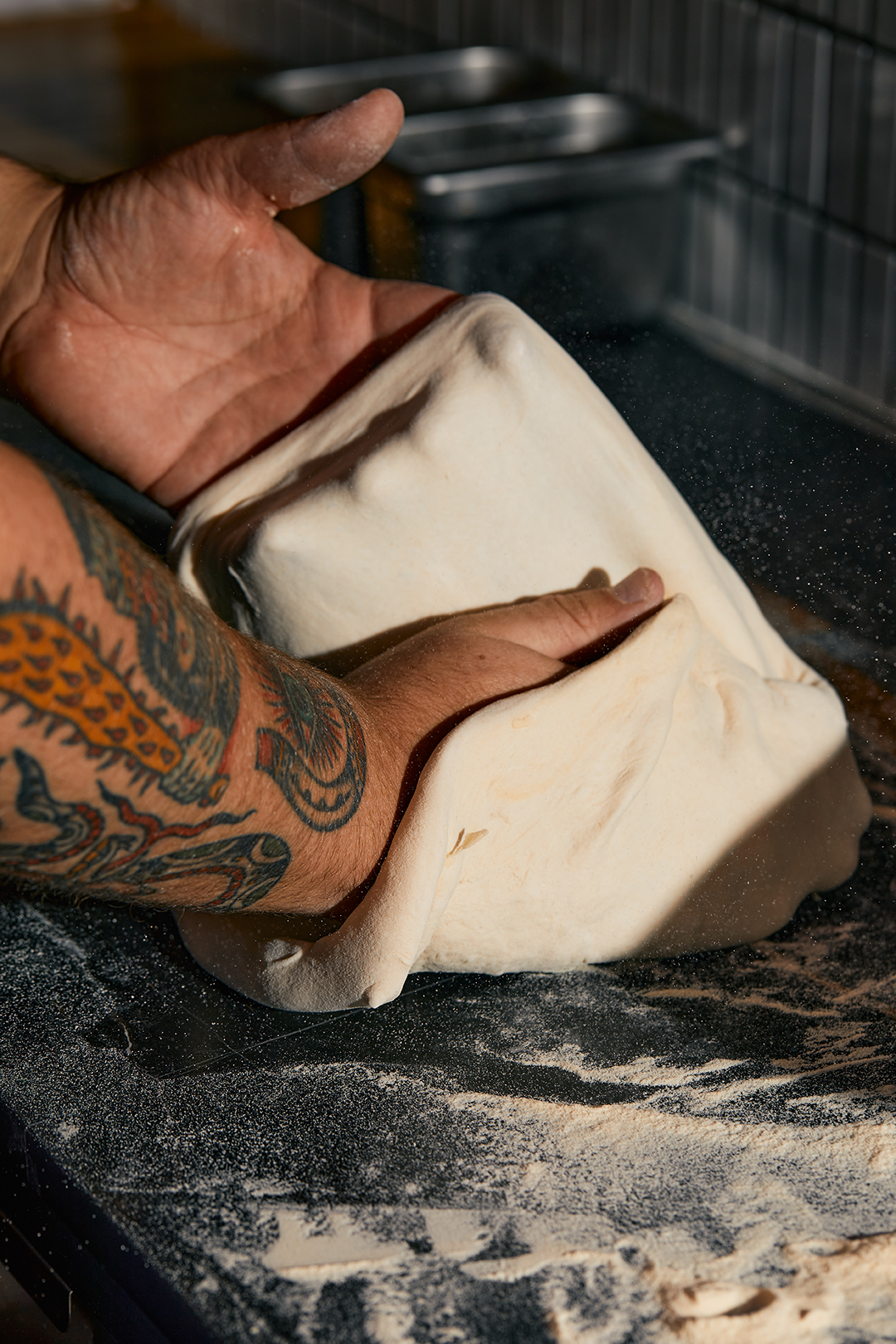 Like many, Pizza Pony went through their own peaks and troughs during Melbourne's lengthy lockdown, most notably dealing with a fire in their prep kitchen. With that in mind, they're keeping operations nimble and slinging pizzas on weekends down a Brunswick backstreet on Saturday and Sunday Evenings from around 5pm until sold out. Hint: get there early.
You can find Pizza Pony out the front of Wood & Co Coffee, 369 Albert Street, Brunswick.
Scope out everything else happening in Melbourne's Food and bev scene here.