Everyone knows one of the best parts about going to the movies is getting a generous serving of popcorn. Well, Popkin's Artisan Popcorn is here to remove the middleman and serve freshly-popped, decadent, fluffy kernels to satisfy all your sweet and savoury cravings. Founded in 2021, Popkin's opened as a family-run business with one interest and one interest only: popcorn.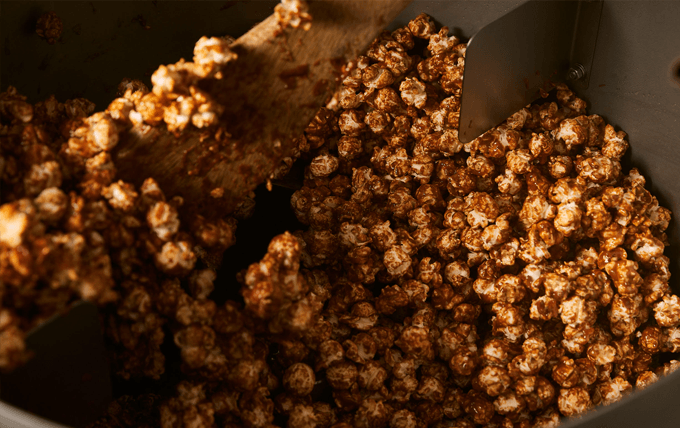 Starting with the classic flavours, they offer buttery, butterfly-kernel popcorn that's reminiscent of the cinema, country cheddar, which has mushroom-kernel popcorn coated with a real vintage cheddar for that savoury tang, and lastly, caramel gold, a housemade caramel-coated popcorn for those with a sweet tooth.
If you're feeling a bit fancy, then you can try their luxury flavours of the month, which include cheddar and chilli for an extra kick to their classic flavour, and dark chocolate caramel, a sugary vegan and gluten-free option.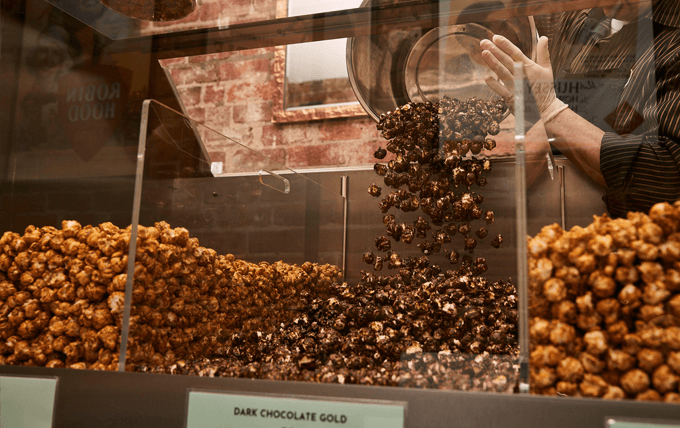 Their top priority is freshness, so they make small batches throughout the day to ensure their popcorn is never stale or dry, but instead crisp and crunchy with every bite. Using all-Australian ingredients, from sugar to kiln-dried salt, Popkin's Artisan Popcorn wants you to taste the quality and purity in every handful. Their first birthday is approaching and they're pulling out all the stops with games, prizes and of course, popcorn.
They've got their own Popkin's roulette in-store, and prizes include their movie packs, a set containing popcorn, drinks and a cheeky choc top.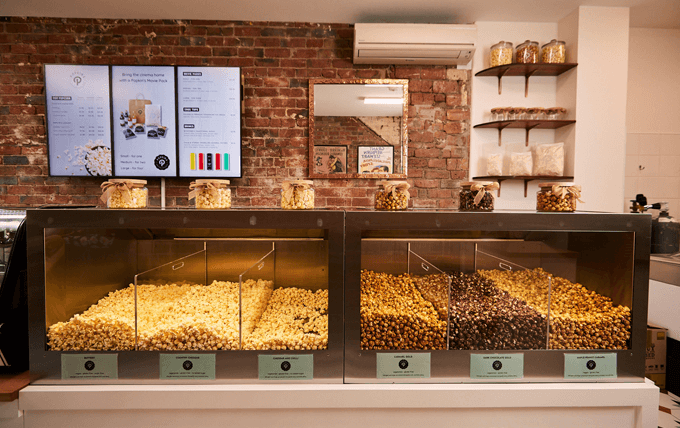 Entering the copper-plated front door almost feels like walking into a movie theatre. The classic interior has tiled floors and exposed brick walls, creating a cosy vibe. Best of all, you can see the popcorn being made right in front of you, from the kernels being popped in the hot air popper to mixing it with the various toppings with the tumbler.
Popkin's is also proudly sustainable, employing practices such as sustainable packaging, supporting other local Aussie farmers and producers, and dealing with fair trade suppliers when possible.
Check out some of the most expensive dishes in Melbourne over here.

Image credit: Popkin's (supplied)