It's been a wild few months, to say the least. And although we're still a while away from normality, we're slowly but surely being drip-fed a socially-distanced taste of our old lives.
To say we're excited to be able to get back out to experience the best of our cities would be an understatement, and with the help of DiDi we've been reclaiming our cities, one safe, affordable ride at a time. In acknowledgement of the times, DiDi has launched its newest service, DiDi Care, offering higher standards of hygiene for added peace of mind to get us going again - safely. So in an effort to share around the positive vibes, some of the Urban List crew are relaying their best post lockdown highs.
Blake Wright, Sydney | Account Manager
I've really missed being out and about! I'm a really extroverted and social person so having the office and nightlife taken away all at once was a real struggle. I'm honestly really looking forward to being able to stand in a crowded room again. The first thing I did once restrictions were lifted was I went to a big dinner at Matteo in Double Bay with a bunch of people I hadn't seen during lockdown. It was so nice to sit down in a restaurant again. I'm no Jamie Oliver in the kitchen at home, so it was about time I ate something good again.
I'm looking forward to getting stuck into some domestic travel now that Queensland (where my family is) will soon open up their borders. I had planned to be in Europe around now but, sadly that can't happen—but it's time to explore our own backyard more than I ever have. I am really excited to go up to the Whitsundays and across to the Coral Coast in WA, which has always been on my bucket list. I have never been a germaphobe or worried much about it when I'm out in public, but since COVID that has really changed. I am so much more conscious of what's around, what I touch and even cleanliness getting into rideshare cars. I've also been a little nervous about getting back onto public transport so I've been loving using DiDi as an easy and cheap way to get places while staying socially-distanced and safe.
Morgan Reardon, Gold Coast | Lifestyle Editor
As we come out the other side of one of 2020's biggest curveballs, I am absolutely itching to start travelling again—if you need proof just check my Insta feed where I've been annoying everyone with my throwback travel pics. Italy—I miss you! Sure, international getaways are off the cards for the foreseeable future but that isn't going to put a stop to my wanderlust-seeker ways. COVID made me realise I haven't explored nearly enough of Australia or even my home state of Queensland and that's got to change. How is it that I have never seen the Great Barrier Reef IRL and yet so many of my international mates have been there twice? So, with that in mind, I'm ready to dust off the suitcase and get exploring. My weekends now consist of picking out a random destination in QLD with my mates, jumping in the car and hitting the road. We've uncovered stunning hidden beaches, lush rainforests, and, of course, have eaten our way through many a drool-worthy restaurant and bar. During the week, it's all about safely getting around the Gold Coast city and supporting local businesses that have been hit so hard by COVID.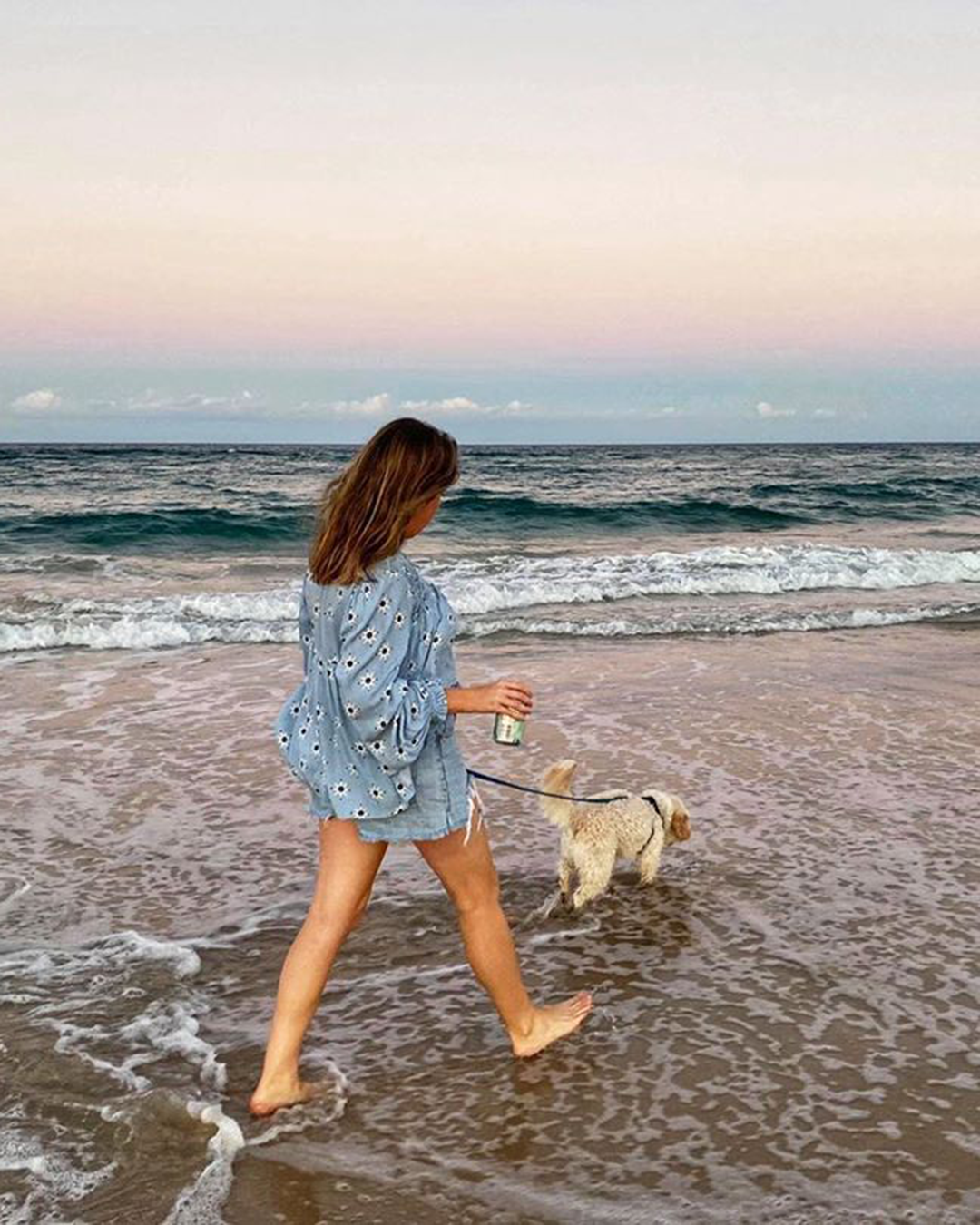 Paul Liddle, Sydney | Creative Director
I definitely got super twitchy when I was in lockdown. I'm not the kind of person that sits still for more than an hour, so not being able to walk to the beach and charge my brain got to me. Also not seeing friends and family was rubbish because I like a good strong hug once in a while; one of those lumberjack numbers that really clamps down on your soul for a second. The digital interaction was pretty lacklustre for me and Zoom chats got old really quickly. I just don't have the gags to be able to maintain one of those poorly lit waffle-fests for longer than 20 minutes. I didn't really pick up any new skills like learning how to crochet creepy teddy bears for other people's kids, but I read a lot more books. I got to the point where I was experimenting with genres best suited for the kind of housebound weirdo I'd become. So as soon as the opportunity arose to head out in Sydney and head to my favourite pubs, I took it with both hands.
I'm excited to see some more light at the end of the tunnel, and by light I mean the flickering of a beer-soaked projector, beaming a game of footy onto the pub wall. I am the moth to its flame, and even though I'll probably get mowed down by a cyclist with a satchel full of vindaloo as I blindly cross the street, I will make it there. Battered, bruised but happy to be back out and about in this epic city of ours.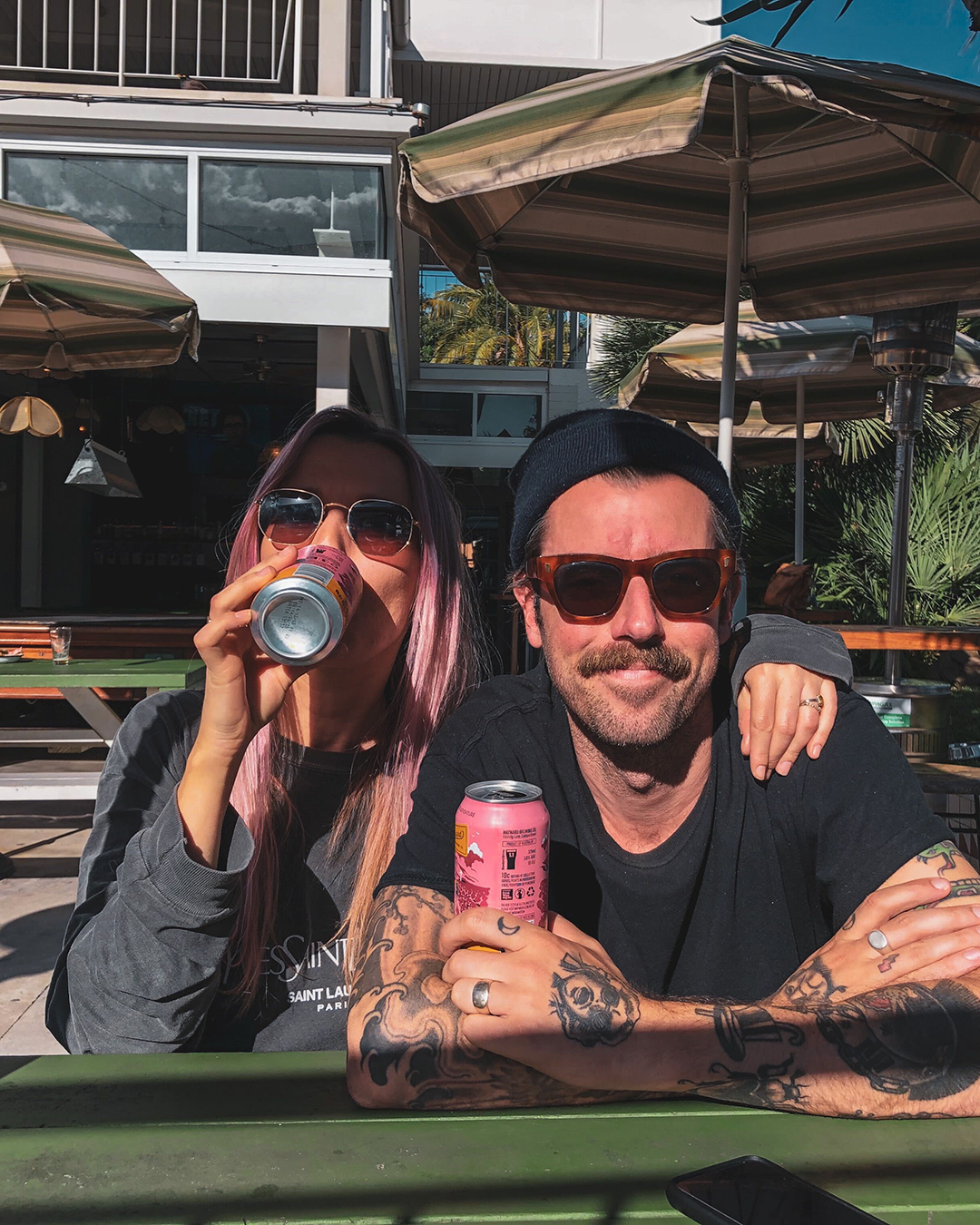 Kate Mason, Sydney | Graphic Designer
I'm admittedly a bit of an introvert at times and staying inside during lockdown, playing scrabble on my phone while simultaneously binging all of Sex Education was not dissimilar to my life pre-COVID. But the travel-loving Sagittarius in me felt extremely claustrophobic being stuck not only in Australia but with road-tripping out of the question too?! Slow-cooking, a foray into Lego and just full-blown smothering of my dog kept me in check but the news of regional travel restrictions easing and my favourite restaurants opening back up was definitely music to my ears. I've already choofed off on a weekender down the coast to Shoalhaven and Berry, a pie and tommy sauce-fuelled trip to the Blue Mountains, and I've devoured a couple of epic meals at Mary's on Top and Bella Brutta. Plus, when interstate travel opens up, see ya later, suckers, I'm heading outback! A good pub beer with mates will keep me going in between but you'll still catch me nailing a triple-word score over a big bowl of slow-cooked ragu.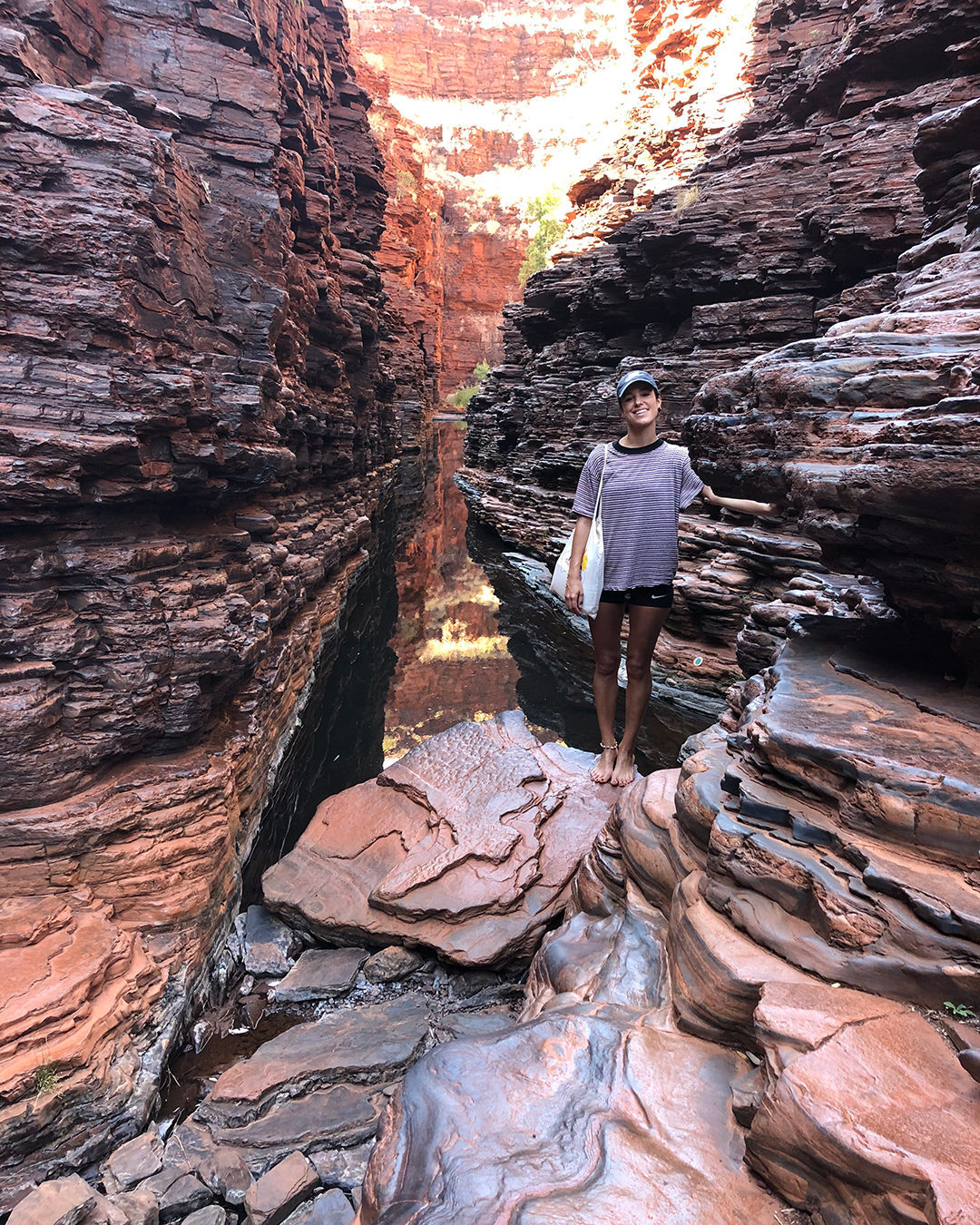 Shanii Novak, Sydney | Sales Coordinator
Being in lockdown allowed me to learn a lot more about myself and my capabilities—one being, I crave espresso martinis with my gal pals much more than I thought I did (this could be due to their addictive qualities). Also, I am actually quite a puzzles whizz and my cooking specialities are not limited to cheese-tomato toasties.
As much as I valued having that alone time to reflect and grow my skills, I realised that gaining knowledge and acquiring new talents is a whole less fun when you don't have people to share it with. This also came hand in hand with my restaurant hit list, which sat dormant for many weeks until I could start ticking off some cool Sydney hotspots once again. So far this list has included but is definitely not limited to, Eden in Bondi for some plant-based goodies (won't diss Veganism again—the popcorn cauliflower is delish!) and Sunday arvo mojito's at Ravesis' balcony because a cocktail and a view of Bondi equals great content. As much as I appreciate my local watering-holes for a bev and a catch-up with mates, I've also started to develop an extensive regional NSW road-trip guide (adios, Europe 2020!) and have booked in little getaways all up and down the east coast, trailing from the Blue Mountains to Byron Bay. Post-COVID, this now allows for my puzzle-making and cooking skills to turn intercoastal, while also cherishing what my city-state has to offer with friends and family in tow.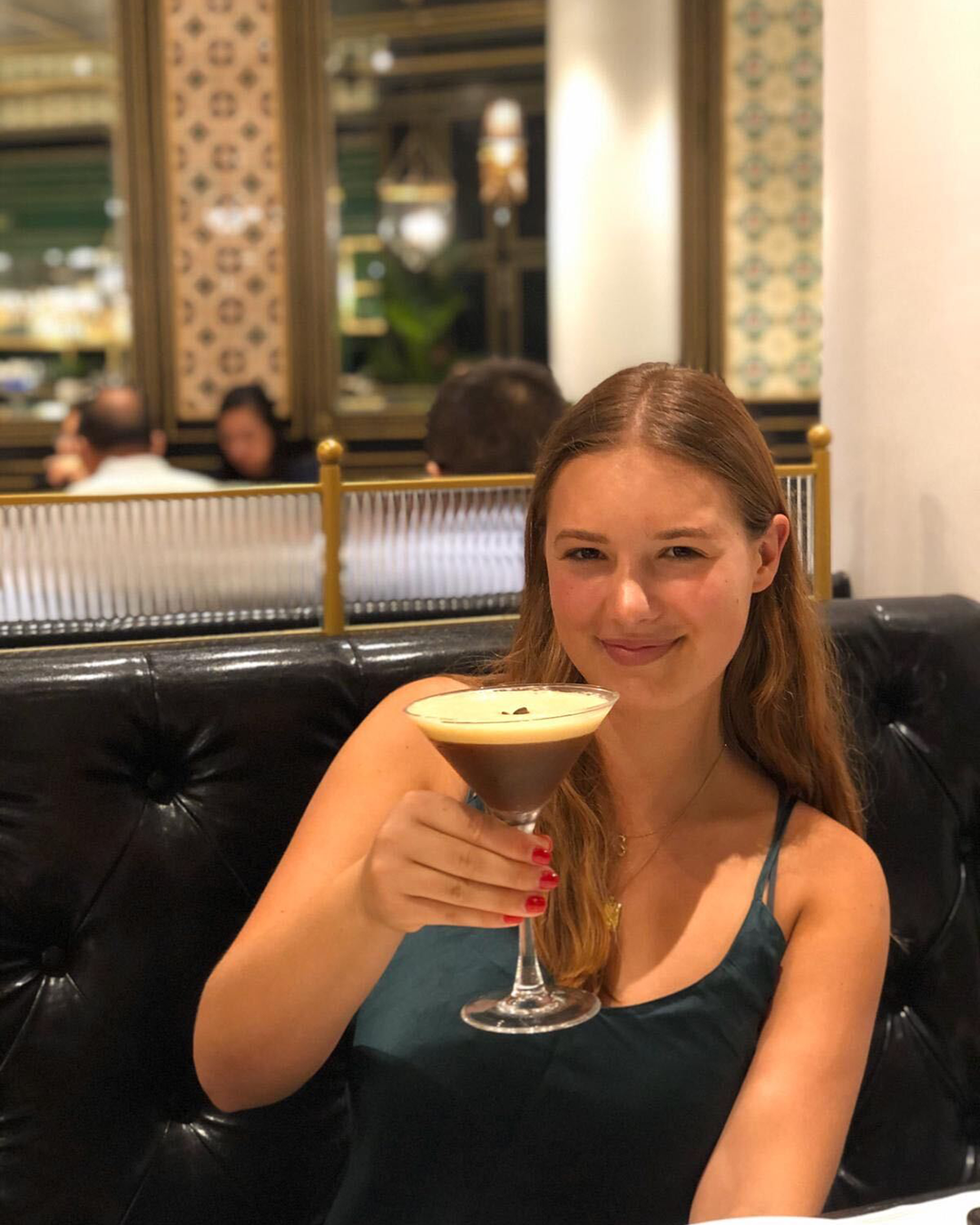 Rick Stephens, Melbourne | Melbourne Deputy Editor
I'm sure I wasn't the only one feeling the pressures to 'create' during lockdown, though truth be told I'm not sure isolating for three months made for the most inspiring environment, at least not for everyone. Instead of taking up the likes of crochet, baking or pottery, I bought a PS4 and ranked up to level 119 on Call of Duty: Warzone damn fast; I had several mates do the same thing when we were first told to stay home, so Fridays in the Gulag became a weekly ritual (yep, that is a gaming reference). Along with accepting my new life as a born-again gamer, my housemate and I developed a daily routine that involved a run, an occasional yoga session, some cooking for the days ahead and usually a vino to wrap up the day. The routine—and the gaming—has stuck around to some extent now that life is returning to a watered-down version of normality, although I've made the most of getting out of the house to interact with people that aren't my housemate (love you, Jimmy).
Like most of Melbourne, the first thing I did was visit my local pub, The Great Northern. I also went for a fancy dinner at Capitano and even snuck in a game of pool with a few mates—turns out everyone's skills depreciated respectively during iso and like usual, I lost. It's one thing that's remained the same from the old world, and I'm okay with that. Going out into the big, bad world still feels somewhat strange, and I'm still not sure I've nailed the art of being a normal human in public after spending so long indoors—but that will no doubt ease along with the restrictions, right?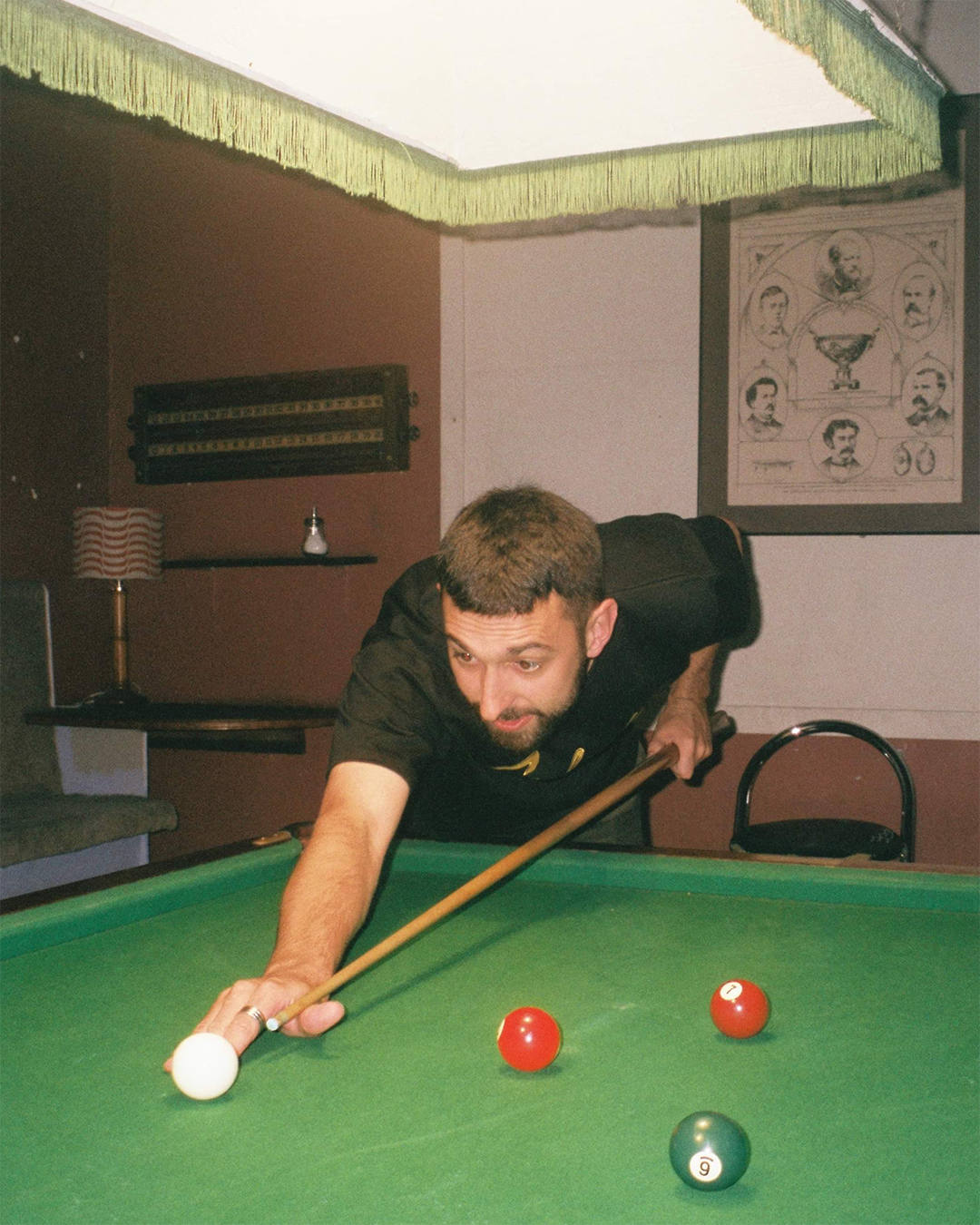 Image credit: Daniel Brown
Lizzy Nan Tie, Melbourne | Strategist
They say lockdown is the reset we've needed to re-evaluate our lives, to slow down and smell the roses. But for me, no amount of pottery, knitting or gardening can make up for not being able to see your mates. Although yes, I have loved parts of quarantine like my rediscovered love for running and gourmet cooking (were you even in lockdown if you didn't make pasta from scratch?). And yes, hanging out with friends and playing trivia on Zoom was novel. Yet none of it really made up for everything I was missing. I think what actually stopped me going mental in lockdown, as a serious sufferer of cabin fever, was planning and thinking of all the things I could do when it was over. Like local escapes, getting to the snow, or dining out. I literally salivate just thinking about Tokyo Tina's karaage chicken or all the bars I can drink at—I miss being constantly torn between beers at The Corner or boujee cocktails at Romeo Lane. And gigs! God, I miss live music. Sadly, I thinkI'll be waiting a little longer for that one. So now, as lockdown laws have started to ease, I have fired up the group chats and organised get-togethers at my house, dinner dates or weekend escape on every weekend until the end of time.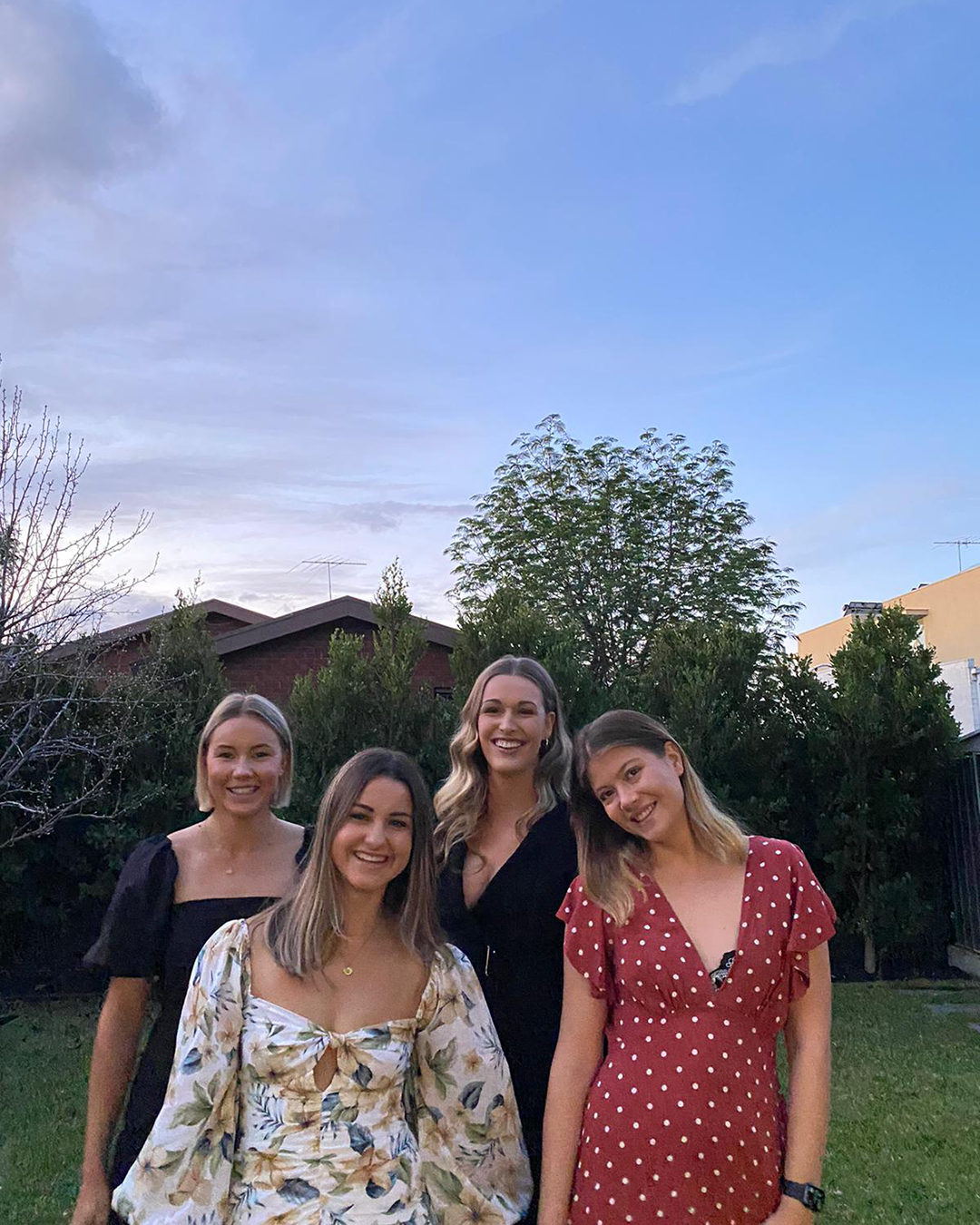 Already laced up your kicks and ready to head out the door? Feel confident stepping back into the world with ride-sharing app DiDi which is making your post-lockdown come back easy, safe and affordable. Its newest service 'DiDi Care' means you can choose to ride in squeaky clean rides with drivers wearing masks so you can get out there, support local businesses, and live your best life with added peace of mind.
Image credit: Devin Avery
Editor's note: This article is sponsored by DiDi and proudly endorsed by Urban List. Thank you for supporting the sponsors who make Urban List possible. Click here for more information on our editorial policy.