Collingwood's Peel Street has long had its own hospo micro-community. The strip has said goodbye to several old favourites like Congress Wine Bar while welcoming in newcomers such as Massie's. The latest addition, and a welcome one at that, comes in the form of a hole-in-the-wall Japanese spot called QQQ Street Kitchen from local duo Akane and Ben.
The star of the show here is the onigiri, which feels not too dissimilar to what you'd pick up from a Japanese konbini, except much fresher, and much tastier. And there's good reason for that.
"We choose organic soy sauce, and then Japanese rice and filtered water for cooking everything. So salt is ocean salt from Japan too, so the same I use in my home kitchen as well. What we want to eat is what we want to show off," Akane says.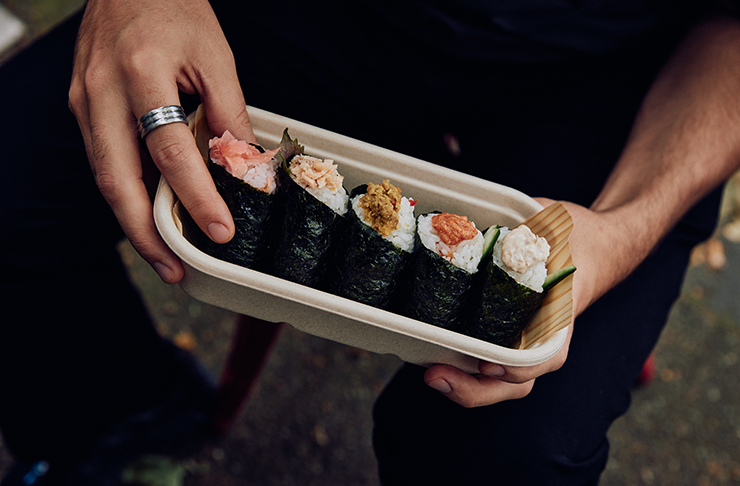 There are several options on offer. Classics like tuna mayo and salmon make an appearance on the menu, while several more playful options like a Spam-filled onigiri, are proving to be a favourite for locals at lunch.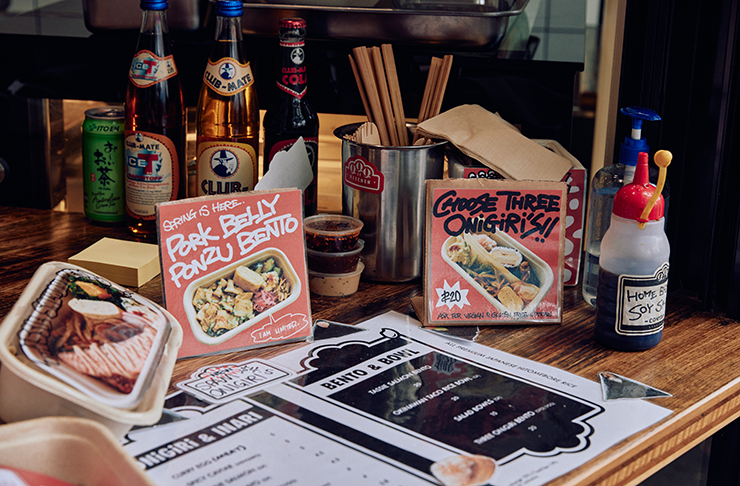 On the heftier side of things, there's a taco rice bowl, which may be a combo that's seemingly unheard of, though like the spam onigiri, there's both thought and heritage that's gone into the dish. Before coming to Australia, Akane spent several years living in the southernmost island of Japan, Okinawa, where much of the cuisine has an American influence.
"So taco rice is from Okinawan culture, because American bases are common in Okinawa, so they bring the Taco culture from America and mix it with Japanese rice."
There's not much Okinawan food in Melbourne so it's something unique to QQQ St. A lot of people don't even know where Okinawa is," Akane explains.
Those looking for something more familiar can opt for the Tassie salmon bento box, which like the rest of the menu, has had a whole lotta love put into it. The salmon is the champion here which has been salt-soaked overnight to create a more traditional Japanese flavour.
"Salty salmon is really good with rice. Basically, our waters are less salty in Australia, and with the waters naturally over in Japan, the salmon comes a bit saltier, so we're soaking it overnight," said Ben.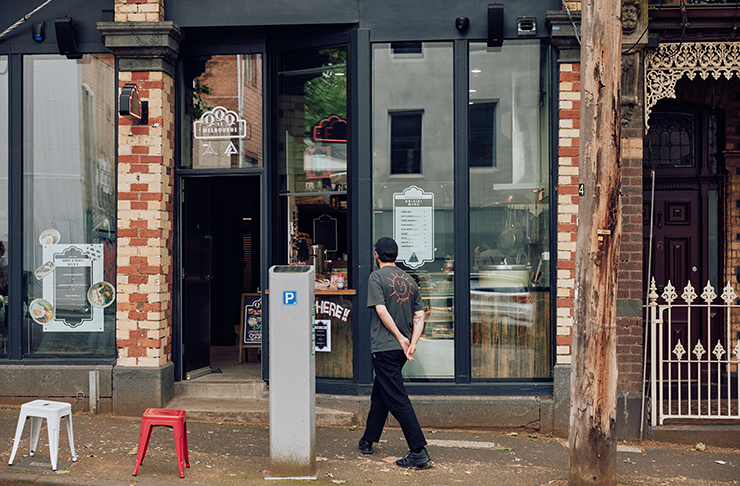 Akane and Ben have been working on the kitchen for some time now, which makes up one of several parts of QQQ Street, a creative hub complete with Ben's music studio in the back quarters, that fills out the rest of the Peel Street locale.
"We want to build a creative hub in one space. The concept behind it is a street for all sorts of creative people."
"So we're going to open as a cafe and bar first. And then eventually we'll work up to doing other events that might be gallery openings, exhibitions, film screenings. We're also going to focus on community, like teaching, so music production is going to be a thing that we'll start doing. Monthly workshops, anything from there, that kind of realm."
QQQ Street Kitchen is open now 11am to 4pm Tuesday through Saturday, at 4 Peel Street Collingwood. Keep an eye on the QQQ Street Instagram as more of Ben and Akane's concept comes to life over the next year or so.
Check out more movements in Melbourne's hospitality scene here.
Image credit: Annika Kafcaloudis