The food news has been coming in thick and fast in Melbourne, to make sure that you're on top of all the tasty things happening we've wrapped up everything that you need to know:​​​
A Chicken Nugget Festival Is Hitting Welcome To Thornbury Next Month
Welcome To Thornbury is known for at least a few things: its stellar beer garden, its plentiful tap wall, those OG food trucks, and its niche food festivals. Next up on the block is a festival dedicated to the ultimate anytime snack, the chicken nugget. The vendors—including our favourite nugget purveyor NUGGIES—at WTT will be championing the nugg with the likes of nugget burgers, nuggets on sticks, cheesy nuggets, classic nuggets alongside plenty more variations on the theme—and yes, there'll be plenty of condiments for your dipping needs.
The Chicken Nugget Festival hits Welcome To Thornbury Sunday 11 June. More info here.
Lobster & Co And Its Vintage Airstream Are Returning To Melbourne With Their Next-Level Lobster Rolls And Champagne
Touring the nation in their sleek airstream caravan, Lobster & Co is rolling back into town with their timeless combination of lobster rolls and champagne. Setting up shop out front of the Arts Centre Melbourne, the team will be serving up their now-iconic lobby roll which consists of WA-caught whole confit lobster tail with a buttermilk fennel slaw housed in a caramelised brioche bun with a side of crispy truffle parmesan fries. To wash it down chilled glasses of Piper-Heidsieck champagne are on rotation, a truly elegant affair. Catch the vintage Lobster & Co airstream from Monday 31 May until Sunday 10 July. Head over here for more details.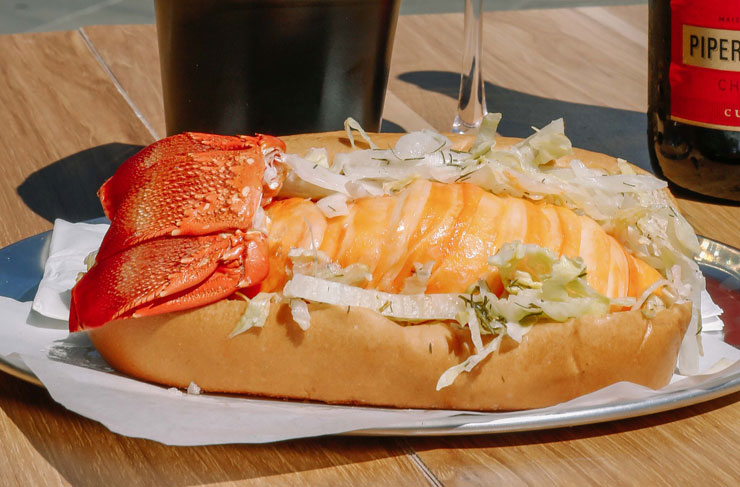 Messina Is Bringing Back Its Insanely Popular Gaytime-Inspired Viennetta
Far from your average out of the box Viennetta, Messina's incredibly decadent Gaytime ice cream inspired 'Messinetta' was an absolute banger when it dropped last year and now it's back with a sugary vengeance. Stacked with Messina's signature caramel and milk gelato, mixed with chocolate biscuit crumbs it's then lathered with heavy ripples of vanilla and caramel chantilly cream. The 1L large tub of Gaytime delight is available for pre-order on Monday 30 May over here, don't mess about, these things sell out quick.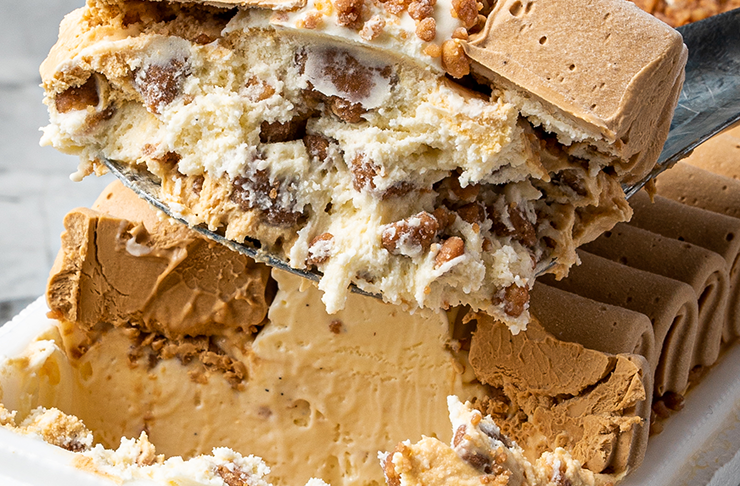 Draught Punk Beer Fest Is Coming To One Of Melbourne's Favourite Brewery
Colonial Brewing Co is coming in hot with their Draught Punk Beer Fest this Saturday 21 May. The event is free and will offer a mix of live music and good craft beer. CBCo has joined forces with Banks Brewing, Future Mountain Brewing, Molly Rose Brewing and Range Brewing to cover the beers, and the festival will be headlined by Set Mo. Put your vote in and come and celebrate in Port Melbourne. Find out more info here.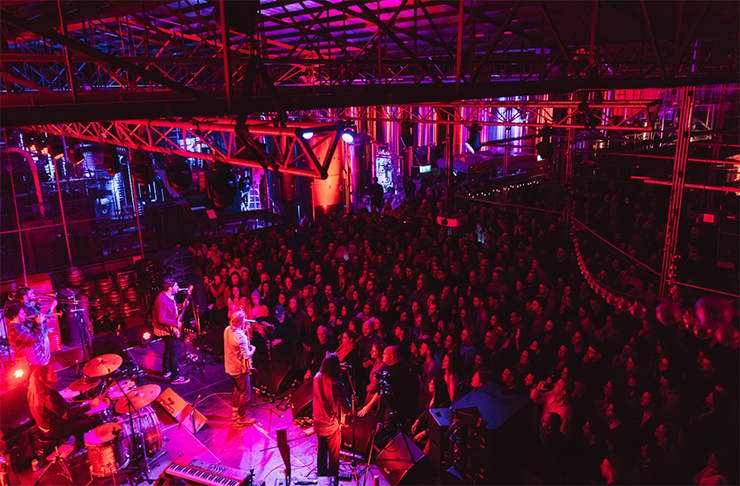 Pontoon's Whisky And Wagyu Degustation Night Is Almost Here
For one night only, Pontoon in St Kilda is teaming up with Diageo, one of the world's largest producers of spirits and Flinders + Co, a premium food company for a decadent night of whisky and wagyu. The menu has been curated by Jason Staudt, the Executive Chef of Stokehouse Precinct, and includes grilled wagyu served with gremolata, romesco and mushroom bbq sauce. There will also be a whisky expert onsite to guide you through each of the pairings. Finish the night off by the beachside fire pits at the front of Pontoon where you can toast s'mores while sipping a Mortlach 12 Chicago Fizz cocktail. It's all happening on Thursday the 26th of May. Get more info here.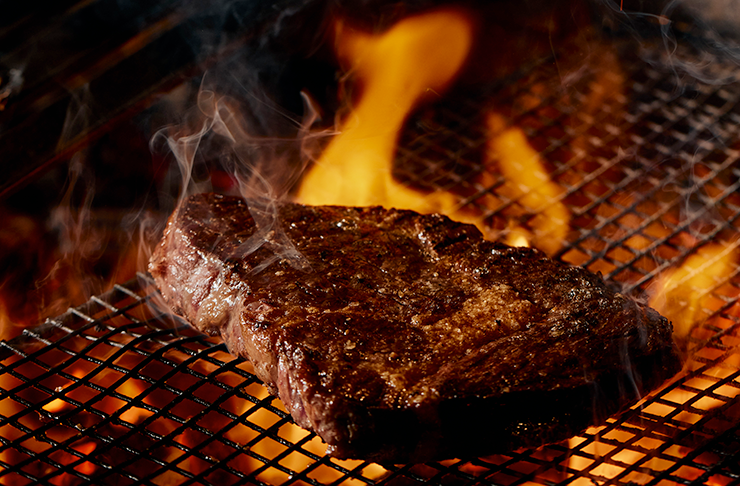 A Slick Jazz And Lobster Lunch Is Coming To The Conservatory
On Sunday 22 and 29 May, The Conservatory will be combining two of the great things in life, jazz and lobster. From 12:00 pm to 3:30 pm guests can enjoy an array of lobster dishes including lobster ravioli and lobster and caviar gunkan, all while listening to the smooth melodies of their in-house jazz trio. Find out more info here.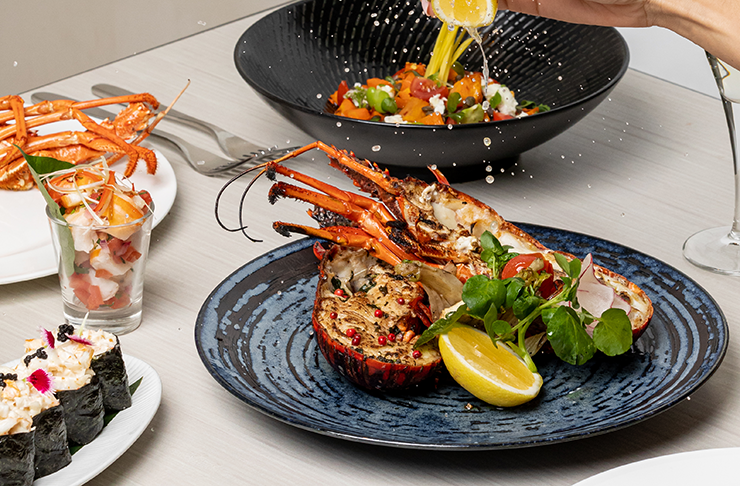 Industry Beans is Giving Out Free Coffee Next Week
Industry Beans is partnering up with STTOKE to give away 100 free coffees on the 24th, 25th and 26th of May. The collaboration is to celebrate three years of STTOKE's reusable coffee cups in Melbourne. All you have to do is head to Industry Beans on Little Collins Street and mention STTOKE. While you're there you can also pick up one of their new takeaway cups, which are guaranteed not to smash all over the office kitchen if you drop it.
Arbory
Bar Is Celebrating National Burger Day With $5 Cheeseburgers
Celebrate the good times of National Burger Day at Arbory Bar & Eatery this year with $5 burgers and chips all day long. Kicking things off on Saturday 28 May at 11.30am, the Arbory cheeseburger features the timeless combination of a flame-kissed beef patty with ketchup, mustard, onion, pickles and a perfectly melted slice of cheese. There'll also be a plant-based option with a southern-fried cauliflower number. . Head over here for more details.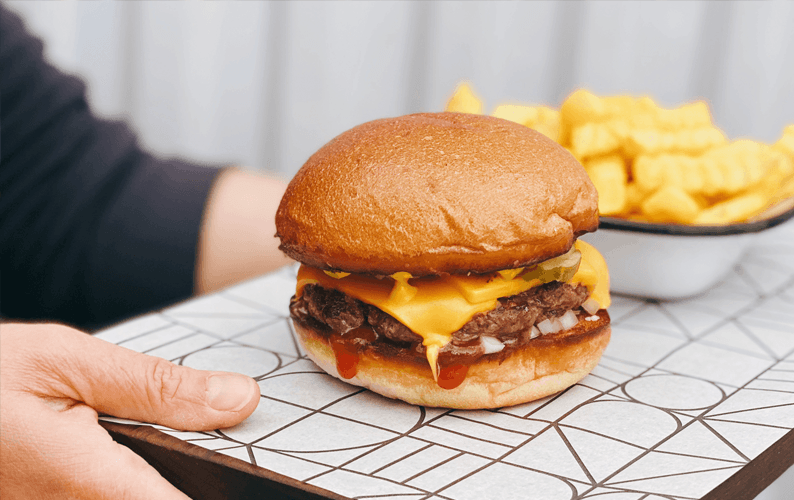 The Everleigh's Ten Year Birthday Celebrations
Ticking over ten laps around the sun, Melbourne's premier cocktail bar, The Everleigh, is pulling out all the stops. To mark the tenth birthday the Fitzroy destination is bringing the famed New York bar, Attaboy, for a full takeover. A serial offender in the world's top 50 bars list, Attaboy and its Manhattan charm will be on display with a range of their signature cocktails on the menu as well as a selection of bar snacks. Alongside the pop-up residency there'll also be a cocktail book club event and a ten-year anniversary gala full of Everliegh alumni, live tunes, and cocktails galore. Get more info here.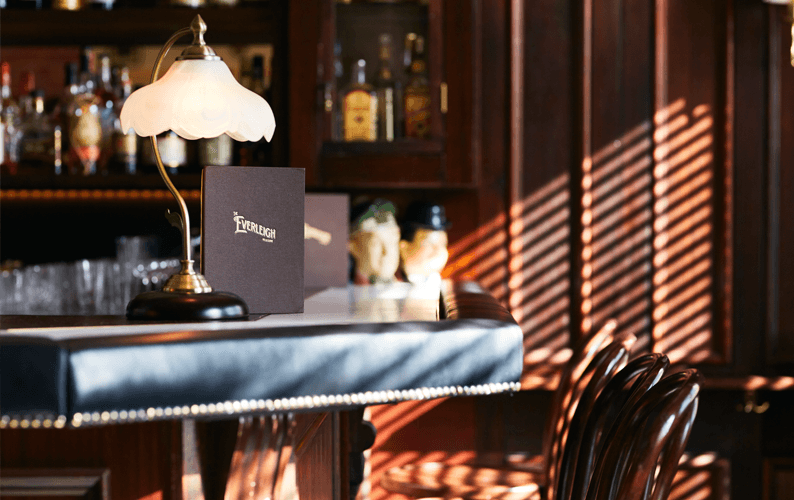 Burger Road Is Dishing Out Free Burgers
The burger news is coming in thick and fast, Burger Road has just announced that they'll also be partaking in the national festivities. Taking place at all Burger Road locations, the team will be slinging free cheeseburgers from 12pm until 3pm on Saturday 28 May; with a regular option as well as a plant-based patty version, whatever tickles your fancy. The giveaway is limited to one burger per person, get more info here.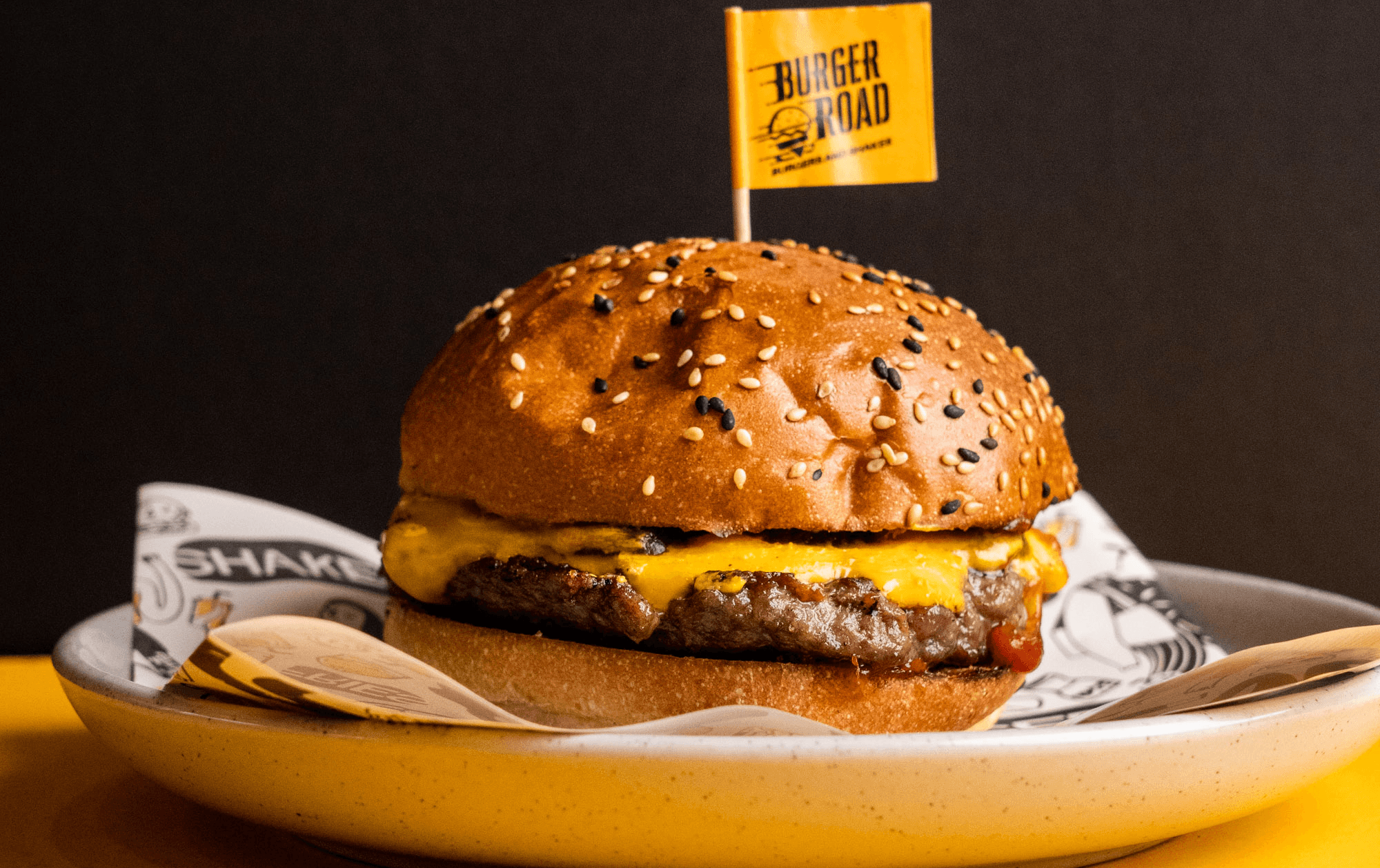 Baby Is Bringing Back Its Extra-Cheesy Formaggio Dinners
Coming in hot, Baby is bringing back their crowd-favourite, Formaggio menu. The cheese-heavy selection is returning for its third iteration with this year's lineup including an entrée of stracciatella, a gnocchi swimming in a smoked Scarmorza and Taleggio sauce, and a four-cheese pizza.
If you're still able to sit upright you'll be finishing things off with the Sicilian dessert, ricotta Cassata, with a marsala twist and pistachios. Head over here to get involved.
Frites Nights (AKA Endless Fries) At Southside Favourite, Neptune
Southside favourite, Neptune, is putting on a weekly special that's set to appease the potato fiend in us all. Every Tuesday, order up on mains including the eggplant parma, duck breast and jus, or a scotch fillet steak and you'll also score endless shoe string fries. Depending on your selection, it'll set you back between $25 and $35—bookings are recommended, and they can be made right here.
Australia's First Cheese Train Has Arrived
Geelong just levelled up, scoring Australia's very first sushi train-style cheese train. It's called Splatters, and it functions exactly like a sushi train except under those clear kloshes is cheese, glorious cheese. Each plate will set you back between $5 and $14, and in case you were wondering, yep, it's licensed, so you can pair it up with a glass of something light and bright.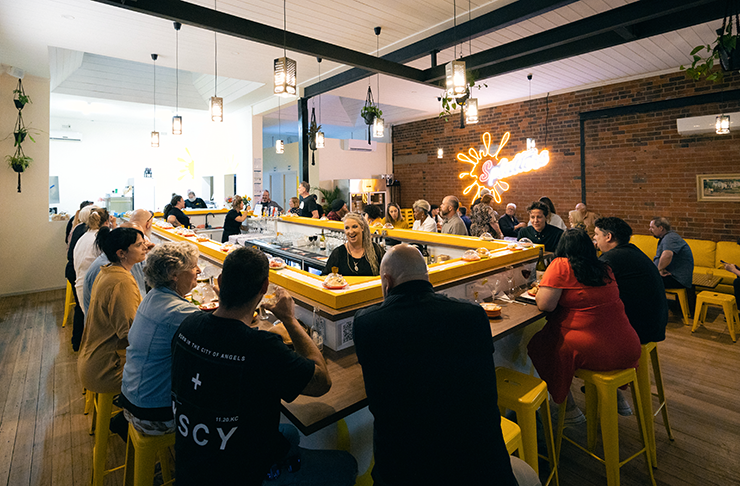 Tom Sarafian Is Taking Over Northcote's, Gray & Gray With An Armenian-Inspired Menu
Off the back of his wildly successful stint at Cumulus, Tom Sarafian is taking his diverse repertoire for a bold new residency at Northcote's quaint wine bar, Gray & Gray. With a menu inspired by Tom's own Armenian heritage, the venue/chef collab will feature a range of dishes that were formative to Tom's childhood and culinary journey, from Armenian steak tartare to the meze dish of Topik, a native dish consisting of chickpea, potato and tahini which Tom then fills with caramelised onions, braised duck and serves up with a house-made flatbread. On the wine front, Gray and Gray will showcase a range of Armenian and Georgian drops, to accompany the menu. You can drop in for dinner Wednesday to Sunday from May 12 until Sunday, May 22 with two long lunches on the cards as well. To get all the details or to book in, head over here.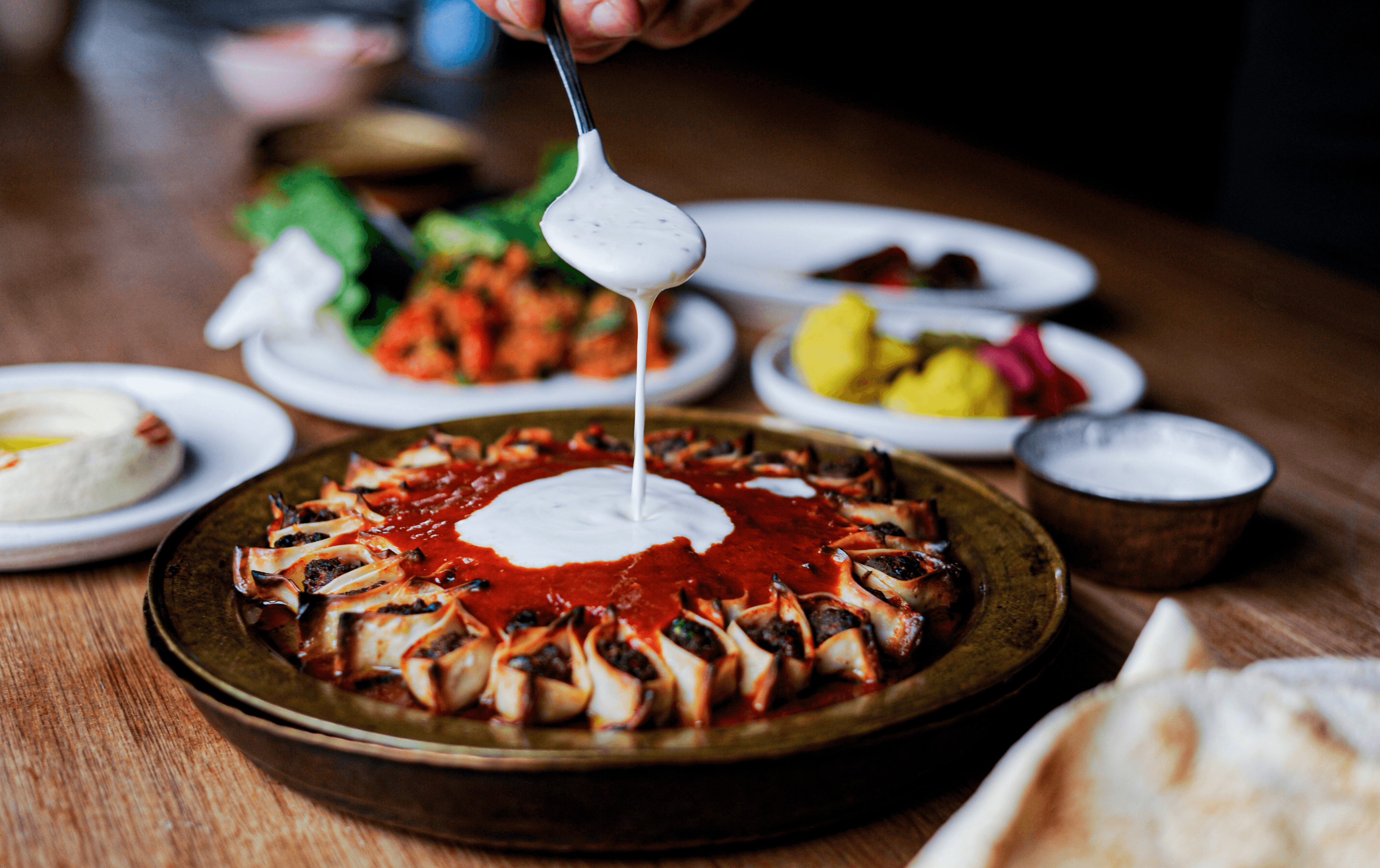 Kinglake's Whisky Distillery Goes Climate-Friendly
It's time for green thumbs and whisky lovers to unite over Kinglake Distillery. Leading the industry with a climate-friendly dram, Kinglake is the first certified carbon neutral whisky distillery in Australia. Follow Sam Lowe and Chantal Daniel's journey from the grain, to the bottle, to the transport and know through every carbon-emitting step, they have plans to offset it. The whisky is handmade from scratch, completely off-grid in the wildness of the Yarra Valley. With no telephone lines, power or water, the team uses solar and generator power to ferment their whiskey. Taking the term natural to the extreme, try out Kinglake Distillery Single Malt and see if you can taste the global benefits.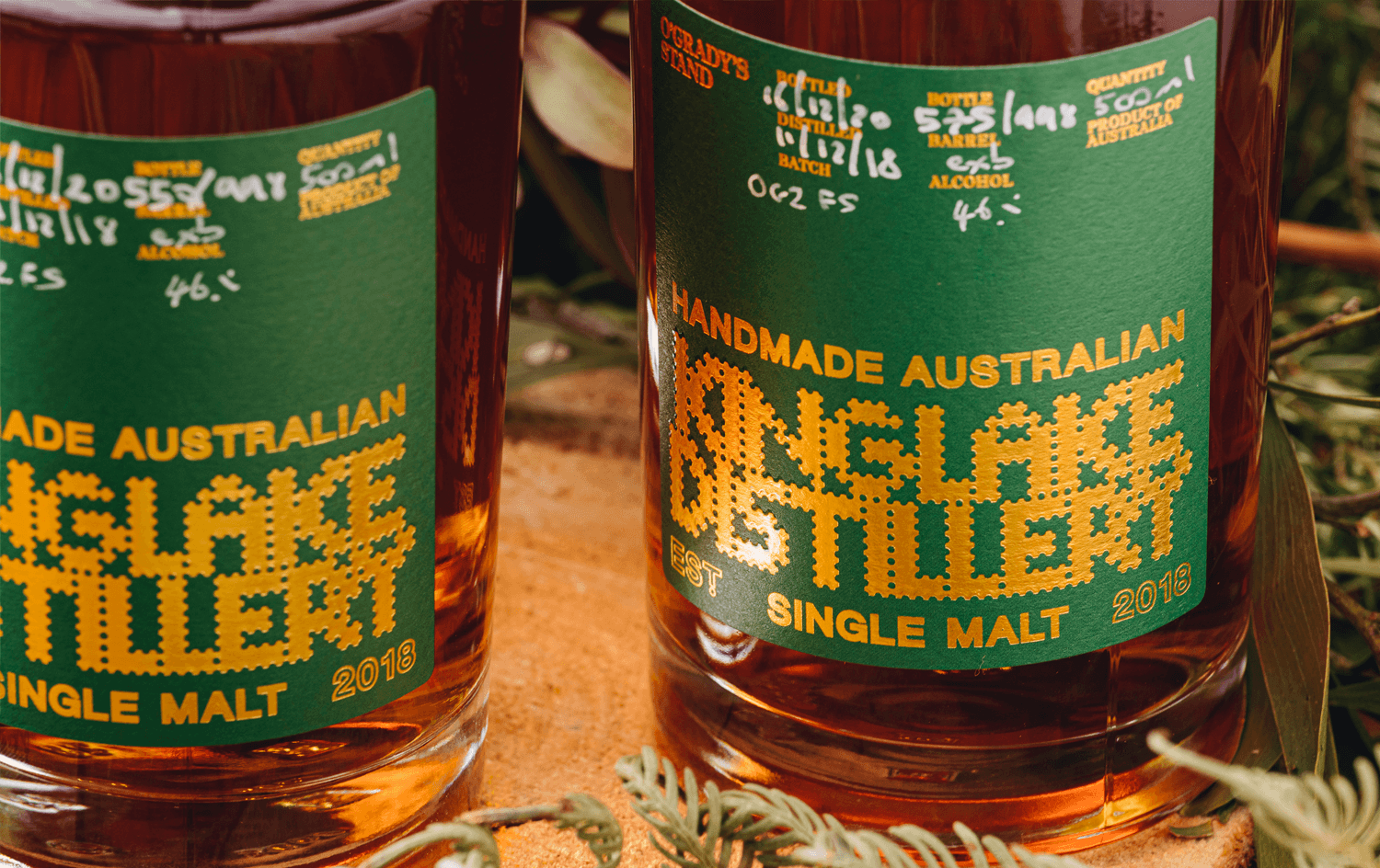 A Harry Potter-Themed High Tea Is Coming To Melbourne Next Month
Those of the Gryffindor, Slytherin, Hufflepuff or Ravenclaw persuasions will relish in the news that The Harry Potter High Tea is returning to Melbourne this May for a limited season. Expect those snacky tiers of goodness with a touch of HP magic along with plenty of butterbeer and roaming characters set to inspire a little Potter in us all. The best part? There'll be adults-only sessions where guests can sip down a cursed cocktail or two. Book your tickets here.
Bridge Road Brewery Is Opening Up A Bar Made From Cardboard
Want to feel good about sinking a few frosty pints? Bridge Road Brewery is awaiting its new 350-seat beer hall in Brunswick East which is slated to open at the end of this year, in the meantime, they're going all-in on a zero-impact pop-up bar made of cardboard. Working closely with Boxwars and Kebet Packaging the Bridge Road flat-pack bar accommodates 60 eager ale enthusiasts at a time and is fitted head-to-toe with recyclable cardboard, from the hops-shaped light fittings, shelvings, tables and chairs. The only components that get a pass from the cardboard are the fridges and beer taps which feature six different varietals from the Bridge Road collection, there'll also be a range of spirits, a small tasting menu and a rotating array of food trucks parked up out front on the weekends. The planet-friendly beer oasis is open now, head over here for more info.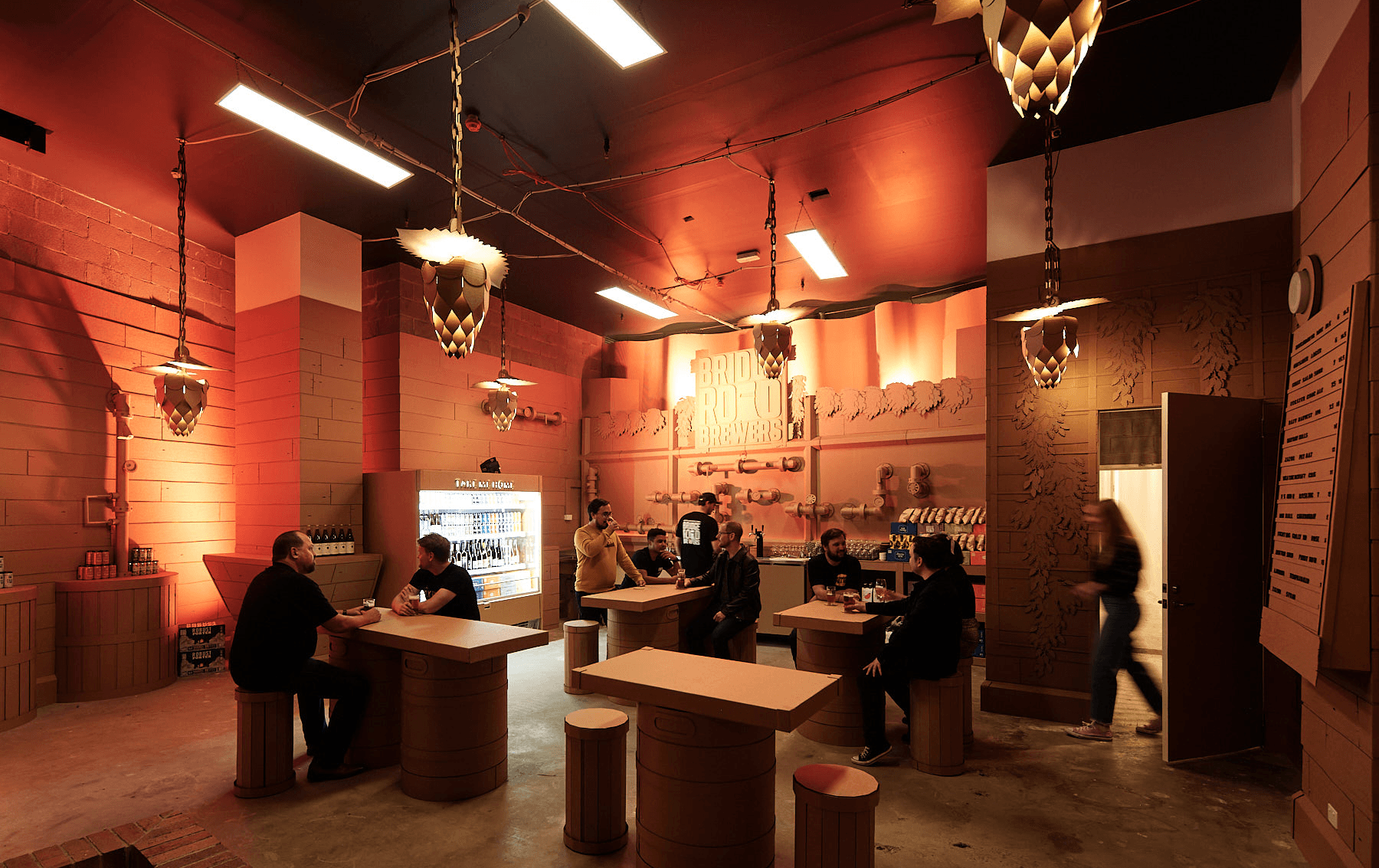 Cappo Sociale Has Just Launched A Huge Sharing Menu For Your Nearest And Dearest
Fitzroy favourite, Cappo Sociale is swinging into Autumn with plenty of punch, they've just unveiled their new shared plates inclusion to their menu. The new 'Piatto Sociale' has been brought to life in part for the venue's first birthday celebrations and is designed to bring everyone in on the party with a mix of contemporary twists on Traditional Italian dishes; from the eye fillet tartare with capsicum and Nduja aioli to the Gnoccho Fritto with grilled radicchio, stracciatella and candied walnuts. It's a Famiglia-style affair, good food meant to be shared with good company. Head over here for all the details.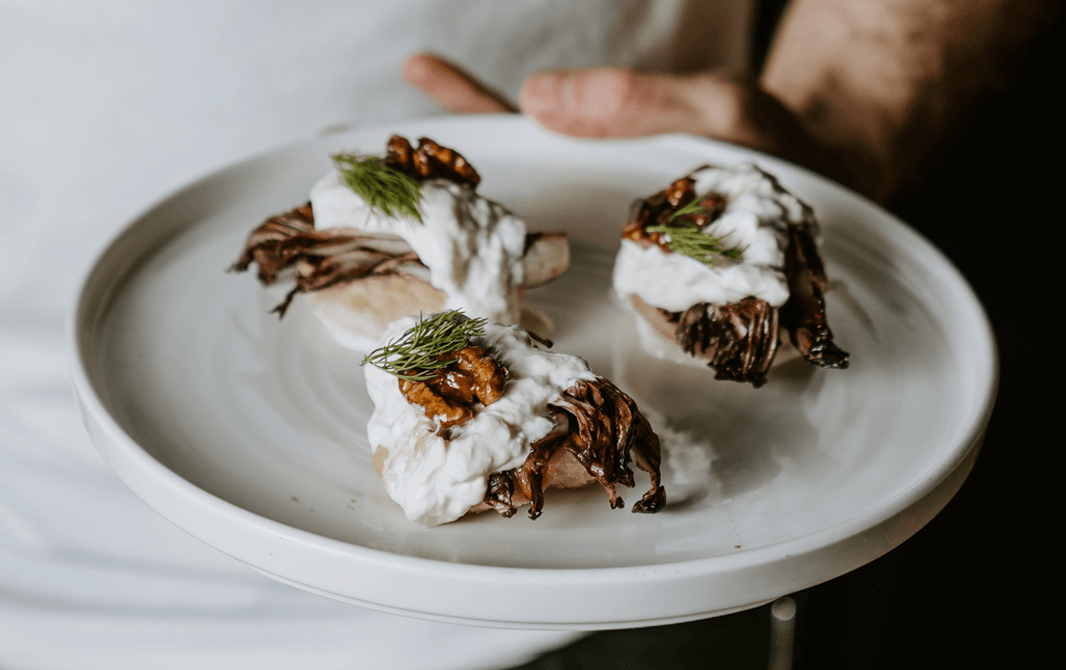 Rustica Opens A Sourdough And Brunch Stronghold In The City
The purveyors of the sourdough loaf, Rustica has just opened up a new CBD destination on Little Collins and Queen Street. The new 70-seat space features all the regular trimmings that we've come to expect from a Rustica cafe and bakery, with a hearty menu of brunch staples including a lobster and prawn eggs benedict as well as a buttermilk fried chicken burger with Korean hot sauce, alongside plenty of takeaway options such as sandwiches and salads. Coffee is taken care by in-house roasters, first love, and pastries are as good as ever with all the regulars as well as specialities like iced volvo doughnuts.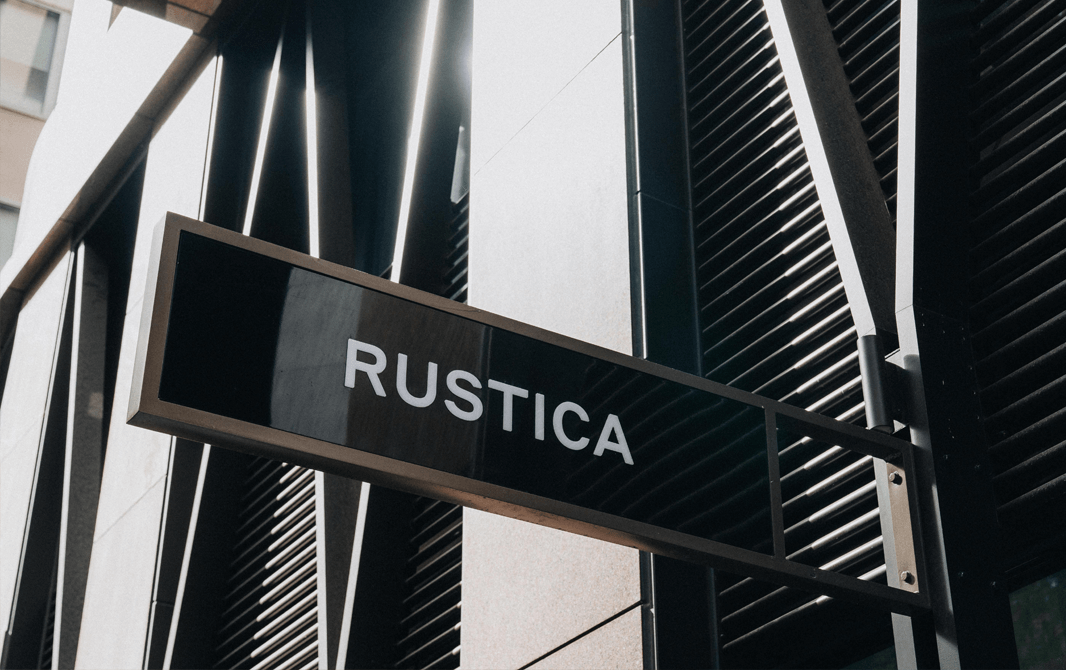 The Continental Sorrento Is Now Open
It's one of the biggest openings for 2022 and we couldn't be more hyped to get inside the walls of the new-look Continental Hotel in Sorrento. Inside the mammoth coastal venue, you'll find Audrey's, Scott Pickett's a fine dining restaurant with a focus on yesteryear charm, think staple Euro-inspired dishes with some of the best produce local to the Peninsula, from a lobster and caviar tartlet to local-caught squid with shitake XO sauce and rosemary flowers all with a sweeping view of the sea. For a nightcap, the late-night cocktail bar Barlow is set to swoon hearts with an 1800s-inspired fit-out, think deep-red velvet booth couches with a real speakeasy feel. The drinks menu has been carefully crafted by the team behind Eau De Vie and features a curated list of cocktails, wines, craft beers and spirits, there's even a signature Absinthe-based Pina Colada. Foodwise there's a slew of late-night snack plates imbued with charm, from the charcoal-grilled beef skewers with ume furikake (Japanese spice seasoning) and a sesame miso to Pickett's go-to New York-style pizza slices and Conti fried chicken with creme fraiche and caviar.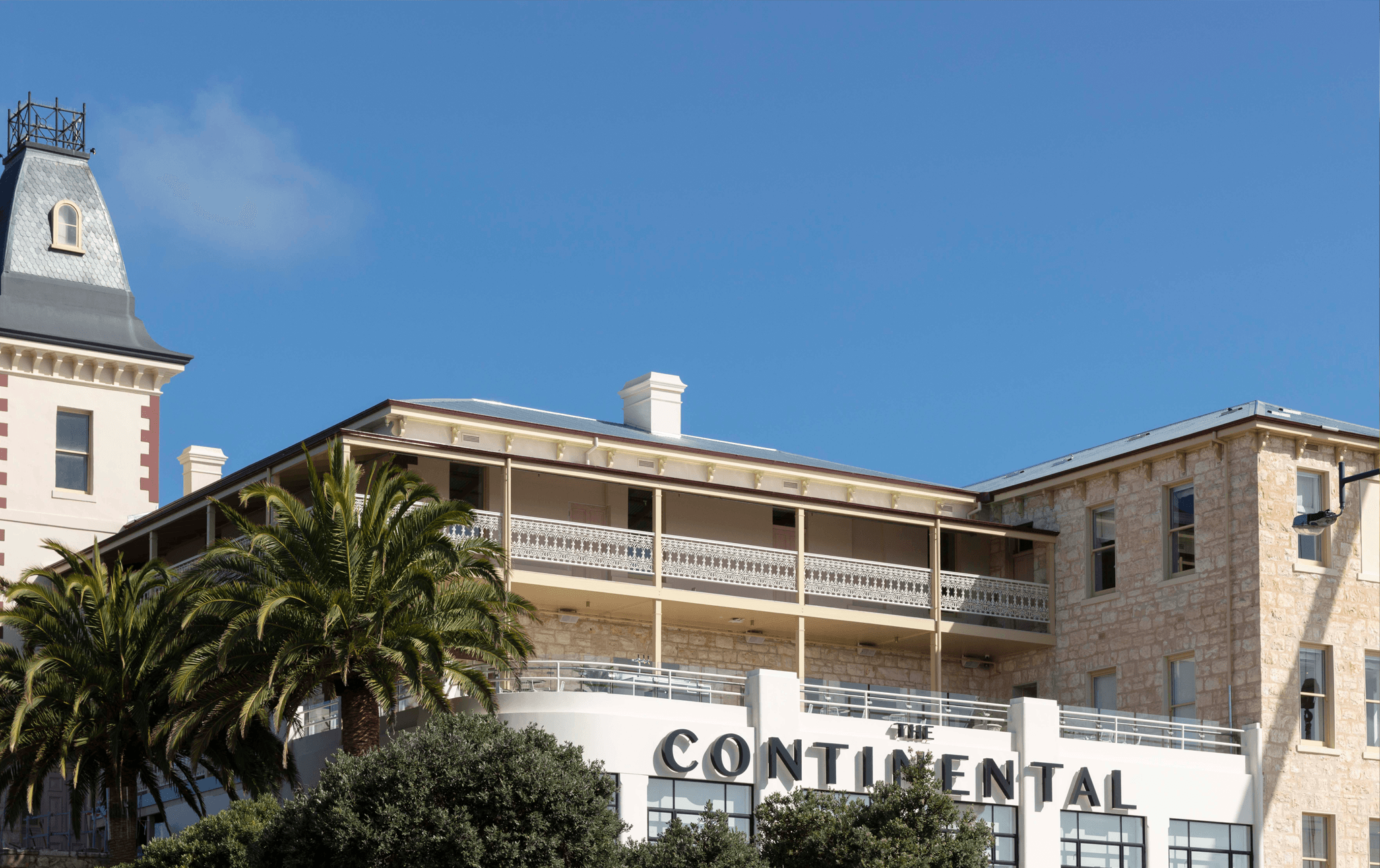 Tom Sarafian Releases His Spicy And Fiery 'Harissa' Dip
Building it up brick by brick or perhaps dip by dip, Melbourne culinary identity (Bar Saracen, Rumi) and all-around good guy, Tom Sarafian, has just announced the third instalment in the Sarafian dip empire. The all-new Harissa dip is Tom's interpretation of the Northern African and Middle-eastern chilli paste, a staple condiment that he utilises in several of his key dishes including his flame-grilled octopus which was a revelation at his most recent residency at Cumulus. Made with only the good stuff, Tom's sourced red chillis and bullhorn peppers from Australian farms in both Victoria and Queensland; "I cook fresh red chillies and bullhorn peppers over charcoal until they are charred and smokey, then peel and remove the seeds before marinating in olive oil overnight," says Tom. The new dip akin to the others is diverse and can be paired with almost anything from a run of the mill roast vegetable dish to a dressing a salad or lathering over charcoal-grilled lamb. As usual, Tom's Harissa is an entirely plant-based creation, meaning it's vegan friendly as well as being bloody delicious. You can get yours at a raft of shops and providores scattered across Melbourne, check them out here.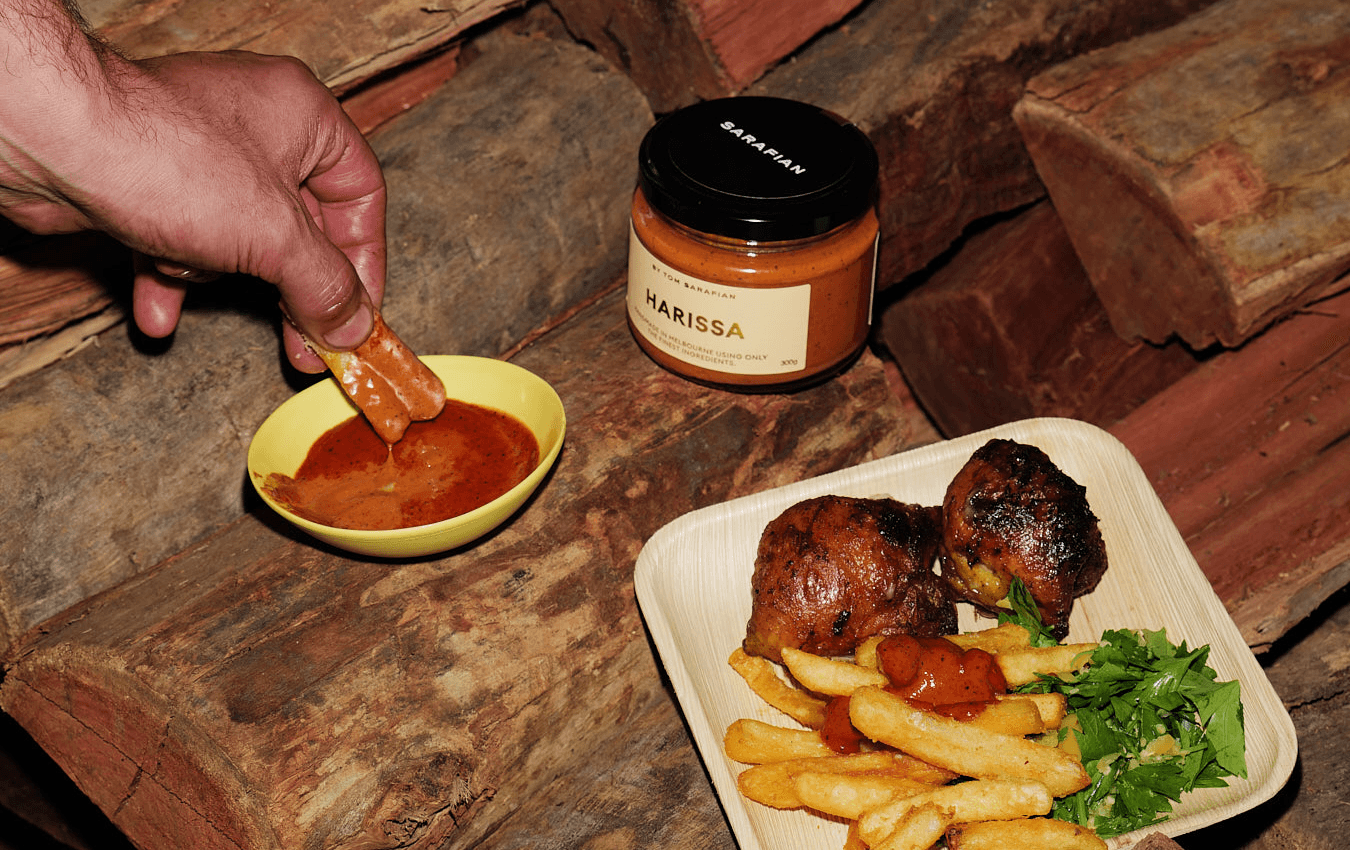 Check out Melbourne's best boozy bottomless brunches over here.

Image credit: Poodle Bar & Bistro