We know what you're thinking: a Spongebob-themed degustation? What am I, like, five? That's where you're oh-so-wrong.
The Pickle & The Patty's Bikini Bottom event is anything but childish—this cultural mashup of seafood styles features a take on The Pickle & The Patty's love for unusual pickles and house ferments, so expect some pretty delicious combos. (And if you're not into pickled stuff...how dare you?)
So what can you expect from this pickled affair? Some of the dishes include: oysters served with house made habanero and pineapple hot sauce; pineapple pickle brine king fish ceviche tostadas (holy yum); a retro style "Krabby Patty" paired with pickled grapes; New Orleans style shrimp po' boys marinated in house made fermented dill hot sauce; a lobster roll complete with edible champagne pearls; and a few secret dishes we're not allowed to talk about because we don't know what they are.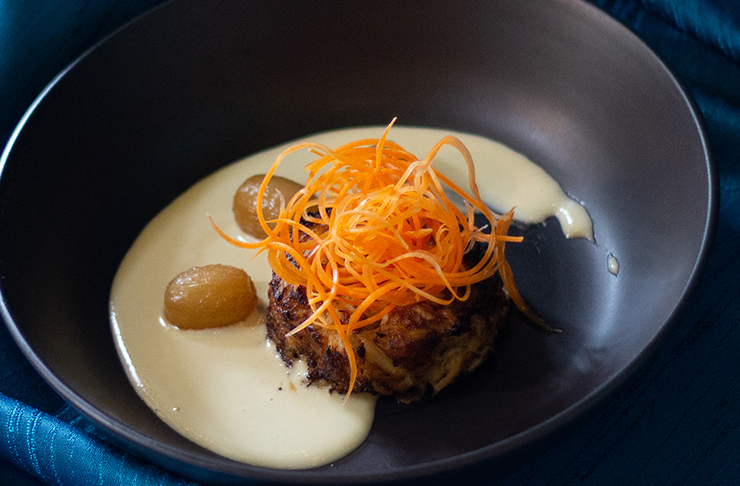 To finish the night though, we're told you can expect an Insta-worthy dessert where you'll be guaranteed your own pineapple under the sea, so we're going to go on a limb here and say that a massive pineapple is probably involved. But we've been wrong about giant pineapples before.
When buying your tickets for the night, you're also given an option to 'choose your own adventure', including the ability to add extra meals or bonus dishes the chefs will prepare just for you—we say, go for it. After all, how often does a Spongebob-themed degustation come around?
The Details
What: Bikini Bottom Degustation
Where: The Pickle & The Patty, 160 Clarendon St, Southbank
When: Sunday, 18 April 2021
For more information, click here.
And while you're waiting for the event, load up on carbs with Melbourne's best burgers.
Image credit: supplied