Just in case you've missed the memo, West is best. A thriving part of the City of Sail, West Auckland is home to awesome markets, great food and bevvies, and plenty of spots to be at one with nature. Whether you're a new resident, a born-and-bred Westie, or need to get out of the bubble of your own 'burb, we've got the d-low on the best things to do in West Auckland.
Find Goodies At The Markets
Weekend markets are the best and they also happen to be one of the best things to do in West Auckland. Housed in an historic seaplane hangar, the Hobsonville Point Farmers Markets crank every Saturday and Sunday with fresh produce, gourmet meat, local honey, artisan cheese and freshly baked bread. It's a foodie's mecca, that's for sure.
Pack A Picnic And Watch The Sun Go Down
Compile your market finds into an epic picnic spread and head to Maori Bay for a sunset feed. Don't forget the blanket and a cold beer to wash it all down.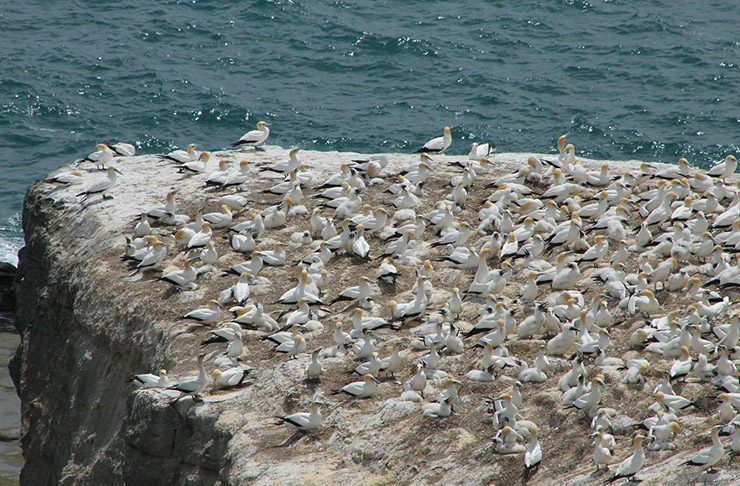 Meet Muriwai's Gannets
You can't say you've done all the best things in West Auckland until you've said hello to Muriwai's gannets. From August to March every year Muriwai is occupied by thousands of gannets who come to nest. Hopefully you'll catch a glimpse of the oh-so fluffy, oh-so cute chicks.
Care For Mother Nature
We hate to reiterate bad news, but day after day our environment becomes more and more fragile. Kauri dieback in West Auckland is a real thing and it's important that we all play our part to try and stop it. Find more about how you can help here. And, while the Waitakere Ranges are beautiful, it's important to note that they are now closed to the public.
Long Lunch With The Crew
Don't know about you guys but we love long lunchin' with our nearest and dearest. The Tasting Shed provides the perfect setting for a lazy weekend lunch feat. farm-to-table food, delicious wine and lots of laughs.
Tee Up A West Auckland Weekender
Who doesn't love a getaway? Especially when it doesn't involve hours of driving. Both Bethells Beach Cottages and Piha's Black Sands Lodge offer everything you need for the best West Auckland weekend, ever.
Sample Auckland's Best Fruit Ice Cream
Everyone knows that West Auckland is home to the best real fruit ice cream in the region. They're fruity, creamy and easy to convince yourself that they're healthy because of the fruit. Phil Greig Strawberry Garden is a real fruit ice cream winner.
On Ya Horse
Horse trekking along Muriwai Beach has got to be one of the best things to do in West Auckland. The wind in your hair, the sun beaming down...sounds like a good time to us.
Pair Wine With Adventure
Cram a bunch of awesome West Auckland activities into one epic day with Piha Karekare Rainforest Wine Tour. Explore the region through wine, nature, waterfalls and guaranteed fun.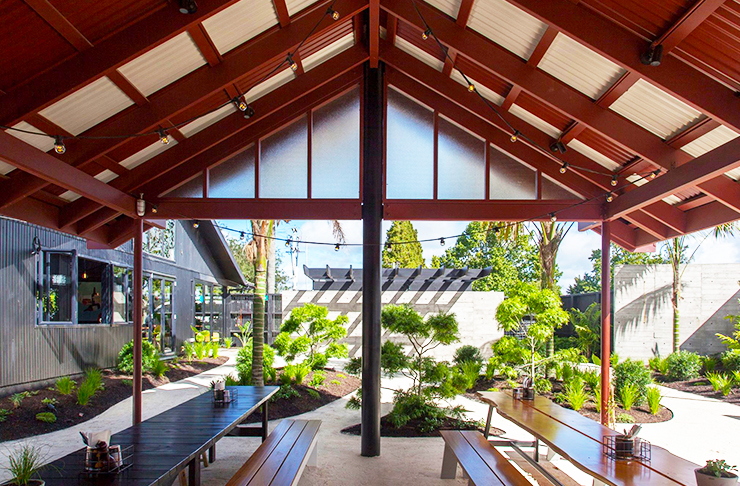 Quench Your Thirst With Some Brews
Hallertau has been providing a top-notch atmosphere, great food and even better beer for ages, so if you haven't made the trip there, it's time to add it to your West Auckland bucket list.
Embrace The Hippy Within
You've always want a crystal, right? Find your perfect crystal at Crystal Mountain, home to New Zealand's largest selection of crystals. They're not just for hippies, y'know.
Fall From The Sky
Take the leap of faith with the North Island's highest skydive (16,500ft, in case you're wondering). Located in Parakai, the crew from Skydive Auckland have more than 20 years of experience so you'll be in safe hands while free falling from the sky at 200km/ph. The views of the city, the beaches and the native forest ain't bad either.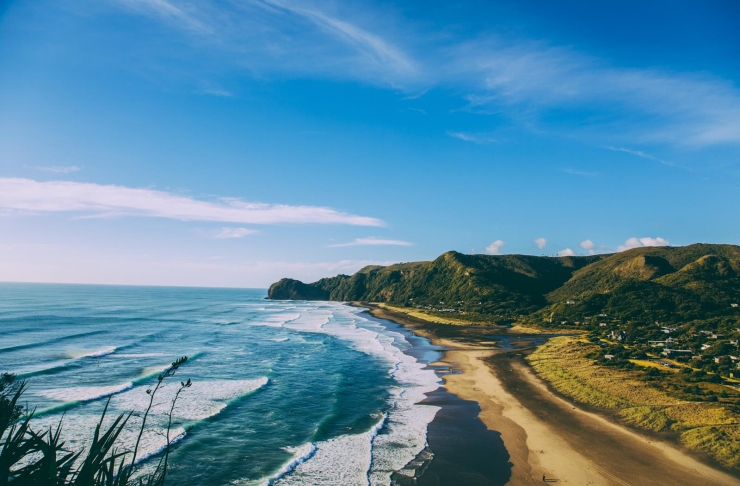 Hit The Surf
They don't call it the Wild West Coast for nothing. West Auckland's beaches produce some of the region's best waves, perfect for surf. If you're keen to give it a go, get in touch with the pros at Piha Surf School. They'll keep you safe and have you standing up before you know it.
Soak Away The Stress
The ocean not your thing? Fret not, West Auckland has another water activity that you'll love. Parakai Springs has natural hot pools, hydroslides and both indoor and outdoor pools. They even have naturist days if swimming with your kit off is your kinda thing.
Sample Some Vino
Kumeu wine country produces some stellar drops. Soljans is one of the best wineries in West Auckland and is perfect for an arvo of nibbles and wine tasting. They run winery tours everyday except Sunday and are passionate about sharing their wine knowledge with budding wine-o's.
Marvel At West Auckland Art
Titirangi is a bit of a West Auckland art hub. Not only is it home to Lopdell House Gallery and Te Uru Waitakere Contemporary Gallery, it is where McCahon House is—the former house of Colin McCahon and his family during the '50s which now functions as a museum from 1pm to 4pm, Wednesday to Sunday.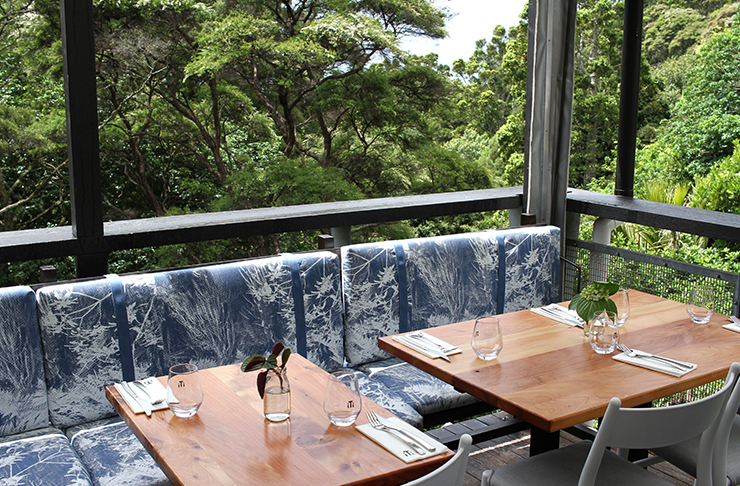 Dine In A Treehouse
Yes, really. Head to iTi, a Titirangi restaurant surrounded by native bush and serves up tasty sharing plates, brilliant brunch and other delicious morsels. We're particularly fond of the free range confit pork belly, panko crumbed brie and duck lettuce cup dishes. Mmm, mmm!
Take To The Walls
We're talkin' rock climbing, folks. Extreme Edge Rock Climbing in Glen Eden is the ultimate indoor climbing gym for all ages and abilities. There's an epic kids walls to keep the sprogs happy, beginner and intermediate walls plus a bouldering cave and technical climbs for those who really know what they're doing.
Experience Rural New Zealand
Head out the Henderson and get ready to experience a slice of rural Kiwi life at Kiwi Valley Farm Park. There you'll find donkeys, goats, sheep, emus, ponies, horses, alpacas, piglets and even a water buffalo! The farm also hosts birthday parties—go on, your birthday boy or girl will be stoked.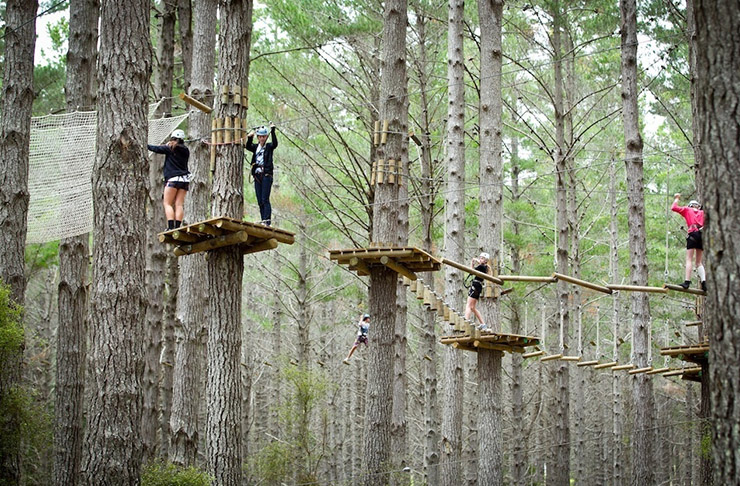 Soar Through The Trees
Thanks to Woodhill Forest Tree Adventures! This West Auckland high-wire adventure will see you zip along 18 flying foxes which will leave you buzzing with adrenaline. There are 10 different courses so there's something for everyone— even if you're afraid of heights.
Or On A Bike
Woodhill Forest is also an epic spot for mountain biking. With more than 100km of tracks, the bike park is an ideal year-round spot for both budding and serious bikers.
Get Your Skates On
Bambi on ice? No dramas! Paradice Ice Skating in Avondale is the place to learn how to master the rink. Rally up your mates, strap on the skates (and helmet if you're truly terrible) and take to the ice.
Catch A Flick
Step back in time and watch a film like in the good ol' days at Hollywood Cinema in Avondale. Complete with velvet carpets, this art deco cinema dates back to 1915 (the oldest cinema in New Zealand!) and is one of the last independently-owned cinemas in the city.
Have An Epic Family Feed
One of Auckland's best family-friendly restaurants is in West Auckland—Henderson, more specifically—and you need to check it out. Set within five acres, The Grounds has everything you need for the perfect family lunch. There's a playground, a stellar menu and an excellent wine and beer selection in case the 'rents need a cheeky bevvie. Food wise you'll find hand crafted pasta, pork pancakes and an epic wagyu burger. Yum!
Speaking Of Playgrounds…
Hobsonville Point Playground is something special. The award-winning playground is a sculptural masterpiece and the kids will love it.
Say Hi To The Butterflies
The West Lynn Flower & Butterfly House is a tranquil haven set on four and a half acres of beauty. From December to April it's home to hundreds of Monarch butterflies and it's even a beautiful wedding venue.
Cruise To A Waterside Tavern
Jump on the Riverhead Cruiser from Auckland City and enjoy a leisurely cruise to the Riverhead Tavern. You'll be treated to gorgeous views of Auckland's Waitemata Harbour before arriving at the tavern for a few hours of delish food and drinks before jumping on the boat for a party ride back to the city.
Choo, Choo!
Got a Thomas the Tank Engine-obsessed kid? The Helensville Railway Station is the perfect place for a train history lesson and the chance to see some antique models.
Feast At A Classic Cafe
Cheese scones, anyone? The Black Cottage Cafe makes some of the best in West Auckland.
Fine Fare More Your Thing?
The Refreshment Room in Titirangi, one of West Auckland's best restaurants, has got you covered. The view is sublime and the menu is seasonally inspired by local ingredients so you know you're in for a treat.
Want More?
Image Credit: Lauren Matilda Matthews, Tree Adventures, Andrew Wilson
.