Fact: the best way to beat the back-to-work blues is with a holiday. Swap the nine-to-five grind for tropical Queensland, the ultimate chill-seeker's getaway.
This Australian oasis will have you indulging in luxury glamping retreats, sailing the coast of Cairns and swimming with whales—count us in. Hand in your annual leave form and escape the office in favour of a relaxing trip to the Sunshine State with Air New Zealand.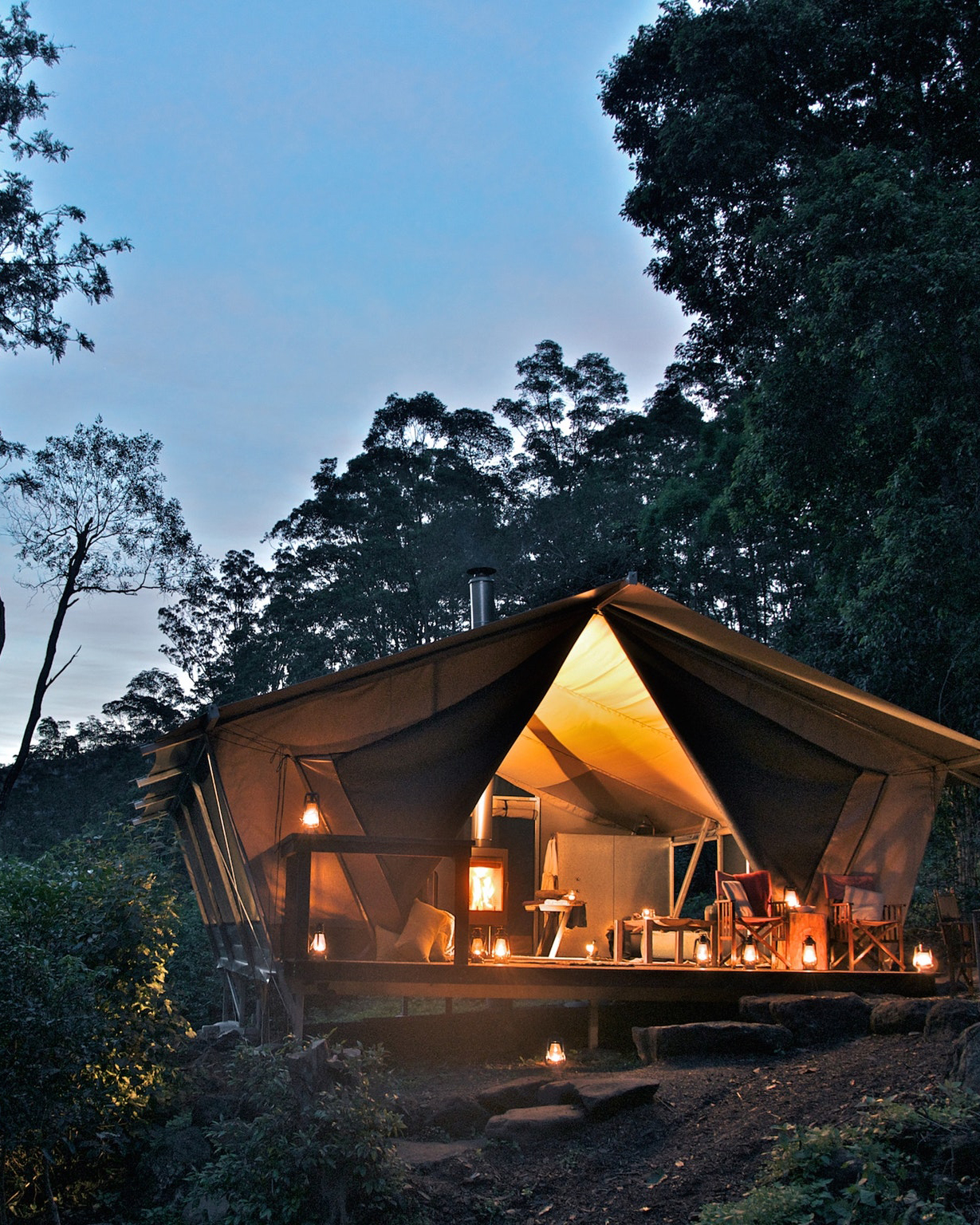 nightfall, Lamington National Park
#1 Glamp In A Rainforest
A short road trip from the Gold Coast and Brisbane is Lamington National Park, and next door is one of the most picturesque glamping spots in Queensland. The definition of relaxation, nightfall brings luxury to the wilderness with intimate, architect-inspired safari tents.
Here, you'll unplug from everyday life and enjoy the tranquility of the surroundings—fire-cooked organic eats, dense lush greenery, lazy hammocks and evenings under the star-filled night sky. If you're looking to seriously spoil yourself, then book a massage by the creek or even in the middle of the forest. Surrounded by lanterns and the sounds of nature, it's the ultimate indulgence.
Here, you can be as active or as restful as you please. Take leisurely strolls through the world-heritage listed National Park or, opt for something more adventurous and explore the local history and wildlife with a guide. The Toolona Creek Circuit is a spectacular walk through lush rainforest, with eight gushing waterfalls along the way.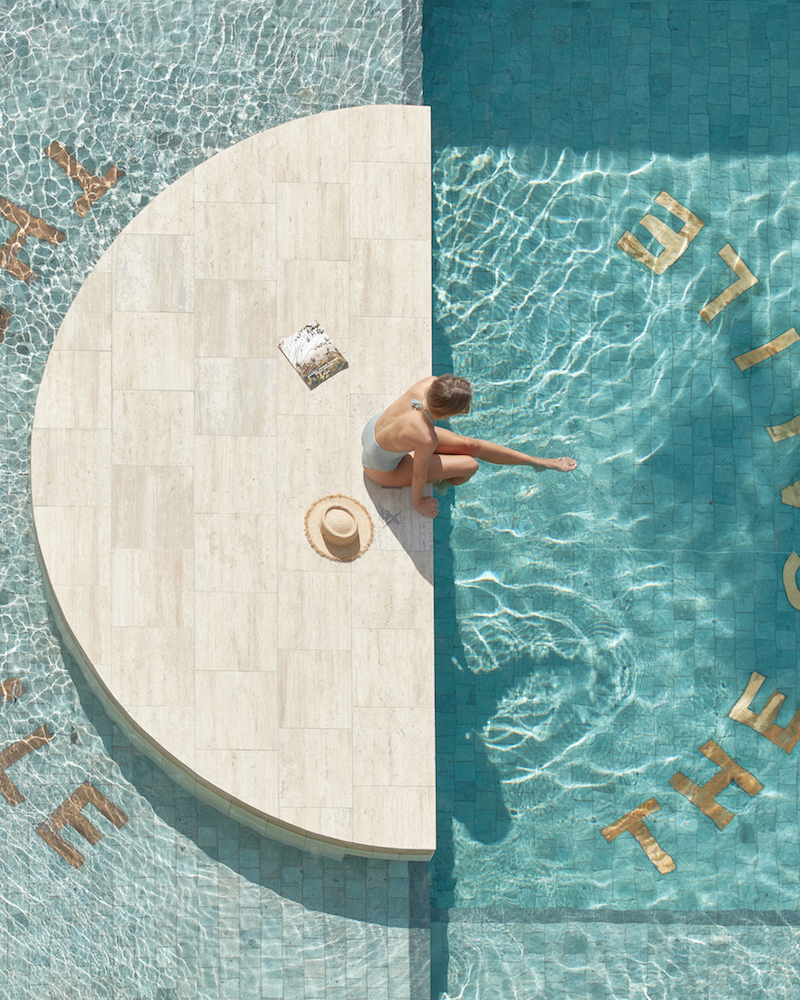 The Calile Hotel, James Street, Brisbane
#2 Stay In An Urban Oasis
If you want the best of two worlds—holiday vibes in an urban setting—then make a booking at The Calile Hotel. This subtropical resort in Brisbane is meticulously designed with pale timber furnishings, an amphitheatre, private dining rooms, a library and even poolside cabanas.
The recently opened hotel also has a strong focus on wellbeing. With a fully equipped spa, fitness centre and pool deck, you'll never feel more relaxed.
Venture outside onto James Street—otherwise known as the coolest spot in Brisbane—and get ready to eat and drink your way to happiness. You can't go wrong with spots like Gerard's Bar and Chow House or, get cultured at local small galleries like TWFINEART. Mix languid days poolside with urban exploring for the ultimate vacation.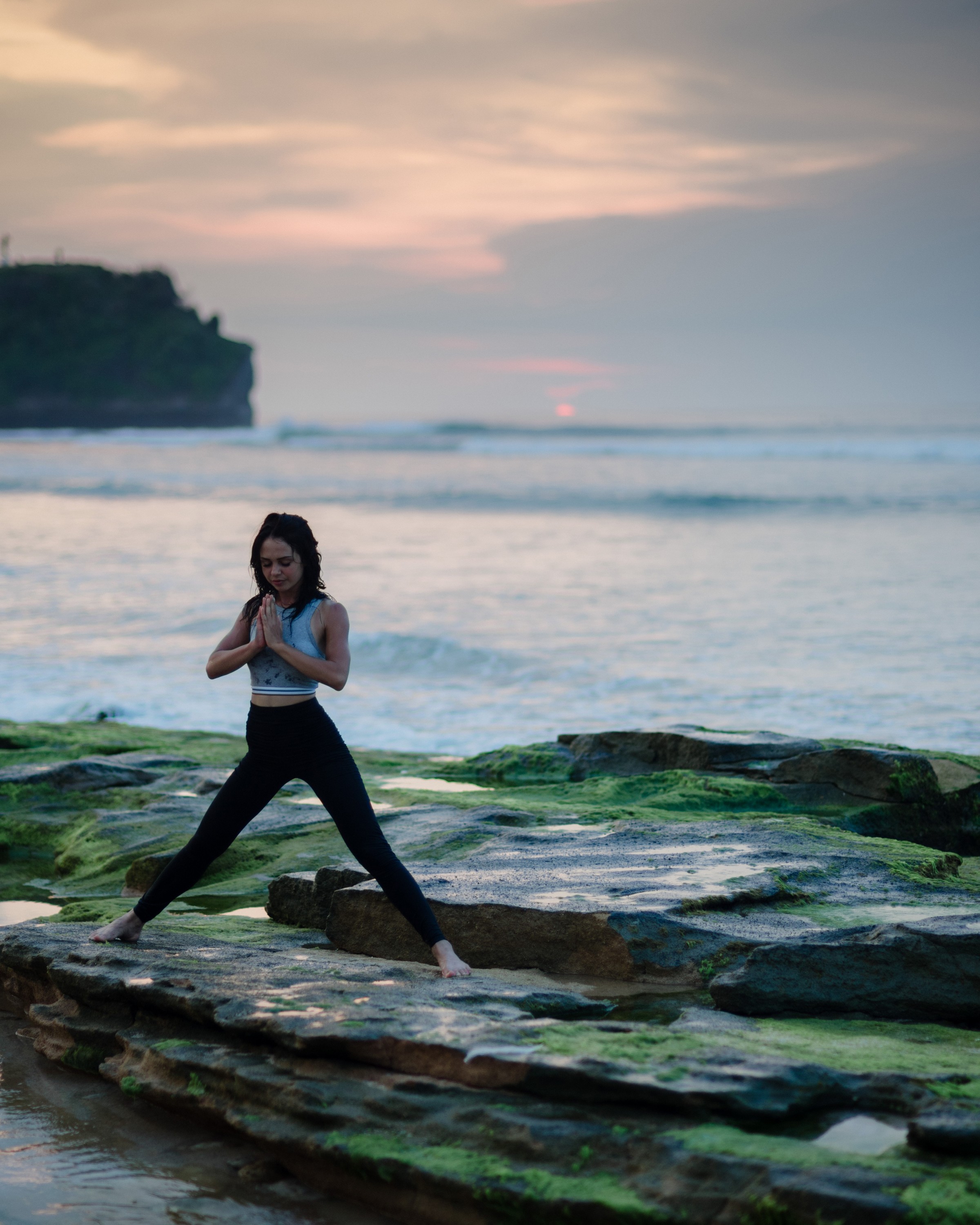 Beachside Yoga, Gold Coast
#3 Get Zen With Beachside Yoga
The Gold Coast is well known for its towering cityscape and never-ending coastline. Although it is bustling with shoppers and beachgoers, there's a far more serene side to explore.
Dotted around the city are many yoga-centred communities, such as Palm Beach, Burleigh Heads and Broadbeach to find your Zen. Local studios like Ritual incorporate mindfulness and introspection to strengthen your mind-body connection while Peace Mojo House offers classes by candlelight overlooking Burleigh Parklands.
Next, it's time to disconnect from the city life and take your downward dog outdoors. We recommend quiet settings like Snapper Rocks beach for a sunrise session or the Currumbin Rock Pools for some rainforest vibes. Namaste.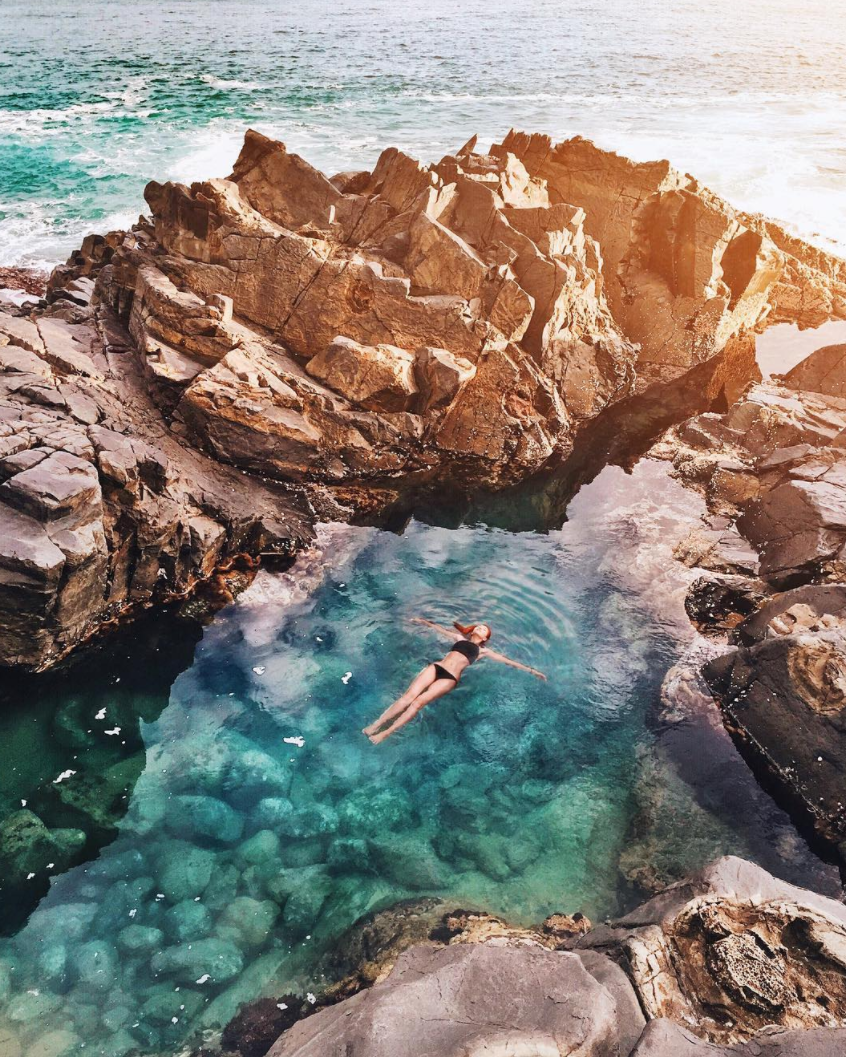 Noosa Fairy Pools, Noosa Heads
#4 Swim In Nature's Spa Pool
Along the shorelines of the Noosa National Park, you'll find rocky tidal pools that the locals have affectionately named the "Noosa Fairy Pools" – and to be fair, they are quite magical.
On foot it will take approximately 45 minutes from the National Park, but once you're there, you can spend the day lounging in pools filled with crystal clear water and even the odd fish.
Along the track, you'll find beachy pit-stops like Tree Bay and Granite Bay. We suggest packing a picnic and starting your adventure early—that way you can beat the heat, skip the crowds and bask in the peace and quiet.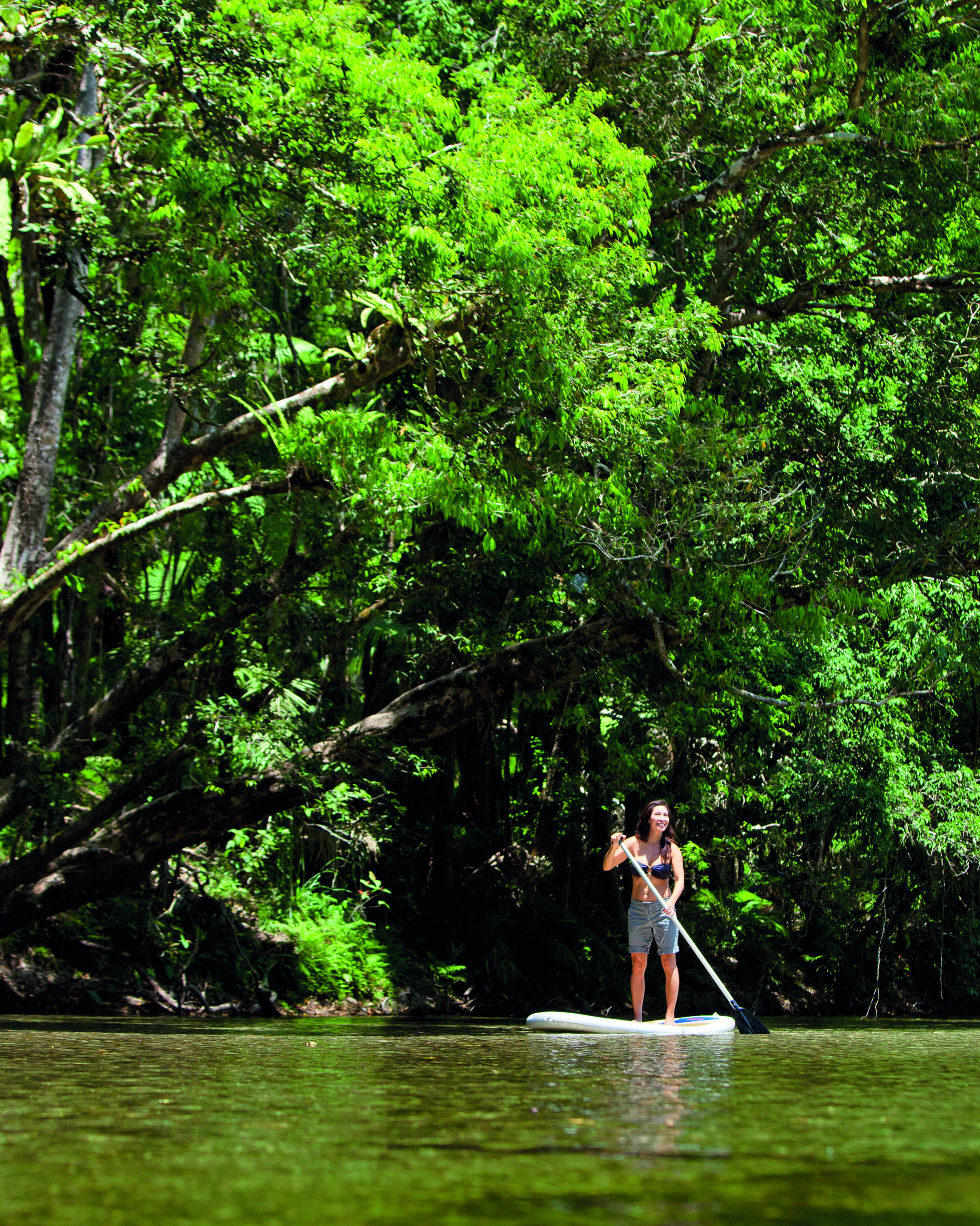 Daintree Forest
#5 Paddle Board Through The Oldest Tropical Rainforest On Earth
Of all the watersports, paddle boarding is the ideal chill-seeker's way to take in the sights and get some exercise in.
Our pick for this leisurely activity is the Mossman River, which winds through Queensland's Daintree Forest, a tropical setting with Jurassic Park vibes. The best part? It's only a 15-minute scenic drive from Port Douglas.
Work out your core by paddling through the freshwater gorge upstream, and don't worry, there are no crocs in this one. When you reach the top, simply lie back on your board and float downstream, gazing up at the epic forest canopy.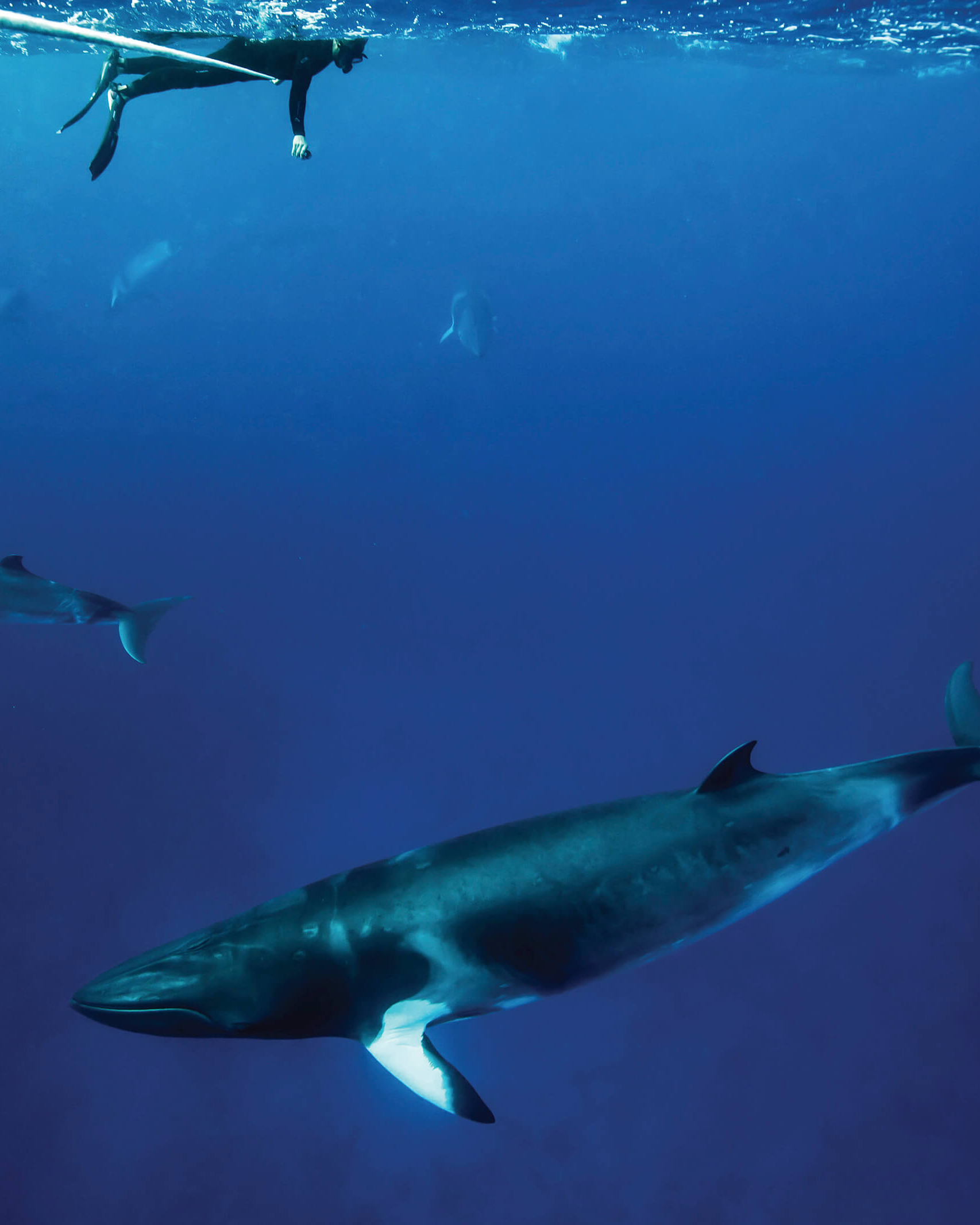 Great Barrier Reef
#6 Swim With Minke Whales
If swimming with sharks is not quite your thing—or downright terrifies you—opt for the once-in-a-lifetime chance to hang with Minke whales off the Great Barrier Reef.
Known as the gentle giants of the ocean, these majestic creatures only appear between June and July each year. Dive under the surface to have your own Finding Nemo moment hearing the whales sing to each other.
Cairns and Port Douglas are the only places on earth where you can interact with these beautiful creatures in their natural habitat and is a must-do for any tropical Queensland holiday.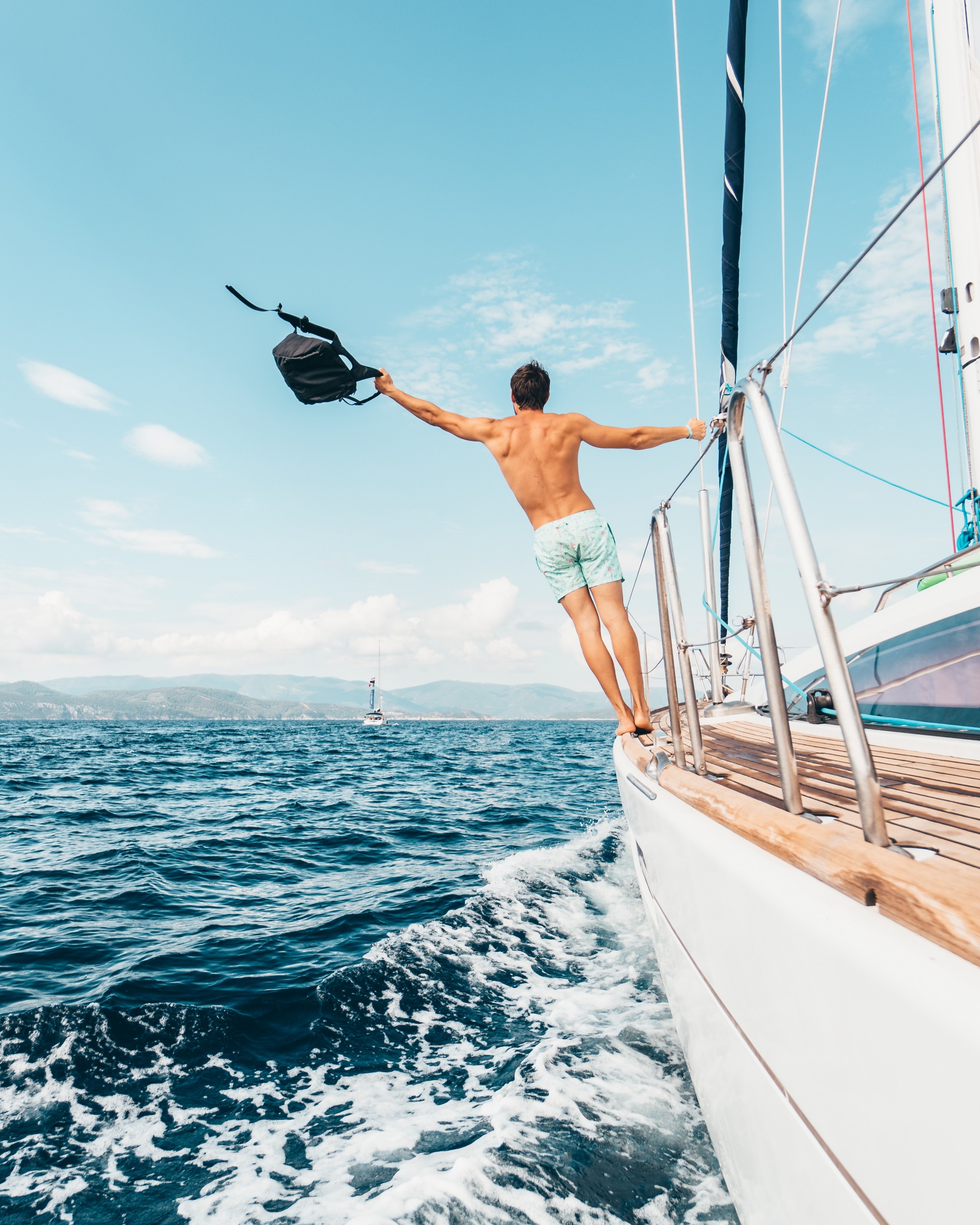 Sailing in Cairns
#7 Island Hop Off The Coast Of Cairns
Home to humble yachts and superyachts, the islands off the coast of Cairns make for a perfect day (or two or three) of sailing. Set out on a group trip, spend the night on water or splash out on a private yacht hire.
There are more than 900 islands off the coast of Cairns, but our picks for a day trip is either Fitzroy Island or Green Island. With both a mere 45-minutes away by boat, we're lusting after the white sandy beaches, snorkel-worthy waters and endless tropical rainforests to explore.
Alternatively, make your way to Frankland Islands, a group of five uninhabited shores: Normanby, Russell, Round, High and Mabel. Truly off the grid, you can camp on Russell Island overnight, and may even meet the odd sea turtle who nest there.
Is your suitcase already open and half-packed? Kick-back and relax with Air New Zealand, who will get you there in style. Flying non-stop to four Queensland regions—Brisbane, Gold Coast, Sunshine Coast and Cairns—you'll have your pick of tropical oases.
Editor's note: This article is sponsored by Air New Zealand and proudly endorsed by Urban List. Thank you for supporting the sponsors who make Urban List possible. Click here for more information on our editorial policy.
Image Credit: nightfall, The Calile Hotel, Tara Milk Tea, Tropical North Queensland, Queensland Blog, Oliver Sjöström