The summer holidays are here at last—heck yesss! And, let's be honeset, no Kiwi summer would be complete without a camping adventure or two. Make sure you don't forget anything with this round-up of camping essentials—consider it a packing list! Happy holidayin', erryone.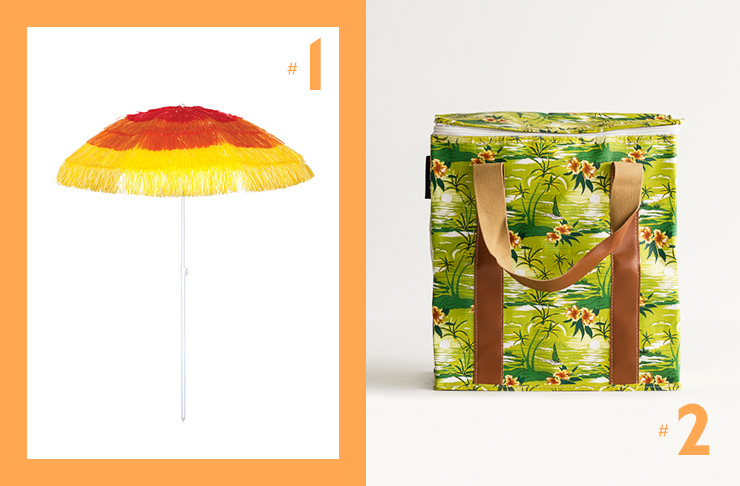 #1 My Golly, That's A Brolly!
Ain't nobody got time for nasty sunburn! Protect yourself from that harsh Kiwi sun in the most stylish way—with a statement beach umbrella. We love this festive number from Shut The Front Door. Being sun safe doesn't get much funkier than this.
#2 Picnic It Up
Summer is the season to dine alfresco. Pack this insulated cooler bag from Alex & Corban with all your picnic essentials—sammies, fresh fruit and a bottle of vino—and it will keep 'em niiice and cool. How cute is that retro palm print?!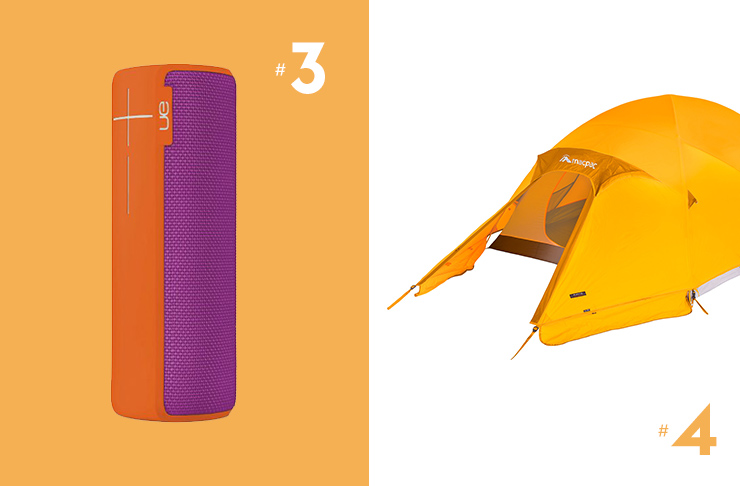 #3 Sick Beats, Sorted
Crack your summer playlist (tunes from Shapeshifter, Fat Freddy's Drop and Kora are essential) with a UE Boom 2 speaker. The portable Bluetooth speaker is particularly summer-friendly for its waterproof build—holla!
#4 Home Sweet Home
Let's be honest, no list of summer essentials would be complete without a tent. You'll have no problem identifying your campsite in the campground with this bright yellow beast from Macpac. It sleeps three so you can have a threesome on your summer adventure (mind out of the gutter, people!).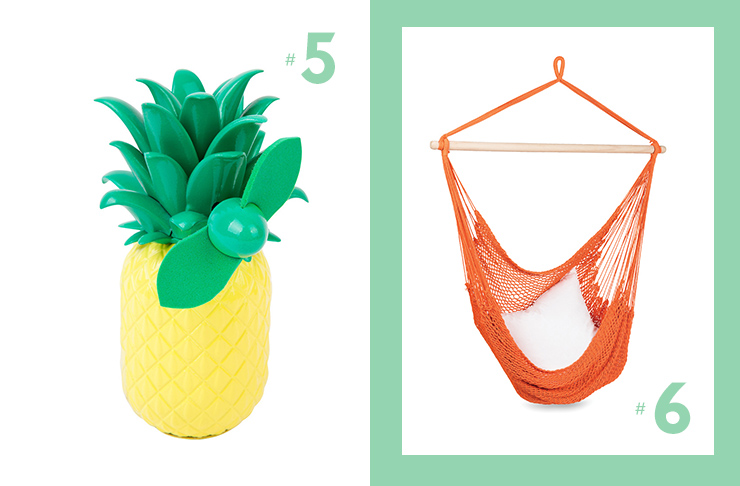 #5 Keep Your Cool
Boring run-of-the-mill fans can take a hike! Beat the humidity with this hand-held pineapple fan from Shut The Front Door. It's almost cute enough to eat! Our advice? Keep it in your hand all summer long (refreshing bevvy in the other hand).
#6 Your Summer Hang-Out
No camping trip would be complete without finding a shady pozzy to curl up with a book. This delightful persimmon number from Città is perfect for hanging to your nearest Pohutukawa tree and reading the day away—dreamy!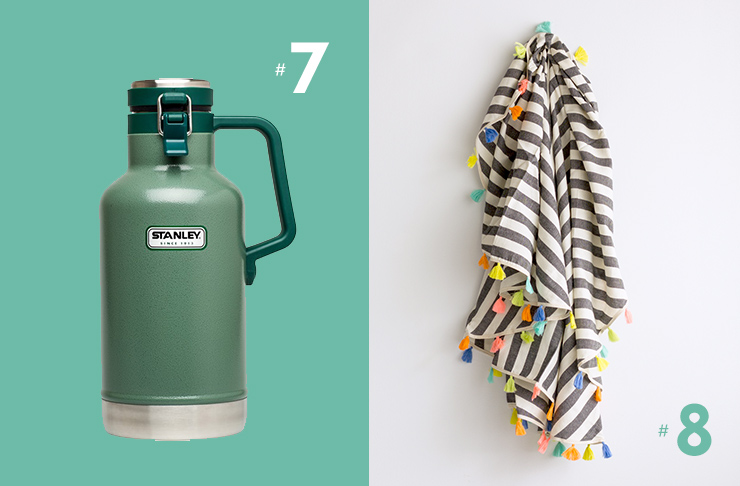 #7 Keep Yo Beersies Fresh
Ensure you're drinking nothing but cold, fresh beersies with a Stanley Beer Growler Flask. The 1.9L flask is vacuum-insulated to get your brew cold for 16 hours. What's more, you'll hear an audible pop when you open this bad boy—a sure sign your beer is still carbonated.
#8 Show Your Stripes
Rectangle towels are sooo 2016. This summer is all about the round numbers. Our fave has got to be this striped Turkish towel from Alex & Corban. We can't get enough of those colourful tassels!
Want more?