Collared or collarless, pockets or no pockets, linen, silk or cotton, unbuttoned or done up, crinkled or smooth, wear them as you will. There's no denying shirts are a staple item in every woman's (and men's for that matter) wardrobe. Throw them on when your outfit simply isn't working, use them to dress up an outfit or keep it casual with denim cut-offs.
There are a few simple rules to follow when wearing a shirt, whether it be silky numbers for the office, or linen for the summer months ahead. We've found our top picks of the bunch to help you with your decision-making.

#1 Simple Stripe
We absolutely love this number from Assembly Label, combining three classics in one – linen, stripe and a collared shirt. What more could you want?
#2 The Bold Print
If you're more of a standout kinda person then this shirt from Coop is definitely the one for you. With a bold print and colours, it's the perfect combo for making a statement.
#3 The Classic White
Obviously it's a given to have a classic white shirt on our list, and in your wardrobe. RUBY's 'bird shirt' is a repeat style season after season, because it's just THAT good. Head there stat and get yours.
#4 The Big Sleeve
One of our fave NZ exports Georgia Alice has created the shirt of our dreams, known as the 'balloon shirt', it's clear to see why this is in our top picks. GA always finds a way to mix classic styles and add her personal twist to them.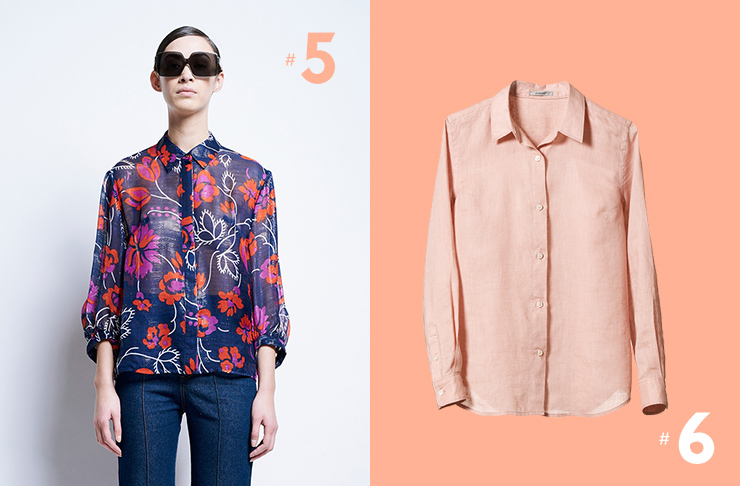 #5 Sweet Sheerness
This subtle sheer style from Karen Walker is a must-have on our list, with elements of sexy mixed with flirty florals so it's not too revealing. Add a lacy bra from Lonely underneath and you'll be the eye of the party.
#6 Lovely Linen
Yep that's right, a linen shirt is an absolute MUST for all you fellow fashionista's out there. We love linen in summer (and spring for that matter) because it's a fabric that helps with sweaty situations. Instead of clinging to you as silk would, linen helps your skin breathe. This one from Workshop is at the top of our wishlist, and it also comes in a bunch of other colours. WIN!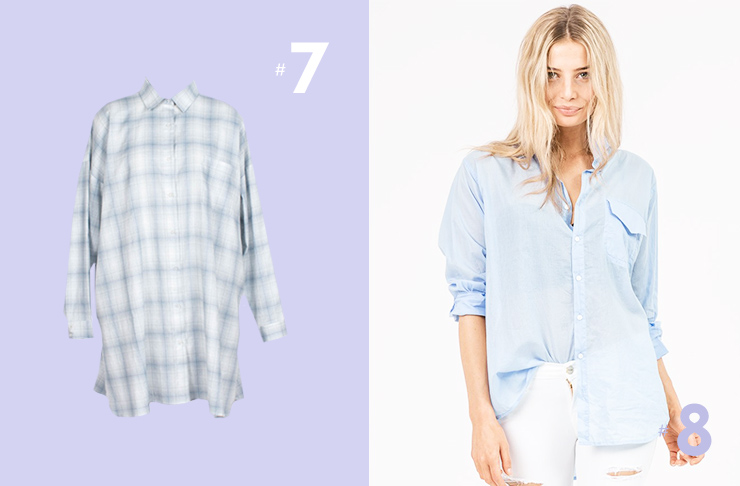 #7 The Plaid Shirt
We couldn't go on without paying homage to where the shirt originates from, the farmer shirt. We love Lonely Label's take on the plaid print, keeping it subtle with a soft hue. We wouldn't mind wearing this one to bed either…
#8 Baby Blue
We love a baby blue hue, and this one from Superette has our name written all over it. This is definitely one we'll be coveting all summer, taking you from beach to barbeque and back to the beach again. Throw it on over a kini…summer get here already!
Complete the the look with 8 Of The Best: Flared Pants.
Image credit: Karen Walker