Just because the long, hot days of summer are behind us for the year, doesn't mean we've also lost the festival season. Winter festivals are just as magical and memorable as summer ones, so there's no need to slow down just because it's colder.
That's right, it's time to dive into the wonderful world of New Zealand winter festivals. To help you pick and choose, we've whipped up the ultimate guide to the best winter festivals in New Zealand. From the classic snow parties to a Mardi Gras, jazz and lights, here are all the festivals you need to be at this winter. Let the partying begin.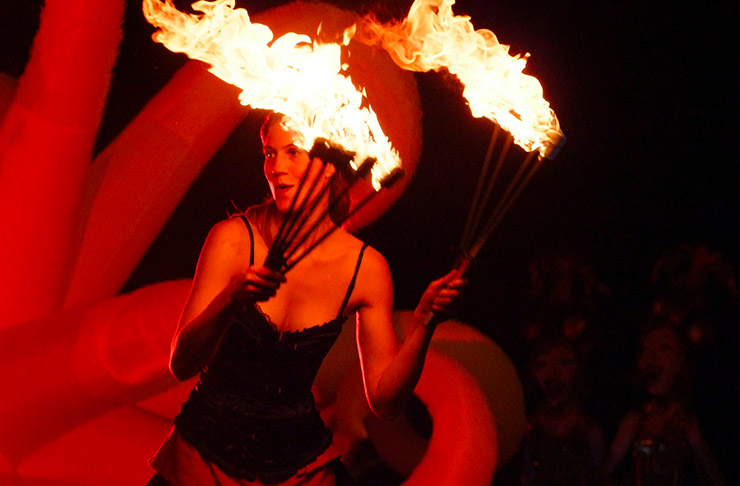 Ohakune Mardi Gras
Brought to us by Audiology and ZM, Ohakune Mardi Gras is back for 2019 with the best line up in Mardi Gras history. This year features UK's Chase and Status DJing with MC Rage, drum and bass legends Matrix and Futurebound and Kiwi Montell2099. The street-vibe festival is a must-do on the New Zealand bucket list. Get your tickets here.
When: Saturday, 22 June
Where: The Junction, Ohakune

Elemental AKL
Get excited because throughout the month of July the city will come awake with all sorts of sensational cuisine, mesmerizing light installations and cultural inspo. Elemental AKL draws on the elements, air, fire, earth and water, Auckland will transform as eateries and bars, theatres, parks, islands and public spaces become a part of the festival for you to enjoy. The festival is broken into four sections—light, culture, cuisine and entertainment. Get the deets here.
When: Throughout July
Where: Various locations


Queenstown Winter Festival
Ever since its debut way back in 1975 the Queenstown Winter Festival has been a hit, bringing in attendees from far and wide. This may just be the biggest celebration of winter you've ever seen, with a side of amazing musical acts. Mitch James and L.A.B will all be in attendance this year to keep you entertained, as well as events such as rafting, the torchlight procession, comedy nights, snow tubing, the dog derby and fireworks lighting up Lake Wakatipu. If you dare, you can even take part in the Jucy Undy 500—where you can run in your undies and this year it even involves water. Brr.
When: Thursday 20 - Sunday 23 June
Where: Multiple locations in Queenstown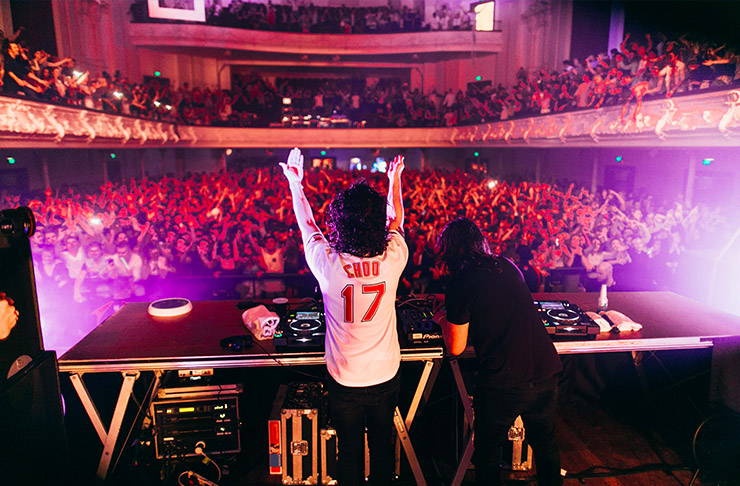 Deep Hard N Funky
OUR:HOUSE brings back its annual winter fest' for 2019, Deep Hard N Funky with more than 30 acts to get you hyped. This year the concert is taking place at Ellerslie Racecourse which means we'll be treated to a generous six stage experience spread over four floors. If that doesn't get you excited, the line up sure will—watch this space and we'll let you know when they release the details.
When: Saturday, 13th July
Where: Ellerslie Racecourse, Auckland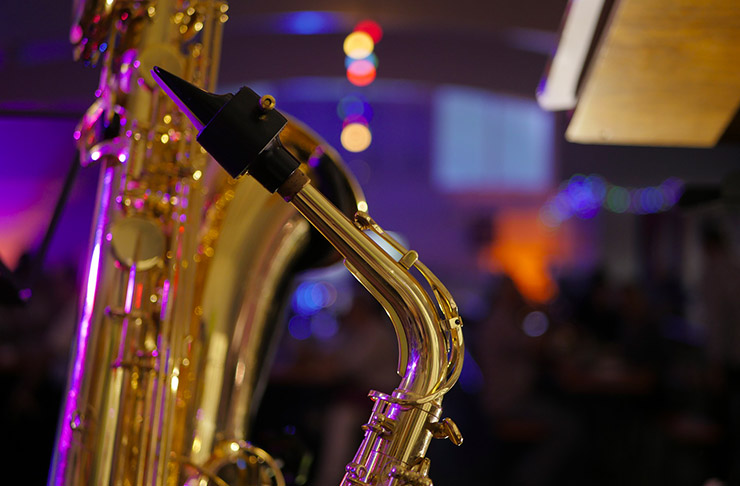 Wellington Jazz Festival
If you're after something a little ~cultural~ this winter why not visit the Wellington Jazz Festival, stretching over five glorious days at The Opera House. Have your mind blown with incredible live performances of jazz music from some of the finest local and international acts. With more than 100 acts, including Herbie Hancock, Ghost-Note, Code Quartet and more.
When: Wednesday, 5 June - Sunday 9 June
Where: The Opera House, Wellington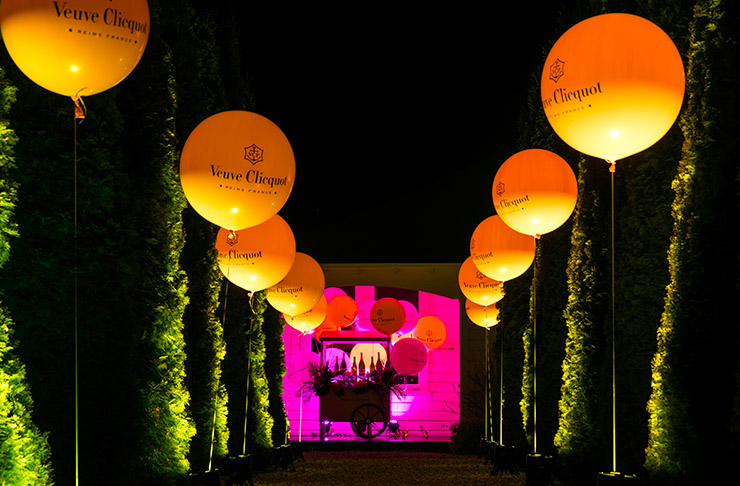 Clicquot In The Snow
New Zealand's infamous winter festival returns this year and will no doubt be every bit as good—if not better—than in previous years. That's right, Clicquot in the Snow is back in the adventure capital of the world (so we like to think), Queenstown. So far the deets are under wraps but watch this space and we'll let you know when we do.
When: 1 - 4 August
Where: Various destinations in Queenstown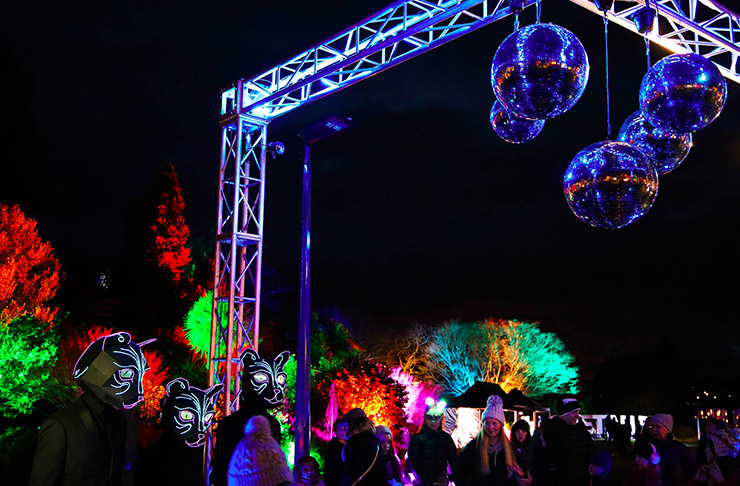 Taupo Winter Festival
Taupo is due to be lit up this winter with the Taupo Winter Festival taking place in July. There will be events and performances for the whole family. The full programme for 2019 is out and it is looking stellar with a river shriver, a fun zone, Christmas feast at the snow, a roller disco, and a drive-in movie. Get amongst.
When: Thursday, 4 - Sunday 14 July
Where: Multiple locations in Taupo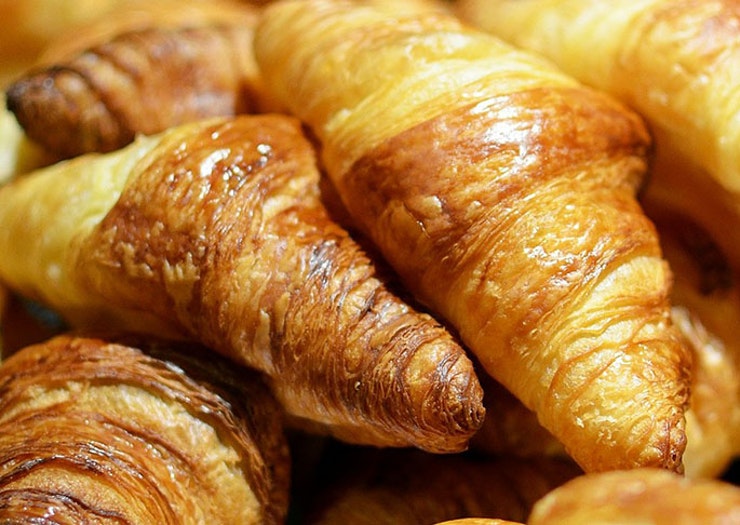 Le French Village
For one weekend only, Auckland is getting a French Festival. There are two main events of the festival. The first is One Night In France, where you can book a table and enjoy a delicious five-course meal and bubbly. Next, is the French Village which will take place in Shed 10 and The Cloud. This is your chance to experience four days in France. Like last year, there will be French food, wine, fashion, language, eight pétanque fields and 40 market stalls but this time there will also be a stage for a live concert, a movie theatre a French Bistrot and the promise of more surprises. Open from 10am Thursday and Friday and from 9am to 10pm Saturday and 9am to 4pm on Sunday, it's a must.

When: Thursday, 11 July to Sunday, 14 July
Where: Shed 10 and The Cloud, Auckland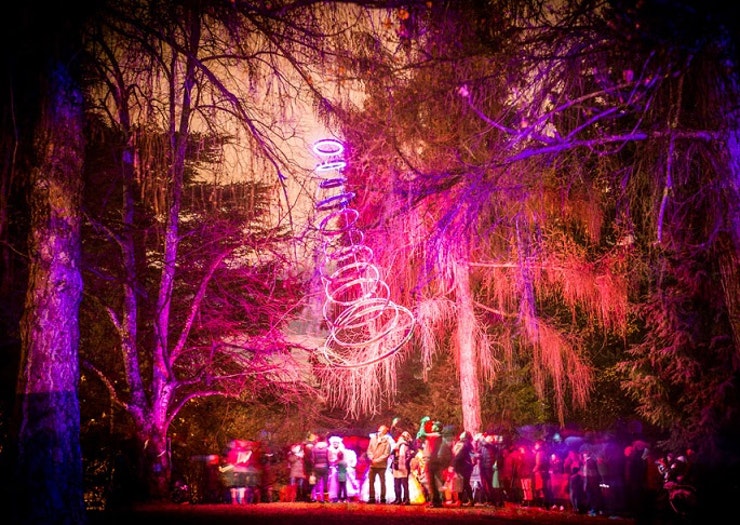 LUMA Southern Light Project
If raves aren't your type of thing and you prefer a more mellow night out, explore the LUMA Southern Light Project in the Queenstown Gardens. Enter the magical lit up wonderland of interactive lights and sculptures. For some amazing scenes and mind-blowing creations (not too mention the phenomenal food vendors too) add this to your list for a chill night.
When: Friday, 31 May - Monday 3 June
Where: Queenstown Gardens, Queenstown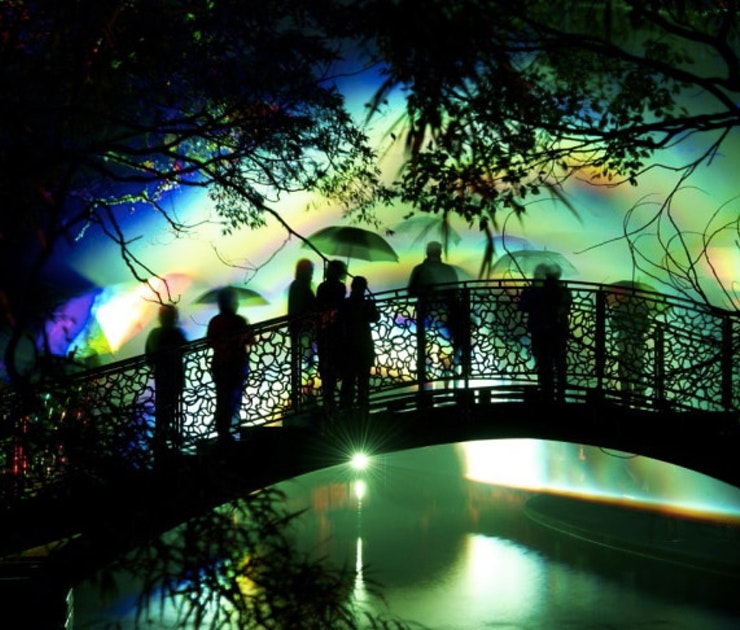 Nelson Winter Music Festival and Light Nelson
Nelson is the place to be this winter with two great festivals back to back this July. Light Nelson will see Queen's Garden illuminated with light installations and candlelit waters from the 6th-10th July. Followed by the Nelson Winter Music Festival from the 11th-27th July, featuring Kiwi faves like Dave Dobbyn, Don McGlashen, La Belle Alliance and the Nelson Symphony Orchestra. We say it's a perfect excuse for a mid-winter getaway!
When: Lights Nelson 6th-10th July, Nelson Winter Music Festival 11th-27th July
Where: Queen's Garden and Old St Johns, Nelson
Image credit: Queenstown Winter Festival, Light Nelson, LUMA Southern Light Project, Deep Dark N Funky