When Kim Kardashian shared her love of The Ordinary's anti-ageing serum, the Internet basically had a meltdown as everyone scrambled to get their mitts on the magic formula.
Think: a gentle serum that actually visibly reduces lines, wrinkles and pigmentation. And the best part? The famous serum is less than $26—madness! Yep, we're talking about the Internet-famous Granactive Retinoid 2% Emulsion from The Ordinary.
Thanks to La Femme Beauty, you don't have to bend over backwards to experience the serum for yourself. The New Zealand-based website is shaking up the country's make-up scene by stocking products that would otherwise be difficult to purchase locally. We're talking The Ordinary, Sugarpill, Lilly Lashes, Gerard Cosmetics and so. much. more.
La Femme Beauty goes out of their way to get the goodness delivered to your door asap with overnight delivery. And, better yet, shipping is free on New Zealand orders over $40—score!
To give you some shopping-spiration, we rounded up all the beauty products we're loving right now (including that famous serum, obvs).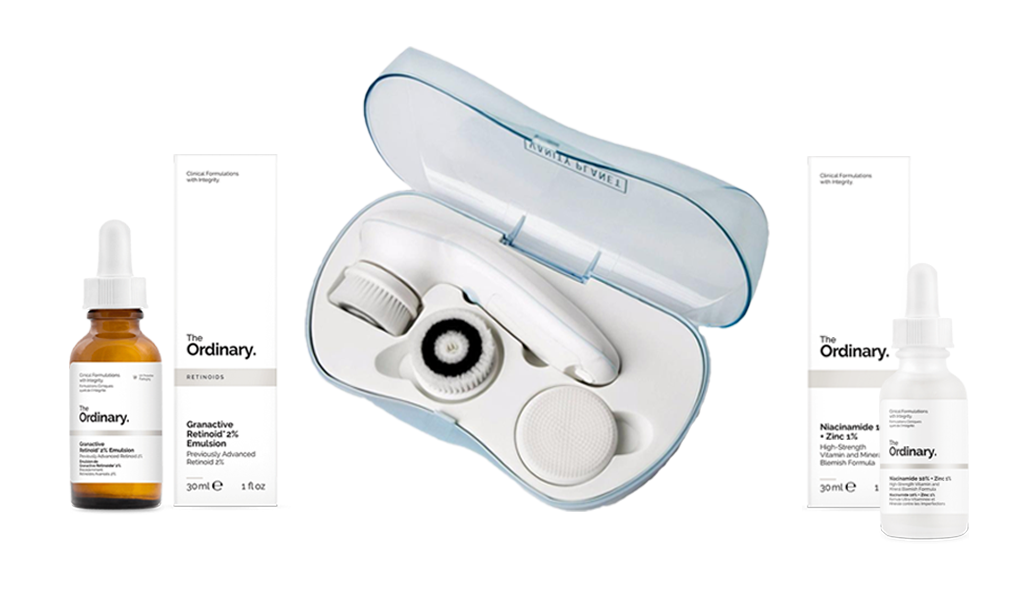 The Ordinary Granactive Retinoid 2% Emulsion
If it's good enough for Kim K, it's good enough for us. As the holy grail of serums, The Ordinary's Granactive Retinoid targets the signs of ageing with retinoic acid (aka the active form of vitamin A). Apply a few drops before bed and you'll be waking up #flawless in no time. It's magic in a bottle.
Vanity Planet Ultimate Skin Spa Facial Cleansing System
The Ordinary isn't the only brand with a cult following. The Internet is also going totally crazy for Vanity Planet's Facial Cleansing System. It comes with three interchangeable brush heads to exfoliate, cleanse and reduce pores. Trust us: it will take your skin to a whole new level.
The Ordinary Niacinamide 10% + Zinc 1%
So you've got your vitamin A sorted with The Ordinary's Granactive Retinoid. Have your vit B3 and zinc covered too with the Niacinamide 10% + Zinc 1% serum. This one works its magic by reducing the appearance of blemishes, redness and uneven skin tone.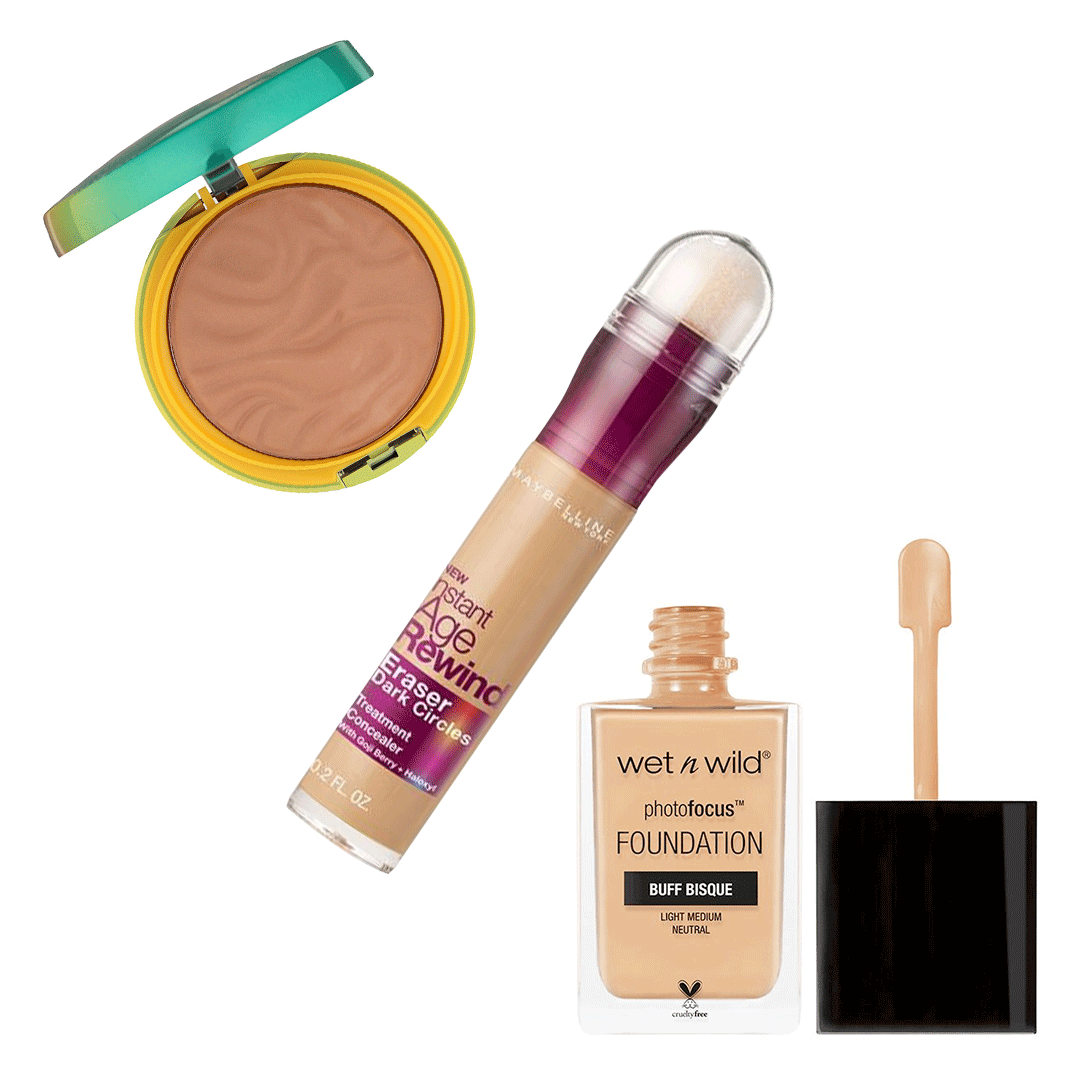 PHYSICIANS FORMULA BUTTER BRONZER
This transforming bronzer is kinda a big deal overseas—and for good reason! Physicians Formula Butter Bronzer instantly melts into your skin, leaving you with a radiant Brazilian goddess glow. Thanks to La Femme Beauty, you can now nab it in New Zealand.
Maybelline Instant Age Rewind Eraser Dark Circles Treatment Concealer
Ain't nobody got time for dark circles. Kiss them goodbye with a light-as-air concealer that has epic coverage and doesn't cake—winning! Maybelline's Instant Age Rewind Eraser will have you lookin' radiant and refreshed.
WET N WILD PHOTO FOCUS FOUNDATION
Say laterz to photo flashback (you know, the white ghost-like look) with this revolutionary foundation. Wet N Wild Photo Focus will have you looking selfie-ready all day, every day. And the best part? It's less than $16!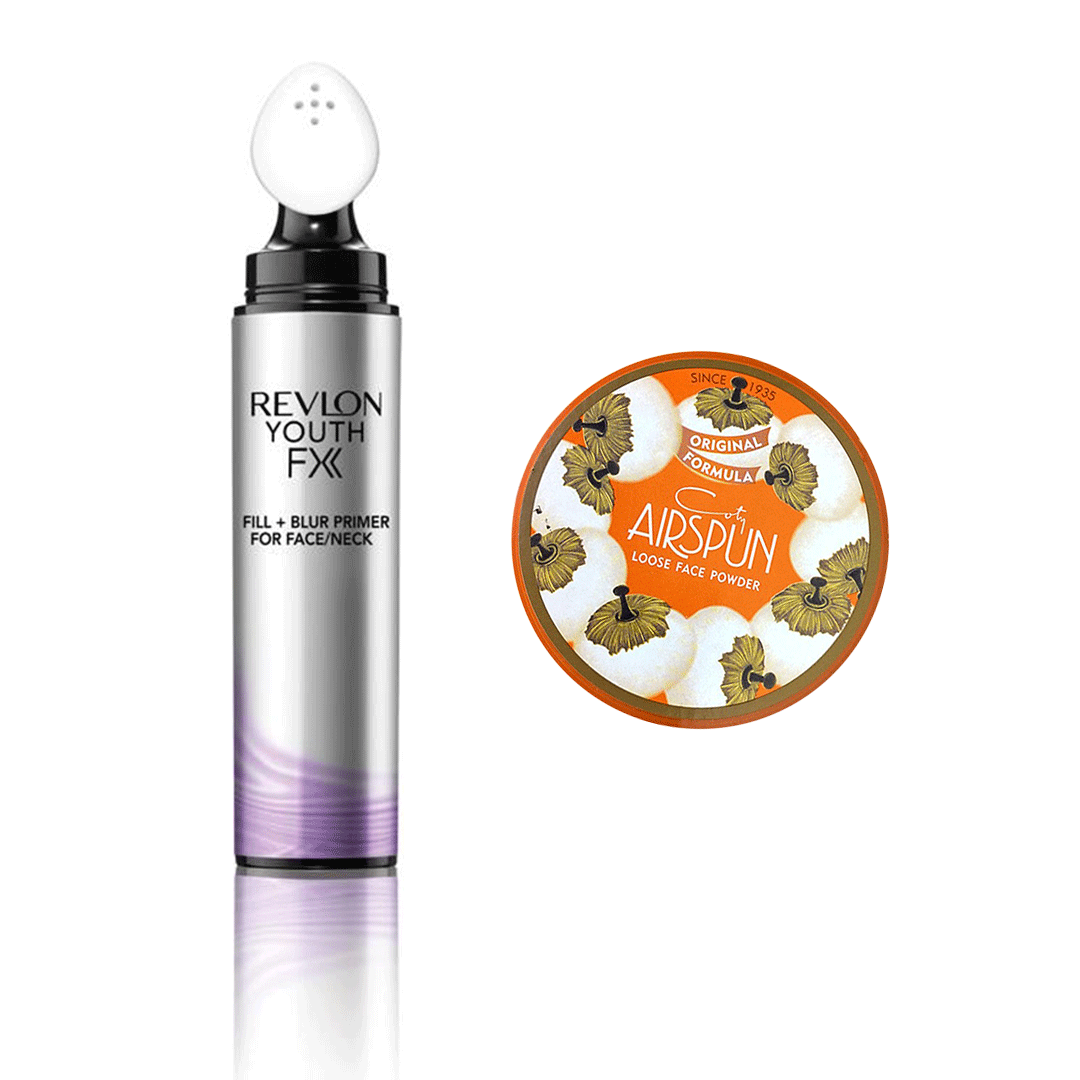 REVLON YOUTH FX FILL + BLUR PRIMER FOR FACE/NECK
This primer will have your skin looking totally smooth. Revlon Youth FX Fill + Blur works wonders by blurring imperfections and reducing the look of pores and fine lines. You'll look years younger in a matter of seconds—winning!
Coty Airspun Loose Face Powder
Airspun powder? Say whaaat?! Yep, Coty's Loose Face Powder is spun and swirled until it reaches cloud-like softness. The result? A silky powder that will make your skin as smooth as a baby's bottom. The translucency works wonders for setting make-up.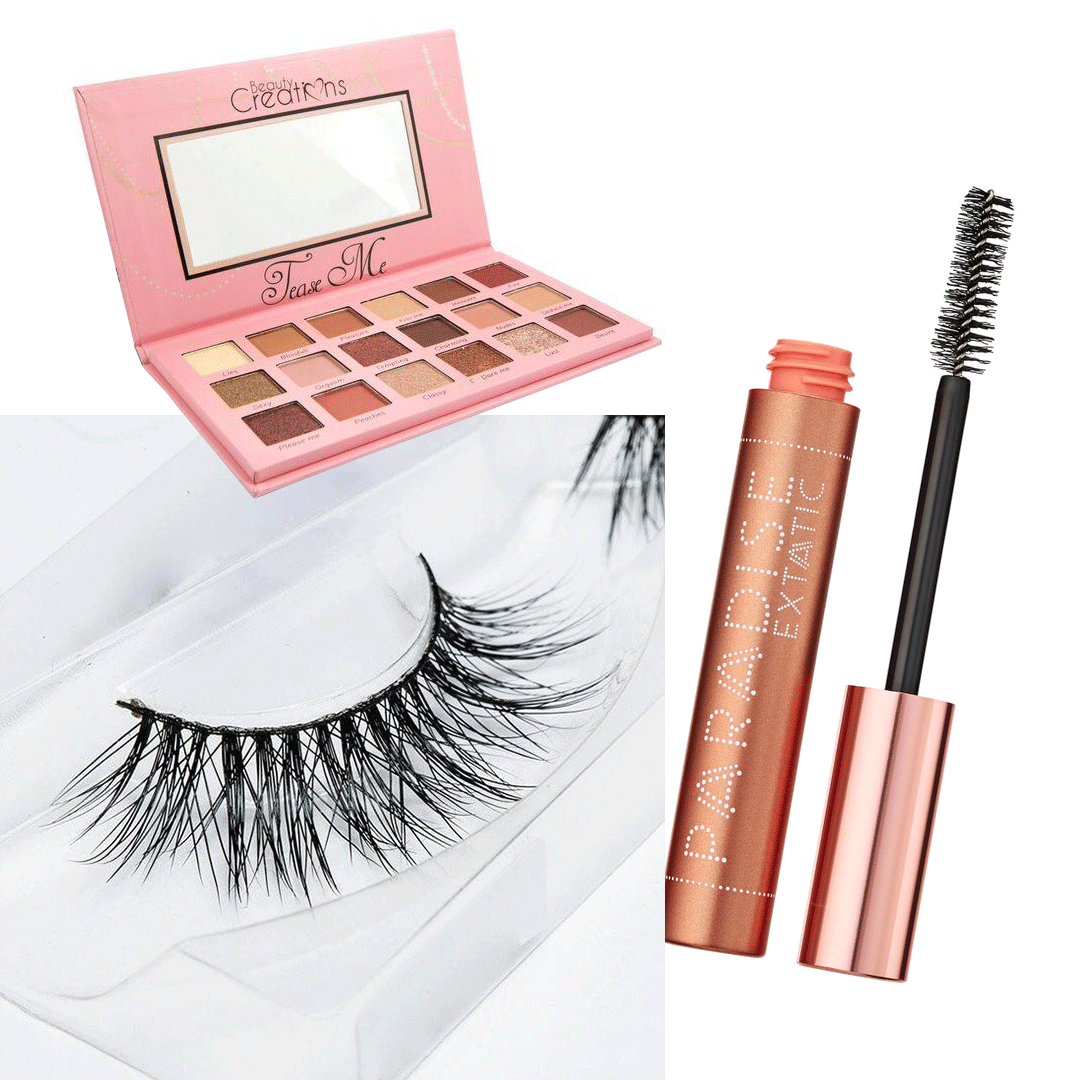 BEAUTY CREATIONS TEASE ME EYESHADOW PALETTE
If your perfect eyeshadow palette involves shades of pinks, purples and golds, look no further than Tease Me from Beauty Creations. The one-palette wonder is a beautiful mix of 18 shades includes mattes, shimmers and metallics.
Lilly Lashes Goddess
Hollywood's biggest stars swear by Lilly Lashes…so you know they're good. Seen on celebs such as Khloe and Kim Kardashian, the Goddess lash gives you that rounded baby doll look. But you won't look too OTT—the criss-cross pattern mimics your natural lashes.
L'Oréal Paris Paradise Mascara
Voluptuous volume? Yes, please. Get volume for daaays with L'Oréal Paris Paradise Mascara. The brush has more than 200 bristles to ensure every. single. lash. is coated with the non-flaking formula.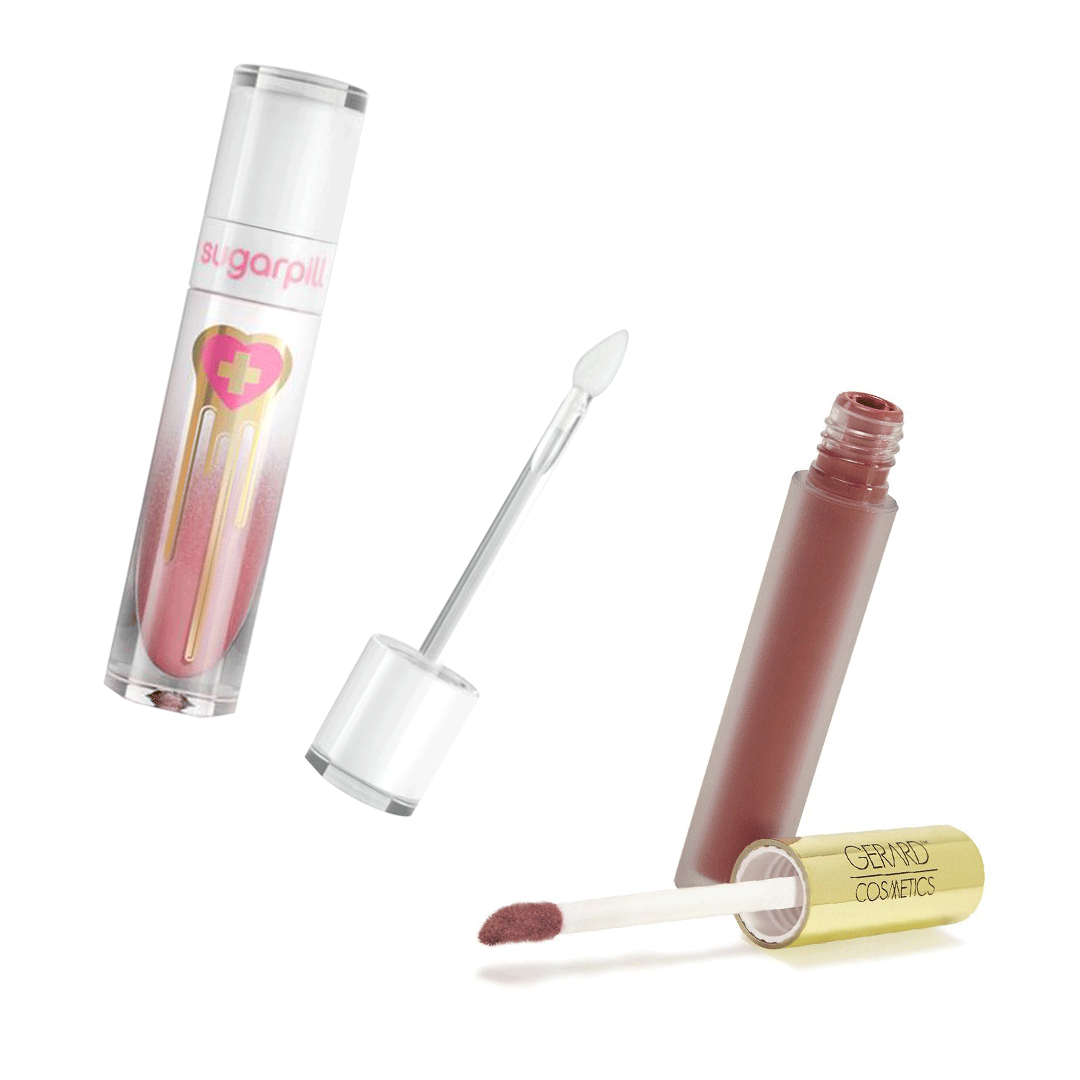 Gerard Cosmetics Hydra Matte Liquid Lipstick In 1995
Liquid lipsticks are here to stay and for good reason—the pigment packs a punch and lasts for hooours. We can't get enough of Gerard Cosmetics' Hydra Matte range. The colour glides on silky smooth and sets to a dreamy matte finish. Our fave colour? 1995—it's a gorgeous mauve colour.
SUGARPILL LIQUID LIP COLOR IN TRIFLE
Sugarpill is also bringing their A-game with their liquid lip colour. We're loving the trifle shade from their luxe high tea collection. The muted, nude pink colour with its matte finish is a stunning every day shade.
Nab The Ordinary's signature anti-ageing serum and so. much. more. from La Femme Beauty. And remember, you'll score free New Zealand shipping on orders over $40—holla!
Editor's note: This article is proudly sponsored by La Femme Beauty and endorsed by The Urban List. Thank you for supporting the sponsors who make The Urban List possible. Click here for more information on our editorial policy.