Who doesn't love a bit of quality café time? There's not a lot us Urban Listers love more than stepping out for brekkie, brunch, lunch or even just a cup of joe and a cheeky treat.
While Aucklanders are already super spoilt for places to eat (you only need look at our mammoth list of best brekkies), there are a few new kids on the café block this year that you need to know about.
So without further ado, here are Auckland's best new cafés for 2020.
Daily Bread
Newmarket
This year Auckland's hugely popular bakery brand,
Daily Bread
underwent some serious expansion—adding a container in the CBD, a store in Britomart, the former Little & Friday site in Belmont, and this—a spot inside Città's furniture and homeware store in Newmarket—to their belt. And while some might argue it's more a bakery than a café, we're not about to let that stop us from including them on this list.
Founded by Tom Hishon and Josh Helm (of Orphan's Kitchen fame) and 22nd-generation German baker Patrick Welzenbach, these guys pride themselves on using the finest ingredients possible alongside time-honoured techniques to create their delicious baked goods, which you'll find in ample supply at Newmarket. Yes, all the usual DB suspects are here including their famous sourdough bread, pies, pastries and deli items along with coffee from Coffee Supreme, but if you try only one thing here, make it the cardamom bun—it's simply divine.
Benedict's
Eden Terrace
We've found the perfect brunch spot for you to sink your teeth into—Benedict's, a classy café nestled into what used to be Benediction in Eden Terrace. Owners Emma Zhao and Jay Yang are bringing the flavours from their popular Royal Oak eatery to the city fringe with a menu that's a legit foodie haven and offers a welcome twist on traditional café food. The impressive line-up is healthy yet doesn't lack in flavour and is filled with wonderful creations like coconut creamy mushrooms, bulgogi bowls and beet-miso arancini, as well as sweet treats like twice-baked almond brioche. So, if you're looking for a dreamy new brunch spot that likes to mix things up a lil', head along to Benedict's—we promise it won't disappoint.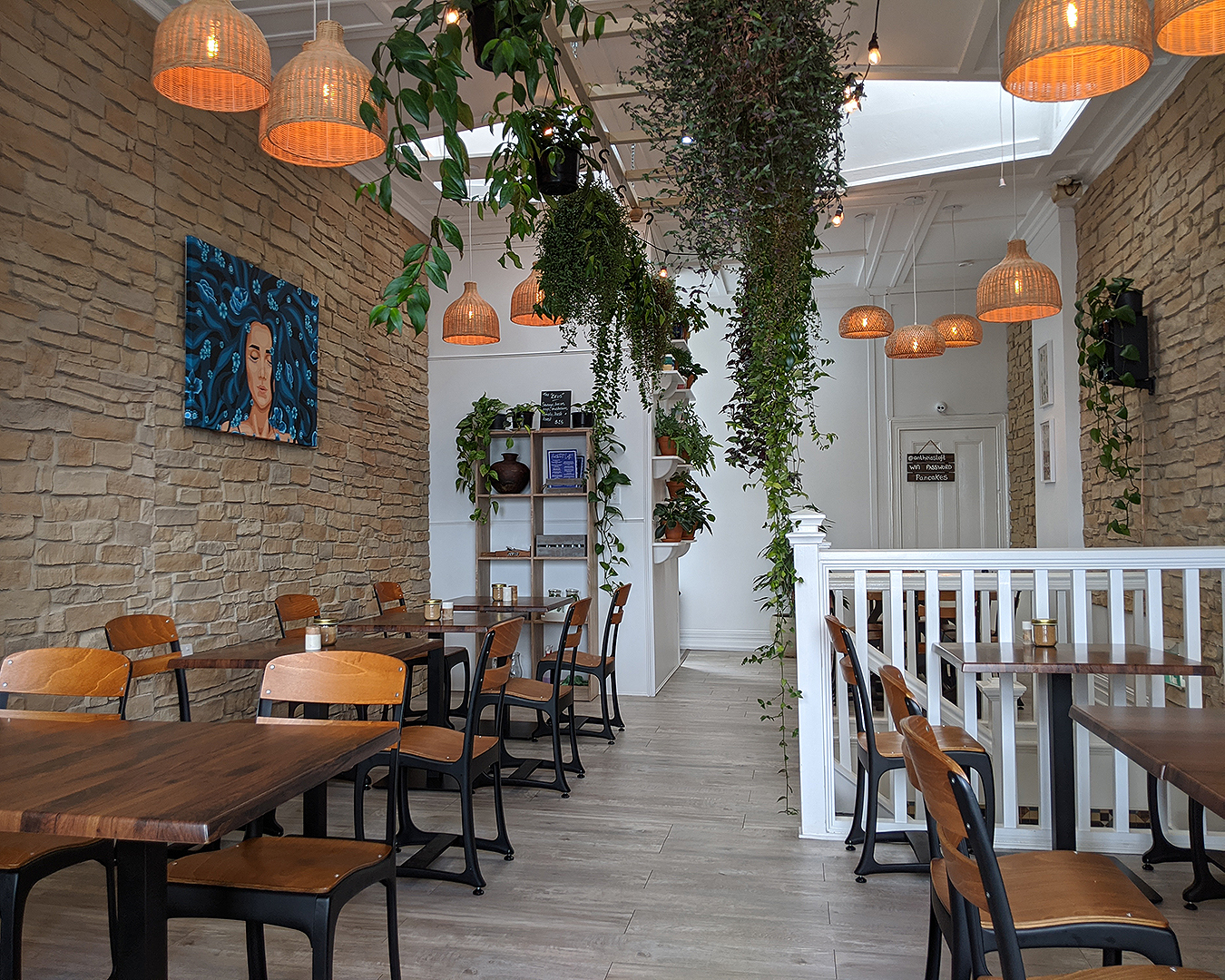 Antheia's Loft
Kingsland
Drawing inspiration from Greek mythology (hence the name), Antheia's Loft prides itself on delivering top-notch grub made from fresh, healthy ingredients sourced from local suppliers, all in a cute Mamma Mia-style setting. We're big fans of the Goddess brekkie (a moreish blend of tomato sumac scrambled eggs, grilled halloumi, crispy kale, yoghurt honey walnuts and sourdough), which you'll of course enjoy in the magical upstairs loft; however they've also got baguettes, wraps and even tacos to tuck into. The bottom line? If you're after something healthy to kickstart your day, Antheia's got your back.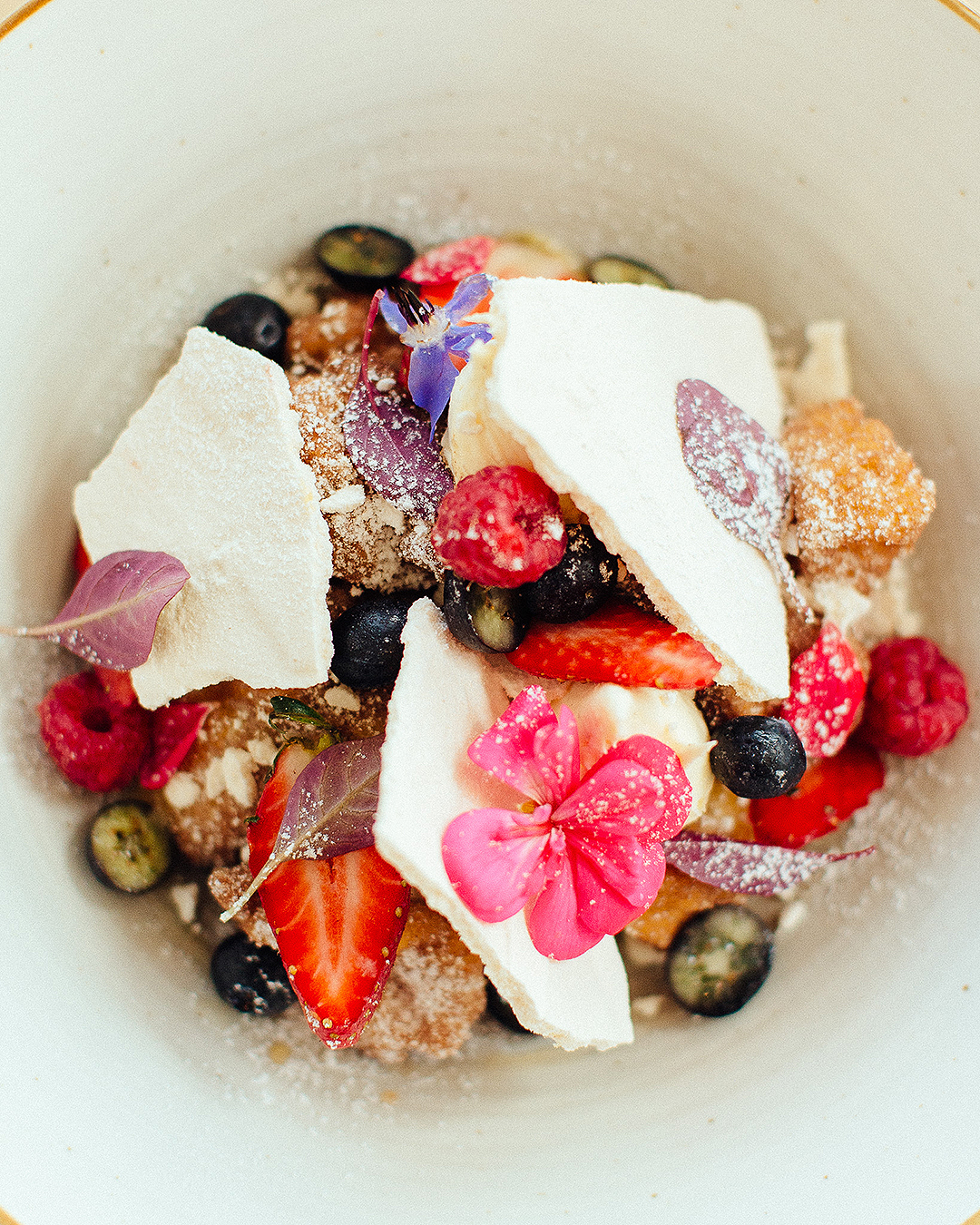 Piccolina
Avondale
The brains behind well-known eateries Winona Forever, Barbarino's Spaghetteria, Major Tom and many more, Fran Mazza and Aaron Carson have done it again in 2020, this time bringing their culinary flair to a cute little spot in Avondale. Say hello to Piccolina—an Italian-themed eatery, bakery, deli, heck they do everything.
The hospo super duo sure know how to dish up some tasty grub as their food is always jam-packed with flavour and is beautifully presented. Case in point: anything from their incredible cabinet—think triple-chocolate brownies, scones, banoffee tarts, lamingtons the size of your face... the list goes on. More of a savoury fan? Don't sweat it, they've got bacon and pumpkin brioche, French sausage rolls, blue cheese and walnut scones—okay, you get the picture.
And don't get us started on their eat-in menu, where the tiramisu French toast (yes, you heard us correctly) is an obvious choice. Hungry yet? We certainly are.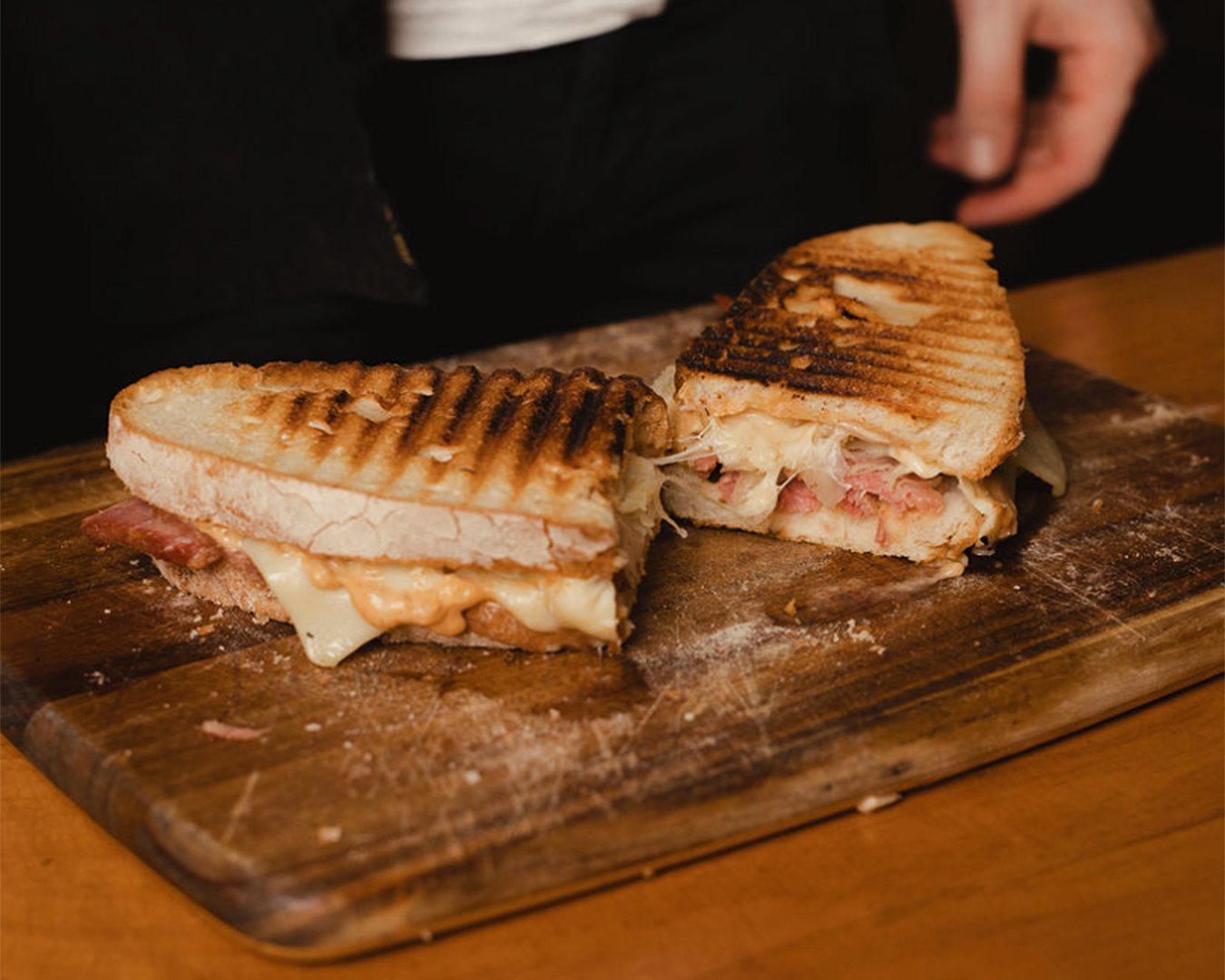 Dedwood Deli
Ponsonby
While not a café per se Dedwood Deli makes our list on the strength of the slapping sandwiches, gelato and late night feeds alone. The menu is simple yet on point. Perhaps you'll choose to dig into a New York reuben or sourdough with chimi steak, laksa chicken or stuffed portobello for the veggies amongst us. Sandwich flavours will be on a high rotation but all are guaranteed to be slapping. The boys make all their own sauces—look out for the bacon, maple and chilli mayo—and that's just a taste of things to come with loaded fries, waffle fries and loaded chicken wings hopefully not too far away on the agenda. Dedwood Deli regularly service the hungry souls haunting Ponsonby Road of an evening over at Revelry so if you're in need of a good feed day or night, they've got your back.
Honourable Mention
Patch, Hillcrest
The award for most pleasant surprise this year goes to Patch, who gave us a reason to visit an otherwise little-explored corner of the North Shore (at least as far as food is concerned). Okay, so technically they opened late last year but this IS the first time we've done an annual best new cafés list, and we reckon they're a worthy fit.
So-called because of the strawberry fields that once flourished across Sunnybrae (where this one's located), these guys have created a solid, all-day menu that focuses on café favourites done well, including some rather scrumptious hotcake creations. Their epic milkshake and smoothie selection deserves a special mention, as do their fish tacos, while the cabinet food—well, just see for yourself (it's all kinds of incredible). Paired with an amazing indoor/outdoor feel that screams summer, we reckon you'll be hard-pressed to find another café in the area that has a patch on this one. Pun, most definitely intended.
Want more café goodness? Then why not work your way through our comprehensive list of Auckland's absolute best breakfasts.
Image credit: Wono Kim, Daily Bread by Natasha Van Der Laan, Antheia's Loft by Armelle Frimpong, Dedwood Deli