Foodies, listen up! Boy, do we have some news that will delight your taste buds. Cult fave Japanese-Peruvian restaurant, Azabu, has opened their second restaurant in Mission Bay, so now you can tuck into their exquisite cuisine while taking in the equally stunning views.
Azabu has been stealing our hearts and our palates since it first opened in Ponsonby in 2016 and now the much-loved eatery has set up shop in the historic Mission House site.
Taking over what was once Mission Bay Pavilion, Azabu is bringing a splash of Peruvian razzle-dazzle to Mission Bay and we're all for it!
The brains behind some of Auckland's best eateries such as Ostro and Ebisu, Savor Group, have done it again, creating original food experiences at unique locations—and boy, is this location unique.
Think big, bold and beautiful, the decor is simple but the view surrounding the space is anything but. Let's just take a moment to appreciate the outdoor dining area, which not only delivers views for days but also promises no sand. Winning!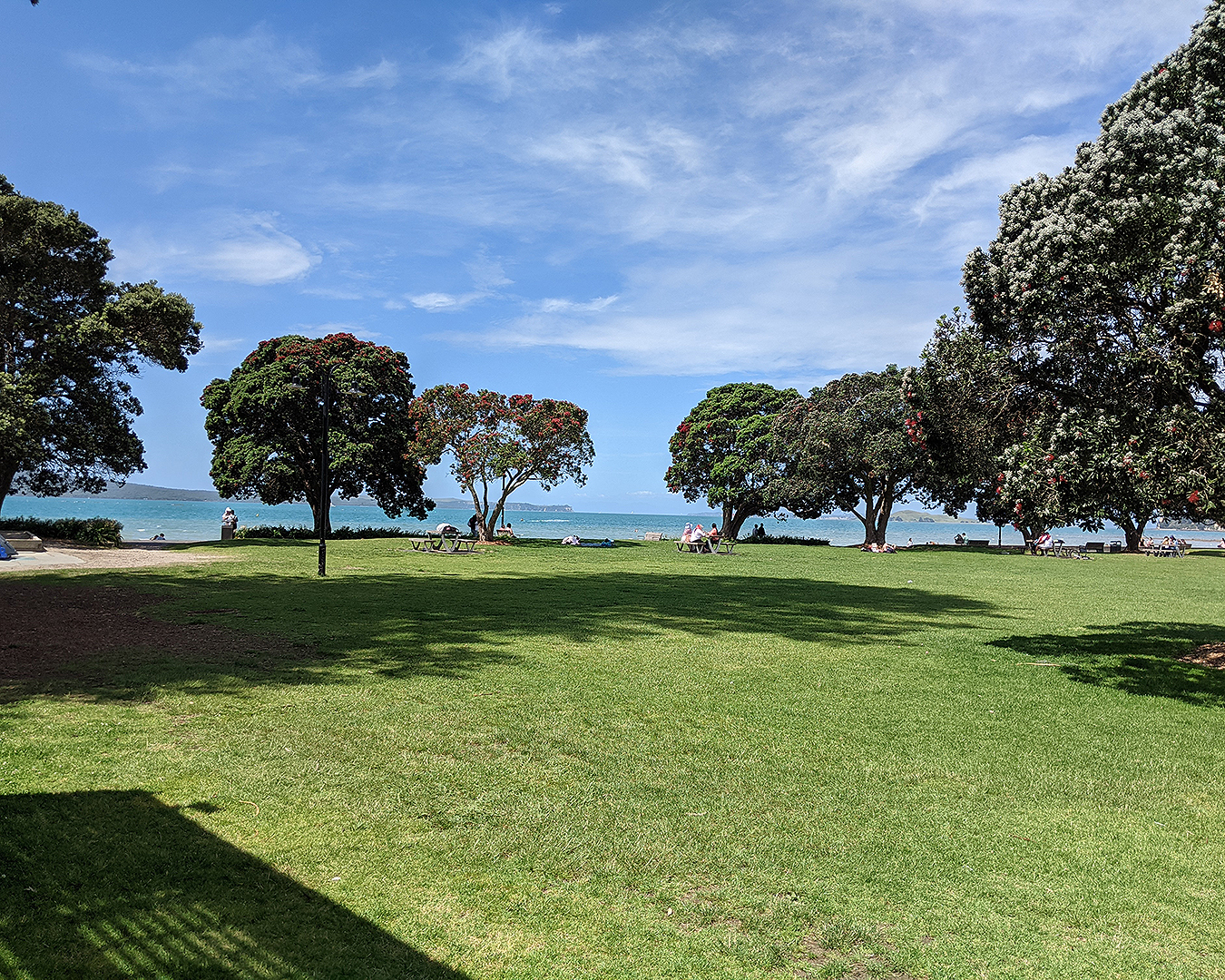 Now let's get into the good stuff—the food. Those who have eaten at Azabu in Ponsonby before know what's coming, but there are also a few hidden surprises in the mix too. So, unbuckle your belts and listen up. The kitchen is run by Executive Chef Yukio Ozeki, who shares his love of Nikkei cuisine—a fusion of Japanese and Peruvian cuisines, that have grown out of Peru's huge Japanese community.
Think raw cuts of fish, sushi, tostada's, dumplings, buns, tempura—oh heck let's just delve right into it, shall we?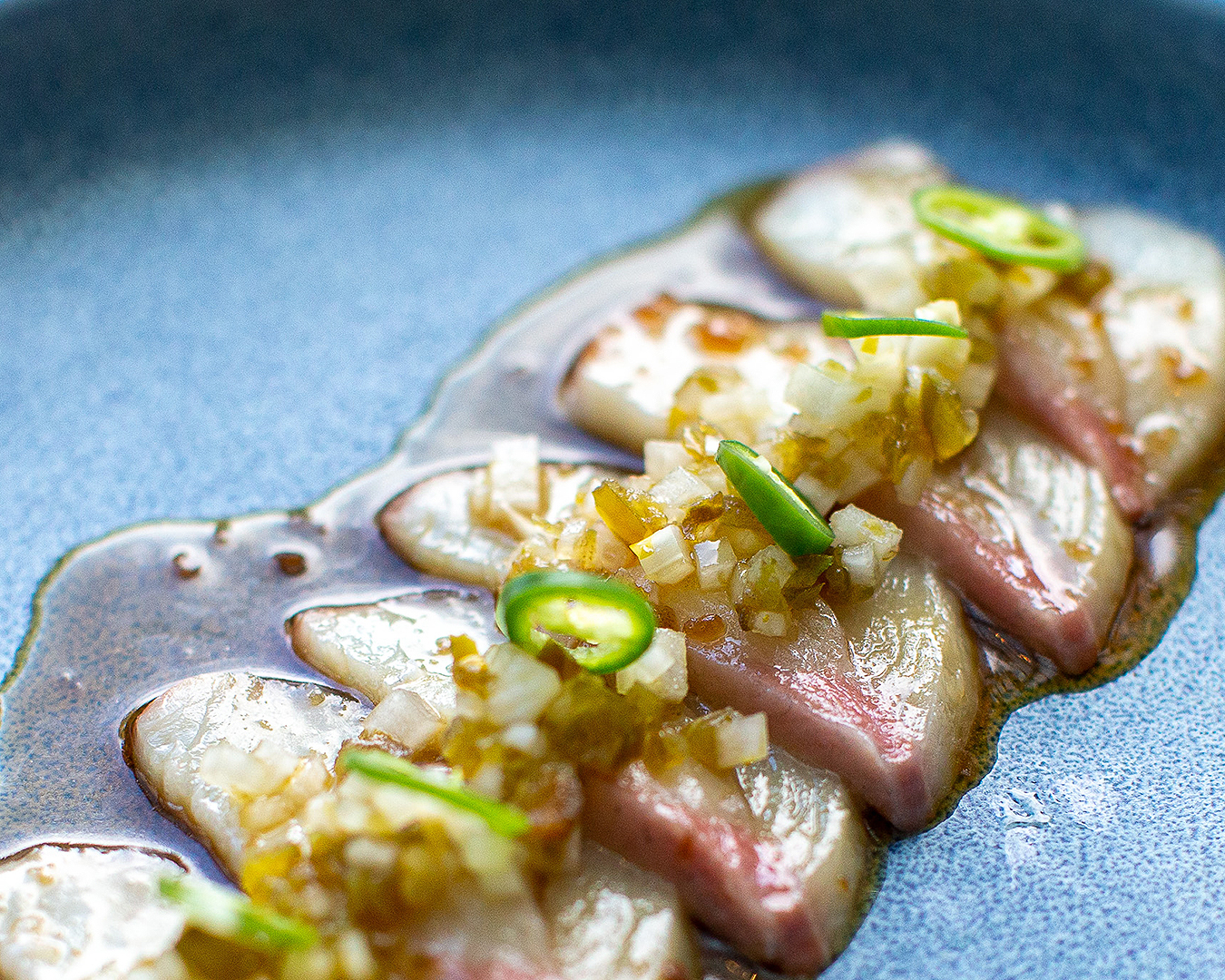 Designed for sharing, we suggest grabbing a few mates and a couple of plates and you're good to go. The kingfish ceviche served with pickled daikon, a soy sauce dressing and topped with jalapeño is the perfect wee dish to get you started, alongside the spicy tuna sushi rolls, served with aji verde, a spicy Peruvian green sauce that will awaken your tastebuds.
Now if raw fish and sushi aren't your thing, then perhaps the seared beef tostadas will entice you. The tasty little parcels are made up of tender beef, mushroom, pickled daikon and a truffled sesame dressing, which is to die for. A standout dish has to be the miso-glazed toothfish, the moreish bites are so tender that they just fall apart in your mouth, the sweet glaze is addictive, while the aji verde brings you back to your senses. This dish can only be found at the Mission Bay restaurant—but trust us, this dish alone is worth a trip to the beach.
There's also a range of dumplings and buns to choose from, we love the sound of black tiger prawn dumplings, served with aji verde, golden kumara crisps and almond powder. Delish! There's even a long brunch menu for you to lose yourself in, where the chefs send out a variety of dishes for you to try.
Now onto our fave course, dessert! If like us you have a rather sweet tooth, then opt for the matcha and coconut tres leches cake, a traditional South American cake that may appear dense on the outside, but is in fact light and fluffy on the inside, so you'll have no problem finishing every bite.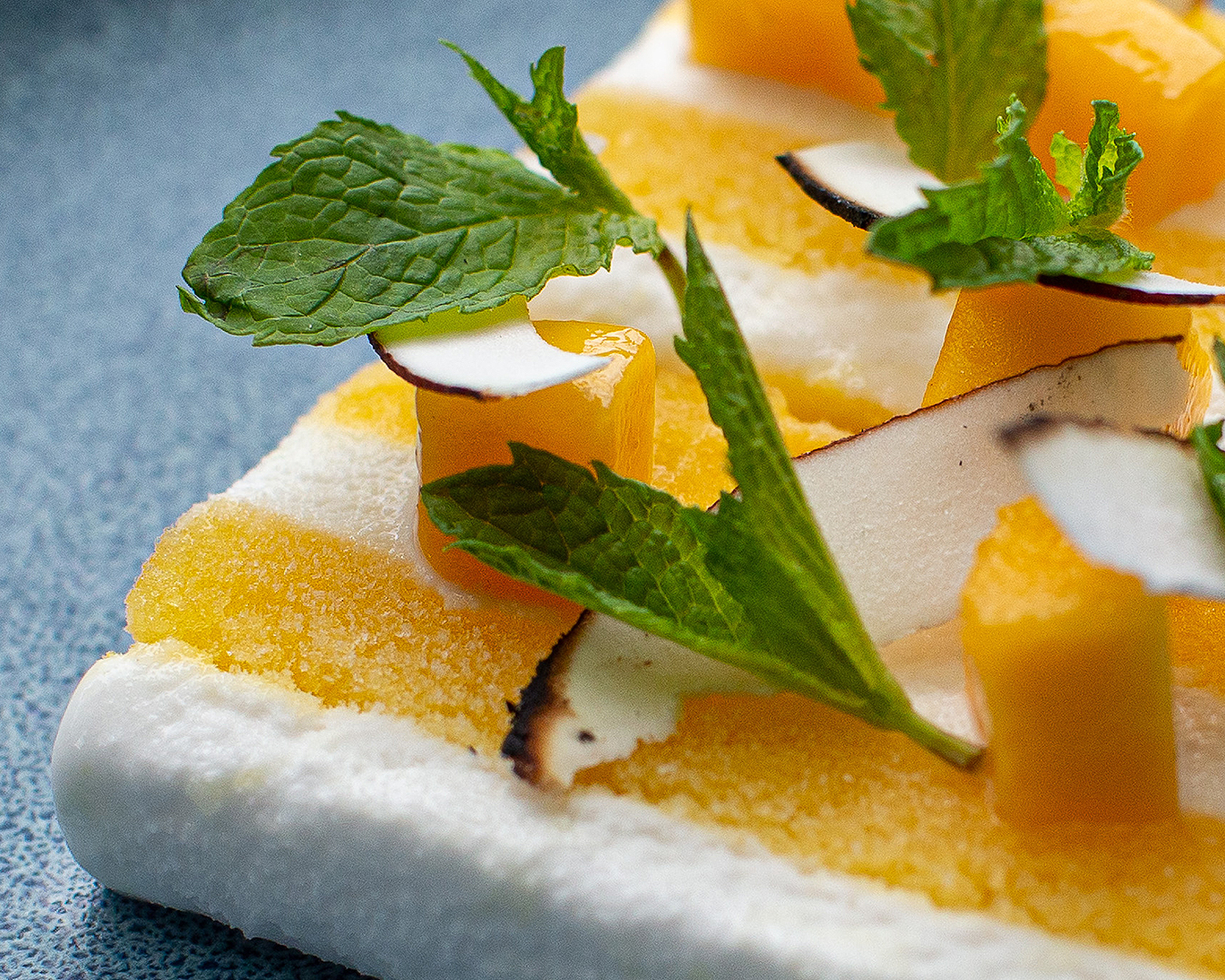 If you're after a real *taste buds tingling* type of dessert, then the roasted coconut and sorbet yuzu slice will do the trick. It's light, refreshing and screams summer. So, if you want to end your dining experience on a high, then we seriously suggest ordering one, two or even three of these bad boys.
Feeling enticed? Well, it's been a tough year, so we think it's only fair that you spoil yourself a little and show your tastebuds a real good time and Azabu in Mission Bay would be the perfect host for this self-love party.
For more images and information, including opening hours, click here.
Image credit: Wono Kim, Armelle Frimpong