For Auckland peeps, a love of cafes is part of our DNA. Life is infinitely better with bacon, smashed avo and three rounds of coffee—and there are plenty of Auckland cafes serving up just that. Narrowing down Auckland's best cafes is no easy feat, yet here they are for your brunching pleasure. We bring you—drumroll, please—the best cafes in Auckland.
Daily Bread
Point Chevalier
Daily Bread has taken baked goodies to a whole new level in Auckland. Situated in a historic art deco building in Point Chevalier, the space is as beautiful as the pastries they bake. The large windows will give you serious window-envy and who even knew that was possible? Windows aside, the pastries are made with love using the finest ingredients possible. Daily Bread sources all of their wheat and rye from growers in the Canterbury Plains, supporting farmers who use organic and spray-free techniques. This is used to handcraft all your bready favourites including croissants, baguettes, pretzels and sourdough doughnuts. Grab a pastry to go or dine in to experience the likes of fruit loaf topped with yoghurt and blueberry compote. Yes, please.
The Candy Shop
Newmarket
Contrary to what its name may suggest, The Candy Shop is not a lolly store, but an all-day eatery named for its encouragement of guilty pleasures. "What guilty pleasures?" you ask. We're talking eggs bene with maple-glazed bacon and polenta chips, scrambled eggs with truffle bechamel and "French ish toast" starring crumbed brioche, berry compote and poached fruit. In a nod to the owners' heritage, the menu is also laden with Korean influence with vegan bibimbap, prawn dumpling soup and epic KFC (aka Korean fried chicken). What's more, the cafe's baristas are total experts at brewing coffee. It's safe to say this Newmarket eatery is one to put on your agenda as your next brunch destination.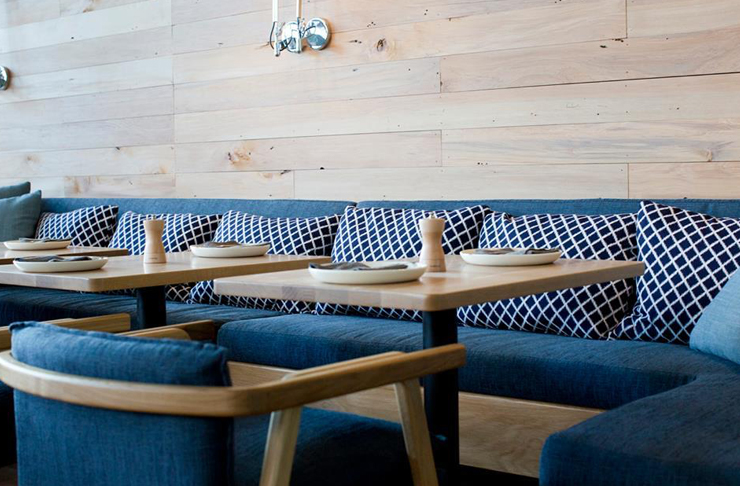 Odettes Eatery
City Works Depot
Leading the pack of Auckland's best cafes is Odettes Eatery. Located in City Works Depot, the inner-city cafe has an abundance of style thanks to two of the city's coolest creatives—furniture designer Simon James and architect Nat Cheshire. Think: wooden floors, soft furnishings and a colour scheme of dreamy blues. The food is as impressive as the fit-out with dishes almost (almost) too pretty to eat. The ever-changing menu is dictated by seasonal produce with influences from the Mediterranean and a blend of Levantine-slash-African spice. Cheese between savoury crepes with braised lamb, anchovy and yoghurt or a harissa omelette with oozing raclette cheese. Visit again in the evening from Tuesday to Saturday to experience their equally amazing dinner menu—complete with king prawns drenched in crayfish butter.
Bestie
K' Road
One of K' Road's finest, Bestie is situated in the gloriously sun-filled atrium overlooking Myers Park in St Kevin's Arcade. The staff are as cheerful as the cafe's bright yellow La Marzocco coffee machine and will welcome you with a smile and great chat. The menu features classic cheese toasties, comforting cinnamon muesli and flatbreads topped with spicy chorizo, labneh and chilli-fried egg. However, the real star of the show is the peanut butter doughnuts with pretzel crumb and jam dip. Yes, you read correctly—peanut butter doughnuts. It's no wonder Bestie is one of the best cafes in Auckland.
Billy Cafe
Newmarket
Kick-start your day with a wander around The Domain before refuelling at the park's neighbouring Billy Cafe. Serving American-inspired fare in epic style, the cafe somehow remains one of Auckland's best-kept secrets. You'll love it for its unpretentious vibes, glorious indoor-outdoor flow and insanely delicious menu. If you like your breakfast sweet, the coconut French toast has your name written all over it with its poached berries, rhubarb and mascarpone. More into savoury? The hash brown sandwich stacked high with a beef patty, fried egg, bacon, cheese, avo and hollandaise is unmissable (and not for the faint-hearted).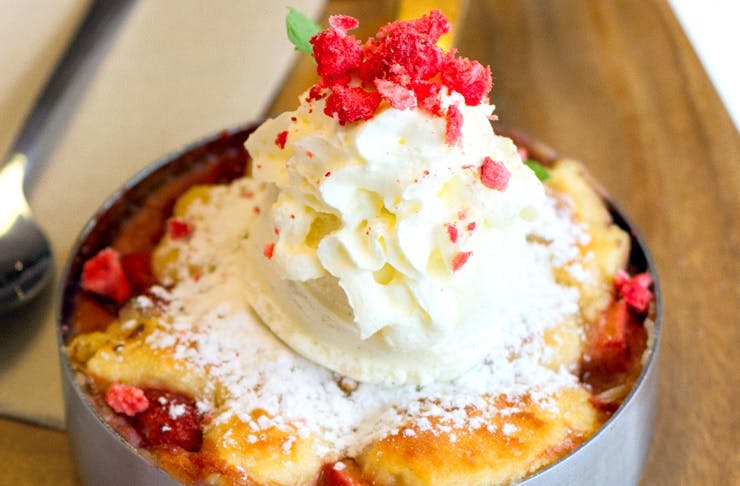 Flour Mill
Epsom
Auckland newcomer Flour Mill has already cemented a reputation as one of the best cafes in Auckland. Once upon a time an actual flour mill, the building has been transformed with a colour palette featuring pastel pink, light woods and exposed brick walls—swoon. The menu will have your tummy rumbling in anticipation as you choose between Gypsy toast (orange-soaked brioche topped with pistachios, pink grapefruit curd and vanilla mascarpone), skillet mac and cheese and a turkey baguette with brie and fig jam. Turn your brunch up a notch with the strawberry shortcake served piping hot in a skillet and topped with ice-cream, cream and rich berry sauce. Go hard or go home, we say.
Takapuna Beach Cafe
Takapuna
Embracing a philosophy of using fresh, locally sourced ingredients, Takapuna Beach Cafe's menu will have you coming back all year round. The light, bright and beautiful cafe is within an arms reach of the beach giving it relaxed, seaside vibes. Dine on the cafe's sunny patio and dig into mushroom gnocchi, scampi folded eggs or 'the grill' with all the trimmings (pulled pork shoulder, slab bacon, Agria rosti and poached eggs). Pair with a cold-pressed juice or treat yourself to a salted caramel hot chocolate. The cafe also has grab-and-go options available from The Store. The homemade gelato section is out of the world—especially the unmissable chocolate honeycomb.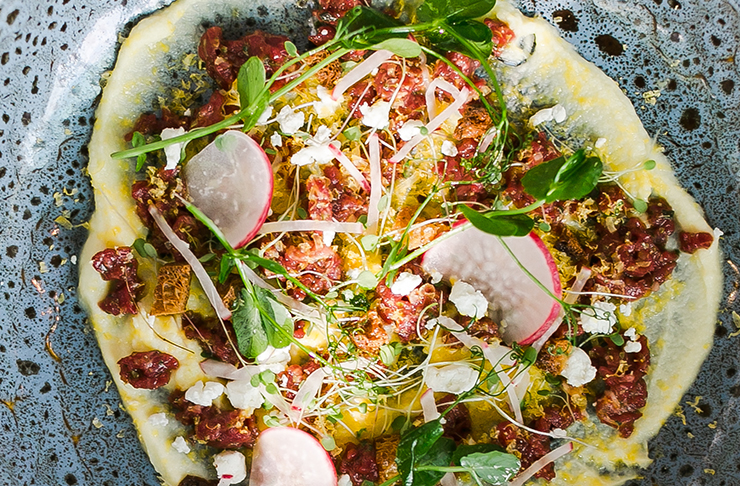 La Fourchette
St Heliers
La Fourchette—meaning "The Fork"—perfects modern French fare from its St Heliers venue. It's a three-in-one wonder as a cafe, restaurant and pâtisserie with relaxed Parisian vibes that magically transport you to Europe. You'll be tempted to dine from sunrise to sunset with a menu brimming with croque-monsieur, galette, crepes, pizza and—of course—escargot. Save room for a French pastry (it'd be rude not to) and visit again for a special high tea with Mum. For an inner-city pastry fix, you'll find the eatery's aptly named little sister, La Petite Fourchette nestled within Wynyard Central. This venue is smaller in size and serves as a pâtisserie-slash-boulangerie with flaky mille-feuille, rich tarts and crisp yet gooey macarons. There's no denying La Fourchette makes Auckland a better place.
Dizengoff
Ponsonby
An iconic Auckland cafe since 1994, Dizengoff is an eatery we'll never fall out of love with. No matter what time you swing past, the Ponsonby Road cafe is buzzing on the daily. Boasting a mantra of "you can't go wrong with a classic", Dizengoff keeps things simple but delicious. Ease into the day with toasted muesli topped with poached fruit or go for a pastrami omelette alongside sourdough toast. And for those people who can never choose between eggs or mushrooms, Dizengoff saves you from the conundrum with their ever-popular "half and half". The dish perfectly pairs buttery scrambled eggs with creamy balsamic mushrooms. Dizengoff, you'll forever be one of the best cafes in Auckland.
Homestead
Hillsborough
As a top contender for the most stunning venue in Auckland is Homestead. Sitting pretty in the historic Pah Homestead, the building is nothing short of grand. Grab a table on the sun-drenched verandah and sip your coffee while you take in views of the sweeping lawn and neighbouring Monte Cecilia Park. The menu is all about showcasing fresh, seasonal fare to create delicious—and not to mention artistic—dishes. Homestead are also masters at whipping up crumpets with your choice of sweet or savoury toppings. We're talking slow-cooked lamb with bacon and a perfectly poached egg or for a sweeter number, the banana, caramel and creme fraiche is a total winner.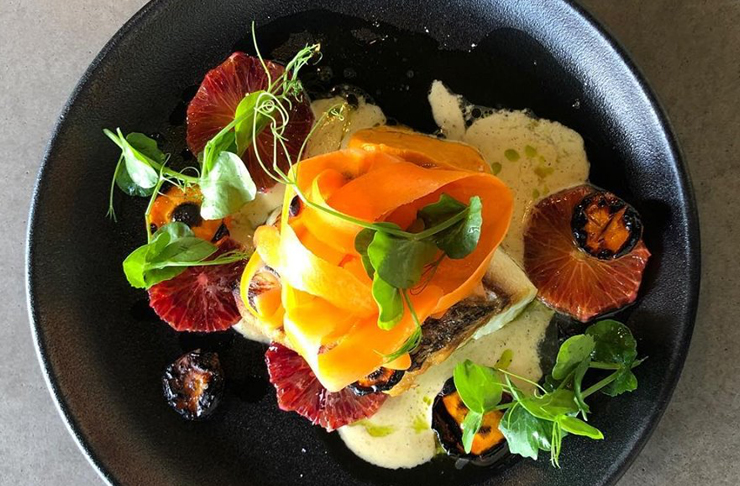 Williams Eatery
Wynyard Central
Sitting pretty in Wynyard Central, Williams Eatery features a modern industrial fit-out, cool vibes and an impressive menu. The team here go over and above to source high-quality, organic and free-range produce from local suppliers so you can be assured the dishes are top-notch. Choose between a breakfast bowl with house granola, seasonal sorbet and sour cherry foam or go for the epic beef short rib ragu with manchego and kumara sourdough. Williams Eatery is open until late on Thursday to Saturday with dinner dishes such as fried cauliflower, oxtail tagliatelle and a smoked fish flatbread with kiwifruit salsa. Better yet, the drinks menu features organic wine, craft beers and classic cocktails.
Orphan's Kitchen
Ponsonby
Nestled away in a narrow Victorian villa built in 1912, Orphan's Kitchen is a small, friendly cafe on Ponsonby Road. Simplicity, seasonality and sustainability are at the core of the cafe, creating beautiful dishes to savour. The menu changes with the seasons giving you an excuse to brunch on the regular. Luckily, their famous Southland cheese roll and ginormous crumpets drizzled with burnt butter and honey appear to be here to stay. Fun fact: the cafe has beehives on the roof to produce honey for dishes including said crumpets. Pair your brunch with an expertly brewed coffee or check out the impressive tea options including masala chai or even fresh kawakawa with citrus and ginger.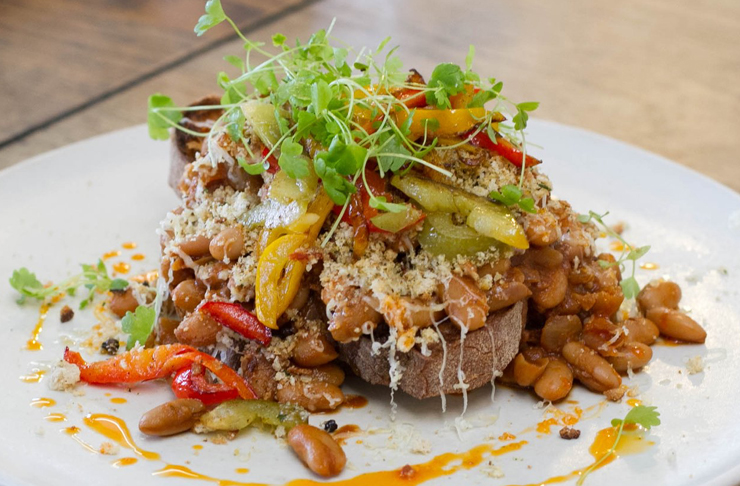 Postal Service (née Kokako Café)
Grey Lynn
Kokako introduced us to a better way of drinking coffee with their organic, Fairtrade-certified beans. Sip on a delicious—and ethical—brew at their Grey Lynn cafe suited in a former post office. The light, bright and beautiful space is decked out with checkered floors, white tiles and warm woods to create a relaxed and casual ambience. The vegetarian-friendly cafe keeps breakfast interesting with beetroot rice porridge, roasted butternut and spiced waffles with Earl Grey-poached quinoa. It's no wonder Kokako easily makes our list of one of the best cafes in Auckland.
St Heliers Bay Café & Bistro
St Heliers
A gorgeous eatery that always nabs a well-deserved spot on Auckland's best cafes lists. The constant busyness of St Heliers Bay Café & Bistro is confirmation it's one of the best places for breakfast, lunch or dinner… or all three. The ever-changing menu is guided by seasonal produce but expect to find a breakfast consisting of Valrhona chocolate crepes with burnt orange and mint or smoked ham with quail eggs, courgette and shallot. Return again for dinner and you'll discover beer-battered fish and chips, duck ravioli and Wagyu beef alongside chimichurri and capsicum. Time your visit for a Monday or Tuesday evening and they offer BYO wine no corkage.
Need something to do after enjoying a hearty meal? Here are the best free things to do in Auckland.
Image credit: Jaiden Bhaga at Billy Cafe, Odettes Eatery, Flour Mill, La Fourchette, Williams Eatery, Kokako