Well, it turns out gin isn't the only thing we've all been frothing over this year—the stellar list of bars that have swung open their doors across Australia and New Zealand this year includes tequila hideouts, sake spots, sustainable breweries and even urban wineries. Plus a few gin distilleries of course.
If you'll only accept the best of the best though, we've put together the ultimate must-sip list. Here are our top new bar openings for 2019.
Sydney
Maybe Sammy
The Rocks
Located in a charming spot in The Rocks, Maybe Sammy may have only opened this year, but it's already made it onto the prestigious World's 50 Best Bars list, the only Australian bar to do so. With Palm Springs cross Hollywood Regency vibes, seating is split between pink velvet banquets and leather-clad stools, and you'll find their signature cocktails are equally left of centre (in the best way possible). As well as creative sips, Maybe Sammy's menu is lined with small snacks like olives, oysters, charcuterie and cheese boards. All delicious options when you need to soak up a tipple.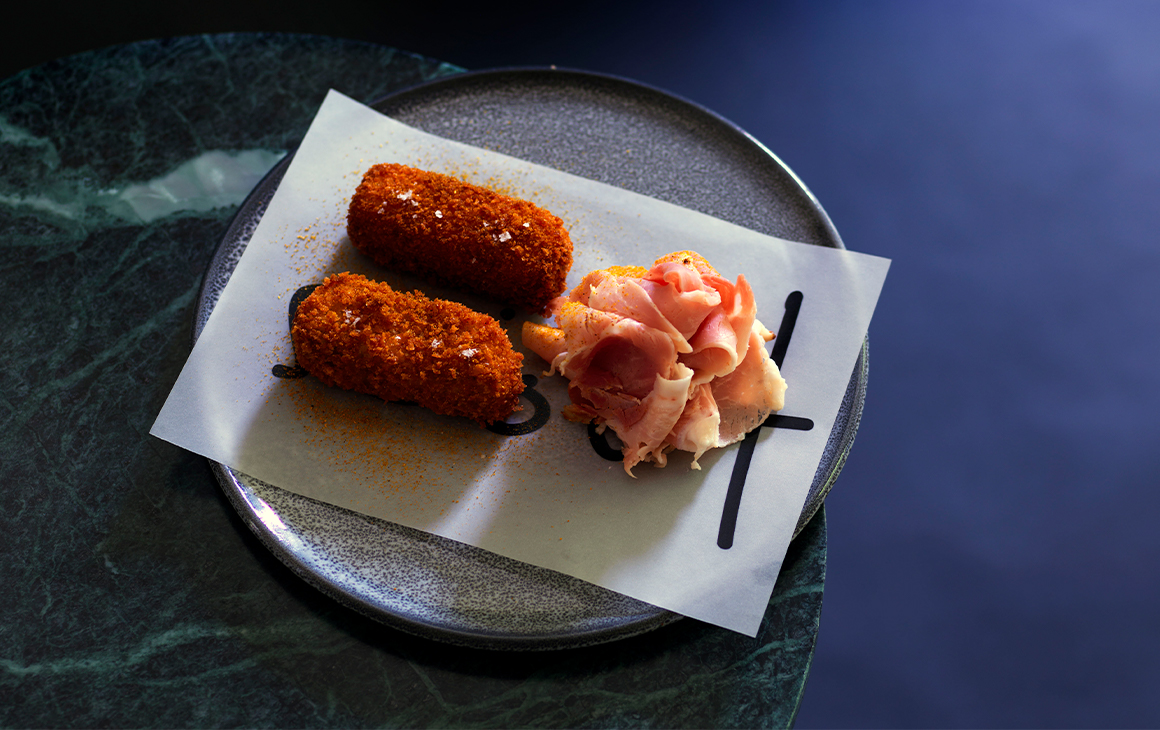 Scout Sydney
Surry Hills
Scout Sydney is a cocktail experience like no other. Led by European Mixologist of the Year himself Mr Matt Whiley, each drink is treated as a delicate work of art that is designed to transport your senses around his overarching modus operandi: 'live off the land.' Housed in a hidden room above The Dolphin Hotel (kind of like a very cool, stylish attic), the menu at Scout Sydney includes 10 original cocktails made from only native and local ingredients, and a trio of Whiley's special ferments too (banana wine, for example).
Cantina OK!
Sydney CBD
Set up in an authentic and spirited garage space that's been painted shades of lemonade pink, mauve, gold and emerald, Cantina OK! is a pint-sized tribute to one of the world's last ancient spirits and tequila's smokier sibling: mezcal. If you're unsure about mezcal and generally not a fan of shooting Jose Cuervo, never fear—you can expect to learn a lot when you head into Cantina OK!. Owner, Alex "Happy" Gilmore is undertaking a Master's in the spirit, and the bar is as much about enjoying a drink as it is about appreciating Mexico's mind-blowing diversity in culture, topography, cuisine, weather, flora and fauna.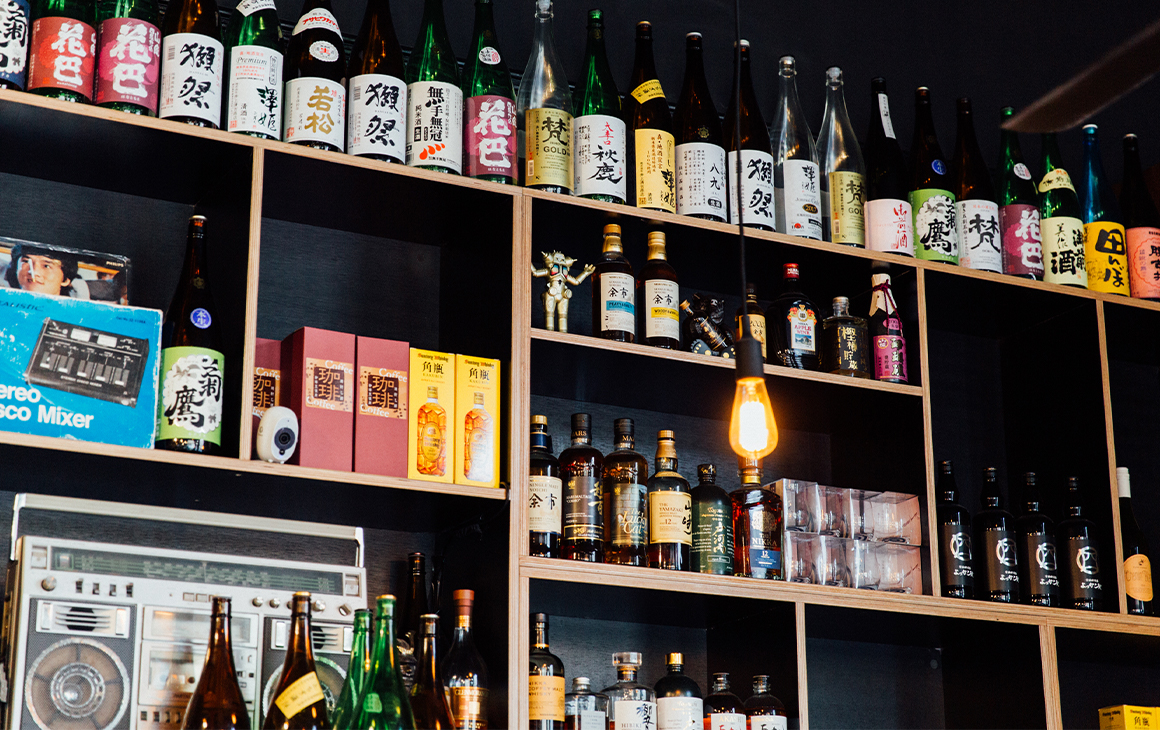 Melbourne
Tamura Sake Bar
Fitzroy
Japanese heritage meets Melbourne eclectic dining influences at Tamura Sake Bar. Combining delicious, traditional Japanese meals mixed with house-made alcoholic drinks and groovy tunes, their intoxicating atmosphere will capture your attention from the second you walk through the door and make you question if you ever want to eat anywhere else ever again. And although Tamura is classified as a Sake bar (we can confirm the Sake is delicious and ever so smooth), the drinks menu also pays homage to Japanese craft beer. Owner Fumi even handcrafts his own rice XPA served on tap daily.
Byrdi
Melbourne CBD
Byrdi is serving up cocktails like you've never experienced before—cocktails that are seasonal and alive. As the seasons change, so will the Byrdi menu, meaning that their cocktail and food menu is always developing and always delicious. Throughout the year there'll be four key menu changes, as well as smaller alterations in between as well. The boozy, low-key hotspot was founded by bar operators, restaurant innovators and drink creators, Luke Whearty and Aki Nishikura. Together they've got their sights set on infiltrating our city's bar scene with their eccentric concoctions. The unique space certainly looks like a cocktail bar, while also having the character of a café, as well as a restaurant—all at the same time.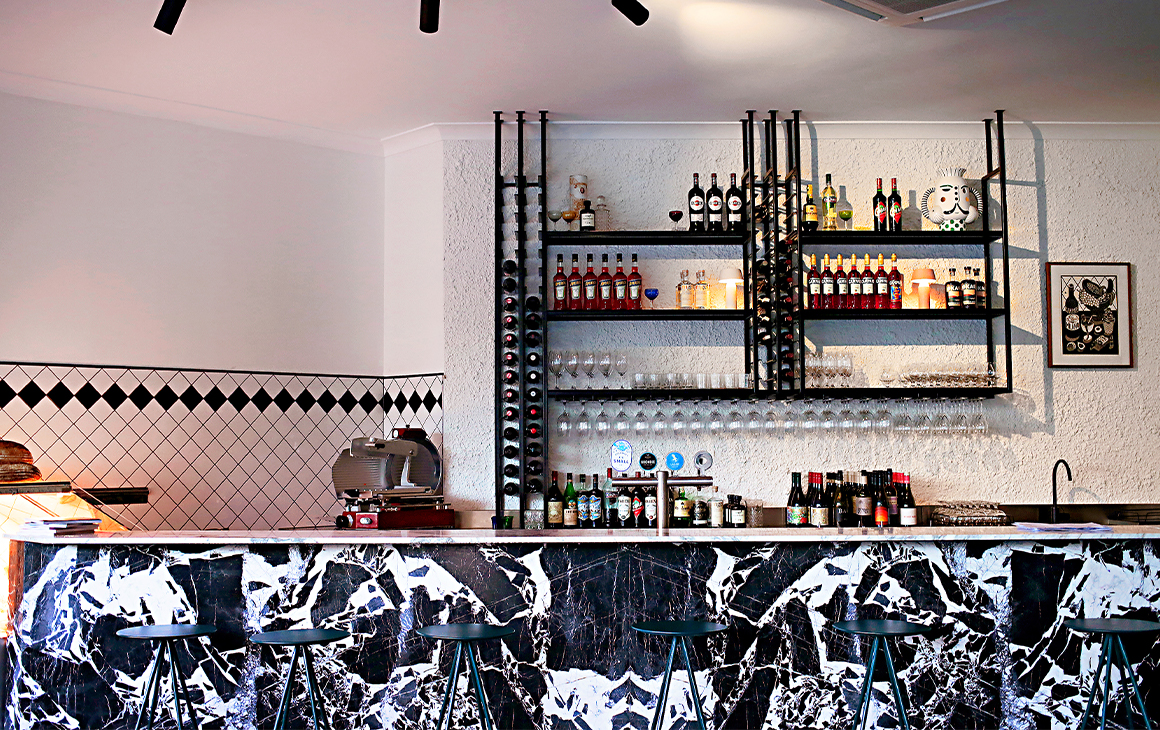 Perth
Mummucc
Wembley
Mummucc (pronounced 'ma mooch') is Perth's latest very stylish and buzzy Italian wine bar that is cosy, friendly, buzzy and offers a delicious Italian menu bursting with flavour. The elegant bar's uncomplicated menu is filled with options from pasta to burrata to king prawns, but it's the thoughtfully curated Australian-Italian wine list (with glasses of wine starting at $7) that's really the star of the show. Finish your meal off with a cannoli or two and you may just find that you've had yourself the perfect night.
King Somm
Bayswater
Located on a leafy street in Bayswater, King Somm is home to boutique wines, craft beer and spirits that you're able to both enjoy at the bar or purchase and take home with you. A billiards saloon in a past life, the heritage-listed spot has had a schmick fit out, and is now filled to the brim with over 300 wine labels, eight craft beers and a concise cocktail list. If boozy beverages are really your thing, the space will also soon be hosting regular wine education and meet the maker events.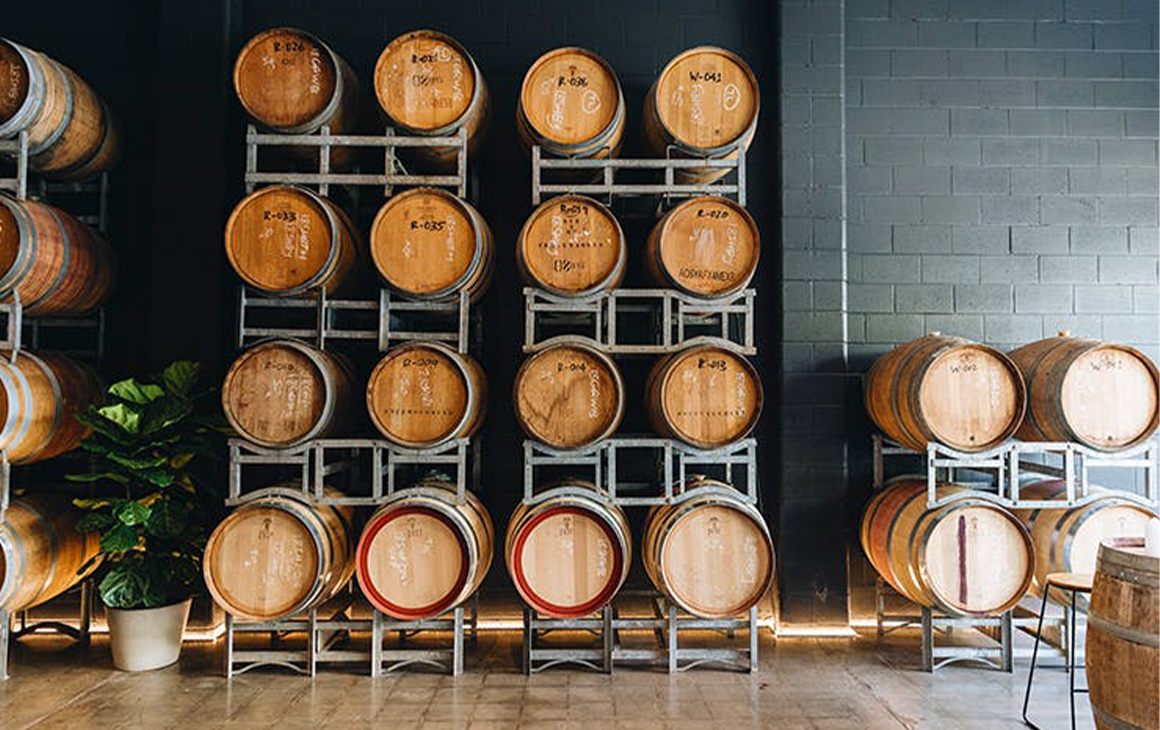 Brisbane
City Winery
Fortitude Valley
The last working winery in Brisbane city closed nearly 160 years ago—until City Winery hit Brisbane. Once home to Fortitude Valley's stalwart coffee house, Campos, this prime piece of real estate has been lovingly restored and has evolved into an elegant urban wine bar and cellar door. Featuring an elegant, double height ceiling wine bar that houses dozens of barrels of Gerler wine, a 70-seat restaurant, private dining in the venue's cellar room and a festoon-draped front patio dotted with lush greenery, City Winery spills out onto the street in a European-style fashion that no other venue has quite achieved in the area.
Death and Taxes
Brisbane CBD
A sleek and sophisticated watering hole hidden away down Brisbane City's Burnett Lane, Death & Taxes will whisk you away from the buzzing CBD outside and into its moody, leather booth-lined interior. One from the connoisseurs behind Brisbane institutes like Cobbler, Savile Row, and Finney Isles, Death and Taxes is the place to go for absolute mastery of cocktail mixing. Theirs is a laser focus on quality drinks, and you expect something in the vicinity of 30 cocktails and around 40 wines on offer, with absolutely no connection to wills and estates.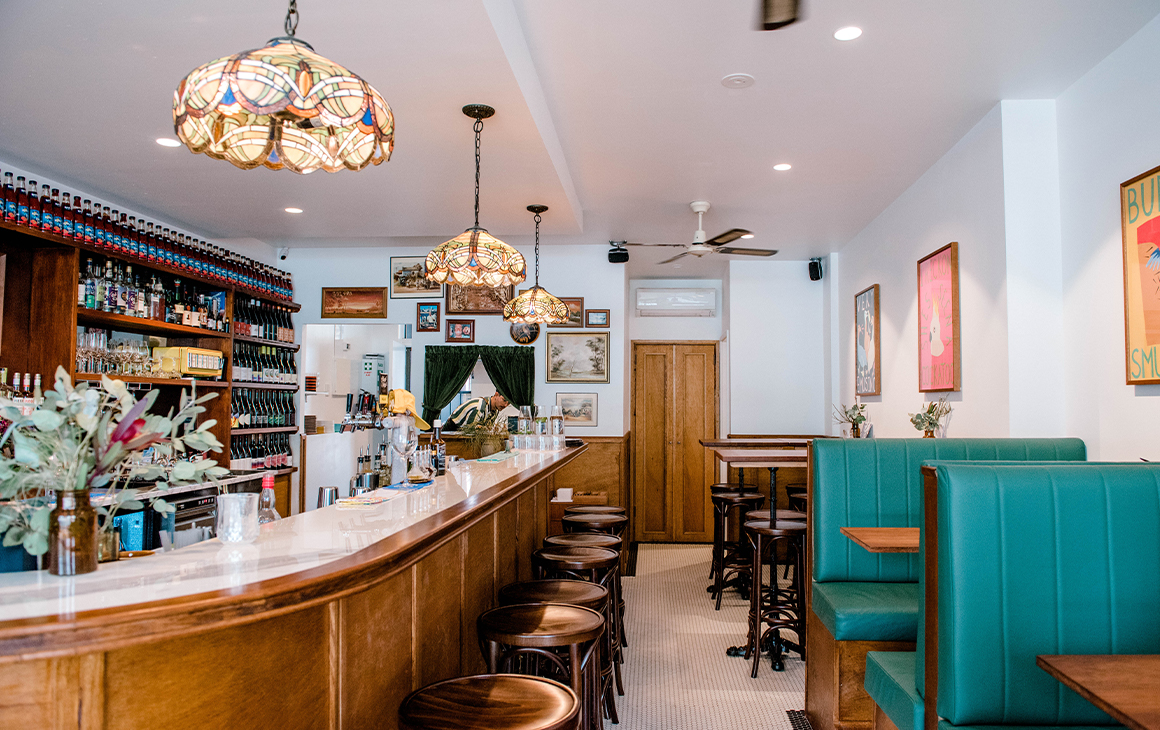 Gold Coast
Rosella's
Burleigh
Rosella's is the Gold Coast's new quirky Aussie bar that pays homage to all things Australiana. The décor is more tongue-in-cheek than kitsch so don't expect posters of Crocodile Dundee, but rather thoughtful art deco prints of Aussie animals, clusters of native flora, moss green leather booths and a long warm timber bar that's just begging you to pull up a stool, order a cold one and have a long yarn with the Rosella's crew. Foodwise, think massive nostalgia with a modern twist—Vegemite, cheddar and wattle seed butter jaffles, anyone? There's also excellent Aussie-inspired cocktails, local beers and a long list of natural Australian wines too, so you'll never go thirsty here.
Husk Distillery
Northern Rivers
Husk Distillers, a humble Northern Rivers NSW family-owned and operated business exploded in popularity thanks to their iconic Ink Gin brand. Now, they're Australia's first paddock to bottle Agricole rum distillery. You can experience the green wonderland for yourself, with the property boasting 60 stunning acres including the distillery, café, cocktail bar, sugarcane and 12 acres of uncleared remnant rainforest. There are also distillery tours running from Wednesday to Sunday, hint hint.
Hyde Paradiso
Surfers Paradise
If you're after a European summer escape but can't afford the airfare, then Hyde Paradiso is the place for you. Setting up shop at Peppers Soul in Surfers Paradise, you can enjoy an endless summer thanks to its stunning 180-degree beach views and LA-inspired interior. Food-wise, there's a fresh, seasonal, share-style menu with dishes reflecting the bold flavours of Greek, Turkish, Italian and Moroccan cuisines, but if it's a solid thirst you've got, these guys know how to make an excellent tipple. The 12-metre-long pink terrazzo bar specialises in shared cocktails, which basically means they're absolutely huge, as well as sgroppinos, an adult slushie that originates from Italy.
Sunshine Coast
Terella Brewing
North Arm
Sprouting in the rural landscape of North Arm, Terella Brewing is the one-of-a-kind sustainable farm-style brewery you need to visit. Using high-tech innovation to create some of the best craft beer you'll ever taste, the brewery is integrated with a vertical farm system to create a seriously impressive sustainability cycle that needs far more than one paragraph to explain. Most importantly though, hit the on site bar and you'll find 15 taps pouring a rotating range of Terella Brewing's beers, including a crisp lager, signature mango XPA, honey nut brown ale and a unique blackberry wheat beer.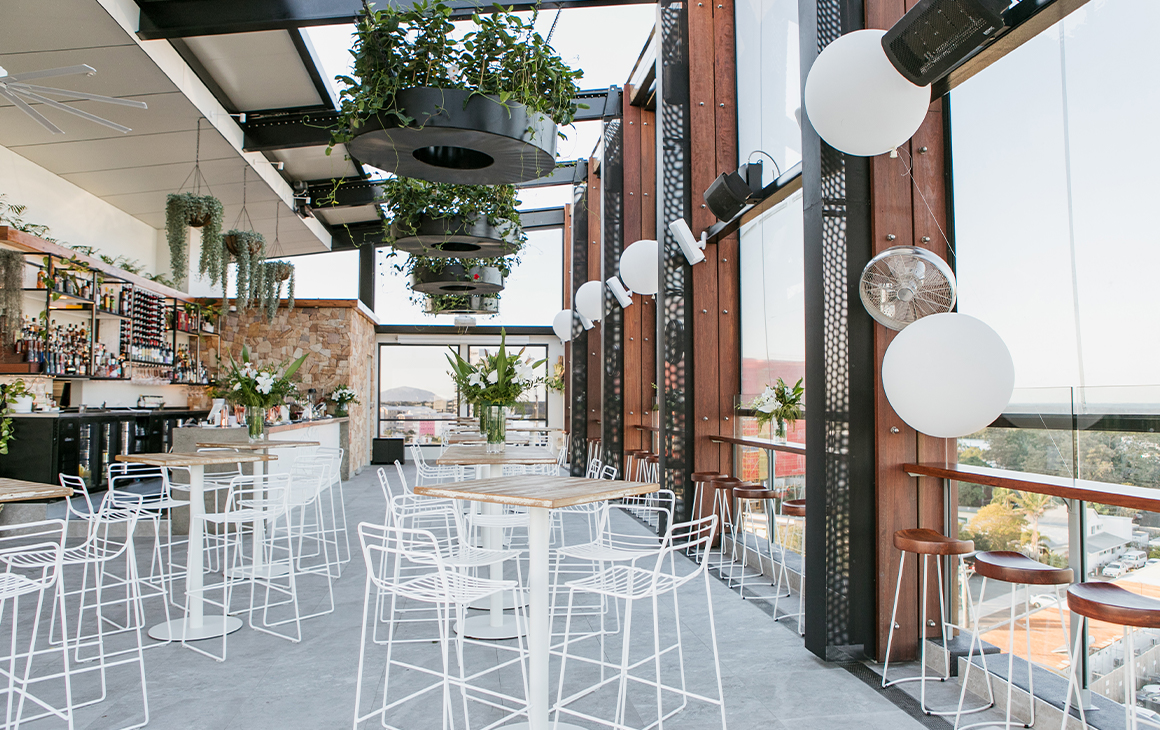 The Rooftop Bar
Maroochydore
The first open-air bar on the Sunshine Coast, The Rooftop Bar & Garden offers up incredible views to both the beach and bush, a stunning fit out with a retractable roof, cocktails that'll have you ordering another on first sip, and a global menu that is packed with fresh flavours. The polished concrete bar is well-stocked with an extensive list of wines and spirits, as well as a great selection of local beers on tap. To experience the full Rooftop Bar family though, don't go past the Diablo ginger beer, the Eros vodka or any cocktail featuring the house lychee liquor—they're all made on the Sunshine Coast for your drinking pleasure.
Auckland
The Churchill
Auckland CBD
Found atop the Four Points by Sheraton hotel, The Churchill is Auckland's new inner-city gem that oozes elegance. With over 170 of the world's best gins behind the bar and more on the way, The Churchill is the place to get on board the botanical spirit train, and you can choose your own gin, mixer and botanical for a personalised G&T. The food menu is not to be looked over either, with plenty of plates designed to share that showcase the many flavours of the world.
Prefer to stay in? Here's the best podcasts of 2019 to plug in to.
Image credits: Supplied, Annika Kafcaloudis, Elle Borgward, Grace Elizabeth Images, Kaitlin Maree Photography, Lumea Photo