Today celebrates International Women's Day and, now more than ever, it's important to wear our hearts and power (literally) on our chests.
Here at Urban List, we are very excited about this day and went in search of t-shirts that say it best.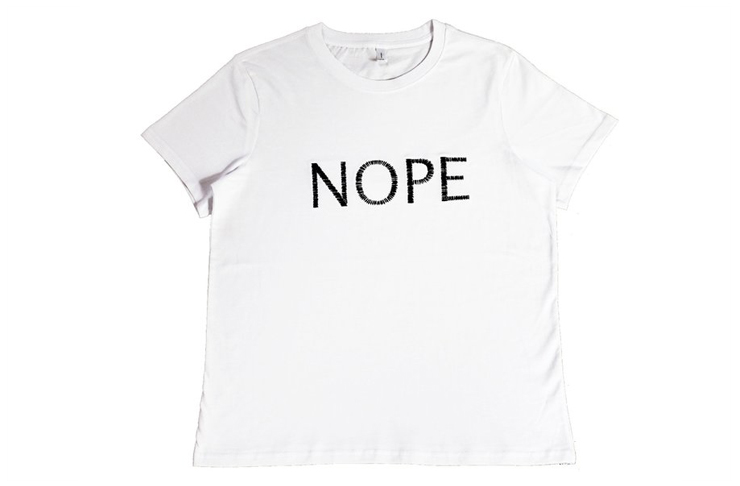 The Nope Tee
Naturally, the best place to start our list of t-shirts is with New Zealand's own Nope Sisters. The pair's NOPE tee is a part of the #icantkeepquiet global movement of silence breakers who speak up about sexual assault and abuse. Sexual consent is vital and NOPE means NO. See our interview with the Nope Sisters here.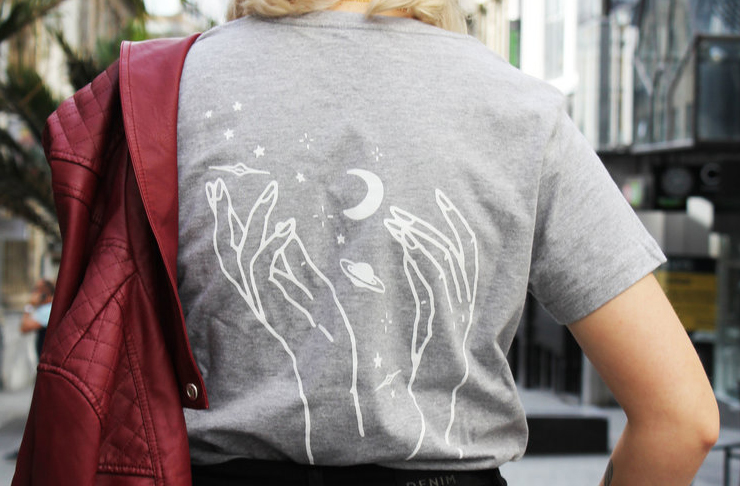 The Lucky Girl Tee
Another Kiwi brand doing it right is Lucky Girl. Here, mystery t-shirts are released bi-monthly and sent out. The idea is for every girl who is constantly told how 'lucky' she is for her job, body or lifestyle, they know you busted ass to get there and this is the reward. And, even better, $5 of every purchase goes to the New Zealand Women's Refuge.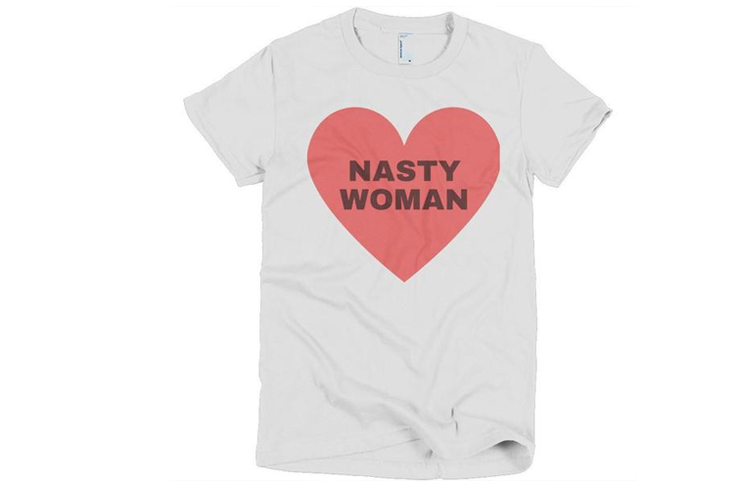 The Nasty Woman Tee
Trump made the unlikely feminist rallying cry, the nasty woman, and founder and CEO of Shrill Society, Amanda Brinkman took up the challenge. The design of the 'nasty woman' t-shirt, is now synonymous with women's marches around the world.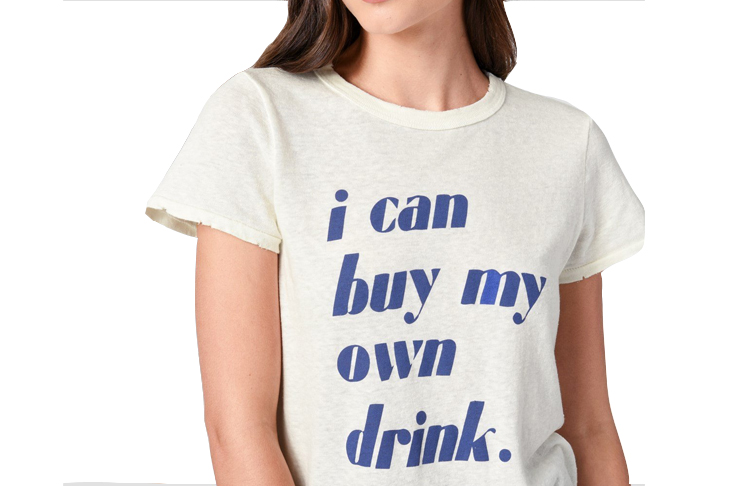 The I Can Buy My Own Drink Tee
Don't just say it—show it. The 'i can buy my own drink' t-shirt from Junk Food Clothing celebrates the woman who buys her own drink and enjoys a great night out with friends.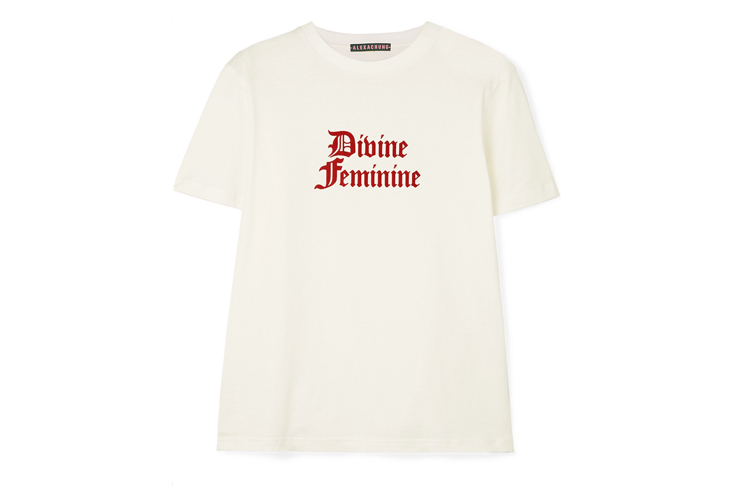 The Divine Female Tee
ALEXACHUNG's t-shirt for Net-A-Porter is another option for International Women's Day. The words 'Divine Feminine' is printed on the shirt in red velvet and represents the connection to the part of your consciousness responsible for nurture, empathy and intuition.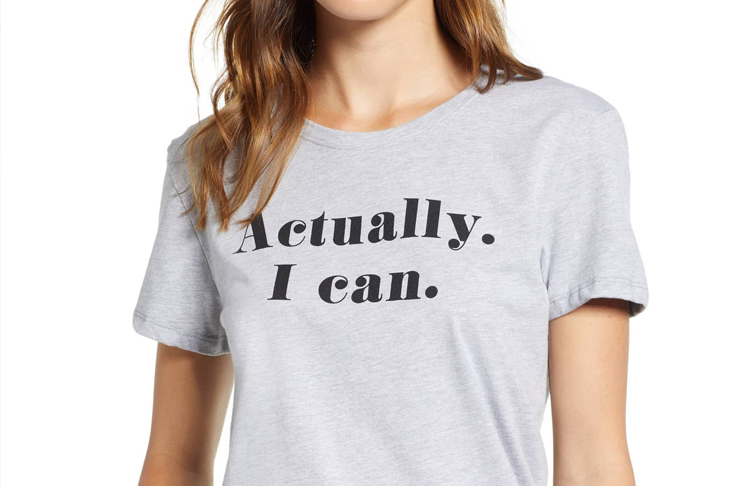 The Actually, I Can. Tee
Looking for a new life mantra? The Actually, I can. T-shirt available from Nordstrom is a must. Tackle whatever life has ahead with the right attitude.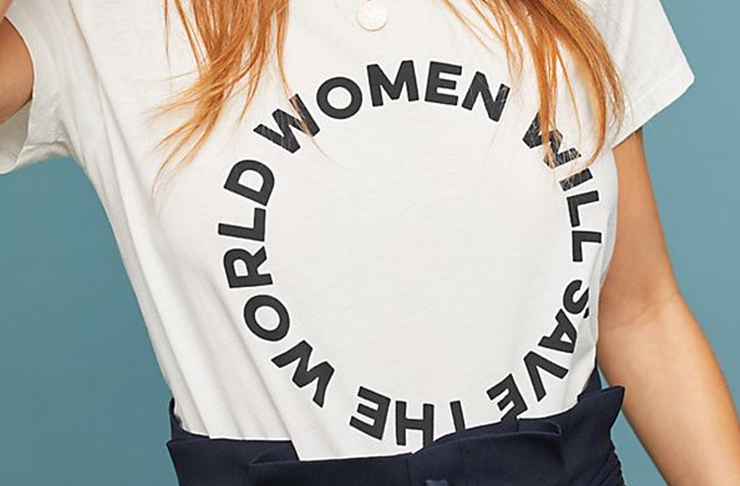 The Women Will Save The World Tee
Yep, it's entirely possible that women will save the world, so why not wear it loud and proud with this t-shirt from Anthropologie?

364 Days Tee
It's great to celebrate International Women's Day but lululemon is highlighting the fact that there are 364 other days of the year where work needs to be done to bridge the inequality gap. The printed Love Tee has the messaging day after day, the other 364 days and is available here.
Looking for more ways to celebrate International Women's Day? Here are our suggestions.
Image Credit: Nope