There's a reason you still have that dog-eared teddy bear hiding in your wardrobe, and your mum still has that gross old lock of your hair squirreled away somewhere secret: It's called nostalgia.
This warm and glowy feeling, capable of making even the toughest of cookies misty-eyed, is a powerful motivator. It's even strong enough to make us WANT to exercise. Say, whaaat?
Yep, that's right. Nostalgia and exercise have teamed up to bring you the best, most fun workouts this side of being a kid, and Auckland's gyms are on board. So in honour of all of the inner-five-year-olds out there, we've rounded up the best places in Auckland to get your nostalgic workout on.
Trampoline
Remember those spring-filled death traps we used to bounce on as kids? Well, they've had an upgrade in the last 15 years, and now it's a fitness thing, too. Because bouncing on a tramp is no longer the sole domain of children, and it's a darn good workout, there are special trampoline playgrounds springing up (pun alert) all over the place. Check out Grey Lynn's Uptown Bounce and Jump in Avondale, North Shore and Takanini for open sessions, boot camps and skill improver classes.
Hula Hoop
Straight from the playground to multiple locations across Auckland and the rest of the country, it's hard to believe that this is actually a type of exercise. Okay, so there are weights in these hoops, which certainly ups the challenge level, but it's still a workout. Hooping targets all the core muscles, and will get your heart pumping before you even realise you've broken a sweat. Get your hoop on at a Powerhoop class, which, they say, could see you work off 420 calories!
Ice Skating
Ice skating parties were all the rage back in the '90s and are still going strong today. Watch Blades of Glory and then head to the rink, just leave your ego at the door because - spoiler alert - it's not as easy as it looks!
Aerial Ribbons
Most aerial acrobats we've ever seen have rippling abs and uber toned arms, and you'll understand why when you try an aerial ribbons (a.k.a. aerial tissu) class. It's pretty challenging to start with, but well worth it because it works out your core, increases strength and flexibility, and even has a cardio element. Aracnation, The Dust Palace and Flow Academy all run classes in some form of aerial exercise, for every skill level.
Roller Skating & Blading
It doesn't get more nostalgic than Skateland… Backstreet Boys booming through the speakers and coloured lights making you feel like a total baws even if you couldn't control your skates long enough to make it under the limbo stick. Head to Skateland in Mt Wellington or Hey! Macarena on the North Shore to hire some skates and get groovin', or if you want to take your skating to the next level, roller derby could be your new thing.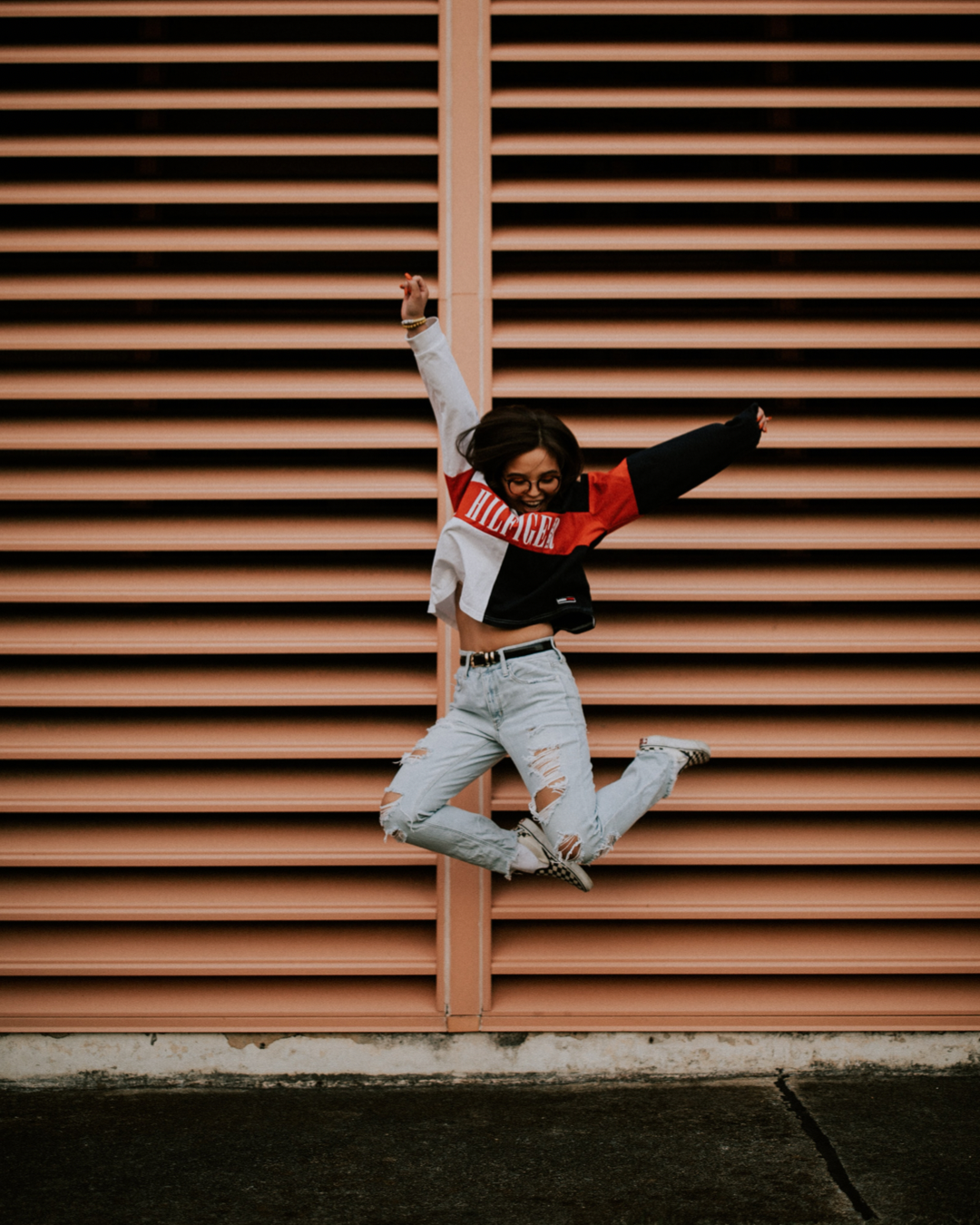 Circus Classes
If five-year-old you stared in awe at Cirque du Soleil performers, this could be a bit of you. Training in lyra (a steel hoop hung from the ceiling), contortion, handstands and more is offered in several location around Auckland. Check out Flip N Fly, The Dust Palace and Flow Academy for deets.
Treadmills
Remember rummaging around in your mum's stuff and coming across her Jane Fonda fitness VHS, or maybe even the iconic black and red treadmill itself? Orangetheory Fitness is making treads cool again with their dynamic group fitness classes. Earn 'splat' points as you boost your heart rate with treads, rowers and free weights with loads of encouragement from their friendly coaches and a kickass soundtrack.
Barre
Blast back to dance classes when you're a kid where the barre was supreme. This style of workout has been making a steady comeback over the last five years or so and it might just be us but we think it's got tougher. No ballet shoes required, thank heavens! There are a bunch of barre classes around but we especially love SALA, Shine Pilates, Auckland Academy of Adult Ballet and Movement Yoga Studio.
Dancing in the Dark
All dancing is beautiful - we don't care what anyone says. But if you feel like your dance moves have accumulated twenty years or so of cobwebs, you might like to dip into No Lights No Lycra, a weekly dance party in the dark.
Rock Climbing
Another '90s party staple was rock climbing and, like ice-skating, it's still a popular pick. There's a range of places to choose from in Auckland and if stepping into the shoes of your fearless five-year-old self is a bit much for adult you who has learned the power of gravity, Got To Get Out Climbers is a fun social group that can support you to conquer those fears.
Honourable Mention: Channeling Your Inner Popstar
Okay so it's not in Auckland but we wish it was! Shut Up And Dance is all about embracing cheesy dance moves and pop hits from the '80s and '90s. The community dance classes have been running in Wellington for four years now and we're crossing our fingers they decide to pop up to Auckland sometime soon.
All that nostalgia might just get you in the mood to party, here's the best spots for live music in Auckland so you can dance the night away.
Image credit: Shut Up And Dance, Hannah Busing
Want more of the best of Auckland?
Sign up below to have the best delivered to your inbox every week