With constant noise and distraction creeping into our daily lives, disconnecting is a pretty big ask. For those who can't bear the thought of a full-on digital detox, float therapy is another option to carve out space to think without external distractions. It involves floating in 500 KGs of epsom salts and thirty centimetres of water (heated precisely to our external body temperature). The benefits of float therapy include reduced stress and anxiety, improved memory and creativity and muscle repair after intense exercise. Sounds amazing, right?
If you're looking to 60 minutes of undisturbed sensory deprivation, read on. We've done the research and these are all the best places to float in New Zealand. You can find the best float tanks in Auckland here.
Serenity Float Clinic
Hamilton
Located just a two-minute walk from the Hamilton Gardens, ideal for post-float walks, Serenity Float has set out to create the optimal environment for float therapy. They've designed their clinic to the highest standard with soundproofing, air and temperature quality and light options (from zero light to light colour therapy, depending on your preferences). In addition to double float rooms, Serenity is also home to the Tranquility Pod, which has been dubbed "the most beautiful float pod in the world" and features colour therapy, a UV filter, door settings, silent heating panels and heating that's digitally thermostatically controlled to skin temperature. Their post float lounge is an ideal space to journal or enjoy some locally brewed kombucha or coconut water.
Lifestyle Physio
Hamilton
Lifestyle Physio is all about making a difference in people's lives through physiotherapy, acupuncture, Chinese medicine and float therapy. They offer a holistic approach and a range of options for treating pain and addressing underlying issues. They also focus on injury prevention, so you can continue to get back to your daily life feeling stronger and more balanced. They suggest trying at least two float sessions to really get into it and offer an awesome introductory package that gives you three floats for $175.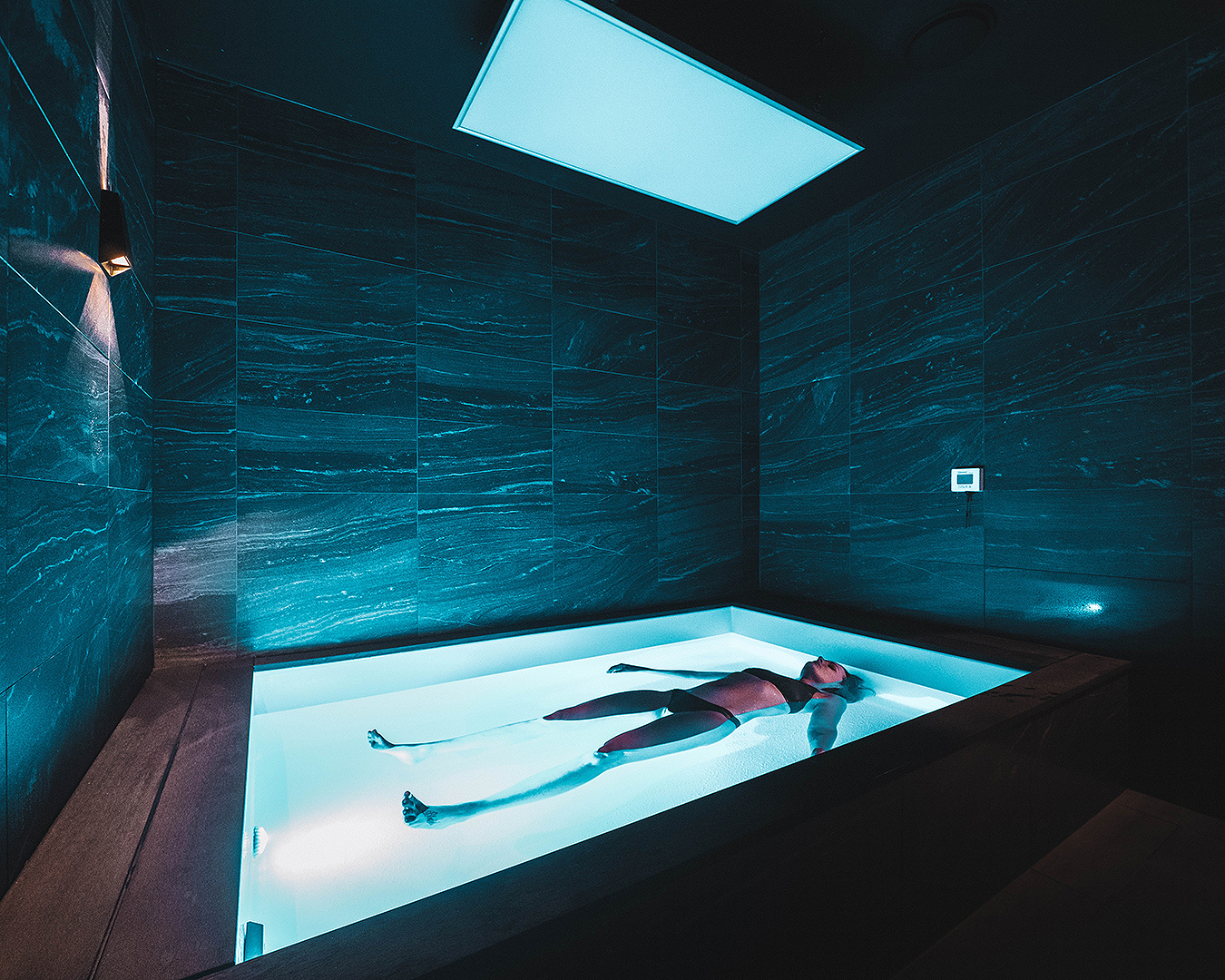 City Cave Queenstown
Queenstown
After taking Australia by storm, wellness centre City Cave have just opened a brand new outpost in Queenstown. Rather than using tanks, City Cave's float therapy features luxurious private float rooms complete with their own shower and open pools, which are designed in house and made locally in Australia. In addition to this they also have massage rooms and private saunas so that you're guaranteed to walk out feeling rejuvenated.
Zen Float Spa
Mount Maunganui
Relieve stress, heal your body, and gain clarity at Zen Float Spa in Mount Maunganui. The team will guide you through floatation, allowing you to free your mind from distractions and help you be better at everything you do. At Zen, you can also become a member from $55 a month and enjoy floats at a reduced rate.
The Floatation Sanctuary
New Plymouth
Floatation Sanctuary is the place to try floatation therapy in New Plymouth. Get settled into your private room before gentle music eases you into your float and allows you to acclimatise to the environment. Their spacious tanks feel expansive, like you're floating weightless in space.
Float Well
Wellington
Float Well want to share the benefits of floating with as many people as possible, so they've introduced a Karma-3 Float Pack. Those who purchase the pack will receive float discounts and the team will donate a float towards their Karma Float Bank. It's a bank of floats to distribute to people in most need of floating but who struggle to afford it. Each month, they nominate an in-need group and donate the floats to an organisation that supports these deserving folk. How rad is that?
Uplift Float Centre
Nelson
Proudly owned and operated by a float enthusiast, Uplift Float Centre came about as soon as Reuben experienced float therapy for the first time. Wanting to share this incredible experience with the good people of Nelson, Uplift Float Centre was born and strives to give locals the same opportunity to improve themselves both mentally and physically. In addition to one-off floats, they also offer a monthly membership at $20, which means $69 floats. Winning.
Cloud 9 Float Club
Christchurch
As the Cloud 9 team will explain, everyone's floating experience is completely different and you'll get exactly what you need out of a float. "Some people immediately fall asleep because that's what their body requires while others' minds will run wild." To ease you into the float, you'll hear ten minutes of light music before 45-minutes of silence and five minutes easing you back at the end of your float. After 60-minutes of me time, Cloud 9 has plenty of all-natural bath products to help you wash away the salt and carry on with your day.
Salt Float Spa
Queenstown
Get salty at Salt Float Spa, Queenstown's most stylish place to go for a float. The modern and ultra relaxing spa has six treatment rooms, two are dedicated to massage therapy and four dreampods for floating. Before beginning your float, head to their change rooms, which come complete with robes (bonus) or chill out in their relaxation room, which is designed for ultimate relaxation with luxury loungers, organic teas and a larger-than-life, thought provoking mural.
Float Fix
Dunedin
Aches and pains? Let Float Fix sort you out while soothing your mind and body. Dunedin's go to for float therapy and with clientele ranging from artists to professional athletes, Float Fix allows you to leave behind everyday noise. Their membership packages are perfect for those who want to see ongoing benefits and at $75 per month, more affordable than most. Come along to experience total relaxation and deep healing in a peaceful environment.
Want to find more zen? Check out six of the best books on mindfulness to start you off.
Image credit: Float Well, City Cave, Float Well