While Queenstown isn't exactly known for being the most affordable destination, visiting on a budget is definitely possible. This adrenaline-fuelled city has much more to offer than pricey skydiving and five-course meals. If you plan ahead, there are plenty of free ways to enjoy relaxing activities and stunning sights. If you're looking for free attractions while you're here, we've got your back.
These are the best free things to do in Queenstown.
Lake Wakatipu
Queenstown is a magical winter destination, perfect for snowshoeing or a ski and snowboarding trip, but it's absolutely breathtaking during the warmer months as well. On a sunny day, nothing beats spending a day at the beach along Lake Wakatipu. The Queenstown waterfront is always lively and great for people-watching.
Cycle The Queenstown Trail
Cycling is a favourite Queenstown activity among locals and visitors. The gorgeous Queenstown Trail is a popular option due to its winding mixture of untouched land and suspension bridges the cross above rivers and lakes. The easy journey is perfect for all skill levels, with an assortment of beginner to advanced tracks. Look out for incredible views that show off the landscape. If you don't have access to your own bike, you can always walk the track instead.
Central Art Gallery
As one of the oldest private art galleries in New Zealand, the Central Art Gallery supports local talent and you'll find an array of paintings from both established and emerging artists on display. Plan a visit and take in the various collections that range from contemporary to fine art.
Queenstown Gardens
For another free way to spend a few hours in Queenstown, look no further than the tranquil Queenstown Gardens. Just a few minutes walk from central Queenstown, the gardens are ideal for a morning stroll or an evening picnic with friends. Take in the wonderful views of Lake Wakatipu or even enjoy ice skating during the winter months at the Queenstown Arena.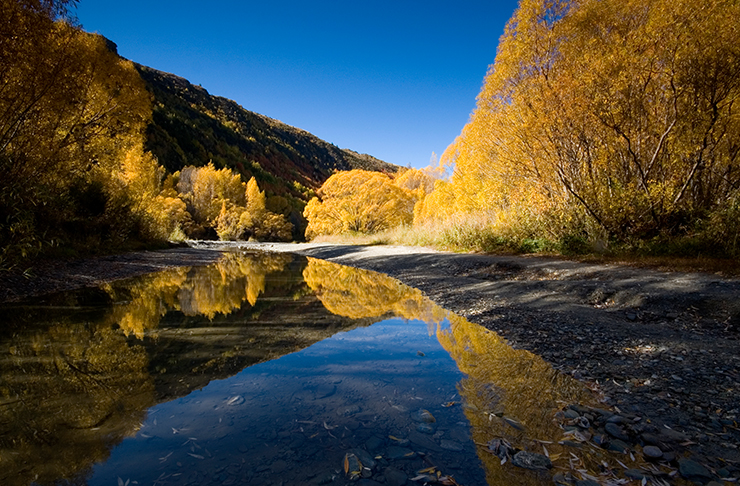 Spend The Day Exploring Arrowtown
Only a quick 15-minute drive from Queenstown, Arrowtown sits pretty in the Arrow Basin. The gold rush village is nestled below the peaks that surround the Arrow River. Why not spend the day wandering through the historic main street and marvelling at the heritage buildings? Take photos of the gorgeous old buildings, some of which still have their original facades.
Hit The Trail: Queenstown's Best Walks
You're spoiled for choice when it comes to Queenstown walks. Ranging from the simple strolls to the more challenging uphill hikes, these are a few of our favourite walks that won't cost you a dollar: (could link to Things To Do In Queenstown Article?)
The gorgeous, relatively easy Kelvin Heights Peninsula 3km walk has everything you could want in a walk, secret beaches ideal for summer picnics, a huge range of sculptures and boardwalks. Look no further for a fun free thing to do in Queenstown.
For something a bit more intense, the four-hour return hike along Jack's Point rewards you with gorgeous views of Lake Wakatipu and the surrounding alpine landscapes. This one starts in Jardine Park, which is at the end of Jack's Point Golf Course. The full circuit walkway leads to grasslands, tight corners and scattered scrubs.
A local favourite, right at the heart of Queenstown, is the Queenstown Hill Time Walk. The three-hour return journey begins on Belfast Street and will introduce you to the iconic Basket of Dreams sculpture. At its highest point, you'll get a 360-degree panorama of The Remarkables, Cecil Peak, the Frankton Arm, and Queenstown Bay.
If you're after something a bit more challenging, the Routeburn Track is 33km and will take you anywhere from two to four days. It's the ultimate alpine adventure and takes you through ice-carved valleys and underneath peaks of the Southern Alps. This Great Walk is only a short trip from Queenstown and links Mount Aspiring and Fiordland National Parks.
Stay at the Sam Summers Hut
Good news! While most of the Department of Conservation huts along hiking trails will cost you money, but the Sam Summers Hut near Queenstown is completely free. Also, it only takes an hour to walk there as part of the Mount Chrichton Loop Track. It's worth keeping in mind that the hut isn't maintained very regularly and it's quite small, so first in, first served.
Free Fudge Tasting
If you've worked up an appetite, head to The Remarkables Sweet Shop for a free fudge tasting. With endless delicious fudges on offer, from apple pie to chocolate and cookies and cream, it'd really be rude not to sample at least a few.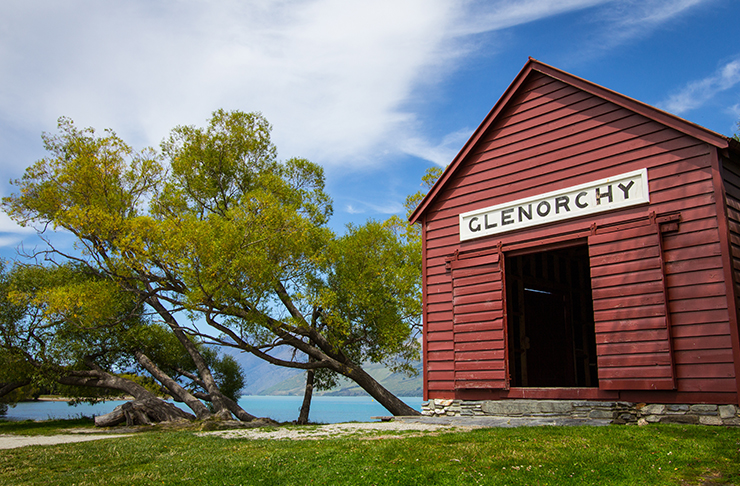 Glenorchy
The drive to Glenorchy is hands down one of the most scenic drives in New Zealand. Situated at the top of Lake Wakatipu, the small picturesque town acts as a gateway to explore Fiordland and Mount Aspiring National Parks, as well as the Rees and Routeburn Valleys. Make sure to get a photo at the iconic red Glenorchy hut.
Paradise
Film buffs should definitely consider a drive to Paradise, just north of Glenorchy. Used in Peter Jackson's film, The Two Towers, there are ample tramping tracks that are perfect for both serious and more casual walkers.
Quiz Nights
If you have a lot of random knowledge, it's worth testing yourself at one of Queenstown's many quiz nights. From Monday nights at Miss Lucy's to Tuesdays at Rhinos and Sundays at Loco, there are plenty of affordable bars around that run game and bingo nights.
Made you thirsty? Here's where to find the best bars in Queenstown.
Image Credit: QueenstownNZ