If you love New Zealand as much as we do, then come closer because we have some seriously exciting news for you: from today Urban List is expanding to cover the whole of Aotearoa.
Last month we decided to put the question out to you, our readers: should Urban List expand beyond Auckland? And, your answer was a resounding yes. Eight in 10 thought all New Zealanders should have us on hand to point them in the direction of the good stuff. (Who are you people who wanted to keep us all to yourself?)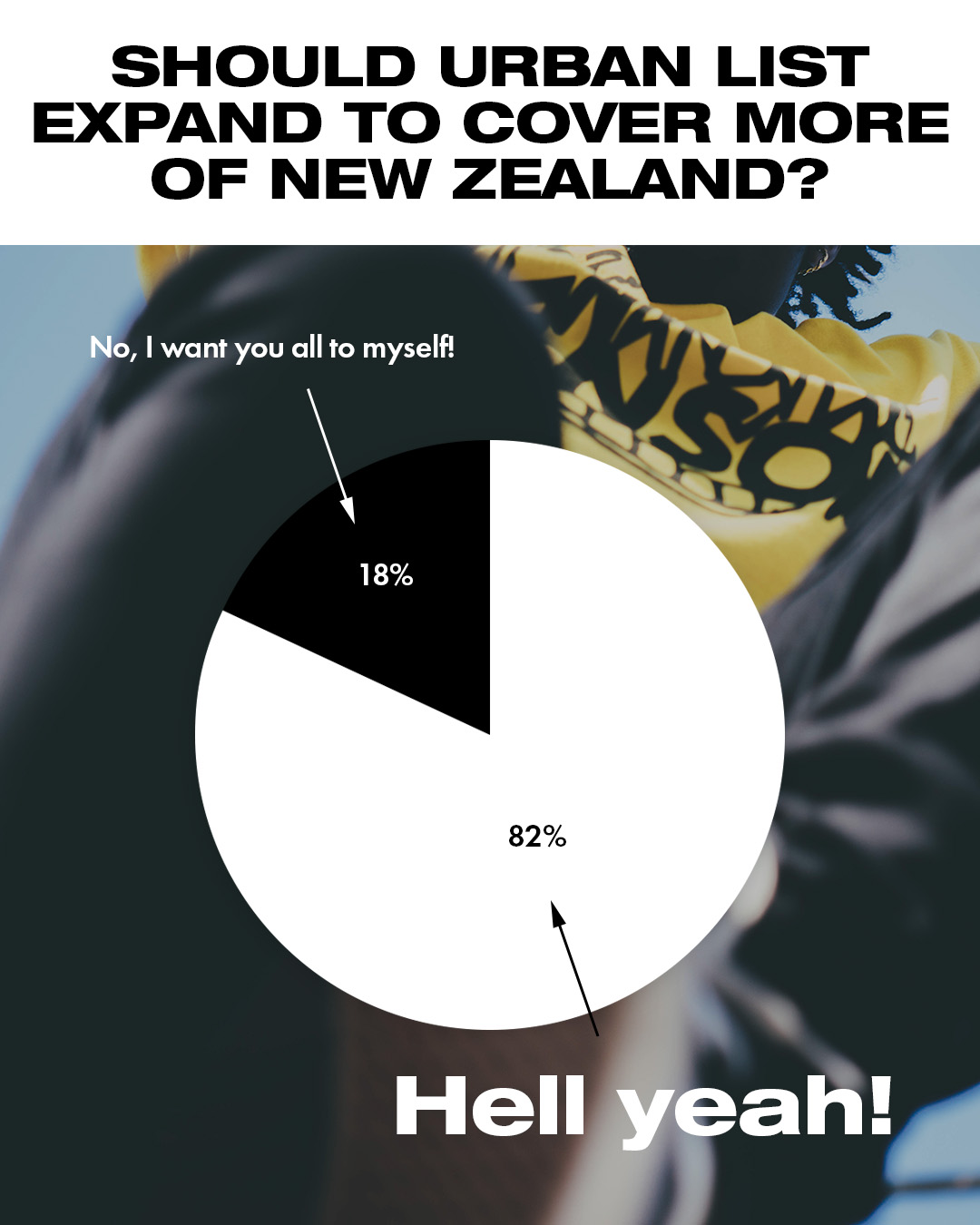 Today's an exciting one for our team. We're going all in, with a commitment to help you find more of what you love, and truly live your best life—whether that life is based North or South.
Aucklanders, you've been with us from the start, and we'll never forget our roots. We're still committed to giving you the local scoop on new openings, fried chicken festivals, secret beaches and where to dine in igloos under the stars. You'll be able to find all of your usual faves easily on the site, through Facebook, IG or our eNews.
Of course, now's your shot at friend legend status. From now on, all your friends in Hamilton, Wellington, Christchurch, Dunedin, Queenstown and beyond could also have their social lives sorted. Get them in on the action and share your secrets, signing up to follow Urban List NZ on Facebook, Instagram and our weekly eDM.
As part of the survey we talked to earlier, we asked if there were any other areas you'd like to see Urban List cover. Thanks to your feedback, we're broadening the scope of Urban List recommendations to include a suite of new travel and lifestyle series. Look out for new content guiding you to find the best travel experiences of your life, and how to have things effortlessly dialled across style, beauty, health, entertainment, career and finance. The dream.
As your U:L Editor from day one, I want to say thank you for everything you've brought to the first phase of the journey! It's been a blast bringing you the best of Auckland. Now let's all get out there and share the love with every New Zealander we can!