Honey is having its moment right now and this is especially true for beauty. While the benefits of honey have been promoted for their health and healing properties because it's high in antibacterial qualities, it turns out that it is super great for skin, too.
For the past eight years Apiculture New Zealand has been running a campaign raising awareness of the importance of bees, as the world's bee population is on the decline. This month is all about understanding the vital role bees play in the pollination of our food and creation of the brilliant raw ingredients that are used within numerous skin care products.
So, here's a round-up of some products that utilise our precious bees, working hard to leave your skin looking beautiful.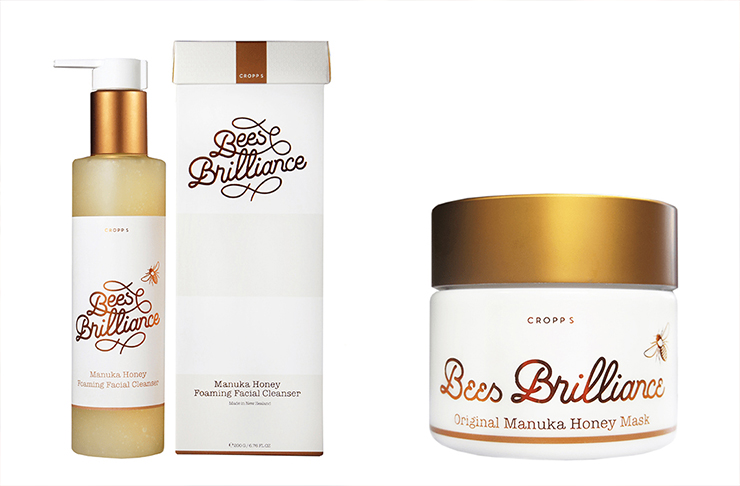 Bees Brilliance Manuka Honey Foaming Cleanser
This soft foam of microbubbles gently, yet thoroughly cleanses the skin, removing makeup without stripping the skin of its much-needed moisture. Perfect for anyone with combination to oily skin.
Bees Brilliance Original Manuka Honey Mask
Described as 'a pot of pure gold', a thick honey mask formulated with 40% active New Zealand Manuka Honey. This mask works to restore, replenish and comfort skin, leaving you with softer, smoother and more subtle skin instantly following use—a perfect solution for dry, sensitive skin.
You can join Bees Brilliance in helping our Kiwi bees flourish this spring. Purchase any Bees Brilliance product this month and receive a complimentary Bee Friendly Seed Card, plant these bee-friendly seeds in your garden to help do your bit for our buzzy friends.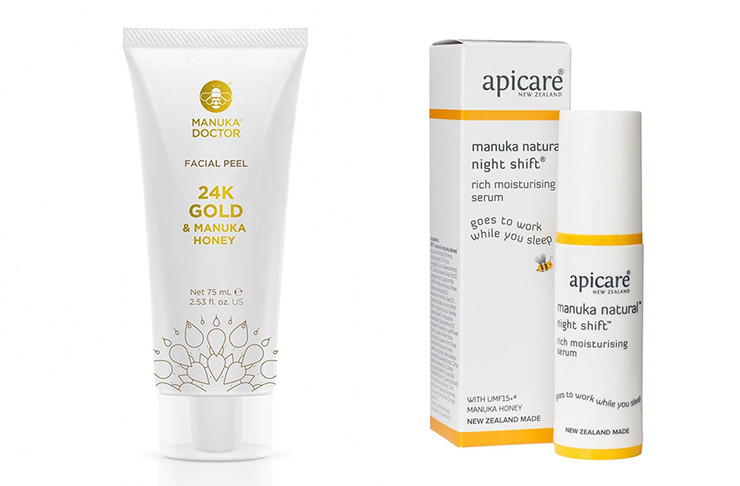 Manuka Doctor 24K Gold & Manuka Honey Facial Peel
This radiance boosting golden facial peel, works to lift tired, dull looking complexions. 24K Gold and Manuka Honey visibly brightens, smooths and hydrates the skin, tightening pores, leaving skin looking glowy and naturally radiant.
Apicare Manuka Natural Night Shift
This intensive night serum is designed to hydrate and nourish the skin. Rich in restorative anti-aging ingredients to help even skin tone, retain moisture, reduce redness and irritation diminishing the signs of aging. To make this product even better, it gets to work while you sleep!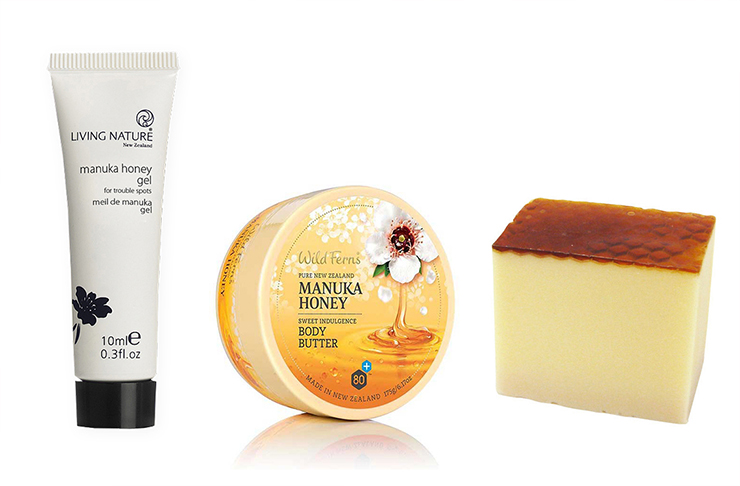 Living Nature Manuka Honey Gel
Described as 'nature's first aid for your skin', this effective, soothing gel is recommended for blemish-prone skin and trouble spots. This potent blend combines active Manuka Honey (nature's miracle healer) for skin healing with Manuka Oil (super protector) to help protect, cleanse and soothe the skin.
Wild Ferns Manuka Honey Sweet Indulgence Body Butter
You can't go wrong with seriously nourishing body cream that contains a blend of premium certified Manuka Honey 80+, alongside natural plant butters. This body butter gives you beautiful glowing skin, working to improve skin tone and texture, leaving dry skin soft and scented.
Lush Honey I Washed The Kids Soap
This caramel scented soap lifts your mood by softening and soothing the skin. This soap contains mood-brightening sweet wild orange and bergamot oils, as well as the soothing properties of honey and aloe vera gel.
Want more:
Design Credit: Sarah Law