Just 45-minutes north of the City of Sails is a spot filled with artisanal food, markets, hidden gems and clean country air. We're talking Matakana, a town that's perfect for a day trip or weekend escape.
There's plenty to see and do in this riverside town and here's the best.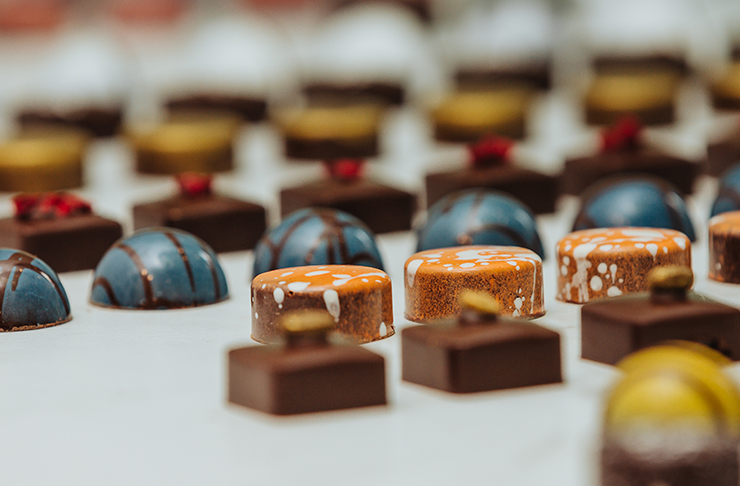 Matakana Village
What used to be a small town village is now an artisan community filled with boutique shops where you can find unique, one-of-a-kind gems. Be sure to hit up Matakana Village Books, which offers an eclectic range of classic novels and rare finds.
If you have a sweet tooth, don't miss Honest Chocolat which sells specialises in premium bonbons. Choose from the artisan, decadent or espresso martini collections or go straight for their award-winning salted caramel bonbons.
Just around the corner you'll find the Matakana Deli, home to premium quality cheese, fine cuts of meat and fresh bread. Buy up large and have a picnic by the river or save it to take home for a special treat.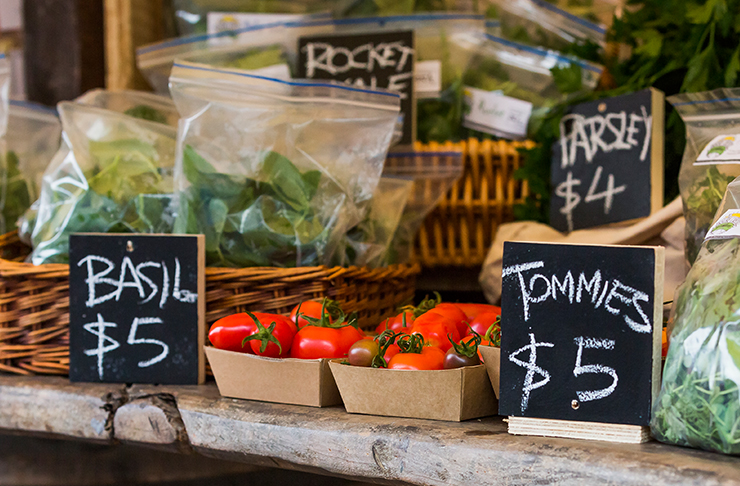 Matakana Village Farmers' Market
Get up early and hit the Matakana Village Farmers' Market which is buzzing on a Saturday morning. The grounds are filled with stalls of tasty homemade treats, fresh produce, flowers and retro finds. Every corner of this market is a photo-op, especially during the spring season when the cherry blossoms are in full bloom. The food stalls change from time to time but if you spot a whitebait fritter, don't question it and get amongst it. A slice of soft white bread topped with a crispy, fishy fritter topped with a squeeze of lemon, salt and pepper is a Kiwi classic and Matakana does it justice. For canine lovers, there's an area for dogs to chill while their owners get their market while live music adds to the vibe.
Matakana Market Kitchen
Although markets have their own special charm, sitting down and enjoying a meal while taking your time is all you need sometimes. Matakana Market Kitchen is situated next to the river, offering a serene view. When it comes to food, it has a long menu that caters to all dietary requirements. It is divided into sections such as 'something to start or to share' and 'something toasty', there's something for everyone. The seafood chowder is one of the best in town, while their whole-baked camembert cheese is a must. If you go on a Saturday, make sure you call ahead to book as it's a popular spot.
Matakana Oysters
You can't do Matakana right if you don't visit, Matakana Oysters. Operating hours vary depending on the weather, so be sure to call before you visit to save yourself from disappointment. A dozen of the most plump and freshest half-shelled oysters only cost $20 so it wouldn't make sense to stop there. Don't forget to take some for the road—a tub filled to the brim with shucked oysters will set you back 25 bucks.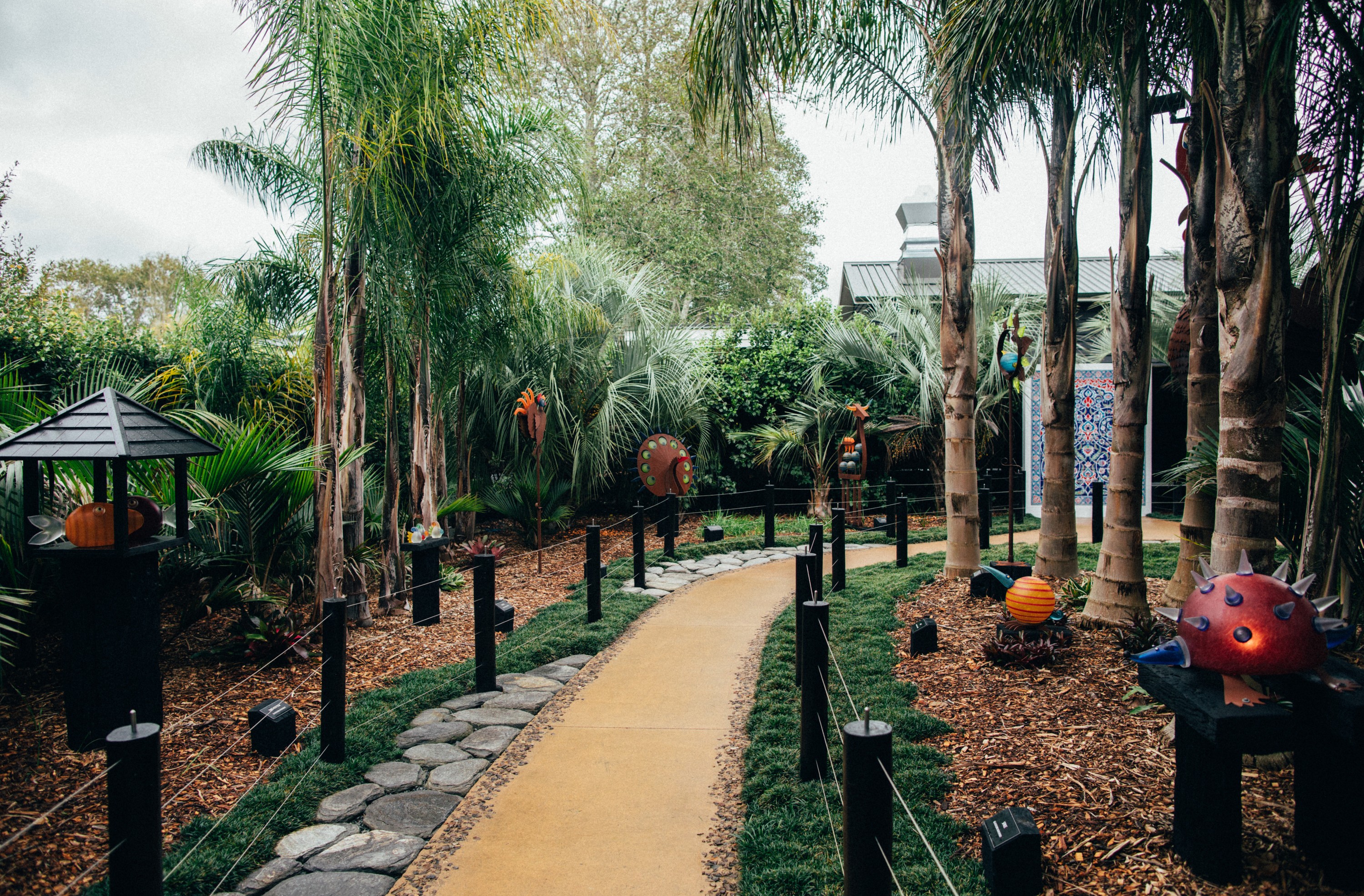 Sculptureum
Just out of the heart of Matakana is an artsy wonderland with three different sculpture gardens, six galleries and 400 works of art to explore. The art ranges from historically-inspired pieces to modern, abstract and contemporary creations. To get the full Sculptureum experience, stop at the vineyard which overlooks the sculpture gardens with breath-taking views of Little and Great Barrier Islands. Have a glass at Rothko Restaurant which also serve dishes to pair with your wine of choice. All the food on Rothko's menu promote sustainability and ethically sourced ingredients and you can truly taste the quality with each bite you take. There are three different menus—eat, sweet and Rothko jnr. On the eat menu you'll find delights such as Koji cured Ora King Salmon with cultured cream, fennel and citrus or the South Island wild venison striploin with dark roasted corgette and crème fraiche. The sweet menu is small, with just four items. You can't go wrong with their lemons, hot house blueberry, soft meringue and hazelnut.
Matakana Country Park
This privately-owned estate makes the most of every one of their 50-acres, with all sorts of activities and facilities to entertain. Here you'll find everything from horse-riding, carriage rides, mini trains, playgrounds, shops and eateries. "Eat, play, do and shop" is their motto and they really do have it all to keep you busy the entire day. After galloping with the horses, take a break at The Stables Restaurant & Bar. From classic dishes such as steak and fries to the more sophisticated prawn linguine pasta, each and every plate goes down a treat with a pint of one of their 12 craft beers on offer.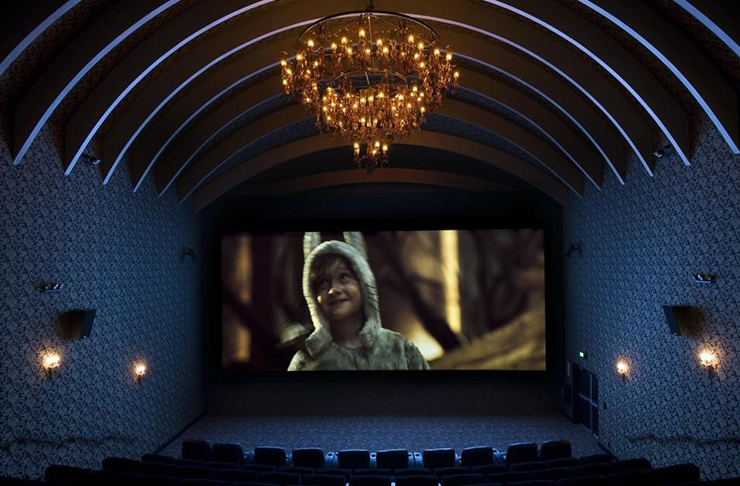 Matakana Cinemas
Nothing beats going to the flicks and Matakana Cinemas offer a luxurious experience. The boutique theatre focuses on quality instead of quantity. It is home to three rooms that are small but spacious with plush and comfy chairs.Take a glass of bubbly to sip on and sit back and watch your movie. Matakana Cinemas play a range of films, from blockbuster hits to indie new releases as well as cult classics.
The Matakana Village Pub
Across the road from the markets, you'll find the historic Matakana Village Pub. With an outdoor seating area, it's perfect to soak in the rays. Serving up delicious pub grub, you'll find crab and potato cakes, sticky hot wings and traditional fish and chips. With live music on weekend afternoons, it has a great vibe to move from day to night.
Want More? Check out the video below for more day trip inspo.