Summer is nearly here and that means one thing, we're heading outside to entertain. There are few things better in life than inviting your friends over to share good food and chilled drinks, kicking it in the afternoon sunshine.
But when it comes to hosting at your place, there are a bunch of factors to consider to ensure the day or night runs smoothly and your guests have a great time. From impressing them with chic table settings, outdoor greenery and a pizza oven, the crew over at Mitre 10 have you covered with everything you'll need to throw the ultimate outdoor party this season.
So, get out your party hats and put the beers on ice—here's everything seven ways to impress your guests this season.
Break Out The BBQ
The warmer weather and longer days call for one thing—BBQs. If you don't have a BBQ—or if you're in need of an upgrade—Mitre 10 has a wide range of BBQs to choose from, so score one just in time for the holiday season. Invite your friends and family around, head outside and show off your chef skills with a summertime feed. We're talking just-caught grilled fish, low and slow brisket and sweet and sticky pork ribs. For a punch of flavour, try these natural herb spices on your chicken or steak before you chuck them on the barbie, or base your ribs with mouth-watering sauce. Impress the veggie lovers with grilled corn, asparagus and jacket potatoes or tofu lathered in chilli, soy and garlic. If you're taking the party on the road, portable BBQs are perfect for the beach, a picnic or on your next camping trip.
Heat Up With Pizza Ovens And Smokers
Transport you and your guests to Italy by cooking mouth-watering pizzas in your own backyard with outdoor pizza ovens. Try a classic margherita with roasted tomatoes, mozzarella cheese and fresh basil or a prosciutto pizza with rocket and parmesan—and don't forget a pizza stone to place your creation on while it's cooking. For something really impressive, a traditional style smoker is the go-to for slow cooking melt-in-your-mouth meats. The end result will have a deep smoky flavour and it's guaranteed to be delicious.
Keep The Drinks Chilled And Flowing
Keep your drinks cool with a drinks trolley, and save your crew the hassle of having to get up and walk back and forth from the fridge. Seltzer is the drink of summer, and we promise it will stay cool for up to eight hours in this functional and stylish drinks trolley. Stock up on glassware and start the party off with homemade cocktails—think a mojito with rum, fresh lime and mint, or a bitter negroni with gin, vermouth and Campari. What's more, kitting out your bar situation outdoors means you'll have easy access to fresh herbs and citrus to pimp your tipples. Alternatively, for something budget-friendly and portable, load up the chilly bin if you're heading out on the boat or to the beach—they also make a great gift for a mate.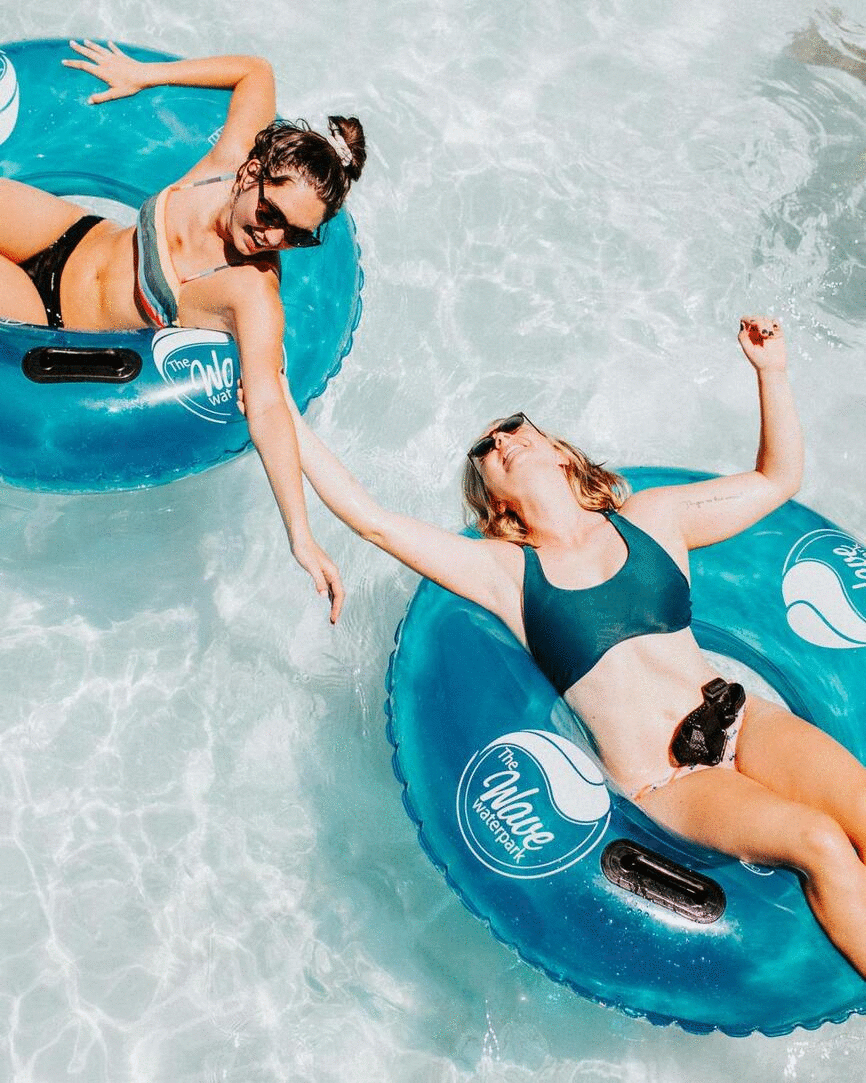 Splash Out With A Pool Party
Swimming, upbeat music and good vibes—you really can't go wrong with a good old-fashioned pool party. Add in some Hawaiian shirts and piña coladas and you've got yourself one hell of a time for you and your friends. If you don't have a pool—don't panic—inflatable pools do the job just as well, from cute paddling pools to impressive large-scale pools with pumps. Insert some fun and colour in your outdoor area and pool with floating toys, water pistols and blow up lounge chairs. To amp up the fun, encourage everyone to dress up for your pool party in a theme, and the best costume wins a prize (or more cocktails).
Impress Your Crew With Table Settings
It's the little things that can make the world of difference, even when it comes to your décor and dinner party settings. Having your place beautifully presented when your guests are over can really set the mood and create a welcoming, warm and relaxed atmosphere. When you're entertaining you will need somewhere for your friends to sit. Depending on the size of your space, you can opt for smaller café settings or choose a larger table and chairs for when the whole gang is over. Next is the fun part—decorating your table. Picture bunches of seasonal wildflowers, flickering candles, antique glasses and mismatched plates for a rustic vibe, or a linen tablecloth, white plates and lush greenery for a contemporary look. Festoon lights can take your outdoor area to another level. Gather your friends and some home-cooked food and it will be an outdoor dinner party to remember.
Slip, Slop, Slap And Shade
Look after your guests this summer by providing straw hats, sunscreen and shade for them to escape those harmful UV rays. Umbrellas, like these ones, provide ample shade when you're sitting at your outdoor table grazing on cheese and crackers. If you're hosting a group of people for daytime BBQs, birthday parties and even Christmas—then gazebos are a perfect choice. If you would like something that's a bit more permanent, a shade sail will do the trick. Shade sails are great as they provide protection from UV rays, while still allowing air to pass through to keep you cool. They are also mould and mildew resistant and come with a simple DIY installation.
Bring Small Spaces To Life
Living in an apartment with a small balcony doesn't mean you can't entertain this summer. It just means you need to get creative and make the most of your space. One affordable and easy way to transform a small balcony is with plants. Combine a focal point plant in a tall terracotta pot with smaller hanging pots and fresh herbs to take your outdoor area from boring to alive—finishing off with flowers for colour. Select a raised dining setting, serve your friends some drinks over sunset and pretend that you're at an outdoor bar. If you're having day drinks, brighten up your balcony with quirky cushions, throws and outdoor art.
Make the most of your outdoor space this summer and head straight to Mitre 10—from shade to pool gear and entertaining essentials, they have you (and your guests) covered.
Editor's note: This article is proudly sponsored by Mitre 10 and endorsed by The Urban List. Thank you for supporting the sponsors who make The Urban List possible. Click here for more information on our editorial policy.