We don't know about you but we're surely missing the option of a Euro summer and in particular, an Italian sojourn. The antidote? Since jumping on a plane is off the table, creating an authentic Italian experience here at home is the next best thing. We're talking an Aperol Spritz, doughy Neapolitan pizza, saucy pasta and, of course, legendary tiramisu.
Overseas travel might be a distant memory for now, so why not bring the best of Italy to your own backyard and get ready to warm up this winter with all your favourites by creating a bona fide Italian affair on home soil. Prego (you're welcome).
Get Saucy
If you're in the mood for Italian, what better way to get stuck in than creating your own sauce from scratch. Sure, you can pop a jar of red sauce in your shopping basket like most and be on your merry way, but why not honour the beloved Italian invention by hosting a sauce making day at home? An ode to simplicity and quality ingredients, there's really no downside… well, other than a little mess, of course. Our go-to recipe is Marcella Hazan's iconic three-ingredient red sauce starring tomatoes, onions and butter. It's fun, economical and you'll be stocked for months to come.
Host A Aperitivo Session
It's pretty hard to top aperitivo hour in Positano but New Zealand's coastal splendour could rival Italy's any day. If you're fortunate enough to be blessed with glistening water views, cheers to the weekend with an aperitivo session at home. Get the gang together and bliss out with an Aperol Spritz—it's simply equal parts Aperol and Cinzano Prosecco (60mL each), a dash of soda, filled with ice topped off with a fresh orange. Yes, it's really that easy. Pair this with a platter of choice, we're talking local cheeses delivered to your door, cured meats and dips galore—we're so ready.
Load Up On Tiramisu
If we had to rank the best Italian inventions, our appetite leads the way. Pizza, pasta and tiramisu. When tiramisu is done right, it's never wrong and in our opinion, dessert should be devoured at any time of day. If you're a wizard in the kitchen, mastering the art of tiramisu will win you friends for life but best leave it to the experts if you consider yourself more masterless than 'master chef'. Why not put your city's tiramisu to the test and navigate your way around one delicious spoonful at a time. We recommend scouting out Auckland's best tiramisu, including an innovative option from Miann Chocolate Factory that looks like a real-life coffee cup made of 100 per cent chocolate—we're drooling.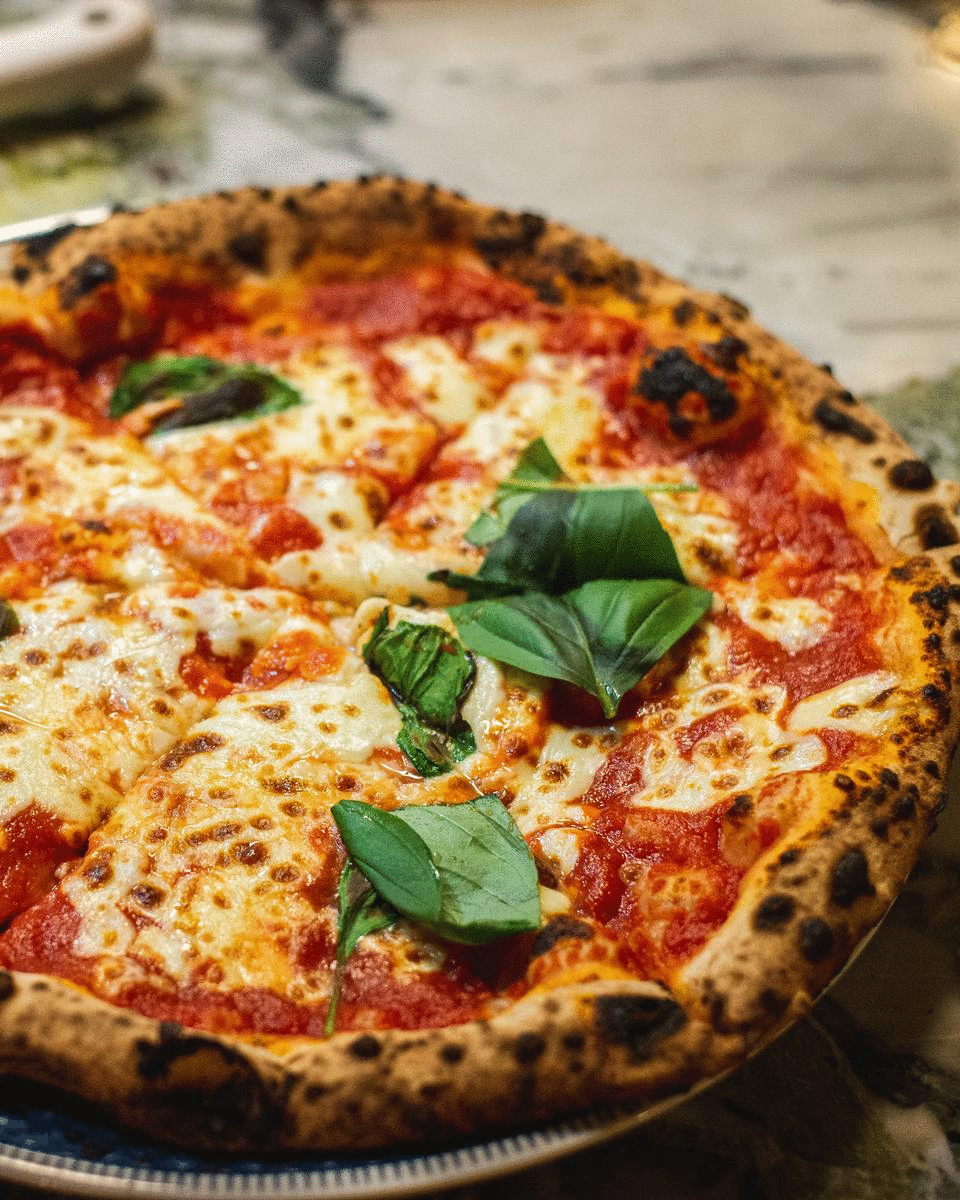 Go On A Deli Date
Do you know your pancetta from your prosciutto? Your pecorino from your provolone? If a tasting platter of Italian cured meats and cheeses sounds like heaven then an Italian deli date is a must. There are two rules when it comes to the deli counter: Be adventurous and try before you buy. Your favourite cut of meat or wedge of cheese was once a stranger to your lips, so don't hold back and arrive hungry. No matter your location, there are a trove of specialty Italian delis and grocers hidden within each city. Our favourites include Sabato in Auckland and Casamassima in Christchurch. Once your basket is brimming with goodies—don't forget the olives—check out and snag a spot in the sunshine. BYO picnic blanket and a cooler stocked with Aperol Spritz and you have yourself a fail-proof date.
Master The Art Of Pasta
The Italian's slower pace and simplistic approach to life is tempting to adopt and the art of pasta making is the epitome of slow simplicity. In our opinion, it's never a bad idea to refine your skills in the kitchen and we've never met a person who doesn't love pasta, so it's a no-brainer. Cities across New Zealand are ripe with cooking classes with the Seafood School and Pasta & Cuore in Auckland and La Bella Italia in Wellington to name a few. Grab a few friends and make a night of it—we can assure you, it'll be a laugh-a-minute.
Slice It Up
Let's face it, the Italians live their best life year-round and living in the birthplace of pizza might have a little something to do with it. Despite being thousands of miles away from Italy, our pizza game here in New Zealand is strong and we implore you to avoid getting stuck in a pizza rut ordering the same slice from the same place. We certainly aren't short of pizza joints across our Italian-loving nation and while it's difficult to stuff up a pizza, it can be tricky to determine the good from the great. In Auckland, you'll want to head straight to UMU in Kingsland or Elmos in Ponsonby for the goods—we're talking four-cheese pizza here folks. But if you're feeling experimental, why not crack into some pizza making at home with our guide to mastering the perfect pie from the comfort of your own digs.