Listen up Auckland, we've found a Japanese seafood buffet in the CBD and we're full with excitement.
Katsura Japanese Restaurant has been slinging steak and seafood for mouth-watering teppanyaki for decades, but we're most excited for their venture into buffet-dom, because what could be better than eating more sushi and sashimi than your tummy can handle?
Don't eat all day, then head out to their Grand Seafood Buffet and devour all of the miso soup, soba noodles, freshly shucked oysters, sashimi, nigiri and sushi you can manage before getting stuck into the salad bar, tempura, takoyaki, gyoza and tonkatsu. Make sure you save room for the dessert bar because all-you-can-eat ice cream is a thing at Katsura.
But the buffet goodness doesn't stop there. Every Friday Katsura runs an Executive Lunch Buffet for $55 a head. You get pretty much all of the food at the night time buffet and two-and-a-half hours to squeeze it all into your stomach. Sounds like a great Friday getaway from the office for you and your best work buds.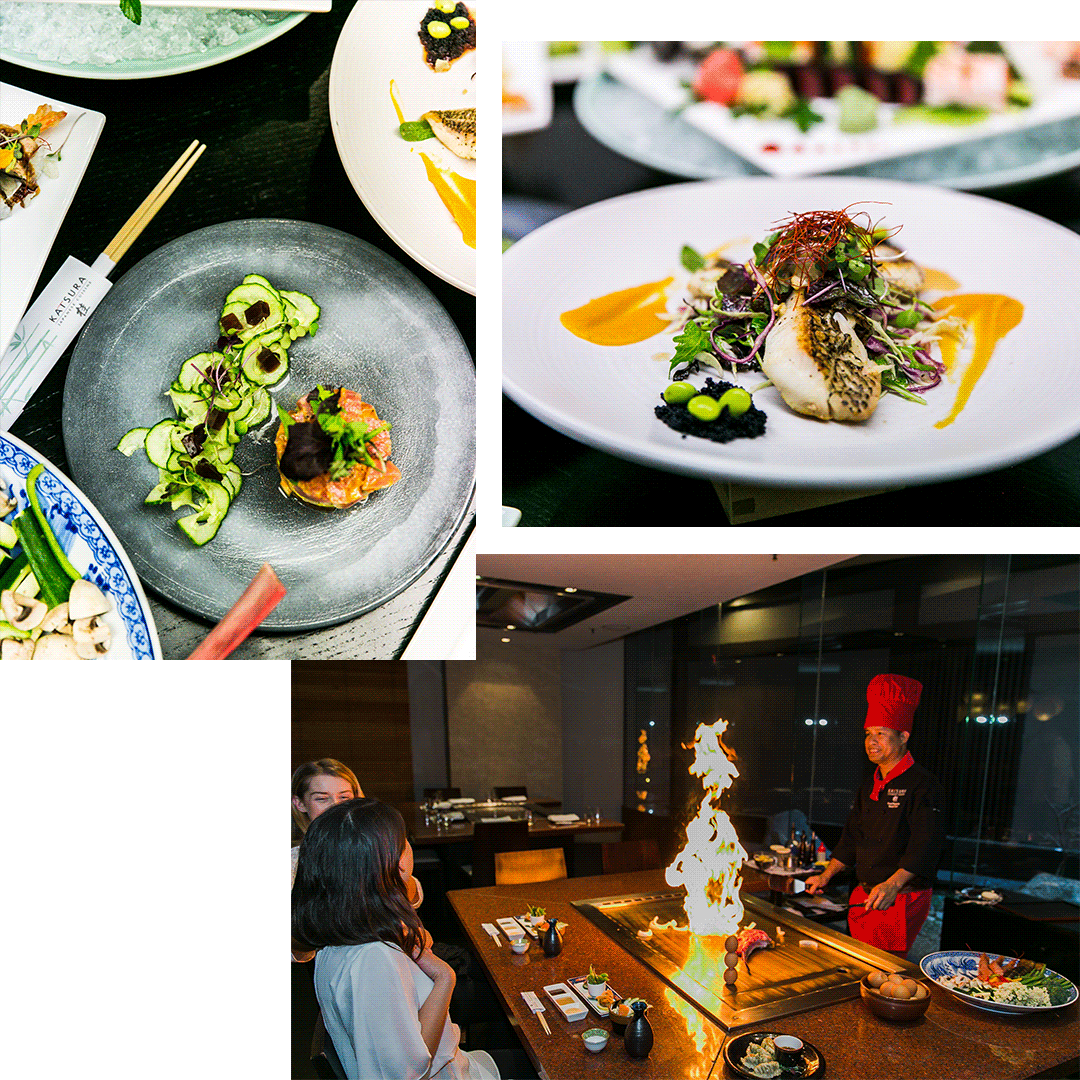 The live teppanyaki at Katsura is always a fun time and their regular dinner menu features a seven-course dinner as well as a whole lot of a la carte selections and signature platters (ramen anyone?)
If you can tear yourself away from the idea of an ice cream buffet you should seriously consider ordering one of Katsura's desserts. The sake brulee is delicious and is served with white sesame streusels and we'll always have a soft spot for their tempura ice cream with hazelnut soil and mixed berry coulis.
What are you waiting for? Book a table at Katsura now and get ready to enjoy some of Auckland's best Japanese.
Image credit: Supplied
Editor's Note: This article was produced in partnership with Katsura Japanese Restaurant. To find out more about who we work with (and why!), read our editorial policy here.