Oh happy day, cookie-loving fam... A few weeks ago we reported that the legends at Moustache Milk & Cookie Bar cooked up an insane Rolo Cookie Pie available for one week only—and to say the crowd went wild would be an understatement. Well we're here to make your day (and beyond) with the news that due to its (inevitable) popularity, these beauties have now been made a permanent addition to the menu and they're available for your face-stuffing pleasure right NOW.
Moustache never fail to get our mouths watering, with past creations including super-sized versions of Mallowpuffs and MintSlice (and let's not forget their insane 12-person Caramilk Cookie Pie). We're also huge fans of their more 'regular' stuff, all of which is equally worth its salt (sugar?). Anyways, this latest creation is no exception, and takes Moustache's signature cookie pie base and stuffs it to near-bursting with a creamy milk chocolate and soft toffee centre. Blow the lid off the place by giving yours a whirl in the oven, then topping with a scoop or 10 of ice cream.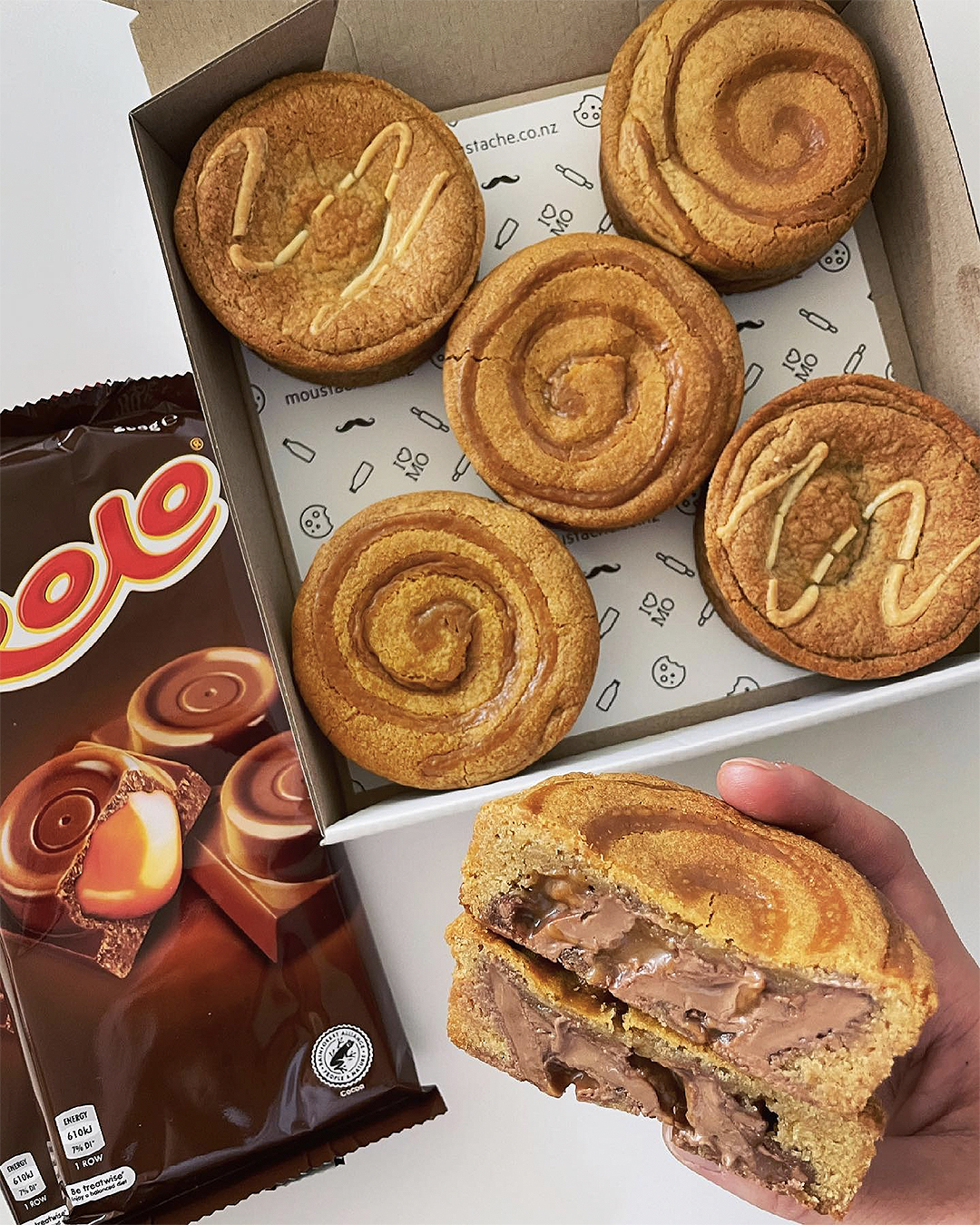 Rolos of course are the classic bite-sized choccies created by Nestlé in 1937, filled with slow-melting caramel and packaged in an iconic gold-foil tube (and which you can now also get as a chocolate block). However we think creating a Rolo-inspired cookie pie is quite possibly the best interpretation of this famous treat, yet.
This irresistible Rolo-y goodness is available as part of a cookie pack online or at their three stores in Orakei, Manukau and Christchurch so Rolo by and get yours now.
The Details
What: Moustache Rolo Cookie Pie
Where: Pick up at Orakei, Manukau and Christchurch or order as part of the cookie pack online for nationwide shipping.
When: Now and forever, halleloo.
Find out what else is happening in the world of food this week, here.
Image credit: Moustache Milk & Cookie Bar