If you're a true food connoisseur, then you'll know the name Michael Meredith and if you don't... well, you should. The renowned chef is well-known for his popular fine-dining restaurant Merediths, which shut up shop in 2017, and went on to win the hearts of New Zealand with Eat My Lunch—a catering business making a huge difference by giving lunch to Kiwi kids that would otherwise go without. In fact, five years and 1.5 million lunches later and they're still creating magic.
So we couldn't contain our excitement when we found out that after a three-year break, Michael Meredith is back on the hospo scene to capture our hearts and our tastebuds once more with his new venture, Mr Morris.
Nestled into Britomart, taking over the spot that used to be Cafe Hanoi (which has moved around the corner), Mr Morris is built from community, culture and a pure passion for creating a modern Pacific and New Zealand dining experience. The interior is simple yet beautiful, the juxtaposition of slick oak tables and chairs and exposed brickwork adding a rustic edge.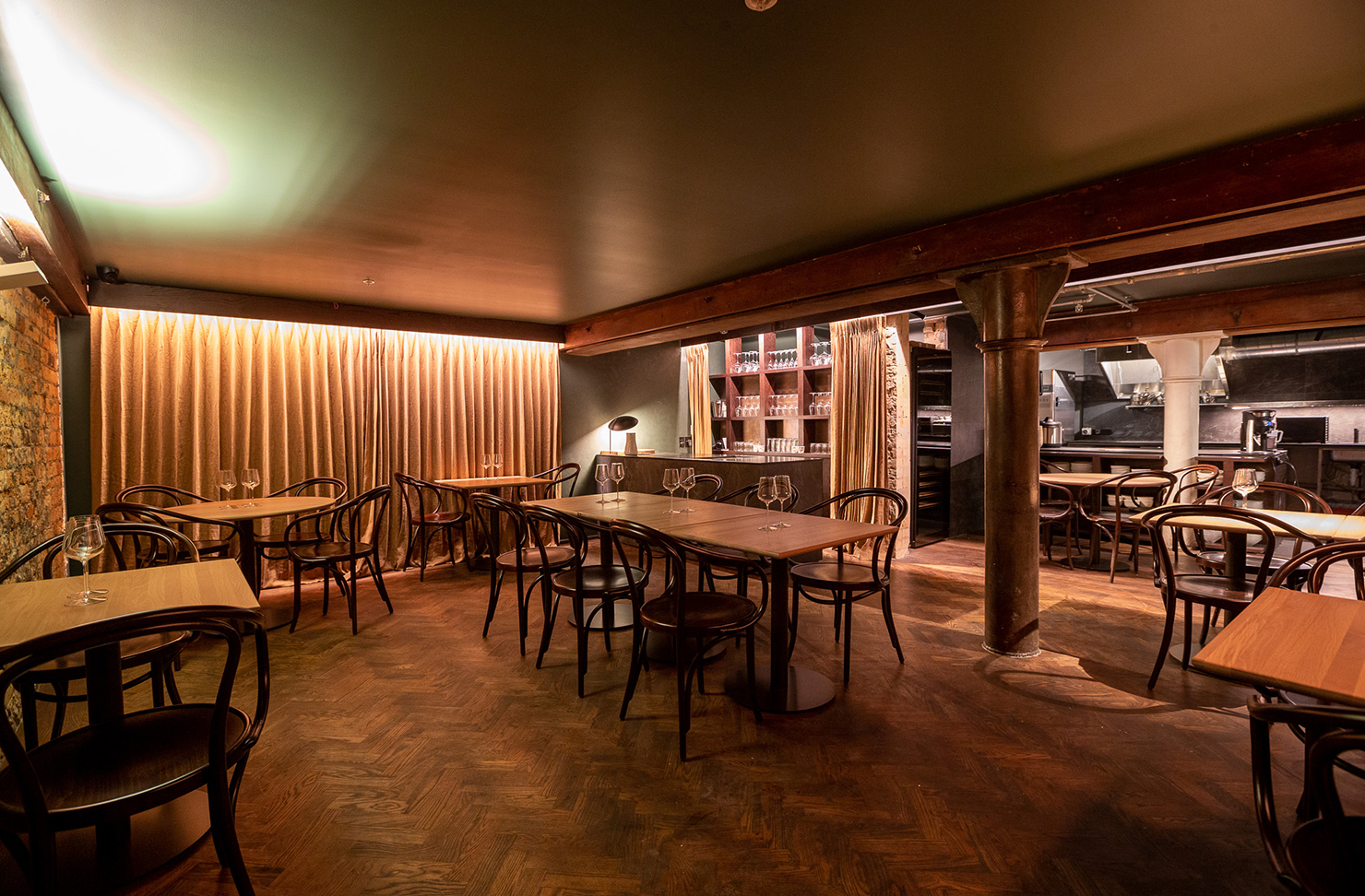 The intricate details such as the Samoan Fans (ili) on the doors, menus and serving plates gives diners a taste of things to come.
There are multiple dining options at this 70-seat restaurant, you could gather your loved ones at a big open table, cosy on up in a hidden booth and even sit at the pass and watch your meal being prepared. If you want to get real fancy, there's even a speakeasy-like private dining room called Mrs Morris (pictured above), where a dedicated Chef will look after you all night long.
Just like the space, the high-quality yet unpretentious menu is also a masterpiece filled with delectable delights, showcasing New Zealand's incredible produce with a Samoan flair.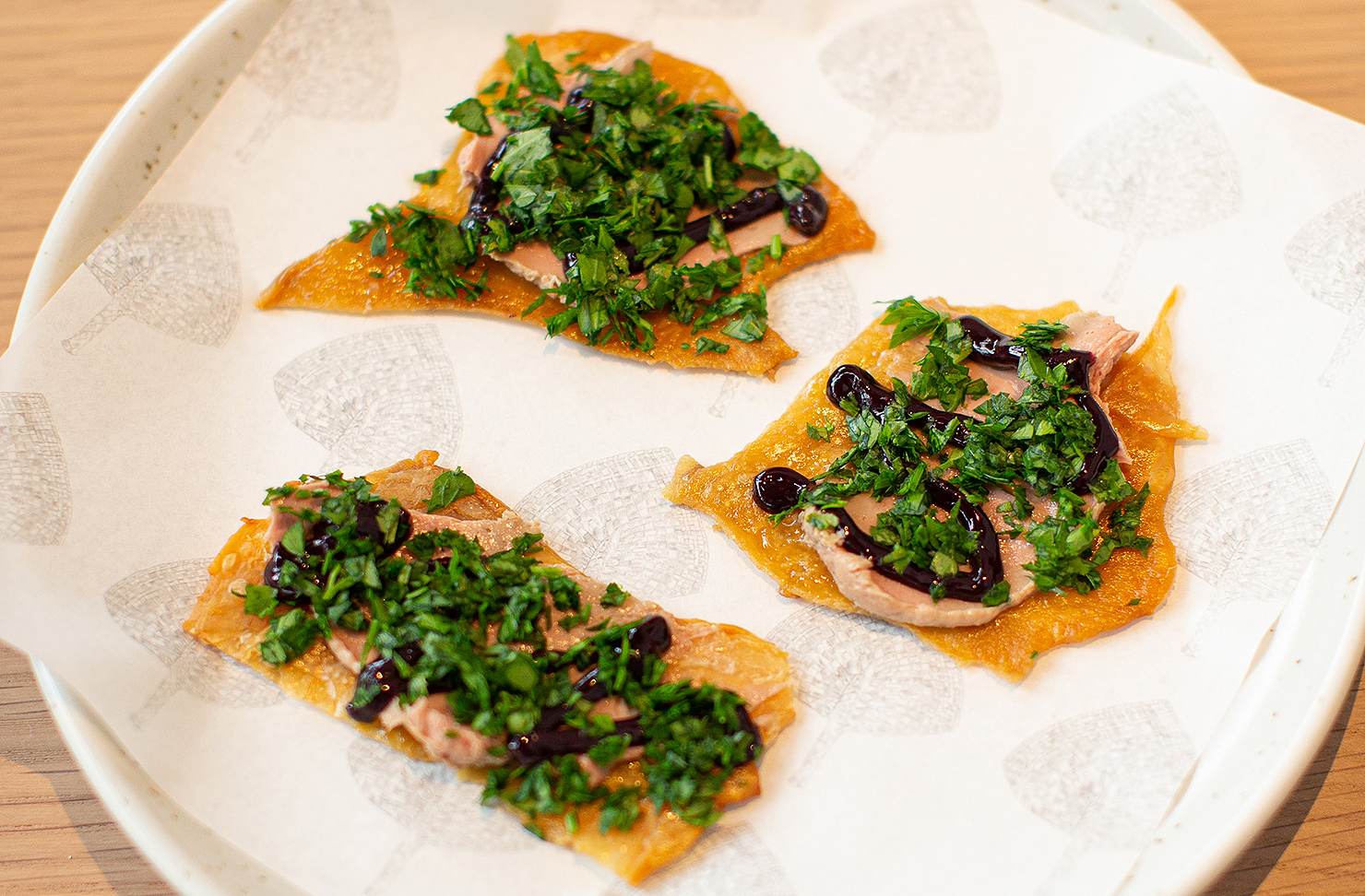 To start things off, treat your palette to some snacks such as the chicken skin parfait, which has a great texture balance of crispy yet smooth. The pain au black pudding is the perfect savoury treat—don't be fooled by its pain au chocolat exterior, the savoury goodness comes from the rich black pudding interior and beef glaze coating. Warning: these dreamy little morsels are devilishly moreish.
The chilled clam aguachile with avocado and green strawberry is a light, vibrant, summer dish that will tantalise those taste buds after just one bite; while the glazed quail is a dish not to be missed, complemented by a tangy yet sweet mandarin puree. For those of you that are vegetarian or are more partial to some greens, then the steamed cabbage served with hollandaise and celery is equally as special.
Be sure to save some room for the show-stopping desserts. The pani popo, otherwise known as Samoan coconut rolls are simple yet probably one of the best desserts that we've had the pleasure of eating. The Samoan milk bread rolls are warm, sweet and have a hidden caramelised coconut surprise inside. The idea is you pour the coconut milk onto a plate and dip the buns into it to soak up that coconutty goodness. Yum! It even comes with a side of passionfruit sorbet as a wee palette cleaner.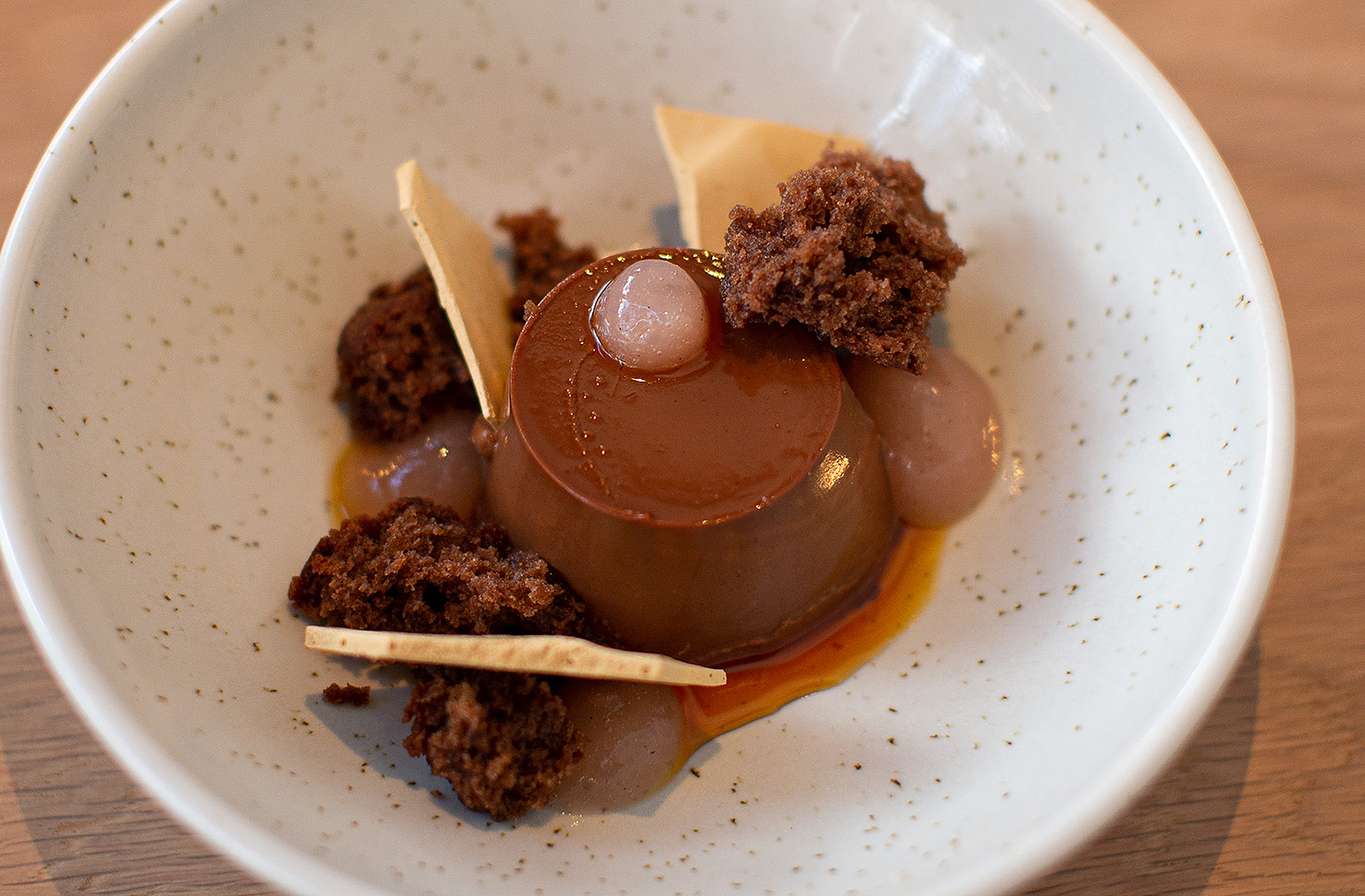 If that hasn't moistened your chops, then the chocolate caramel pear pudding will certainly do the trick. For all, you chocolate lovers, this little bundle of joy will send you to chocolate heaven and back. That's a promise.
To wash down all that goodness, we think a tipple or two is in order. If wine is your drink of choice, then you've got 160 different options to choose from, so you won't be going thirsty anytime soon. There's also a range of cocktails, craft beers, vermouths and a range of eye-catching mocktails too.
So, whether you're after lunch with co-workers, a dinner with friends or a cocktail or two with a loved one, we will leave you in the very capable hands of Mr & Mrs Morris. Enjoy.
For more images and information, such as opening times, click here.
Image credit: Wono Kim