If devouring delicious eats is your side-hustle, we get that hunting down the latest and greatest can be overwhelming. To make ticking off your foodie bucket list that much easier, we're rounding up the most twisted dishes you need to try in 2019. We're talking an epic French toast, supersized Tomahawk steak, triple-bacon burger and more, all paired with frank's new curiously twisted sodas.
Drooling already? Read on for the delectable details.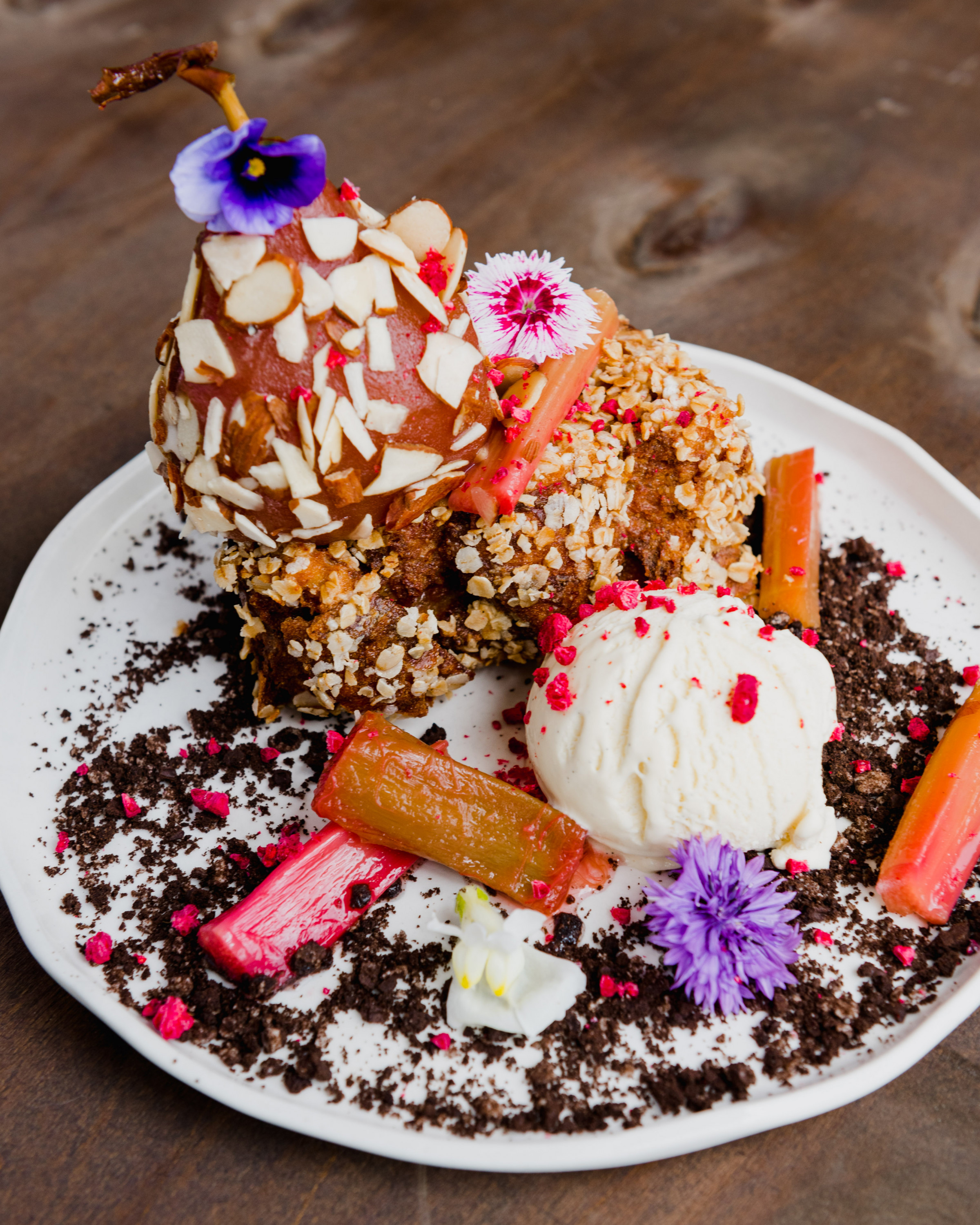 Not So Frenchie
A-Block
76 Clyde Rd, Browns Bay, Auckland
Attention North Shore residents, we've found your next regular brunch spot (epic eats included). Tucked away in Browns Bay is A-Block, a must-try café serving up breakfast favourites with a hot cup of their signature in-house roasted coffee blend. Our pick for a memorable brunch dish goes to the Not So Frenchie, an out of the ordinary French toast. Double-baked bread and butter pudding is soaked overnight, coated in oats and deep fried. If that's not enough, they plate it up on a pile of Oreo crumble with poached rhubarb. It's adorned with a whole poached pear (covered in sliced almonds) and premium vanilla Kapati ice cream. Loosen your belts.
Pair with: frank Pear, Lemon and Lime soda.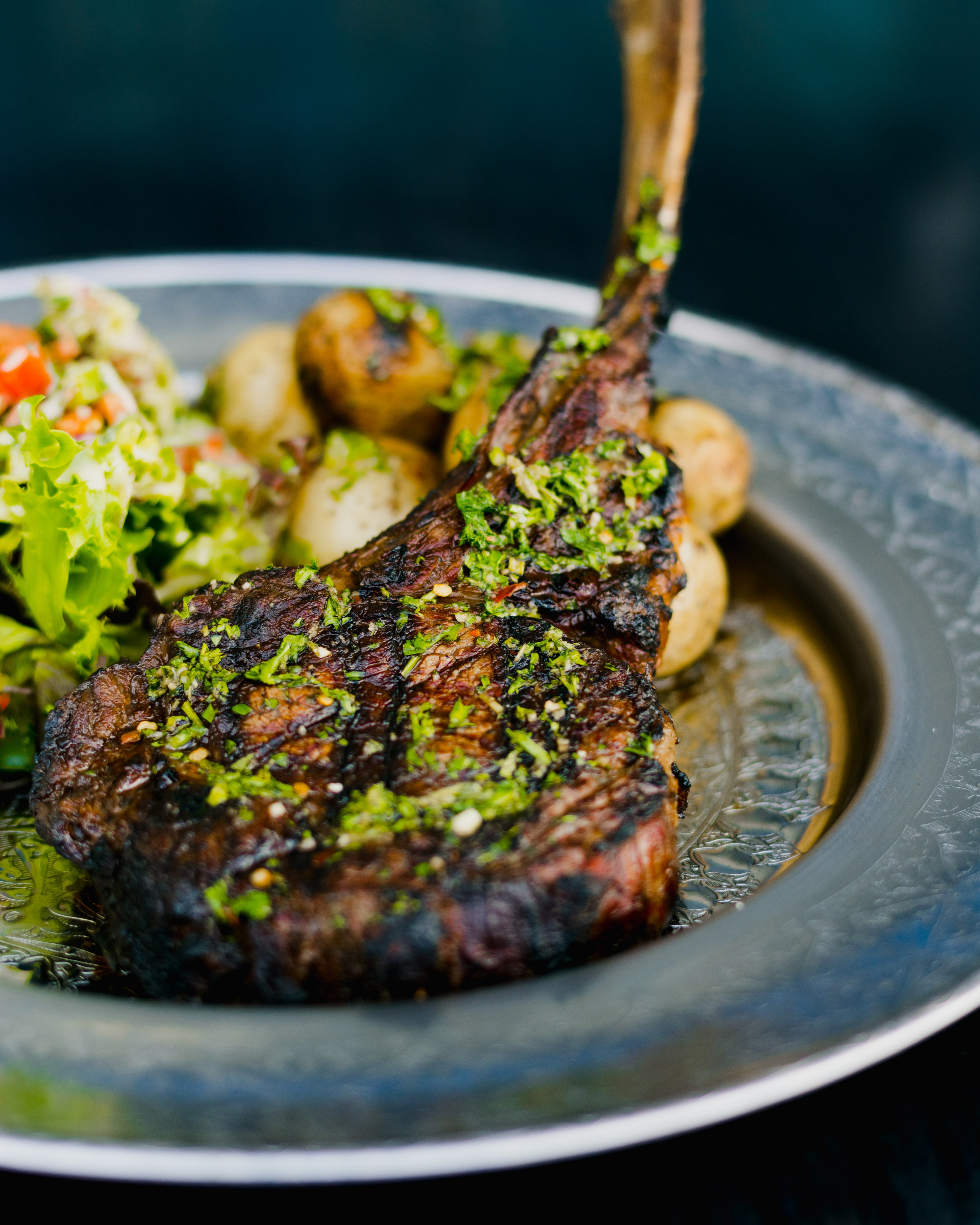 Smokin' Steak
Noa
215 Kepa Rd, Mission Bay, Auckland
Noa is the newest chargrill eatery on the block, taking up residence in Mission Bay's Eastridge dining precinct. Brought to you by the team behind Bodrum Kitchen and Miss Istanbul, Noa is delivering flavourful Latin American barbecue to Kiwi foodies. Our must-try dish goes to the Tomahawk Smokin' Steak. This premium cut is smoked for six hours on a custom built grill, flamed to perfection right before your eyes, then served on a giant silver platter with mixed greens, crispy potatoes and a seasonal berry, lime and bitter jus. Who's up to devour this supersized steak? Challenge accepted.
Pair with: frank Berry, Lime and Bitters soda.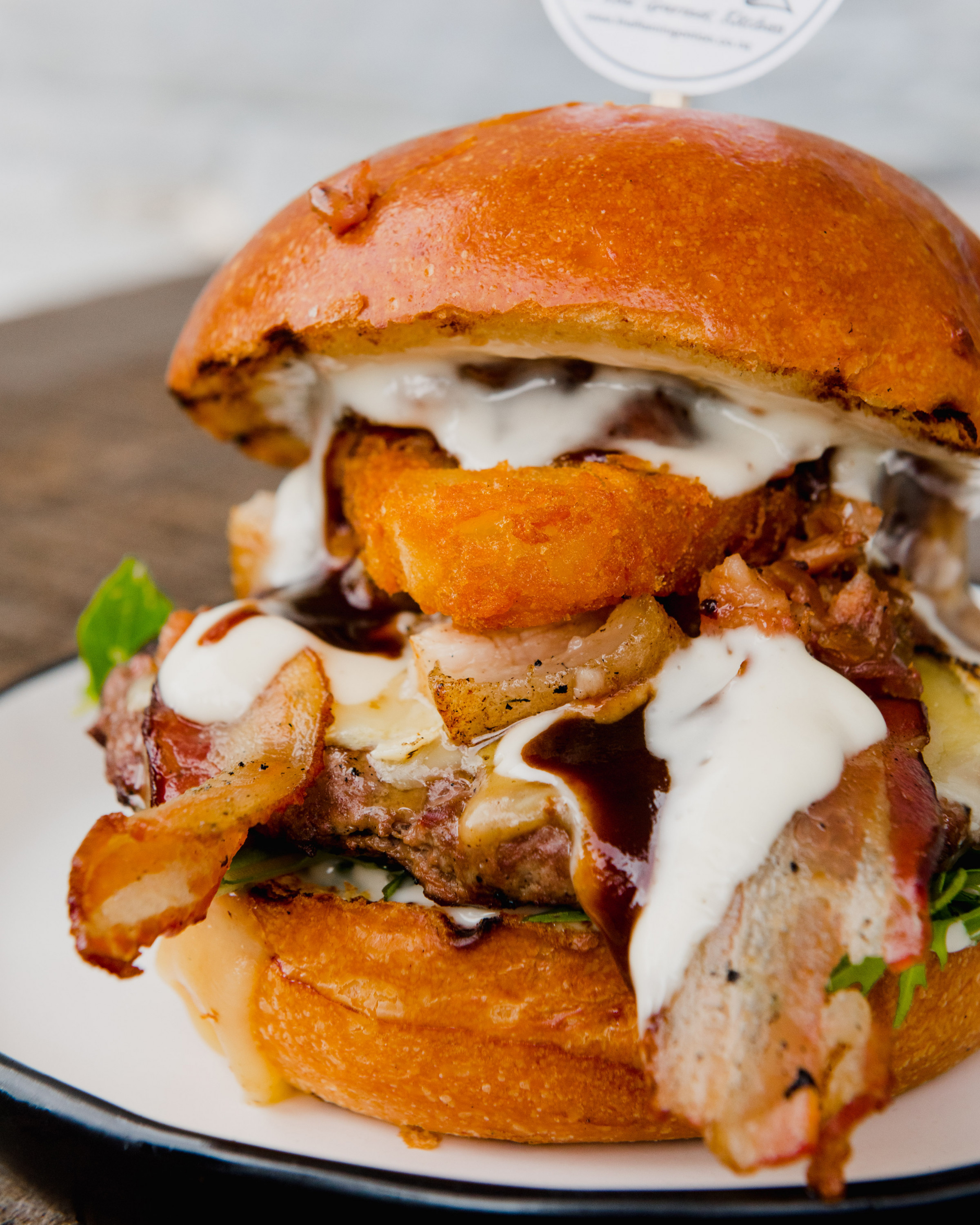 3 Fat Pigs Burger
The Flaming Onion
Shop 6/1 Lydia Ave, Northcote, Auckland
Bacon lovers rejoice, we have found your ultimate burger. Known for their 'Gram-worthy burger towers, The Flaming Onion never disappoints when it comes to a decadent patty and bun. We can't go past the 3 Fat Pigs burger, which stars a premium Wagyu beef patty covered in gooey brie. It's topped with 48-hour slow braised pork belly, smoked streaky bacon and slathered in bourbon bacon jam. But that's not all, it's finished with a golden hash brown and sandwiched between a buttery brioche bun. This is the stuff of burger dreams.
Pair with: frank Lemonade with Salted Apple.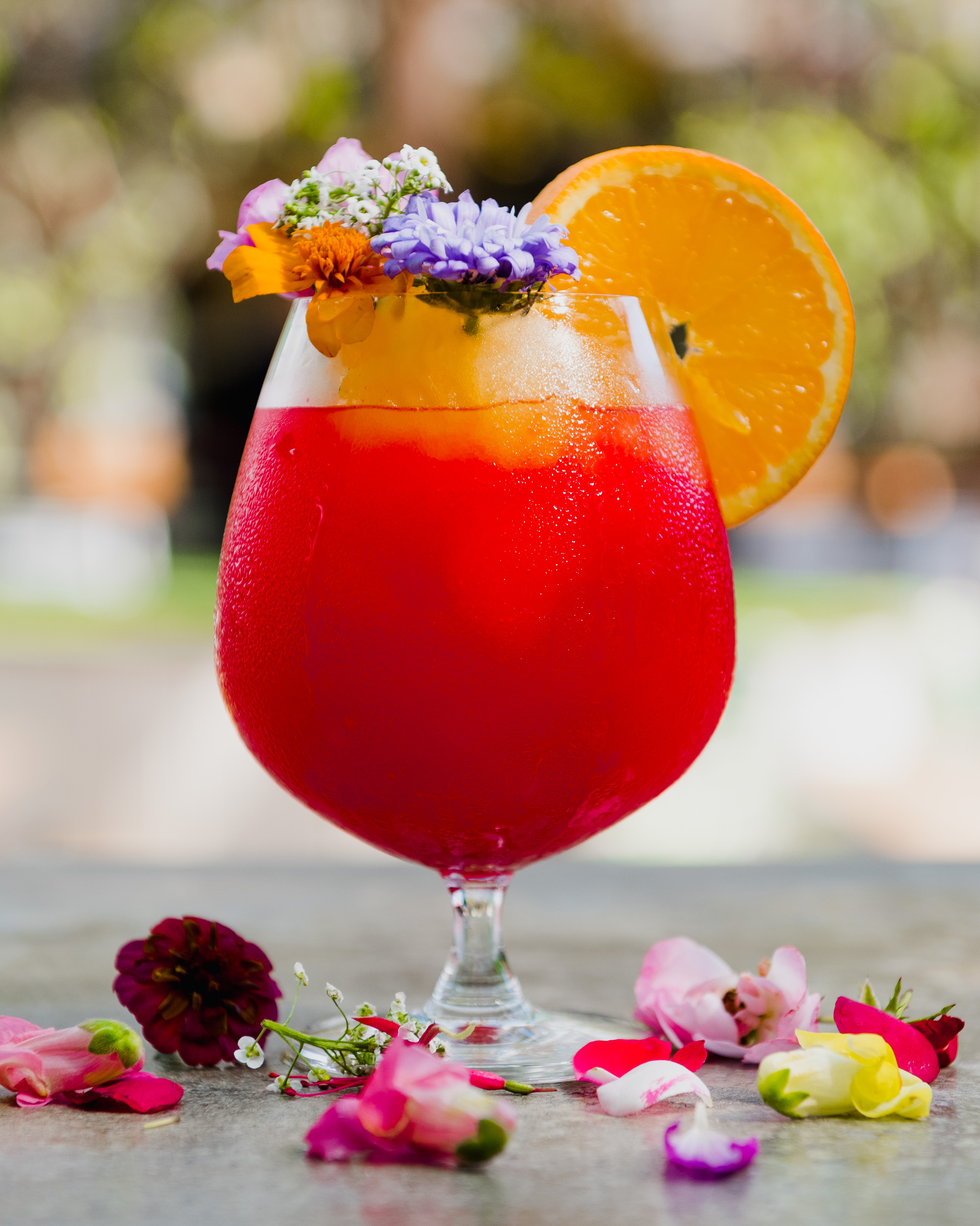 Fruity Frosty
The Commons
21 Hurstmere Rd, Takapuna, Auckland
Enjoy rainforest vibes year-round in this supersized greenhouse bar. The Commons is known for delicacies that will take you from Takapuna to the tropics in a matter of minutes. Make sure to slurp down a Fruity Frosty, starring frank's Lemonade with Salted Apple, churned together until frozen with fresh lime juice, mango syrup and orange bitters. Served in a generous glass with Grenadine, fresh orange and a floral touch, we already feel refreshed just writing about it.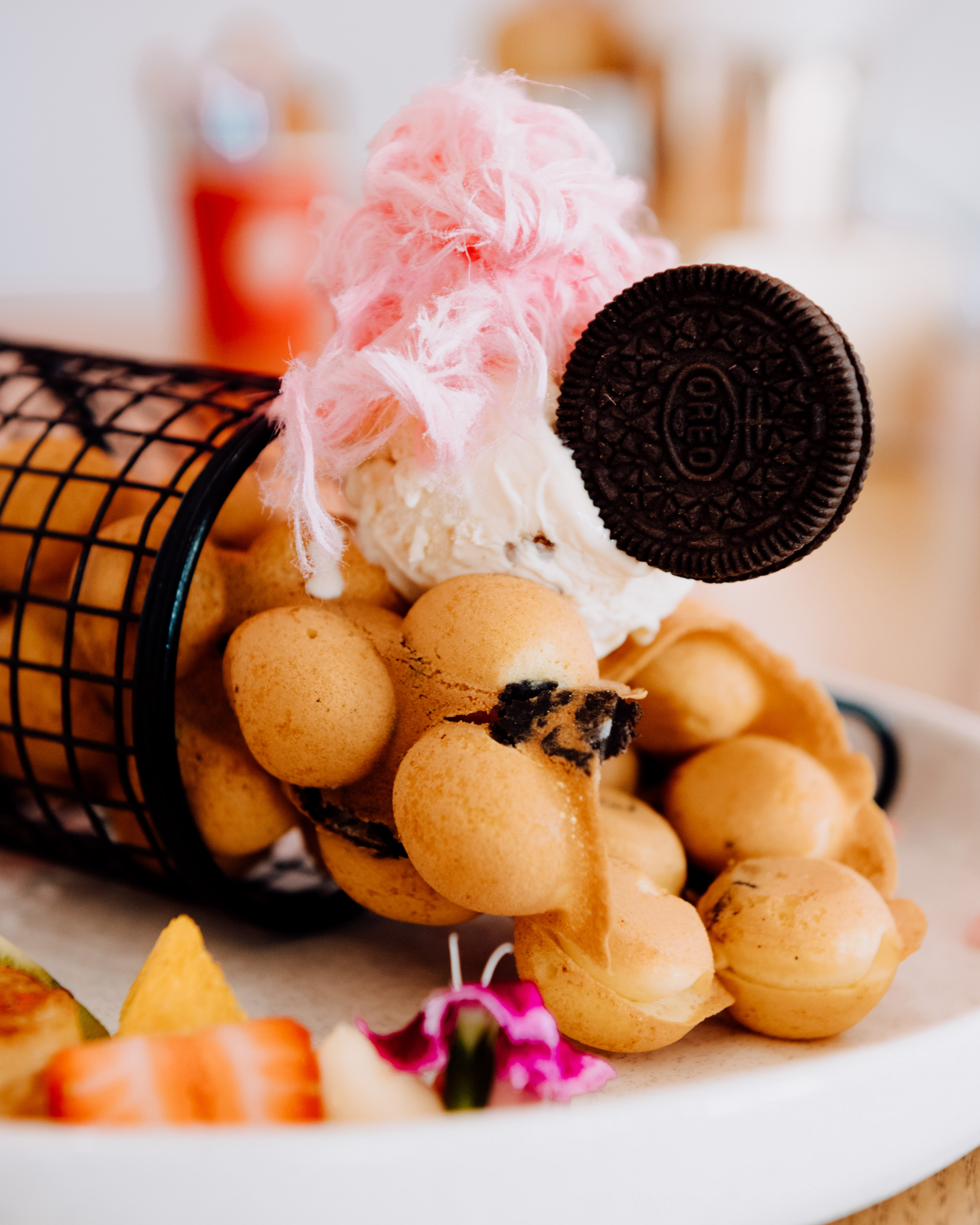 Bubble Waffle
Beam Café
192 Kitchener Road, Milford, Auckland
Sink your teeth into this mouthwatering breakfast from Beam Café. The Milford local, known for their picturesque eats, is packed all day long with hungry patrons. Try their signature dish—a Hong Kong-inspired Bubble Waffle, stuffed with Oreo crumble and served with mixed fruit, caramelised banana and walnut caramel ice cream. It's also dotted with gooey vanilla custard sauce, topped with Persian fairy floss and drizzled in maple syrup. Dessert for breakfast anyone?
Pair with: frank Berry, Lime and Bitters soda.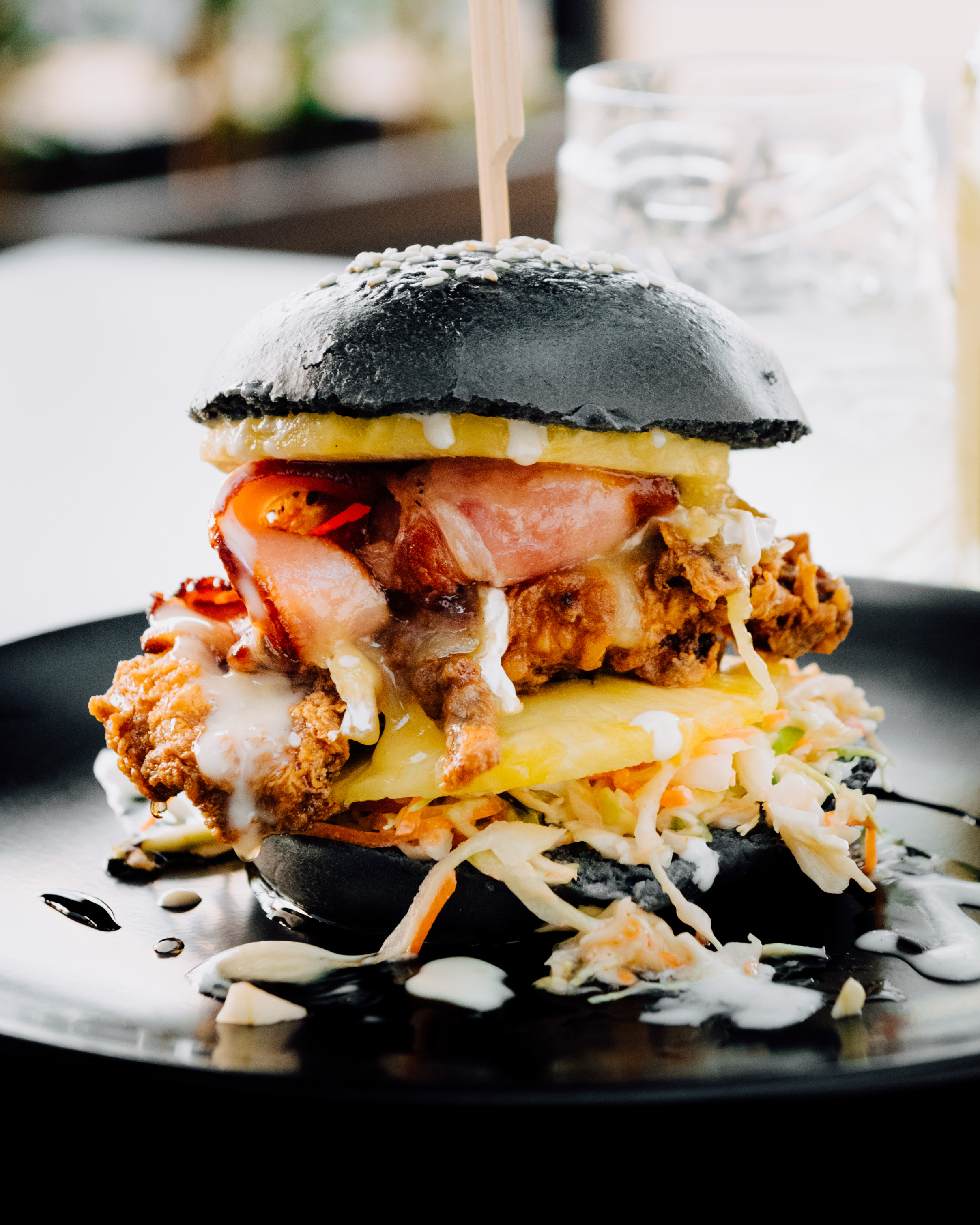 The Baoger
Dilly's Café
301 Church Street, Onehunga, Auckland
East meets West in this epic fusion dish. Newcomers to the Onehunga food scene, Dilly's Café, are serving up decadent eats all day long and The Baoger is no exception. We're talking crispy buttermilk fried chicken topped with maple bacon, pineapple and gooey brie cheese. Drizzled in maple syrup and ranch, then sandwiched between an activated charcoal steamed bun—this one is for the tastebuds and the 'Gram.
Pair with: frank Pear, Lemon and Lime soda.
Editor's note: This article is sponsored by frank and proudly endorsed by Urban List. Thank you for supporting the sponsors who make Urban List possible. Click here for more information on our editorial policy.