Herne Bay has a new pop up on Jervois Road that's simple, stylish and, well…pretty darn gorgeous. The Urban List team walked the green carpet to celebrate the launch of the Flora Rose Studio pop up this week and fell in love with the curated houseplants, interior decorations and flowers coming out of this new Auckland boutique florist and interiors store.
Think adorable sea urchins with tiny plants inside, hanging pots and buckets of flowers …too cute. There's a real mixture of plants too…from the long and spidery to thick and lush bushes.
Flora Rose Studio is a collaboration between Gemma Yeoman (left above) of Flora n Fauna Styling and Rosie Holt (right) from Rose Tinted Flowers who met during Fashion Week and discovered they're a match made in heaven, and are now leveraging their mutual love of stylish greenery to bring a beautiful new boutique florist and interiors store to the Auckland landscape.
Flora Rose Studio is open until next year, which means there's one more place to find the perfect gift this Christmas.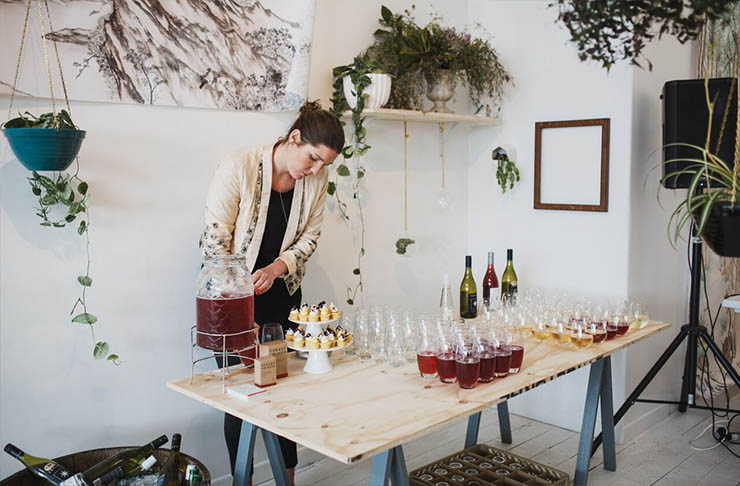 Get all the details about Flora and Rose in our directory.
Image credit: Samantha Donaldson Photography