Auckland's getting a whole new taste of Thailand with the new opening, Khao San. The innovative Newmarket eatery serves up traditional Thai with a twist, reimagining the cuisine we've come to know and love.
Found on Davis Crescent, a step inside will have you immersed in a neon-lit space decked out with a fully stocked bar and sprawling murals under the shade of colourful umbrellas scattered across the ceiling. Brought to us by owner Nat Harrington, the new spot is a culmination of his experiences growing up in the hospitality industry, and draws inspiration from the flavours of traditional Thai fare.
"When trying bizarre and wonderful flavours in Thailand, all I could think was, I want to bring this back to New Zealand," says Nat. "We're serving up modern Thai fare with a twist and have paired it with our own original cocktails."
The menu boasts small tapas-style plates and bigger plates to share, as well as rice and noodle dishes.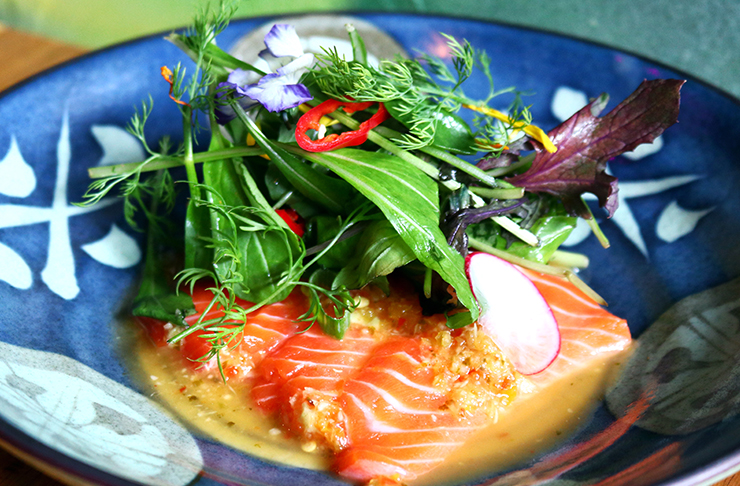 Start your feast with the Wa Zap sashimi which features market fresh fish swimming in Wa Zap Thai sauce with a Japanese twist.
Or, opt for the tiger prawn one bite wraps. Starring king tiger prawns on top of a seasonal bitter leaf garnished with greens, peanut and house-made Miang Kham dressing, these little morsels are bursting with flavour.
Our top pick is the lamb shank Massaman curry. Smothered in Massaman sauce and slow cooked in the oven for five hours, this dish is worth every second of its preparation.
Set your taste buds alight with the spicy Thai basil clams. Six fresh New Zealand clams are stir-fried and spiked with spicy fresh basil resulting in an aromatic dish with a kick.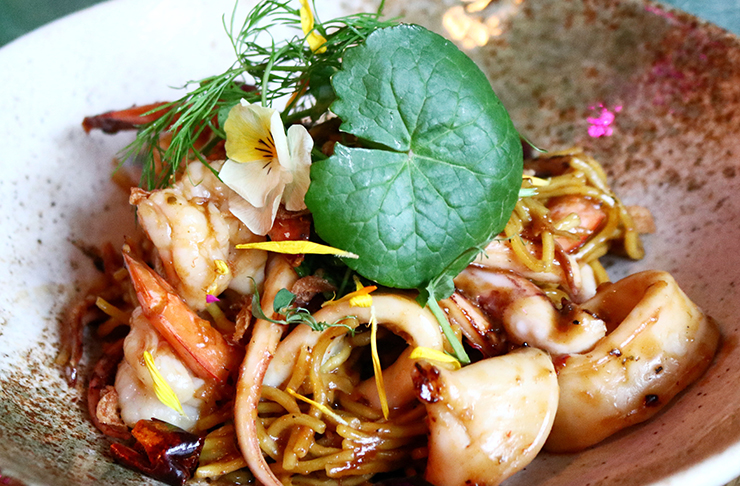 If, like us, you like oodles of noodles, look no further than the seafood drunken noodle. Boasting fresh home-made egg noodles and packed with fresh seafood, it's not to be missed.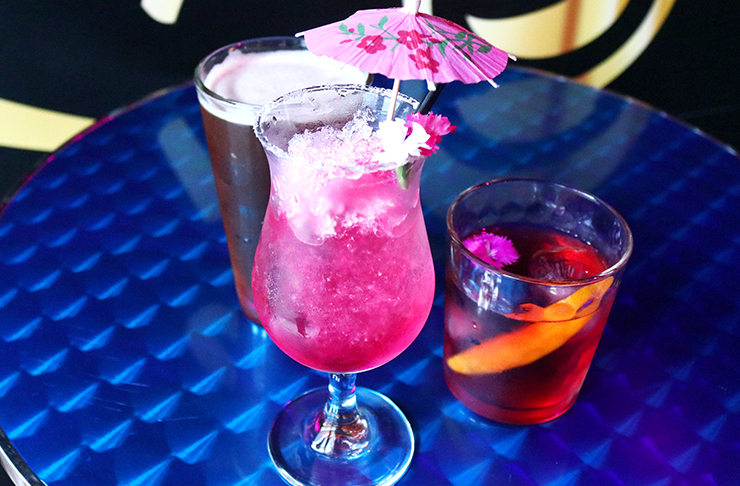 Don't forget to try one of their cocktail creations while you're at it. Our top pick is the Meow Meow Choco. The blend of Chambord, vodka, lemonade and orange results in a sweeter twist on the classic old fashioned. Or, give their in-house Khao San IPA, perfectly hoppy—it will impress any craft beer fan.
Do yourself a favour and head on town to Khao San for a taste of Thai fare at its finest.
For more information about Khao San including opening hours, click here.
Image Credit: Jaiden Bhaga