There is no shortage of delicious food in the City of Sails, but—until now—there has been a shortage of options in suburbia. No longer confined to the central city, a new dining precinct has opened in Morningside and is set to be one of the hottest food and drinks destinations in Auckland. Close to Eden Park, it's simply called Morningside and houses businesses, food hotspots, a tavern, a dessert bar and even a stunning new event space.
"Morningside's time has come," says co-owner Nat Cheshire. "The place will emerge and change in a way that's sustainable, so our vision is not so much an ideal finished state, but a collective that evolves with the changing landscape."
With both indoor and outdoor spaces in a lush environment, there's something for everyone.
Here's what to expect at Morningside's new precinct.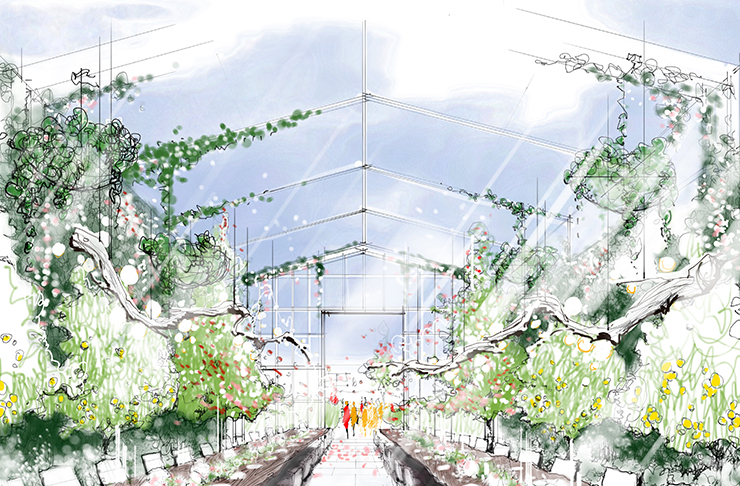 The Glasshouse
Perhaps the most impressive of the spaces is the 450 square metre glasshouse. An impressive event venue, it has a Mediterranean vibe and can cater to 400 people standing or 250 seated. Perfect for community events, market days or even weddings it has 12-meter high ceilings and is lined with olives and high oak trees, making it an unforgettable venue.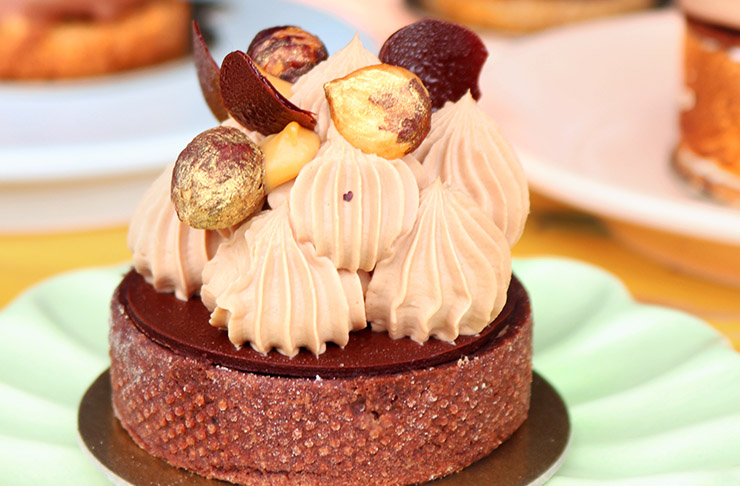 Miann
Indulge your sweet tooth at cult favourite Miann. With a blooming mini garden at its front, you'll find a cafe and patisserie serving fresh brews and creative bites. You can't go wrong with their house-made gelato offering, but if you're more of a savoury person, the almond croissants are a must. You'll also find a chocolate shop with blocks and bites that are made by the masters right before your very eyes.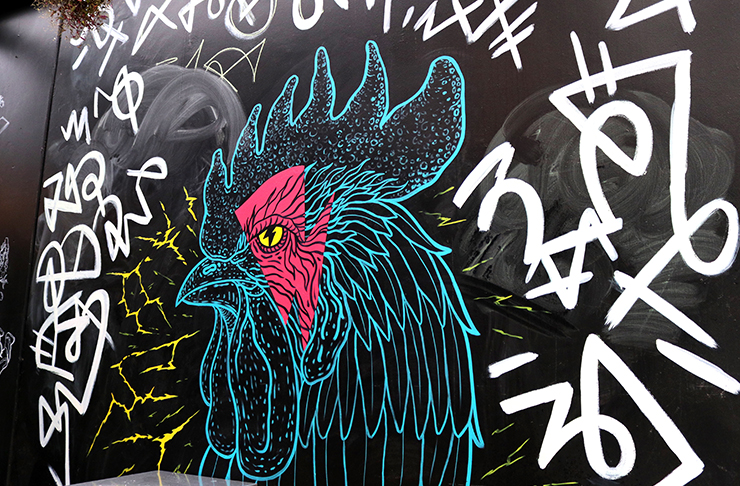 Electric Chicken
Previously a Mercury Plaza favourite, Electric Chicken has found its permanent home in Morningside. With the fit-out popping in colour, choose between a quarter bird, half bird or whole bird then pick which one of five ways you want it cooked, add a side and you'll be in foodie heaven. They're also serving up chicken sandwiches, which include a vegetarian option, soda, and liquor. There's even merch to purchase, including tee-shirts and milkshake syrups, for those who want to take their obsession next level.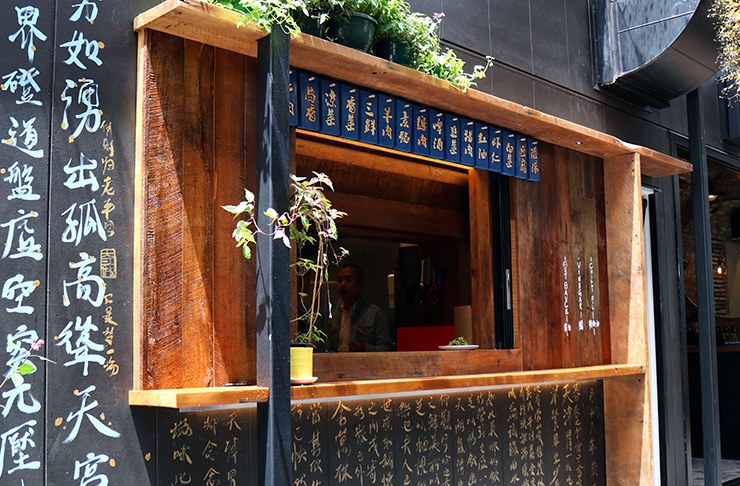 Bo's Dumplings
If you have yet to experience the small parcels of dumpling goodness from K'Road's Top Cafe, then let's just say you've been missing out. A collaboration between chef Bo Feng and Architect DJ Tai, feast on perfectly steamed or lightly fried classics including the chive egg prawn and juicy pork dumplings. Inspired by the flavourings of Bo's hometown, Tianjing, give a cold dish a try for a taste of true homestyle Chinese fare. Our top pick is the spicy beef.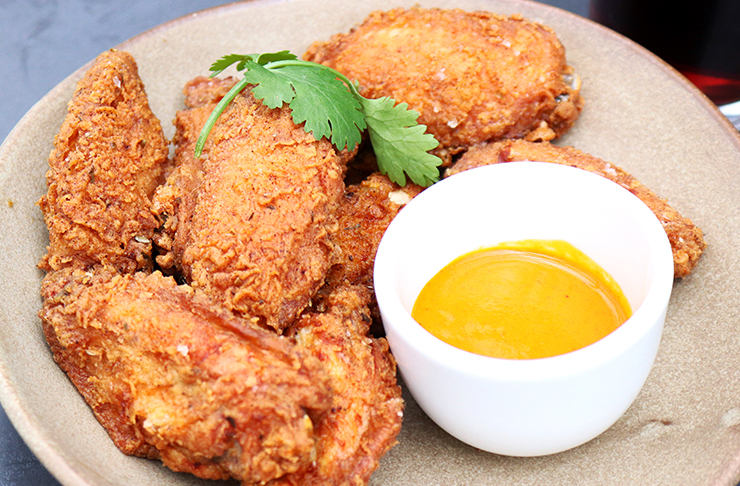 Morningside Tavern
No dining precinct would be complete without some good old fashioned pub food and drinks and that's where the Morningside Tavern steps in. Featuring a mural tributed to the original developer of Morningside, Allan Ker Taylor the space features a sprawling bar and dining space with outdoor seating. Overlooking the space are cosy lounge settings perfect for catching up for a cold one or two. With a starters menu that includes small plates (opt for the small plate platter if choosing is too difficult) and an impressive mains menu, there's something for everyone. Whether you're looking for a Kiwi classic like beer battered fish 'n' chips, a woodfired pizza or even a superfood salad for those on a health kick, wash it down with one of 27 beers on tap, bottled beer, a wine, cocktail or even a mocktail.
Crave
They've been in Morningside for almost a decade and Crave was the first to sign up to the precinct. Drive by on any weekend morning and you'll find customers filling the deck out the front of this community-based cafe. A social enterprise, a portion of the profits are invested back into the community. With a menu that transforms from day to night, as well as an impressive drinks list, Crave is a definite on your list.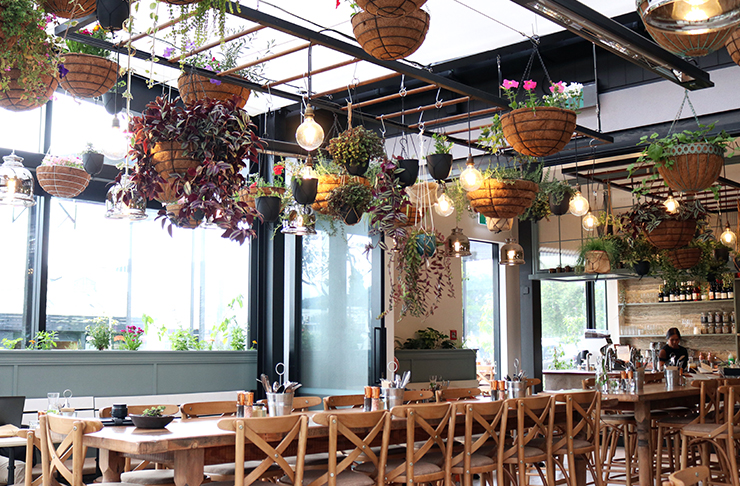 Kind
So great is their love for the local area, Crave is opening its second outpost in the new dining precinct. Less than a hundred meters from each other, Kind will focus on giving back to the environment, as opposed to the community focus of Crave. With visions of contributing to a greener environment through seminars, free seedlings and composting initiatives, locals and visitors alike can expect the same warm service and delicious food.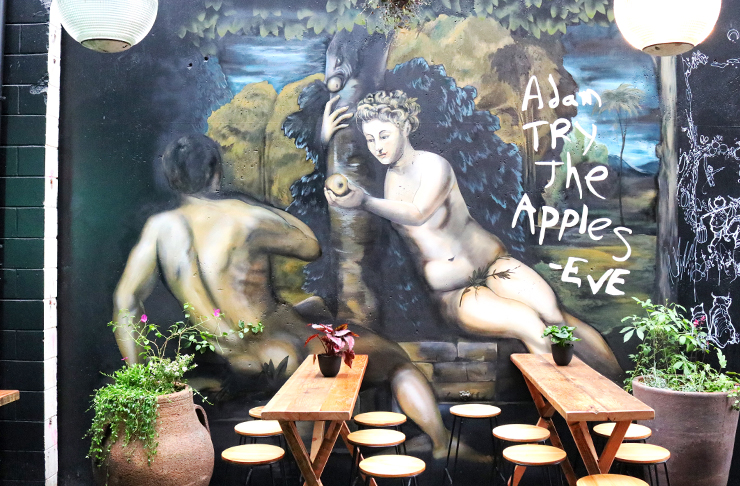 Morningcider
New Zealand's first bar dedicated to Cider, no visit to the new precinct would be complete without to Morningcider. It boasts New Zealand's largest range of cider on tap as well as seasonal cocktails and cider sangria. Freshly brewed and served on site, they also serve their own unique ciders including their take on the classic apple cider, 4:30, nitro bloody cider, and the fejoa sour—a dry brew with an element of sweetness.
Image Credit: Jaiden Bhaga