Auckland's latest new opening has it all—eats, beats, drinks, killer art and more. In fact, it seems like there's nothing they don't do.
Introducing the Swan Hotel, Parnell's welcomed new addition. So much more than just your average hotel, the establishment brings together a little something for everyone no matter what you're into. Sitting on the corner of Stanley Street and Parnell Road, a heritage exterior houses a fit out that draws inspiration from Auckland's diverse and booming social scene. Co-owners Richard Karam and Paul Evans have teamed up with creative director Sarah Jayne Kavali to provide a space all Aucklanders can enjoy.
"We've worked hard to create a space that appeals to all," says Richard. "Taking inspiration from super-pubs around the world, there's a little something for everyone."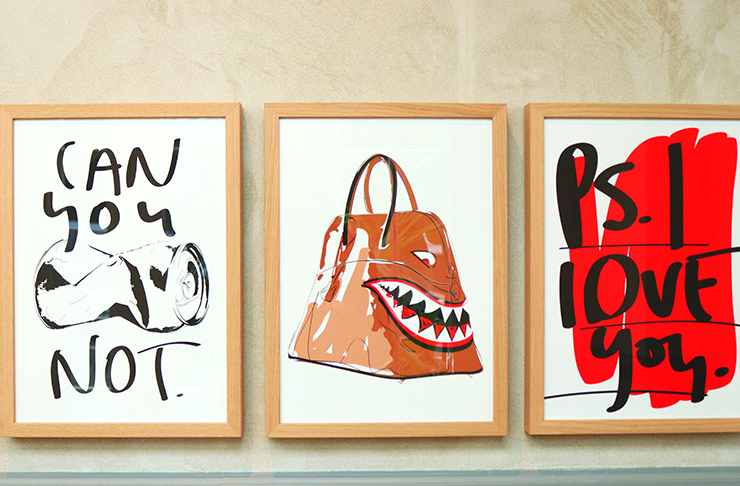 Consisting of three areas, a step inside will have you met with the well-stocked bar and friendly team. Don't forget to take in the surrounding and admire Sarah Jayne's artistic flare with more than 250 unique and thought provoking prints throughout.
Focusing on classics done right, the eatery menu keeps things simple yet effective with a selection of pizza, bites, salads and, of course, sweet treats.
With chewy chunky crusts you can really sink your teeth into and oozing mozzarella, don't miss a chance to taste of their mouthwatering pizza range.
Our top pick is the wicked fried chicken. Think golden, crunchy chicken served with a tangy fresh slaw, fries all in a bowl served with a house-made sauce that's sure to have you coming back for more.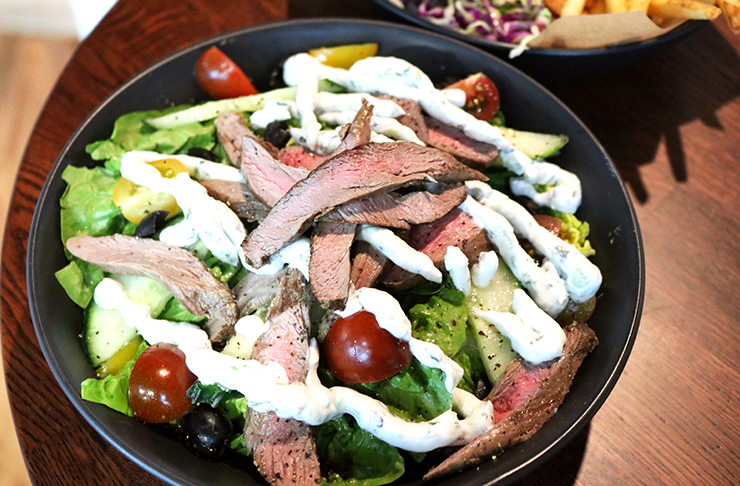 If you like your greens, look no further than the lamb fillet bowl. Served on a bed of baby cos and garden herbs, juice tender lamb is accompanied with a generous drizzle of tzatziki.
A meal's never quite complete without a sweet treat and, lucky for us, Swan Hotel has an absolutely stellar line up of options. Served with a thick, indulgent chocolate sauce, the fresh house-made doughnut balls are a winner in our books. Warm golden morsels of happiness, these are set to be a crowd pleaser.
A hop, skip and a jump from Spark Arena, pre-game with their cocktail creations which pretty much guarantee a good night ahead.
To the left of the eatery is The White Room. A blinding and brilliant blank canvas, it features a gorgeous extensive bar with B.Y.O options available. With flexible arrangements—and, if required, the creative input from the team—it has already played host to a range of events from Dan Carter's TAG Heuer watch launch to family occasions since its opening in June.
Connecting both the eatery and The White Room is a central courtyard that's set to house regular live musical acts from DJ's to other up and coming local talents. With warmer months ahead, it's set to be a hotspot to soak in the summer rays with a cocktail in hand.
Opening their rooms this coming January, we've heard they'll feature Sarah's creative touch throughout with options available for backpackers through to luxury.
Open today, with an offering for one and all, Swan Hotel really is something special.
Prefer to head out of town? Here are nine day trips to take this weekend.
Image Credit: Jaiden Bhaga, Supplied