The days are longer, the temperatures are higher, and lucky for us Aucklanders, we've been blessed with a slew of epic new rooftop eateries, thanks to Westfield Newmarket. They've recently debuted a game-changing, sky-high dining precinct, Rooftop On Broadway, housing some of Auckland's favourite restauranteurs, as well as a few exciting new additions.
From first-to-market ramen joints to epic Geman beer halls, here's everything you need to devour in the city this month. Our advice? Rally your foodie crew and try and conquer it all.
White + Wongs and Sardine Cocktail Bar
Fire up and smash cocktails and dumplings at White + Wongs' newest location, courtesy of the culinary legends at Good Group. This foodie favourite is already known for their Quay Street and Queenstown locations, serving up some sensational East-meets-West flavours. Bright, light and colourful, there are plenty of menu options—we love their dumplings, crispy mushroom money bags and for dessert, our go-to is the deep-fried ice cream with salted butterscotch sauce. In true White + Wongs fashion, there is always a Sardine Cocktail Bar nearby. Overlooking the city skyline with a wrap-around balcony, this cosy cocktail venue boasts a stellar drinks list and is the ideal spot to enjoy a summer sundowner.
INCA Ceviche And Woodfired Grill
Down Peruvian-style fare at the flavourful newcomer, INCA. The brainchild of restaurateurs Nic Watt and chef Darren Johnson (Masu), this venue delivers a smart yet casual fusion of South American and Asian dining. From tasty tacos with complex, layered ingredients to lip-smackingly good spicy chicken wings smothered in smoked chipotle soy sauce, you'll be well looked after here. But that's not all, INCA is home to its very own BBQ stove, serving up lamb cutlets, crispy pork belly, baby back pork ribs and even salmon—meat lovers, rejoice.
IPPUDO
Slurp your way through Japanese eats at New Zealand's first IPPUDO Ramen outlet. Hailed around the world for their beautiful bowls of noodles and broth, we're over the moon they've made it all the way to Auckland. Originating in Japan in 1985, you'll now be able to devour their signature tonkatsu ramen as well as a range of Karaage chicken, stuffed steamed buns, crispy gyoza and pimped-out don bowls. Their modern interior lends itself to the fast-casual Japanese style of eating ramen, making it the perfect stop for lunch with friends or a quick bite on the go.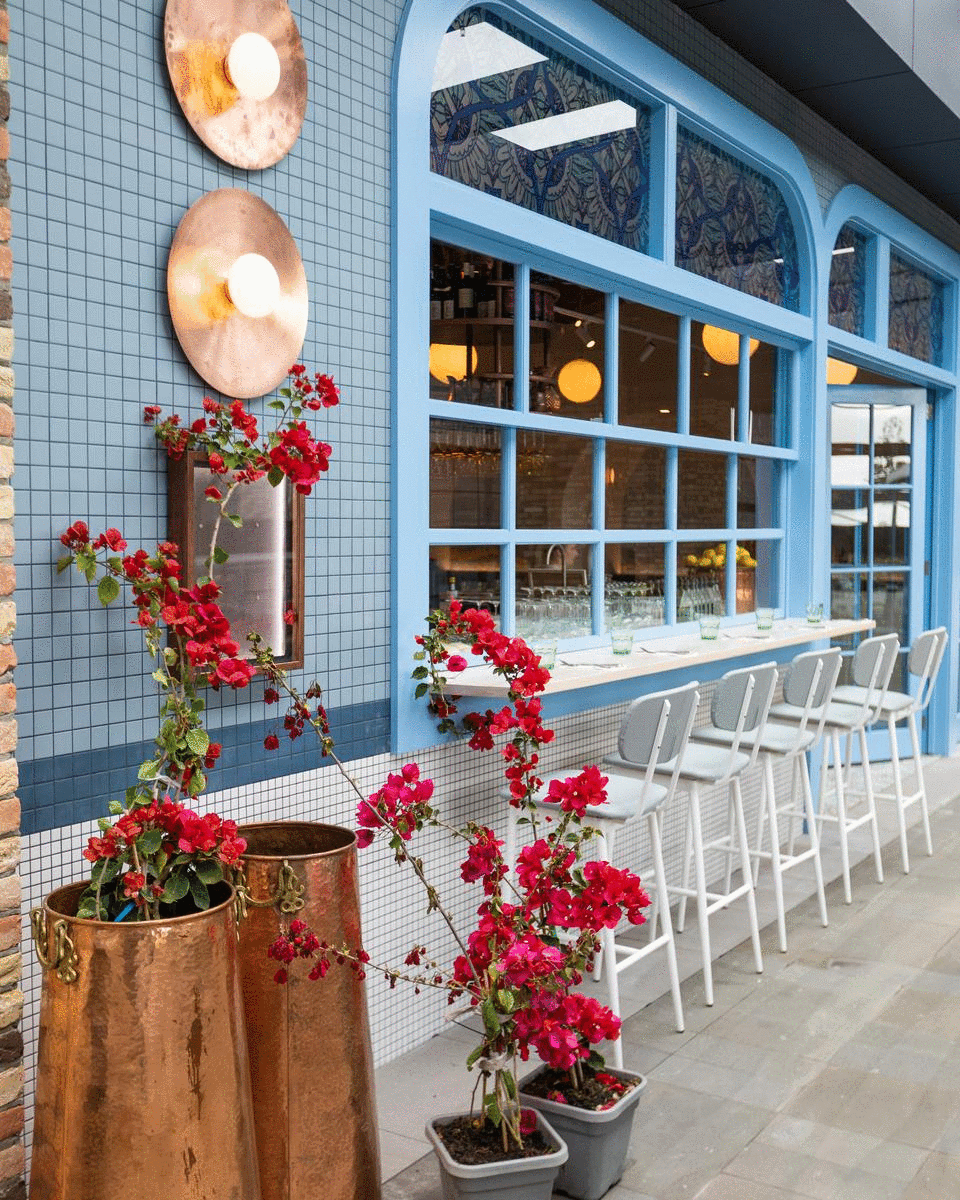 Bodrum Market
Nazar Group—the team who brought us Bodrum Kitchen and Deco Eatery—have launched a new dining concept combining their expert knowledge of worldly flavours and cooking techniques. Bodrum Market offers multiple menus to choose from catering to different cuisines including Turkish, Latin American, Italian and Indian. You can't go past their signature hand-made Turkish Pides cooked to perfection in a wood-fired oven; our favourite has to be the insanely moreish sujuk and egg pide with sliced sausage, a sunny side up egg and feta. And if that's not enough, their decor is truly worthy of a rooftop Instagram moment. Think stunning blue facades accented with bright pink flowers and al fresco dining. We're so there.
The Barvarian
Get among brews and bites from The Bavarian, a huge German beer hall set to become your new locale. Another New Zealand first, The Barvarian is well-known across the ditch for slinging massive jugs of German beer like Hofbrau and Franziskaner. But that's not all, they're also serving up the foodie goods like fluffy pretzels, a selection of decadent schnitzels, loaded bratwurst sausages and sweet treats like Belgian waffles and house-made apple strudel. Upon entry, you'll be greeted with expansive picnic tables and a pumping bar, the perfect venue for a night out with the crew.
Corner Burger
Tackle a mouth-watering stack at Corner Burger, a local favourite that has taken their next venture to soaring new heights. You'll know them from their OG location in Mount Eden, serving succulent bites and of course the original dessert burger. Having now brought their concept to Newmarket, you can smash into a winning number like 'That Burger'—starring a beef patty, truffle mascarpone, gooey cheddar, streaky bacon, salad and, of course, their secret sauce. Don't forget to add a side like poutine fries or jalapeño poppers—we promise you'll be rolling home after this one.
Something & Social
The highly-anticipated Something & Social has flung open its doors and gin lovers should brace themselves because the all-day eatery also offers a rooftop gin garden. Brought to you by the team behind the award-winning Pilkington's, this new venue offers an extensive specialty gin cocktail list and beautifully charred wood-fired pizza—we suggest digging into the Angus beef one with bacon, green chillies and caramelised onion, best paired with a hefty bowl of truffle fries. You'll find us here sipping pitchers of Pimms for the perfect Sunday session.
Island Gelato Company
Cool down with a sweet scoop (or two) from the rooftop's resident ice creamery, Island Gelato Company. Set to be your saviour on a scorching summers day, we're buzzing now that this Waiheke local has now opened its doors on the city fringe. With more than 70 flavours on rotation, plus weekly specials, there's sure to be something that will tickle your tastebuds. Think indulgent scoops like coffee hazelnut crunch, Pics peanut butter caramel or sea salt almond chocolate. We suggest loading your cone high with a mountain of favourites.
Editor's note: This article is sponsored by Westfield Newmarket and proudly endorsed by Urban List. Thank you for supporting the sponsors who make Urban List possible. Click here for more information on our editorial policy.
Image Credit: Westfield Newmarket, The Barvarian