While we love the rush of city life, sometimes it's nice to step into the outer corners of the city—Howick, we're looking at you! The quirky little town is a foodie's dream, with cute cafes and buzzing bars galore.
To help you get to know this 'burb a little better, we've rounded up all of the best places to eat and drink, as well as the best things to do in Howick.
Howick's Best Restaurants And Cafes
Urban In East
Just along the main street of Howick, you'll find Urban In East. For a sleek inner-city feel in the 'burbs, this cosy café has you sorted. Great for an all-day breakfast (may we suggest the brioche French toast and the urban crepes), or a not-your-usual cup of coffee (gingerbread lattes and peanut butter mochas all round please!) Grab one of their comfy complimentary blankets from inside and settle into a seat at Urban In East!
The Apothecary
An East Auckland gem the locals will point you towards every time is The Apothecary. With a 1950's, French-inspired décor in the café and an intimate evening bar, The Apothecary is a great spot for any time of the day or night. The Apothecary is the go-to for any Howick wanderer who is in need of a barista-made coffee, delicious lunch, or after work happy hour drink! We suggest splitting a couple of stretched pizza breads, or digging into a mouth-watering cheese and deli platter for two or four.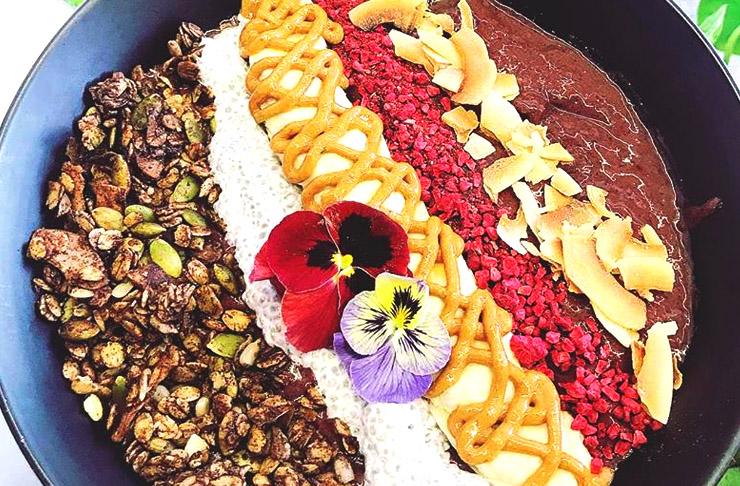 Oasis
A health nut's dream, Oasis Café in Howick is a hidden secret few know about. Half smoothie bar, half café with superfood bowls, open toasts (with flavours like pear, honey, & thyme), real fruit ice creams in waffle cones, and all the breakfast classics like eggs bene and waffles. The great coffee, picture-perfect smoothie bowls (ideal for a 'gram), and pot planted interior will make you (and your stomach) one very happy diner.
Howick Village Café
Tucked away behind the main street of Howick is the Howick Village Café. The cute and quirky spot plays host to an exciting menu, perfect for a spot of brunch. We love the buttermilk pancakes, smoked salmon hashcakes with beetroot and hollandaise and especially the quinoa breakfast bowl. The friendly staff and cosy décor will set you on the right track for having a great day!
The Best Bars In Howick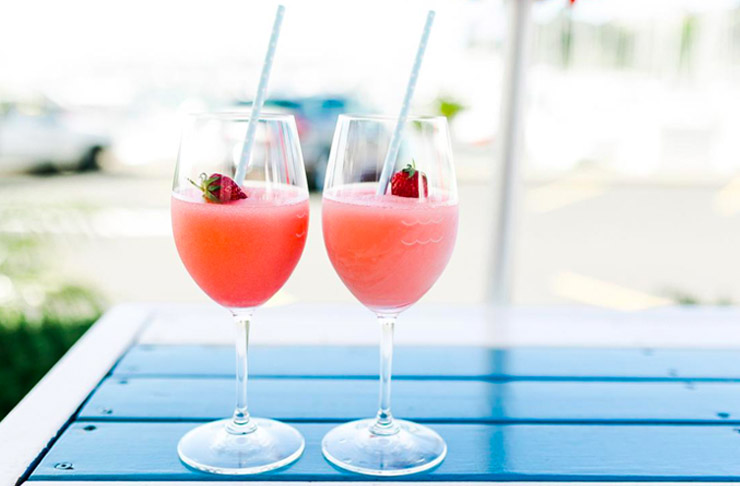 Grangers
Howick is home to the beautiful Half Moon Bay Harbour with views stretching out to the Hauraki Gulf. Along the harbour you'll find Grangers Tap House & Kitchen. The seaside spot has an extensive drinks list, complete with their own house cocktails. It is great for a catch up drinks and, if you get the timing right you'll catch the sun setting over the Tamaki Strait. Be sure to grab some nibbles, like the Waiheke oysters, Korean fried chicken, or John Dory sliders.
The Good Home
The Good Home is very well known for their great hospitality and excellent food, their Howick location is no different. The bar sits bang in the middle of the village and has a great vibe for a round or two of drinks. Their staff will help you choose the perfect brew and will make sure you get home in one piece. Grab a pint and watch the small town of Howick pass by.
The Corner Bar
With a constant rotation of new food and beverage menus, The Corner Bar in Howick is an ideal spot to catch-up and grab a few drinks and tapas with friends. You'll find The Corner bustling with people when the clock hits five in the afternoon and there's always something new and exciting to look forward to with every visit!
The Best Things To Do In Howick
Uxbridge Art Gallery
For a good dose of art and culture, look no further than Uxbridge Gallery. The gallery/theatre/workshop space has something for everyone and will keep you entertained for hours if you time your visit just right. The gallery features artists from far and wide, as well as some local gems and there's classes available teaching everything from cupcake decorating to belly dancing to French lessons.
Howick Markets
Take a stroll through Howick on a Saturday morning and you'll be hit with the scent of fresh pastries, organic fruits and fresh ground coffee. The Howick Markets run every weekend from 8am, offering the best in Howick produce. Be greeted by the friendliest stallholders and get amongst supporting your local. Make your Saturday great with breakfast in the Village and pick up some take-home treats to make the rest of your week extra special too. It's one of the best things to do in Howick!
Howick Golf Club
For some stellar panoramic views and a few swings, look no further than the Howick Golf Club at Musick Point. The peninsula offers views of the whole harbour and neighbouring suburbs, which makes it the best place to escape and sink some golf balls.
Macleans Reserve
Howick is surrounded by beautiful beaches from Little Bucks to Mellons Bay, which are best experienced by foot. Explore the grounds by taking the scenic and relaxing Macleans Reserve walk. Starting up at Macleans College, the walk takes you from the top of the reserve down to Eastern Beach Esplanade and around to Musick Point if the tide's out. Don't forget to take a quick detour to experience the adrenaline pumping flying fox.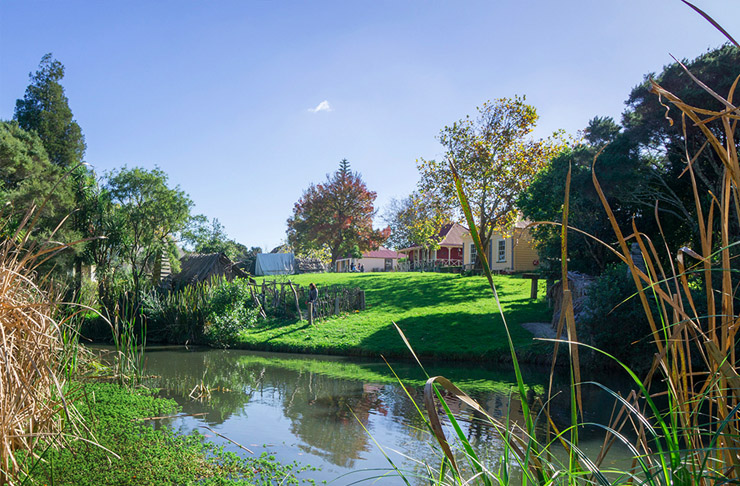 Howick Historical Village
Take a time machine back to the 1800's and experience Howick in it's all historical glory. The Howick Historical Village has real homes and experiences from more than a century ago, allowing you to see real history for yourself. Even better, catch them on one of their lives day when you can interact with real actors with games, school lessons, and jobs to experience first-hand.
Want more?
Image Credit: Kellie Blizard, Oasis Cafe, Lydia Arnold, Howick Historical Village