Lacking inspiration for what to do on the weekend? We understand your pain and that's why we are here—to give you the inspiration to make this weekend the best you've had in a while. Sometimes all you need is a little time spent with nature to make you realise the good things in life are right in front of you.
And so, we bring you seven spots to take your breath away this weekend.
Waitomo Glowworm Caves
Nothing is better than getting out of the big smoke and checking out the stars in the fresh air. Star gazing may be a tad cliché for a lot of us so let's kick things up a notch. Make your way to the Waitomo Glowworm Caves and enjoy a quaint boat ride along the underground river. The worms shine brighter than any night sky and the serene environment just adds to the feeling as though you're in the Milky Way.
Auckland Botanic Gardens
64 hectares filled with lush greenery, native forests and pure beauty, The Auckland Botanic Gardens is one of the most beautiful spots in town. With more than 10,000 plants from all around the world, this idyllic wonderland of tranquillity is the perfect spot to treat your soul to some nature and down time. If alone time is not your thing, take a date and this romantic spot will create the best lovey-dovey vibes.
Waipu Cove
Take a day trip to one of the most beautiful beaches in Northland. Waipu Cove has got everything you can think of when you imagine an ideal beach in New Zealand. It has the long sandy beach which is perfect for strolls, clear blue water to swim in with strong waves for our surfers. What we love most is the friendly community of Waipu Cove as it really brightens up the ambience and mood along with their local fish and chips shops and old school dairies.
Sunset On Mount Victoria
If you're a sucker for sunsets then no doubt, Mt Victoria is made for you. This peak point of Devonport catches all the golden rays of the last hour of the day and will for sure take your breath away. To maximise this experience, grab a bundle of fish and chips and have your Kiwi classic grub with a killer view.
Muriwai Beach Gannet Colony
A classic beach with a clear blue ocean and strong waves will never fail to please the eye of any beholder. Take an easy stroll up the hill on to the Gannet Colony and embrace the loud sounds of the birds and let your hair go wild in the strong winds of the sea. Views of the gannet are just one part of the scenic spot, you also get treated to the best views of Māori Bay and Muriwai Beach, both iconic New Zealand beaches.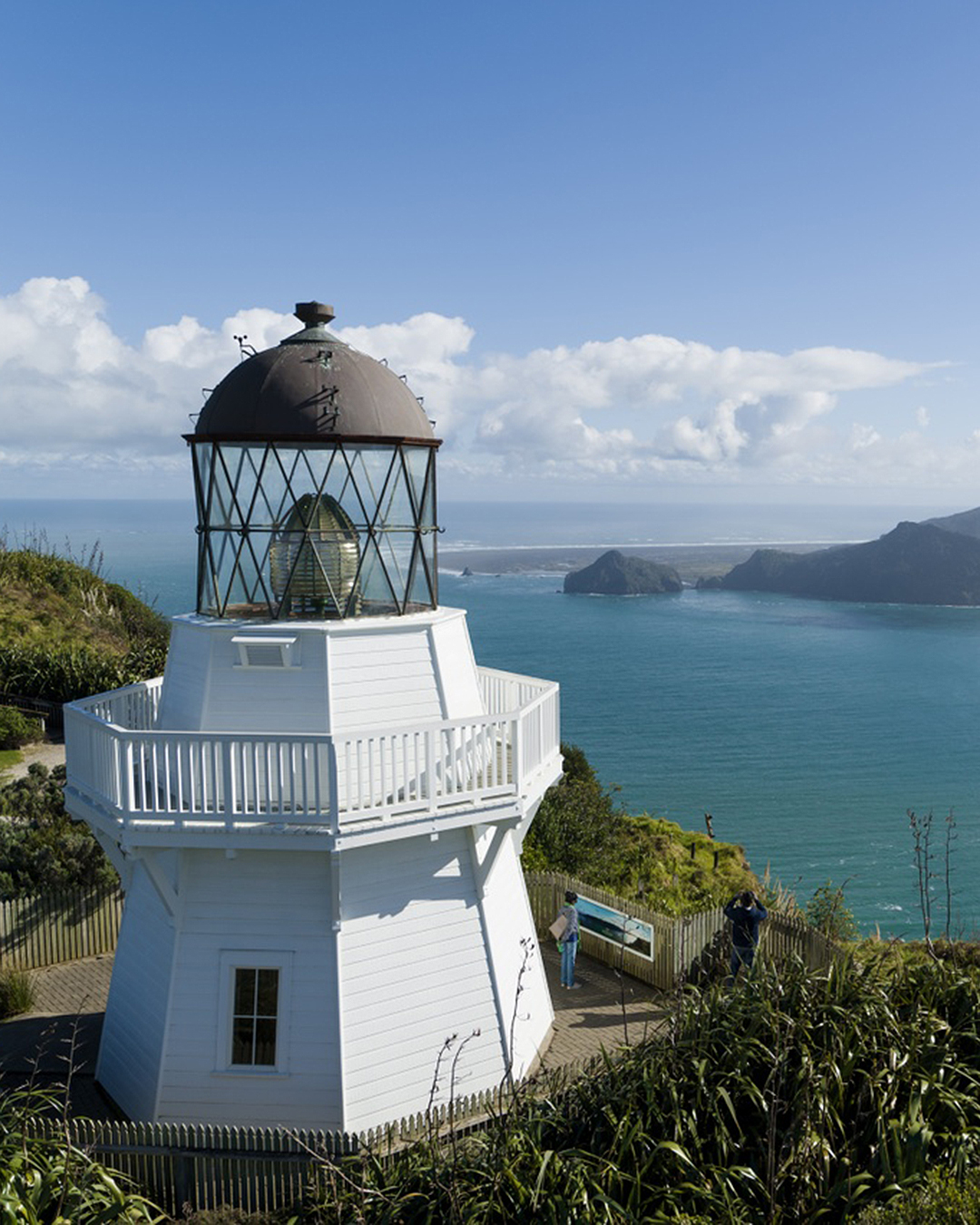 Manukau Heads Lighthouse
Take a long drive to the scenic spot in Manukau Heads and soak in the beauty Manukau Heads Lighthouse has to offer. Completely secluded in terms of people and surroundings, you'll feel like you're in the midst of a mind healing retreat. Being one of the very few light houses that are accessible for visitors, Manukau Heads Lighthouse allows us to see a view from the top like no other, truly a one of a kind destination.
Karangaheke Gorge Historic Walkway
Take a look at some New Zealand history as the Karangaheke Gorge gives us an insight of the days of gold mining along with the stunning scenery this spot has to offer. Don't forget to make a visit to the infamous bridge that crosses a beautiful flowing river and gets you even more intimate with the surrounding nature and forestry.
Looking for more weekend inspiration? Here are Auckland's Best Weekend Walks And Hikes.
Image credit: Waitomo Caves by Marcel Strelow, Waipu walkway by David T, Manukau Heads Lighthouse by ATEED