Nothing has us feeling more festive than a completely over-the-top display of Christmas lights—yes, this is definitely a case of the more the merrier! Lucky for us Aucklanders, there's no shortage of places to see such a jolly sight...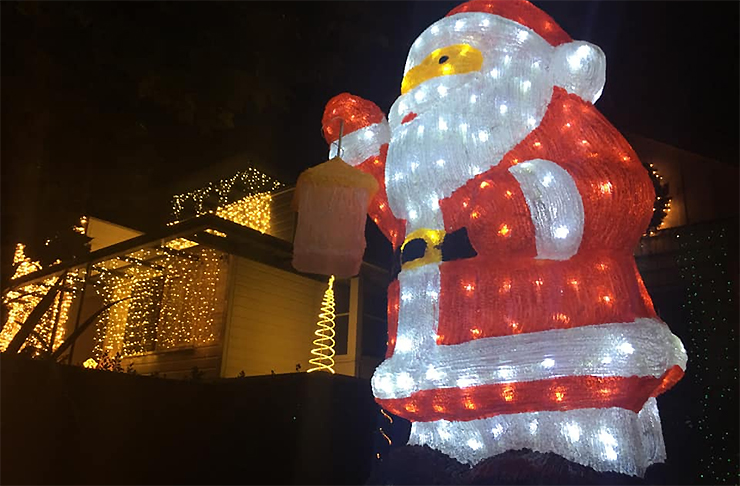 Franklin Road
Ponsonby
It wouldn't be right to feature a story on Christmas lights without mentioning Franklin Road. What for 11 months of the year looks like any other street in Ponsonby (beautiful, yes, but not particularly festive), is transformed into a truly outstanding display of holiday cheer on December 1. Considered by many to be Auckland's best Christmas light display, you'll be hard-pressed to find a house that doesn't join in the celebrations; which spill onto the surrounding streets and even include local businesses (who else remembers the orthodontist's giant Santa, complete with light-up braces?). Make the pilgrimage on foot and you'll also be rewarded with gardens covered in baubles, carollers singing from front doors and even the odd bit of (fake) snow.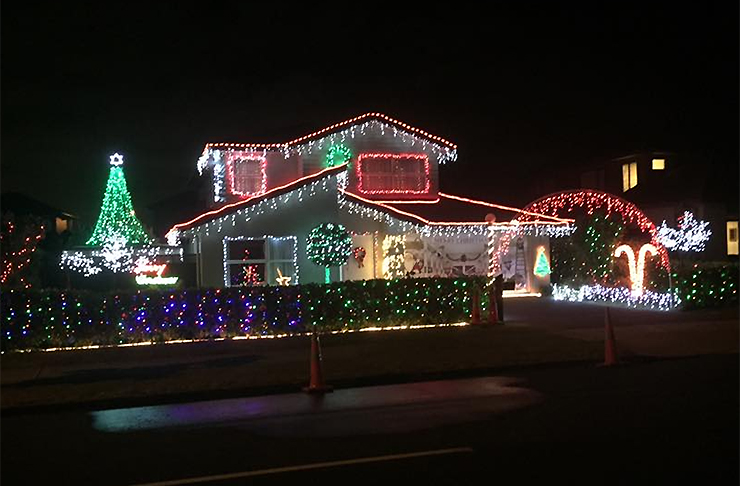 Karaka Lakes
Karaka
This is a South-Auckland favourite, headlined by an exceptional light and music show at 20 Cornwall Place (great news for loyal light-goers, who know that it took a hiatus from the festivities last year). Other Karaka Lakes residences will also be showing their support for the holiday season with elaborate Christmas decorations, and—naturally—more lights.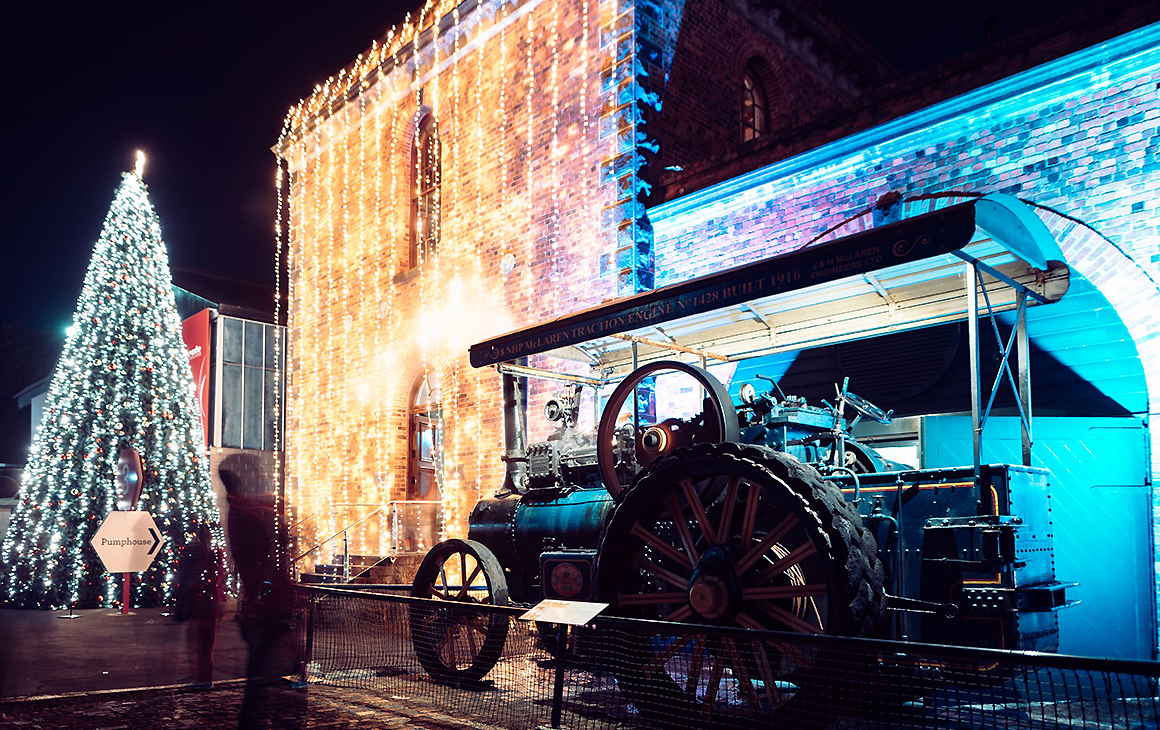 MOTAT
Point Chevalier
MOTAT moves into full holiday mode mid-December, becoming a magical, fairylight-filled wonderland in the lead-up to Christmas. Its hertitage buildings look extra pretty covered in Christmas lights, as does the iconic tram. Live entertainment, food trucks and an epic selection of holiday movies (think Home Alone, Elf and The Grinch) complete the line-up; while in an event first, there will also be an ice-skating rink this year.
Torbay
Christmas lights with a cause is definitely something we're in support of—especially when there's kids involved—and that's exactly what you'll get when you visit the Torbay Christmas Lights. You'll be feeling all sorts of festive knowing your donation to this epic event will be received by Starship Children's Hospital (a la Home Alone 2, when Kevin meets Mr Duncan).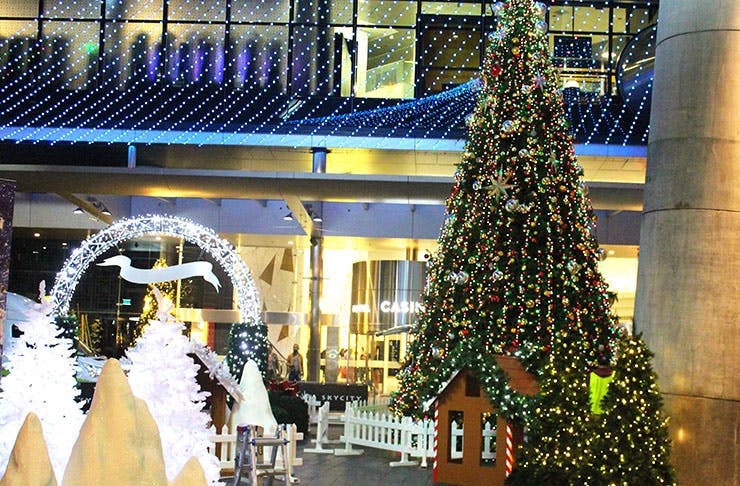 SkyCity
Auckland CBD
Auckland's most awesome example of Christmas lighting has to be the Sky Tower, whose 328m frame can be seen glowing red and green from all over the city—sort of like a giant Christmas tree. Travel into the CBD for a closer look and be treated to even more lights as part of SkyCity's annual Christmas celebrations, which also include a show by the SkyCity Rockettes, live music, and dancing gingerbread men (wait, what?). Oh, and get your token Christmas pic under (an actual) giant Christmas tree, located in the plaza.
Victoria Park Market
Auckland CBD
Strolling beneath the many lights adorning Victoria Park Market this December, you'd be forgiven for thinking you've stumbled across a holiday market in some far-off city on the other side of the world. This beautiful venue will be fittingly transformed into a European-style Christmas market each Thursday evening, with its lights acting as a major drawcard. While you're there, peruse the gourmet food and craft stalls or head along to Santa's grotto for a cheeky snap with the man in red himself.
Smith & Caughey's
Auckland CBD
This one's less about the Christmas lights and more about the experience as a whole, but it's worth a mention all the same. Aucklanders look forward to the festive celebrations at Smith & Caughey's all year long, including an amazing animated window display typically based on a children's book (this year, The Night Before Christmas), and strings of pretty Christmas lights that give Queen Street an instant injection of holiday cheer. Head instore to the stunning Christmas shop for more festive feels.
Keen to get your shopping sorted in one fell swoop? Check out Auckland's best Christmas markets.
Image credit: Motat, Fish Bowl, Jaiden Bhaga, Franklin Road Christmas Lights, Karaka Lakes Christmas Lights