Nature lovers rejoice, we've sorted your next micro escape and spoiler alert: it involves lush UNESCO national parks, delectable fresh seafood, scenic roadies and magical star gazing.
Introducing Southland, New Zealand's most picturesque region. The best part? It's right on your doorstep—a short two-hour flight time between Auckland and Invercargill with Air New Zealand's new non-stop service, kicking off on August 25. Pack your athleisure and unplug from everyday chaos because here's nine things you should do in Southland.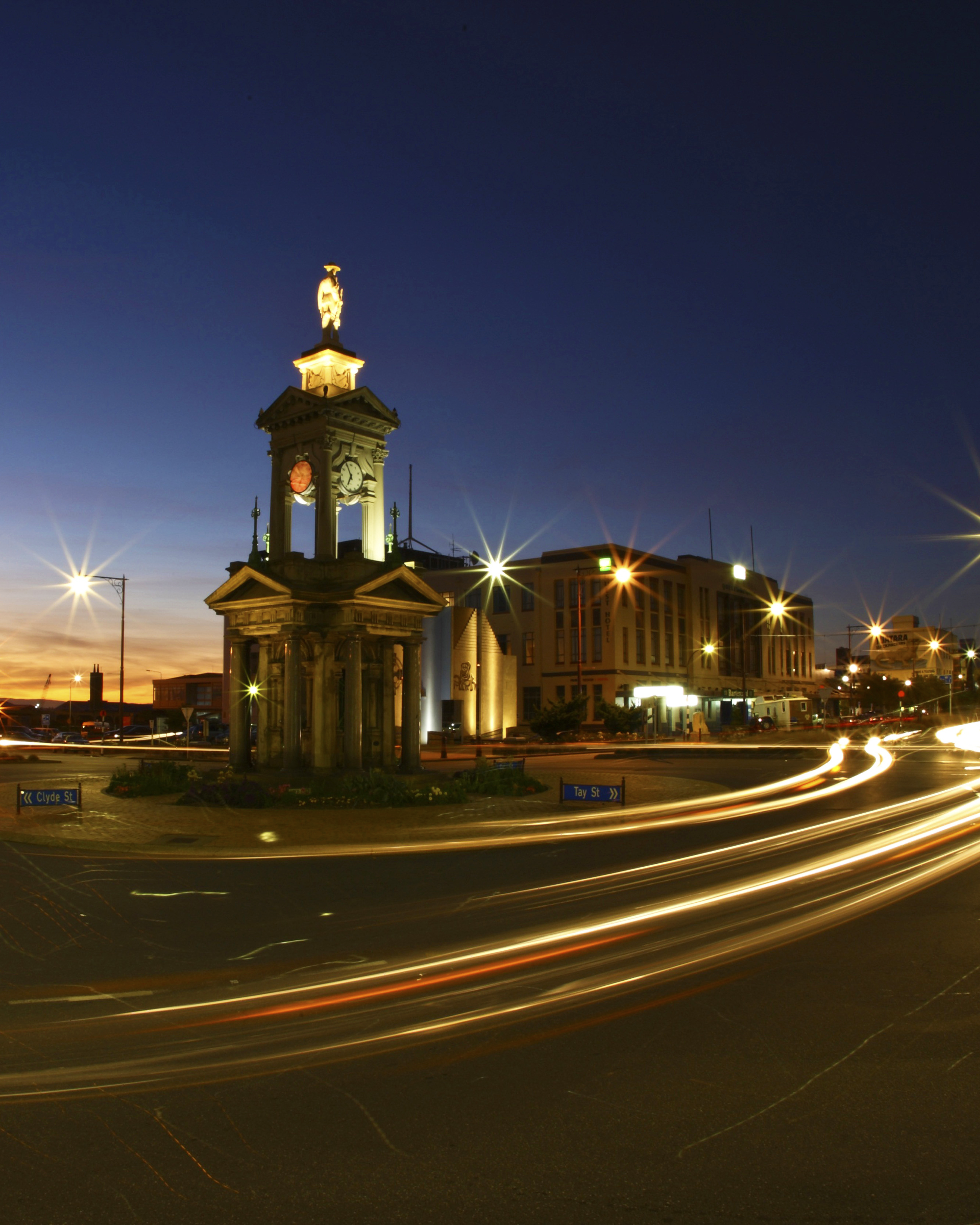 #1 Touch-Down In The Gateway To Southland
With non-stop flights between Auckland and Invercargill, there's no excuse not to explore New Zealand's southernmost region. Invercargill is packed with unique and wonderful things to do from the classic motorcycle museum through to Dig This, New Zealand's only heavy equipment playground where you can get your tradie on with bulldozers and excavators. Urban adventurers are well catered for with the central Queens Park, a sprawling city oasis and Oreti Beach—a coastal wonderland just minutes from town. Here you can charge a 4-wheel drive across the sand and witness a spectacular southern sunset.
#2 Devour Invercargill's Foodie Scene
Here at Urban List, discovering a new place is all about gobbling up local eats, and Invercargill is no exception. Kick your day off with a drool-worthy Kiwi breakfast from local favourite, The Batch. Then opt for a caffeine fix at Black Shag Espresso and Eatery, or a classic Southland eat, the gooey cheese roll, from Zookeepers Cafe. Satisfy your sweet tooth at the Seriously Good Chocolate Company, who serve decadent treats like gooey hot chocolate and a selection of handcrafted chocolates with flavours like jaffa and pavlova, or Bluff oyster and cheese rolls for the more adventurous. Round out a day of dining at Buster Crabb, where you'll enjoy lavish local eats inside one of Invercargill's Dee Street heritage buildings.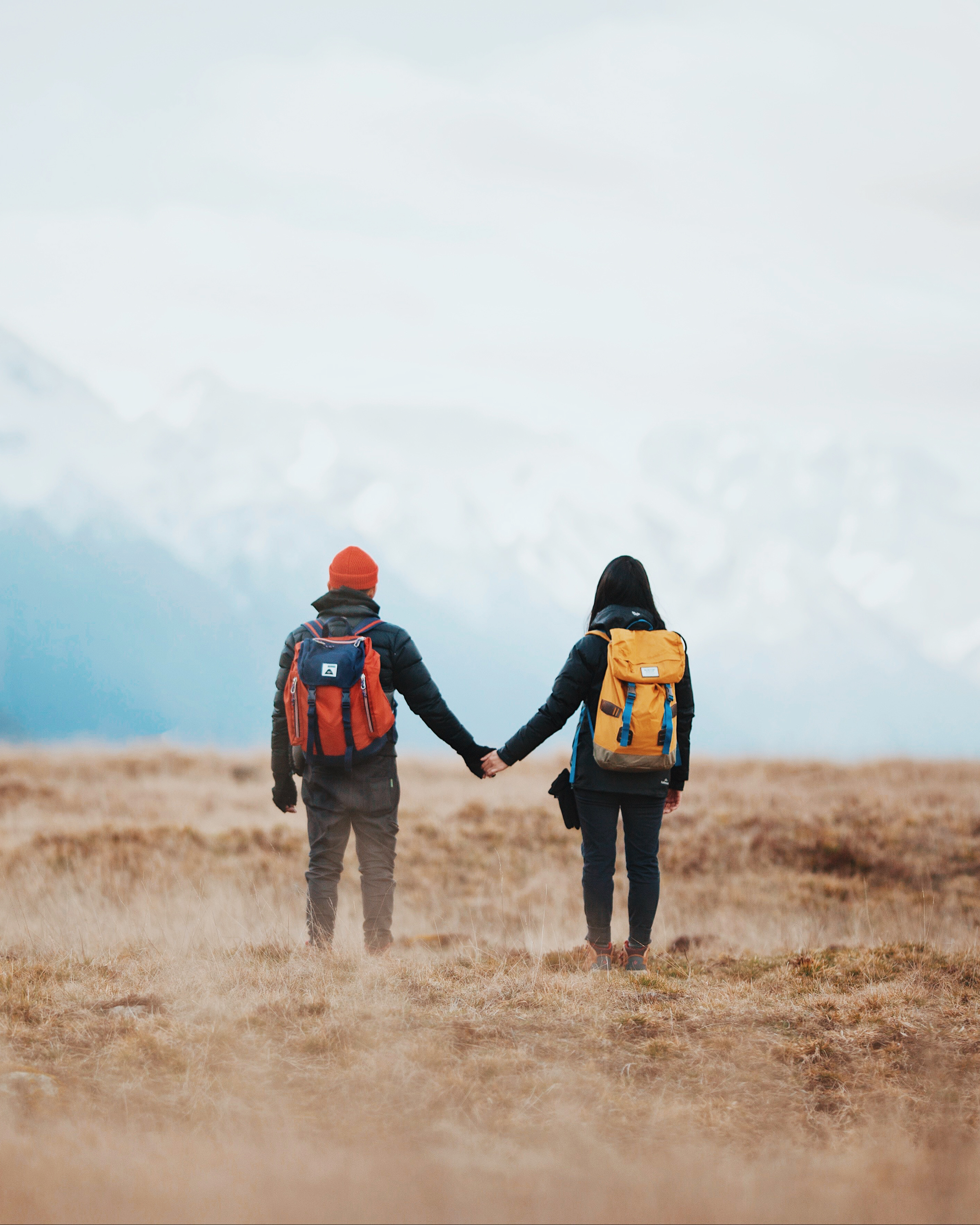 #3 Hit The Hiking Trails
Southland is known for its unique hiking trails that traverse jaw-dropping views and picturesque landscapes. The region boasts four of New Zealand's Great Walks—so grab your hiking boots and gear up to go off-the-grid and spend a few days in the wilderness. Beginners should tackle the Rakiura Track on Stewart Island, which takes you through native forest and isolated beaches over three days. For epic views of Lake Te Anau and thrilling cave excursions, check out the Kepler Track. For alpine adventures, crystal clear rivers and dramatic waterfalls, the Routeburn Track is a must. But if stunning panoramic views, glacier sightings and ancient rainforests are more your vibe, don't miss the world-renowned Milford Track. If you're looking for a more leisurely stroll, Southland also offers endless short walks—don't miss the Slope Point track which takes you to the southernmost point of the South Island.
#4 Indulge In Bluff Oysters
Let's be real, these beauties are the best in the world. The unique, intense flavour of Bluff oysters are thanks to the natural oyster beds found in the nearby Foveaux Strait. Oyster season runs from March through to August and we recommend devouring them fresh on the spot at Fowler Oysters in Bluff. Should you find yourself down south in May, check out the annual Bluff Oyster & Food Festival, which will satisfy all your seafood cravings.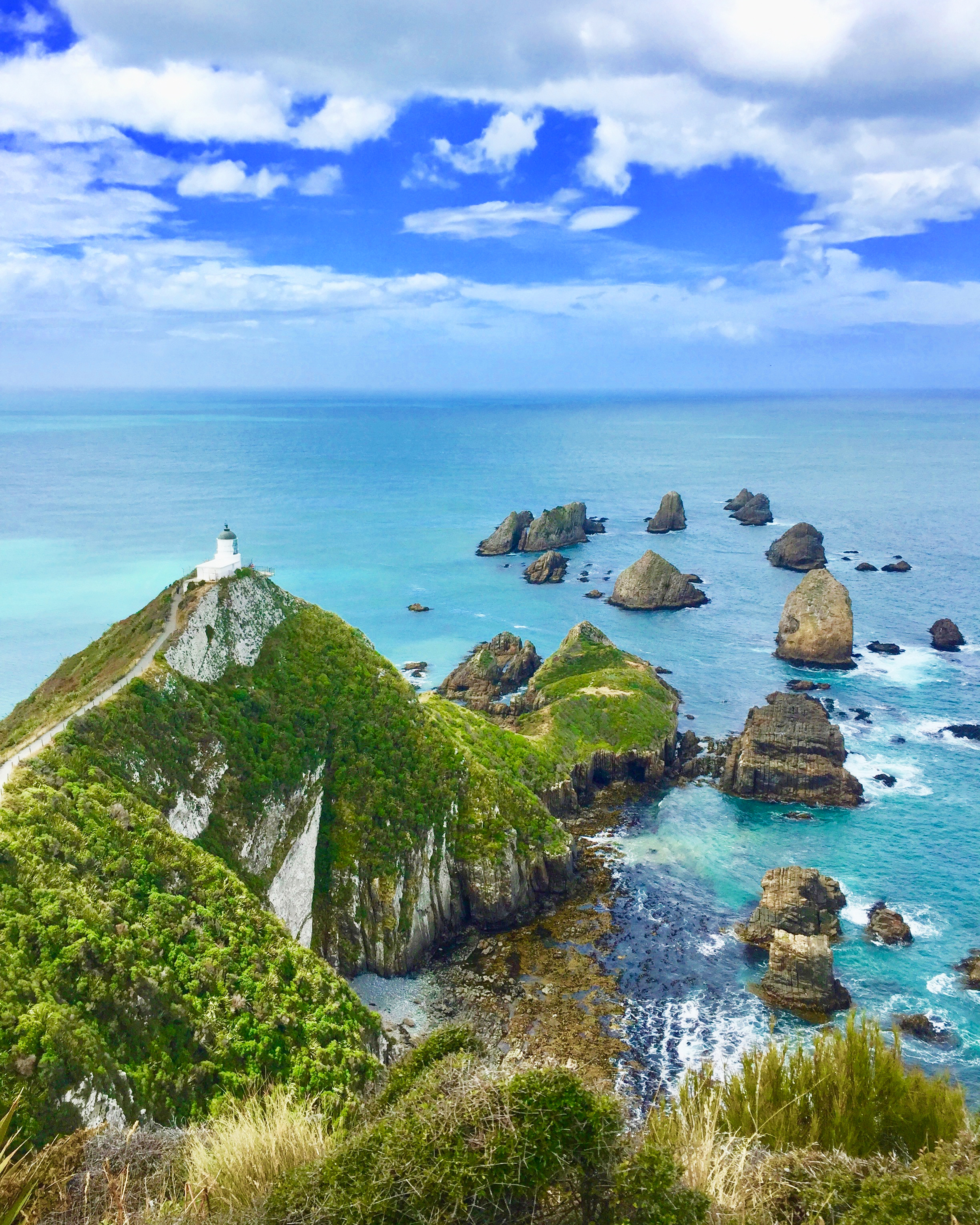 #5 Roadtrip New Zealand's Most Scenic Drive
Set off on an unforgettable roadtrip across the Catlins, a magical three-hour coastal stretch between Invercargill and Balclutha that will leave you speechless. Start off at Curio Bay, home to the incredibly rare Yellow-Eyed Penguins (Hoiho) and Hector's Dolpins (Upokohue). Next enjoy a peaceful walk along Waipati Beach and explore the grand 30-metre high Cathedral Caves at low-tide. Don't miss Pūrākaunui Falls, where you'll witness a dramatic scene of water cascading down three tiers. Finally, the Catlins roadie is not complete without a trip to Nugget Point. Make your way to the lighthouse lookout and you'll recognise the iconic scene of rocky 'nuggets' that flank the headland.
#6 Disconnect On Stewart Island
Pay a visit to New Zealand's third island, Stewart Island, which offers a relaxing pace of life and abundant outdoor activities, the perfect excuse to unplug from the chaos. Here you'll encounter friendly locals, including some 13,000 kiwi birds. From the main island you can hop over to Ulva Island, an untouched sanctuary for native birdlife including the kiwi, fantail, kererū, and blue penguins. Don't miss the epic views from Observation Rock, looking over Paterson Inlet and Mount Anglem—they're best seen at sunset. Spend the rest of your days kayaking or paddleboarding, or alternatively explore the island by scooter or e-bike.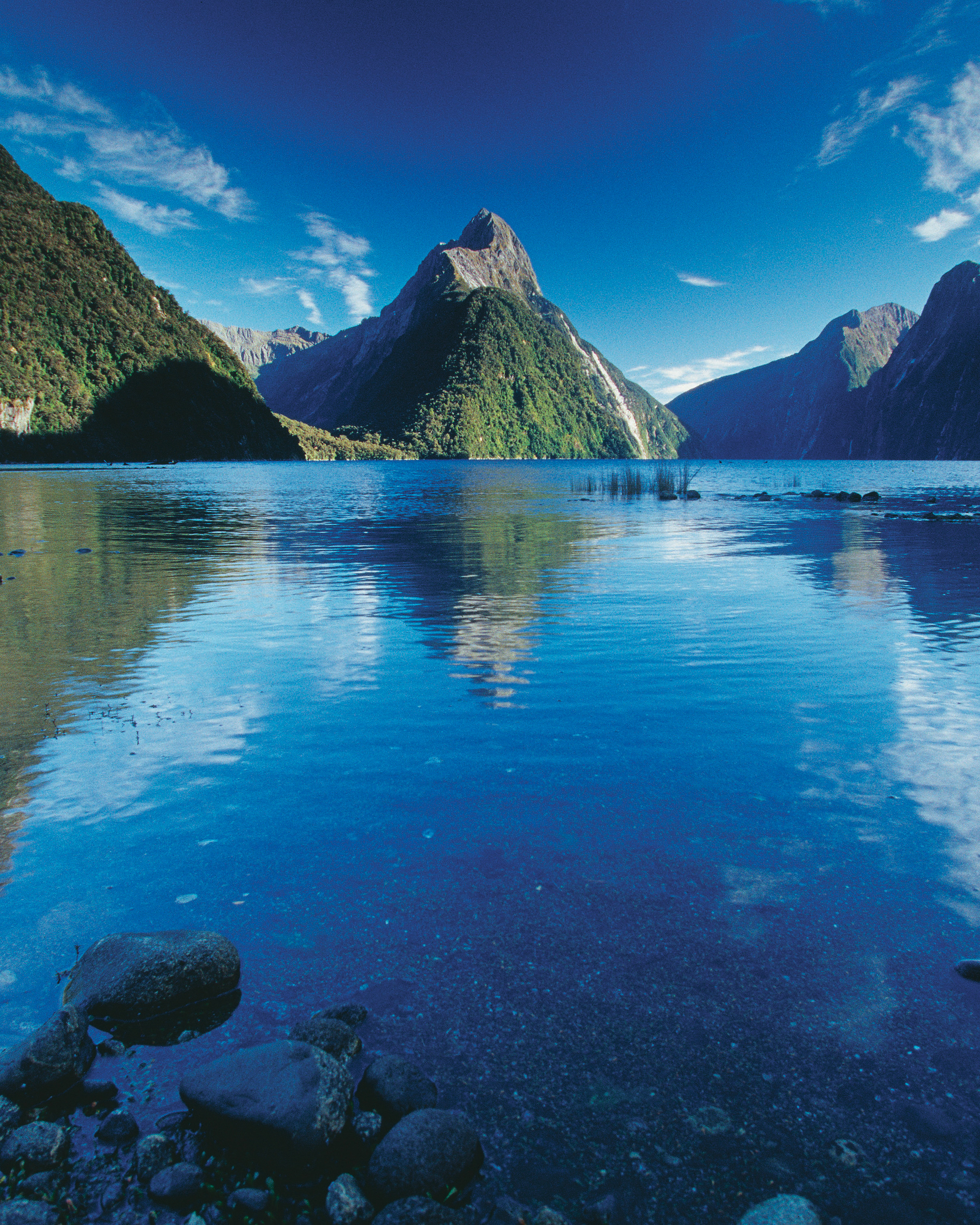 #7 Explore This UNESCO World Heritage Site
Affectionately termed 'the eighth wonder of the world,' Fiordland National Park is a nature lover's paradise, home to 14 fiords including the infamous Milford Sound and Doubtful Sound. The region boasts endless things to do—check out dramatic scenery up close on a boat cruise, get lit at the Te Anau Glowworm Caves, head underwater and dive with dolphins, bask in Milford's highest waterfall at the Lady Bowden Falls or witness the iconic Mirror Lakes. Make sure to soak up all the sights because this is just the beginning of what Fiordland has to offer.
#8 Treat Yourself To An Overnight Cruise
Fact: the best way to experience Milford Sound is in style with a luxurious overnight cruise. Climb aboard the Fiordland Jewel and you'll be greeted with super informed, friendly staff, well appointed private amenities and of course, breathtaking views. You'll also enjoy a three-course meal by the onboard chef, kayaking explorations and access to a rooftop hot tub. Sign us up.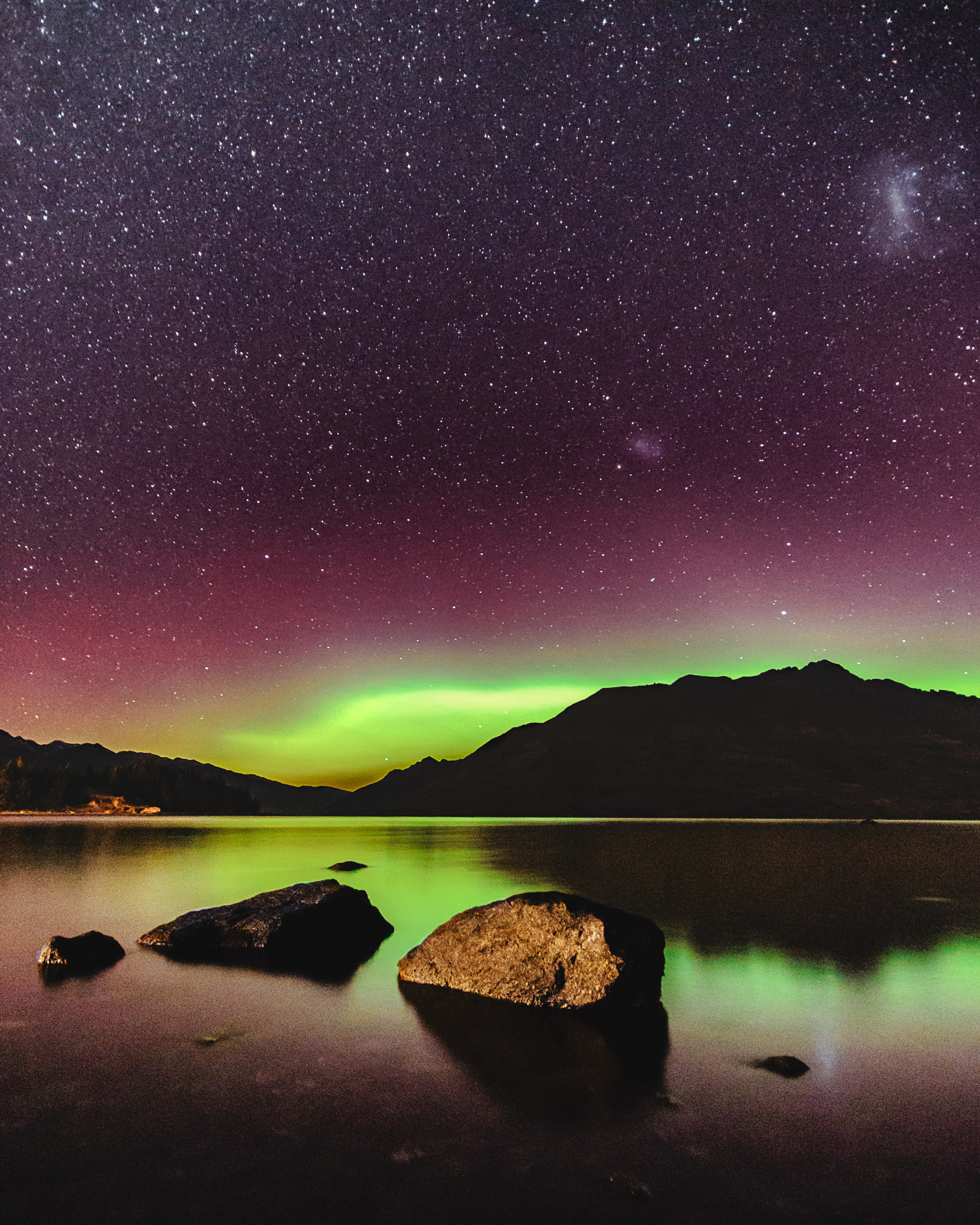 #9 Chase The Southern Stars
Hands down the most magical thing to do in Southland is stargazing, away from the busy city lights, you will see the sparkly milky way, southern cross and more. If you're lucky, you'll catch a glimpse of Aurora Australis (the Southern Lights)—a spectacular natural show of light, colour and stars caused by solar activity. Although not easily predicted, you're more likely to see them late at night, during the winter months and from a spot high up. Our picks for the best places to see the Southern Lights would be the Observation Rock at Stewart Island, the Catlins coastline or Invercargill's Sandy Point.
If you're dreaming of a breathtaking adventure, then head to Air New Zealand's website and book your trip immediately. Their non-stop flights from Auckland to Invercargill kick off on August 25.
Editor's note: This article is sponsored by Air New Zealand and proudly endorsed by The Urban List. To find out more about who we work with and why, read our editorial policy here.
Image Credit: Will Patino, Jennifer Pallian, Erico Marcelino, Zane Carter, Rob Suisted, That Photo Guy, Venture Southland