Roadies: you've gotta love 'em. New Zealand is home to hundreds of towns with their own unique thing going on and, guess what? They're just a skip, hop and a drive from our doorsteps. When looking for things to do in Auckland over the weekend, it's time to embrace our inner adventurers and have a getaway fix on the reg—and there's no better way to get it than hitting up a dinky town just an hour or two from the city.
Suss out your road trip playlist and stock up on snacks because here are eight stunning towns to visit near Auckland.
Mount Maunganui
You'd be hard-pressed to find a JAFA who hasn't made the two-and-a-half-hour trip to the Mount. This easy, breezy Bay of Plenty town is a mecca for surfers, beach lovers and nature lovers alike. There's whale watching, skydiving and the New Zealand-famous Mt Maunganui (Mauao) summit walk. Make the 40-minute trek up and you'll be treated to unbeatable 360-degree views. Pro tip: treat yourself to a well-deserved ice cream from Copenhagen Cones.
Awhitu Peninsula
This stunning spot is just an hour's drive from downtown A-town but you'll feel like you've entered another world—it's easily one of the best things to do in Auckland. Awhitu Peninsula is all sorts of stunning. There are mountain bike and walking trails in the Awhitu National Park, picnic pozzies, cliff-top vineyards and the historical Manukau Heads Lighthouse—one of the only lighthouses open to the public in NZ. We recommend cruising there on the last Sunday of every month for the Awhitu Country Markets.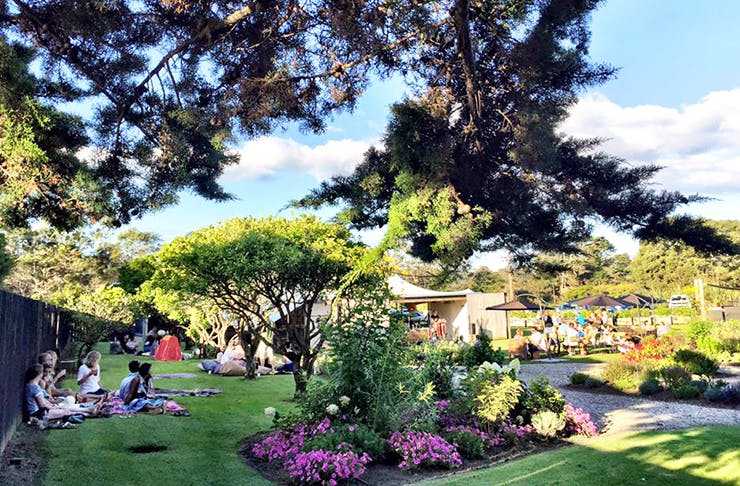 Kumeu
Jump in your vehicle and take the 20-minute or so drive to Kumeu, a pretty country town full of wineries, restaurants and activities galore. On the food front, our pick is The Tasting Shed, where sharing plates and a top-notch vino menu will help you relax into the afternoon. If you're planning to make the trip during summer, add a real fruit ice cream from Phil Greig Strawberry Garden.
Whangaparaoa
Also known as the Bay of Whales, Whangaparaoa has a rep for its sandy beaches, golf courses and the Shakespeare Regional Park—a nature haven for barbecues, walking and camping. It only takes 45 minutes to get there and on Sundays, the Hobbs Wharf Market will have you hopping from stall to stall picking up fresh produce, arts and crafts, gifts and edible goodies for the week ahead.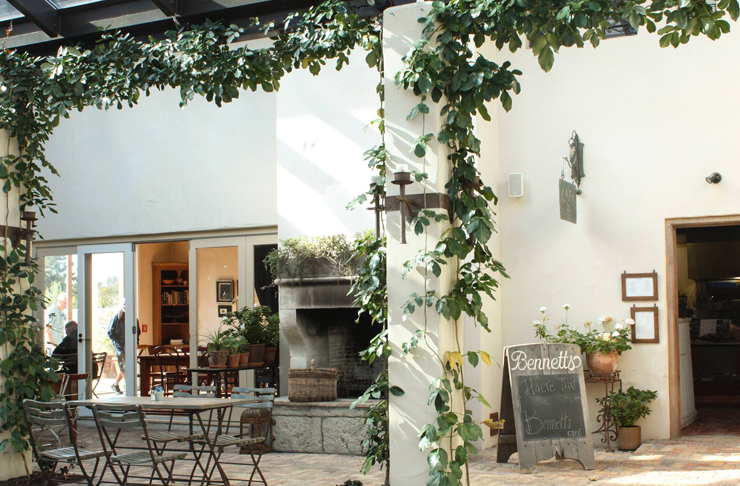 Mangawhai Heads
An 80-minute drive up north and you're in Mangawhai. This charming town has both a surf beach and a peaceful harbour so you can pick whatever floats your boat. Every Saturday morning, the village market puts on an epic spread of local produce, artisan treasures, vino, clothing and jewels, or, if you're a self-confessed chocoholic, a trip to Bennetts of Mangawhai will be your dream come true.
Leigh
Lovely Leigh by the sea. This dinky coastal community has the thriving Goat Island Marine Reserve as their front yard and the epic Sawmill Café for the local haunt. When the weather is warm enough, drive an hour from Auckland before going for a dip with the fishies or see the underwater wonderland from a glass bottom boat. Don't depart without a gourmet pizza and craft beer from the Sawmill Café—they brew on-site and often play host to some great Kiwi artists.
Waipu
A casual one hour, 40-minute drive from Auckland is Waipu, a gorgeous coastal town in Bream Bay. Embark on the Waipu Heritage Trail by car, tracking the history of the place or get a couple of shakas in at Waipu Cove (there's a surf school if you're just starting out). If you're there during March, be sure to keep an eye out for The Cove Fish Fry—a gathering of surfers and shapers who line the grass with their retro board collections. End your day with a pizza and beer at the McLeod's Pizza Barn & Brewery.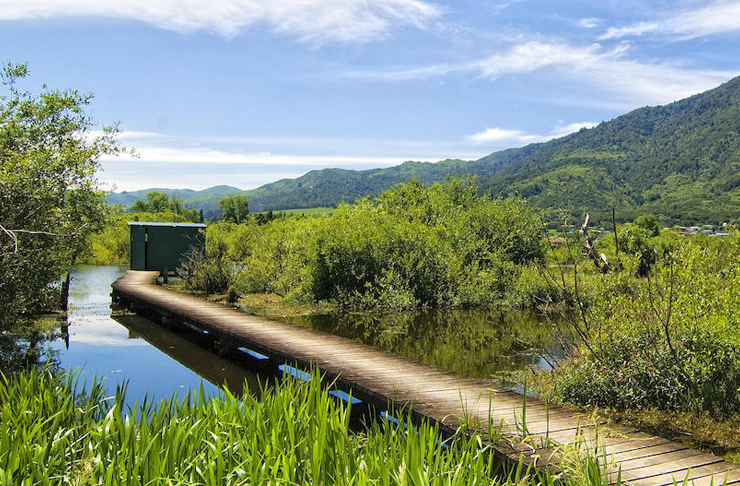 Te Aroha
We raved about Raglan in this list of epic day trips from Auckland but the Waikato is home to another easy-to-get-to gem—Te Aroha. Get on your bike and go for a ride on one of the many trails or simply soak your woes away in a wooden tub at the Te Aroha Mineral Pools.
Image credit: Bay Of Plenty NZ, Waikato Hamilton Tourism, Bennets Of Mangawhai, The Tasting Shed