When it comes to plant-based eating, Dunedin brings its A game. We're talking dedicated shrines of veggie goodness creating such epic concoctions, you won't even notice you're eating healthy. Even the most stalwart carnivores will be convinced to add a little more plant spice to their lives. Viva la revolution.
Kind Company
George Street
You'll immediately relax into the Scandi vibe of the sparkling, brand new Kind Company plant-based cafe and botanical cocktail bar. The beautiful vegan treats and cabinet food are great quick options for lunch on the go, but the real magic is found on the a la carte menu, which features all manner of delicious things, such as the salt and pepper tofu bites or strawberry rose pistachio pancakes (pictured above). Pair this with kombucha on tap or fresh botanical cocktails of the alcoholic variety and you know you're onto a good thing.
Burger Plant
Great King Street
Bringing veganism to the mainstream takeaway scene, Burger Plant has got it going on with a steady stream of loyal converts lining up for a hit of plant-based satisfaction. Grab yourself a cheeky Chook Burger or go hardcore with the Big Boi, top it off with the classic side of fries and if you're really feeling indulgent one of the sweet cookie pies.
Let Them Eat Vegan
Albion Lane
No prizes for guessing the clear focus of the thriving Let Them Eat Vegan eatery and deli, whose breakfast burritos and pies are crowd favourites. This small hole in the wall café changes its menu daily but always has an impressive selection of baguettes, cakes, slices and other goodies to get you through the week. The non-initiated among us could be mistaken for thinking this is no vegan haven, with dishes such as gochujang 'beef' and teriyaki 'chicken' on the menu, but rest assured this is strictly plant-based all the way, and delicious to boot.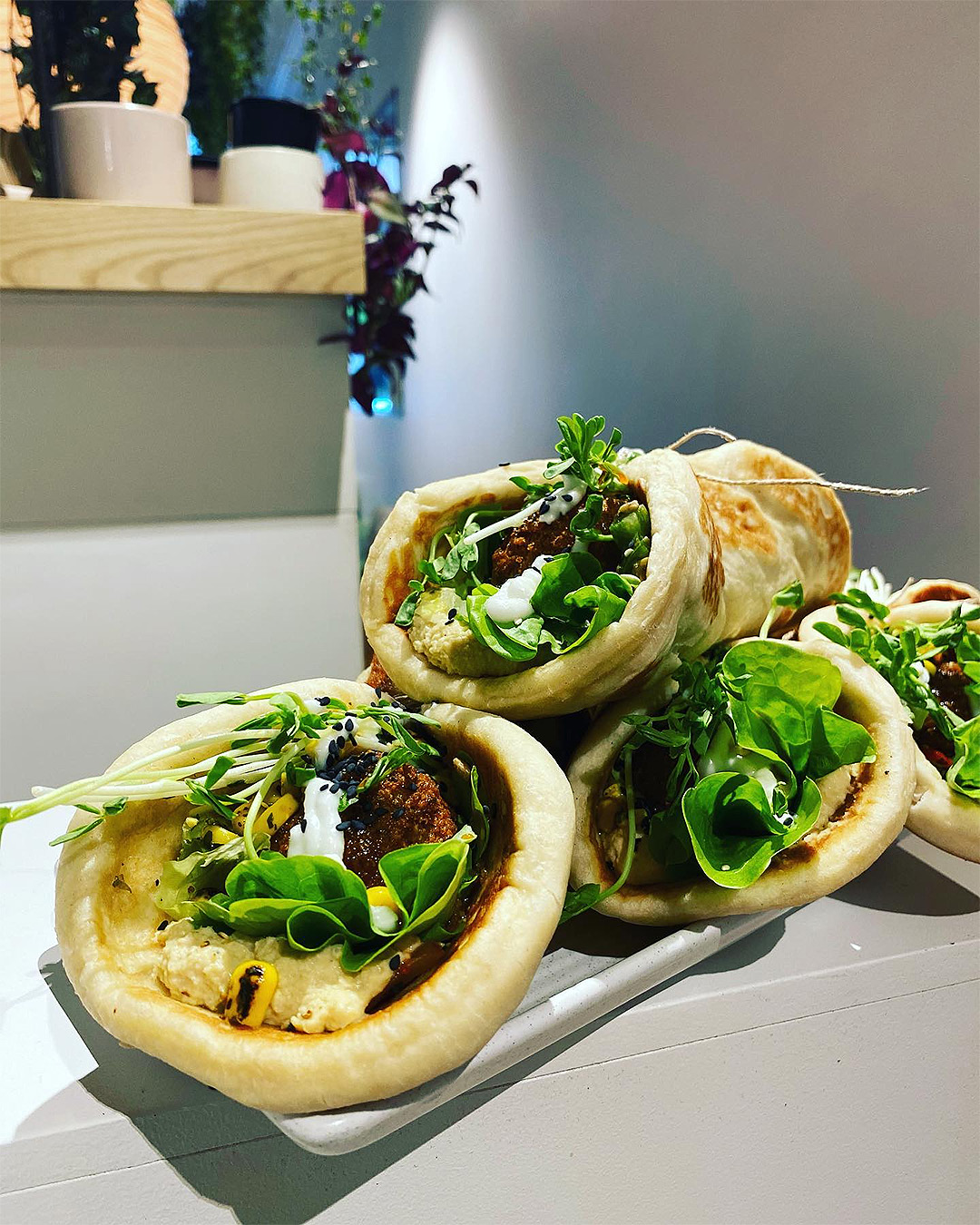 Buster Greens Real Food Room
George Street
There's something for everyone at Buster Greens, so your meat-eating mates need not go wanting. But if you're rockin the vegan vibe, the folks at Busters have you covered with plenty of 100% plant-based dishes and others that can be easily adapted. Make the trip for the glorious smoothie bowls or even the smokey beans and tofu scramble, but you're not truly living if you don't snaffle one of the indulgent vegan doughies. If you can resist the urge to Instagram your food, you'll be one of the few.
Watson's Eatery
Wall Street Mall
A hidden gem tucked away in the Wall Street Mall in central Dunedin, Watson's Eatery is an oasis for the vegan masses, a post-shopping fueling station purveying the likes of mushroom risotto, the Moo-Free Burger and raw Tiramisu.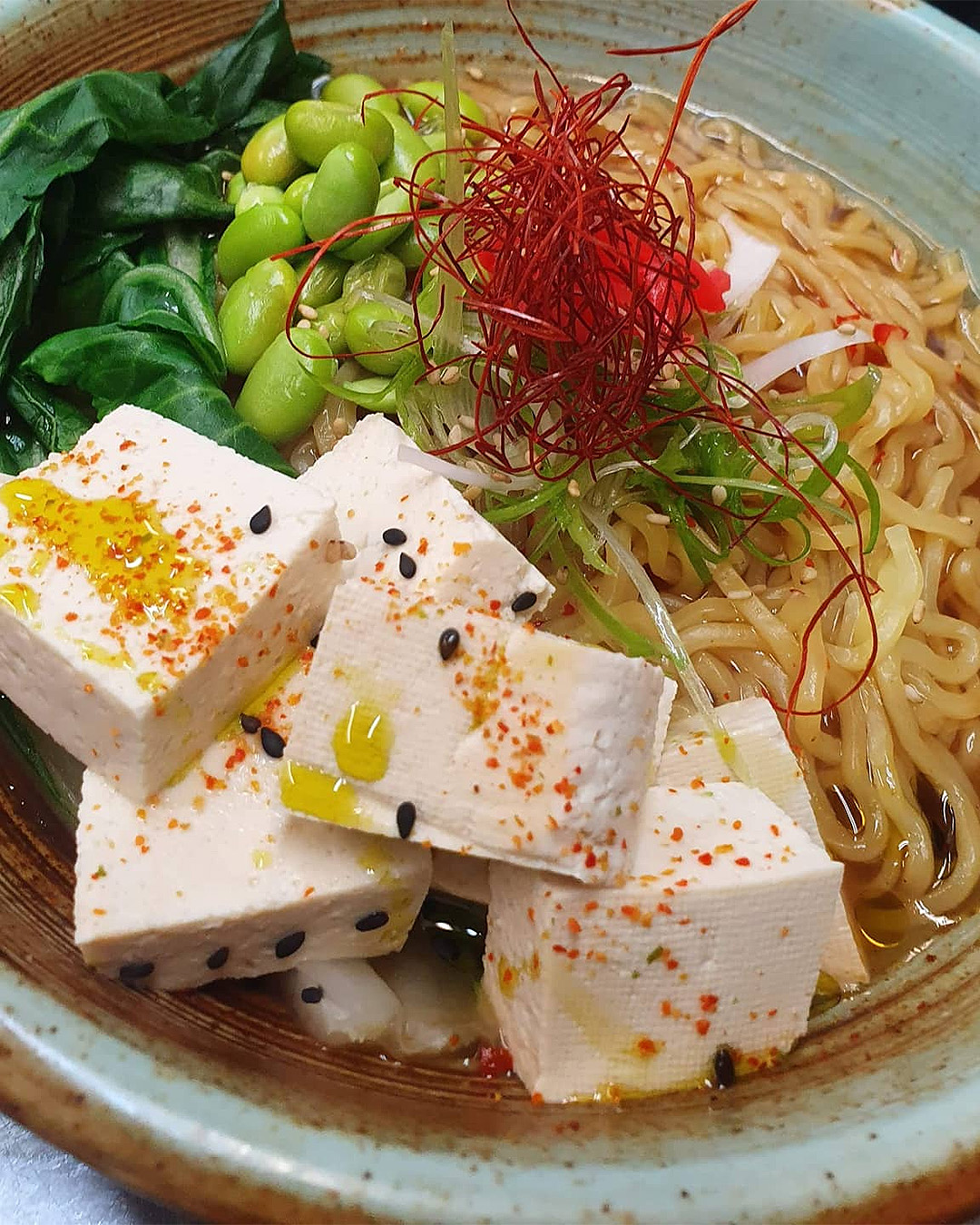 Jizo Japanese Restaurant
Princes Street
Step inside the dark and cosy interior of Jizo Japanese Restaurant to get your fill of tasty vegetarian and vegan Japanese eats at this popular Dunedin eatery. Order up a selection of sushi, tofu poke, curries, ramen and donburi to feast in the Zen like satisfaction of a plant-based lifestyle done right. For those that are treading the path of other dietary restrictions, there are plenty of gluten free options and even a keto-friendly section of the menu. Sugoii desu ne.
Potpourri Vegetarian Café
Stuart Street
The original trailblazer for vegetarian food in Dunedin, Potpourri Vegetarian Café is something of a local institution and has long been a mecca for its amazing vegan chocolate brownies alone. This small but thriving café does a great line in tasty cabinet food including pizzas, salads and quiches as well as a hearty menu of hot nourishing foods. Bonus points if you can score a seat for two in the café's tiny nook table—cool since long before small spaces became trendy.
Taste Nature Café
High Street
The café arm of the Taste Nature organic food store and the only 100% gluten free café in New Zealand, Taste Nature Café is a bustling lunch spot with all the right credentials to be a bona-fide vegetarian and vegan HQ, and hardly a Birkenstock in sight. There's a good selection to choose from, but the daily special savoury or sweet muffins are fast gaining a cult following, so get in early before they sell out for the day. With its own garden twenty minutes' drive north in Waitati, and other organic growers supplying more fresh produce, the food is fresher than the Prince of Bel Air.
Blacks Road Grocer
North Road
Take a step back in time to the Blacks Road Grocer, a retro fresh produce store and café nestled in the heart of Dunedin's bohemian North East Valley. This is the kind of place you can have a cuppa in vintage china with your nana and also chow down on delicious vegetarian food made from scratch. While you're there, stock up on seasonal, local fruit and vegetables, free range eggs, fresh bread, real milk (in glass bottles), cheeses, honey and other artisanal treats.
Now that you're well fed, it's time to check out the best coffee joints in Dunedin.
Image credit: Kind Company, Burger Plant, Let Them Eat Vegan, Buster Greens Real Food Room, Potpourri Vegetarian Café, Taste Nature Café, Blacks Road Grocer