Everyone who's anyone knows New Zealand will deliver when it comes to walking tracks and the heart of Canterbury is certainly no exception. From your 30-minute morning run before work to a Sunday spent adventuring the outdoors, Christchurch has it all. With spectacular views and plenty to get the blood pumping, we're here to share the best walking tracks and trails of our suitably titled Garden City.
Starting with the notorious Port Hills, there are options for all kinds of activity levels.
Here are the best walks and hikes in Christchurch.
Halswell Quarry Park
Halswell
Kicking off our list of Christchurch's best walks, the historic site mixed with botanic gardens at Halswell Quarry Park provides a Quarry Rim track with panoramic views of the city in one direction and the Southern Alps in the other. This dog-friendly track is suitable for all ages and perfect for your morning walk or run situated on the outskirts of town. Once you've completed the 1km loop, you can grab yourself a coffee from the coffee cart in the car park then meander through the wetlands or take your pooch to the dog park.
Kennedy's Bush
Halswell
For something a little more intense, head a little further up Kennedy's Bush road to where Kennedy's Bush Track begins. Leading up towards Summit road, the track takes you through private land so be sure to leave your four-legged friends at home as you get up close and personal to New Zealand wildlife and livestock. Depending on your fitness levels, it may take about an hour each way showcasing similar stunning Christchurch views. It's mostly uphill with little flat walking so if you're keen to get your heart rate up be sure to give Kennedy's Bush a crack.
Rapaki
Cashmere
Some of the best views from the Port Hills are provided by Rapaki Track, taking you through greenery and grasslands, making this a worthy addition to our list of Christchurch's best walks. After the steep climb towards Summit Road, you'll find more panoramic views of the city, beach and ocean. The 3.5km track calls for keeping your camera and/or phone handy. It's also popular with runners and mountain bikers, as well as the weekend dog-walker.
Harry Ell
Cashmere
We all love our coffee as much as our walking, so what better reward at the top of a track than a café with a view. Nestled among the flora at top of Victoria Park sits the Sign of the Kiwi. This can also be reached from the Rapaki Track via the Crater Rim Walkway. The Harry Ell Walkway is about an hour each way and offers perfect views of the city and Southern Alps, particularly from the character-rich café. A not-to-be-missed for 'stunning views, exquisite coffee and delicious food'.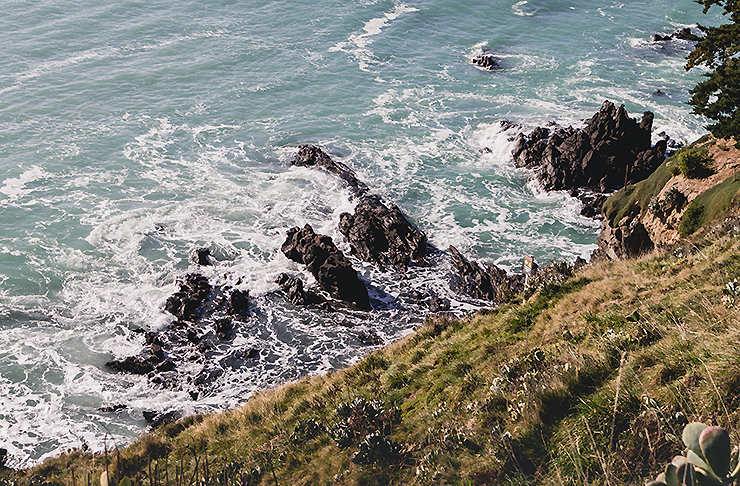 Godley Head to Taylors Mistake
Sumner
If you're after something a little more coastal, you simply cannot miss the Taylors Mistake to Godley Head walk. One of the best walks in Christchurch, the walkway features a well-formed track for all fitness levels and Insta worthy views all the way along. There's also a taste of New Zealand's military history if you're into that kind of thing, or just keen to appreciate some of what our country has to offer. Accessible from Taylors Mistake beach or Godley Head carpark, it can take a couple of hours round-trip so be sure to bring plenty of water or pack a picnic and stop along the way to enjoy the stunning scenery.
Barnett Park
Redcliffes
Unfortunately, Barnett Park Track was closed after being deemed unsafe as a result of the earthquakes. But… By walking up the Eastenders Track you still get amazing views of the coast as well as the hidden gem that is Barnett Park Valley. The narrow valley once led up to a volcanic cave, a super popular photo spot but not that easy to access. After it was permanently closed and no repairs were made, Eastenders Track became the substitute. There's no cave you still get those fabulous views, and of course, the walk itself. So there you have it, our guide to the six best walks in Christchurch, ka pai!
Head back to town to refuel at one of Christchurch's best cafes.
Image credit: Julian Apse, Ben M