Valentine's Day is on the way, and love is well and truly in the air. This is the one day of the year where romantic expectations are at an all-time high, with girls (and guys) the world over dreaming of being swept off their feet for an evening of wining, dining and all-round romance.
So without further ado, here are our picks for what to do with your lover on Feb 14 (kissing, cuddling, and hand-holding encouraged). And if you're single, worry not—there's a lil' something in here for you, too.
Valentine's Day Dinner & Treats
Little Bird
Little Bird are pulling out all the stops this Valentine's Day, starting with a dinner featuring five delish, seasonal dishes to share (bear in mind that these guys don't usually do dinner service, so this really is something spesh). They've also partnered with Naomi Lewis from Found Treasure, who creates some seriously stunning jewellery inspired by the ocean—if you're lucky, you might find some treasure of your own, hidden at your table. Now if you know anything about Little Bird, you'll know that they do killer sweet treats (vegan, gluten-, dairy- and refined sugar-free ones at that), which you can also order for pickup or delivery for February 14. Gift your lover a box of these bad boys, and you'll have them eating out of the palm of your hand for LIFE. Book/ order here.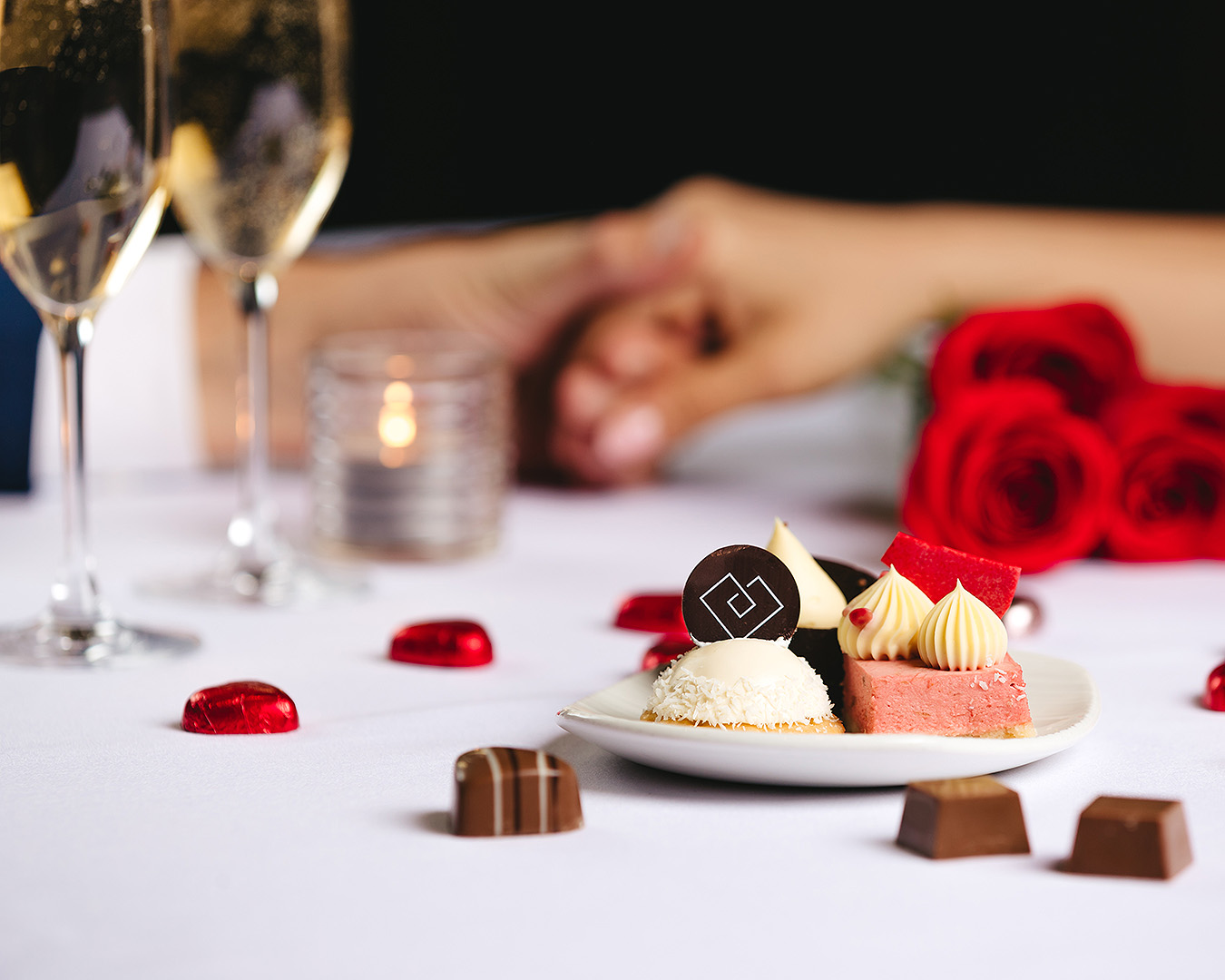 Valentine's Day Dinner
Eight | Cordis
If you really want to impress your someone spesh this Valentine's Day, give them food—and lots of it. Enter Eight, Auckland's best buffet which has eight interactive kitchens to choose from, each boasting a different cuisine and offering everything from freshly rolled sushi and authentic Indian curries, to a dedicated dessert station featuring a chocolate fountain (ooh la la). And for just $179 per person, not only can you eat to your heart's content, you'll also receive a complimentary glass of Louis Roederer Brut Premier Champagne—a bespoke chocolate—and the penultimate V Day gift, a beautiful red rose. Book here.
The Valentine's Degustation
Buko AT EVENT Cinemas | Westfield Newmarket
Last year, Will Mordido and the Buko team hosted an epic Valentine's Day pop-up at the Miele Experience Centre in Freemans Bay—this year, they're bringing their much-loved cuisine to EVENT Cinemas at Westfield Newmarket. Happening on both February 13 and 14, this one will earn you some serious brownie points and involves a four-course degustation dinner paired with wines from Yealands Estate, followed by a boutique film screening inside what's considered the country's most 'grammable cinema, EVENT | Boutique. And the goodies just keep coming, with a Noble & Savage infused-cocktail, Whittaker's choccolates and of course, popcorn also included with your ticket. Book here.
Valentine's Day Lunch
Ima Cuisine
Or graze the afternoon away at Ima Cuisine, who are inviting lovebirds to join them for an epic long lunch this Valentine's Day. The popular Fort Street eatery is dishing up a gorgeous set menu featuring Padron peppers stuffed with fresh corn polenta, lamb ribs with Persian rice and tomato and purslane salad, and some rather incredible-sounding desserts including Sugar Plum Princess (Hungarian plum dumplings with plum gin) and Chocolate and Vanilla Swan Lake (complete with edible swans, OMG). To book, call 09377 5252 or email bookings@imacuisine.co.nz.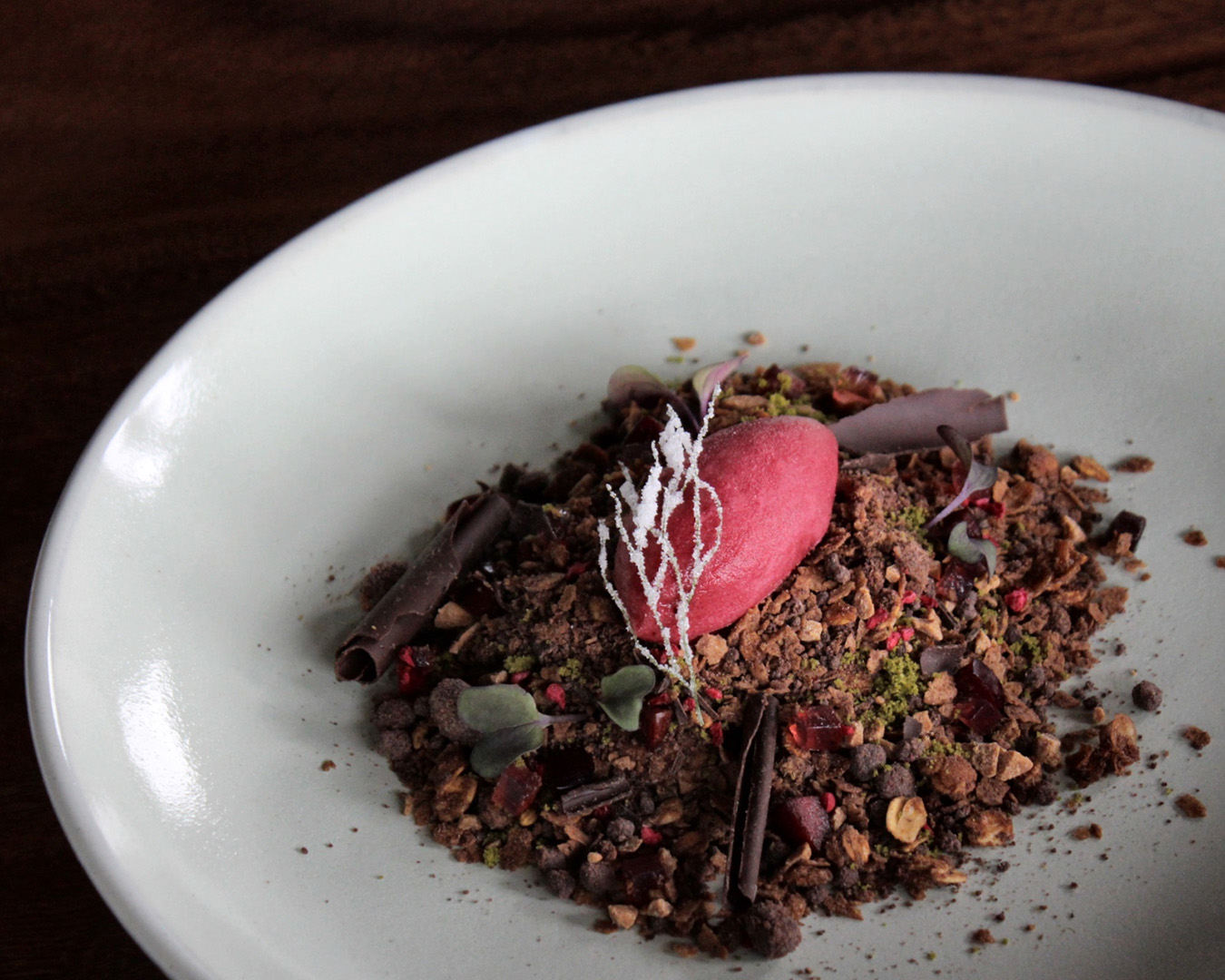 Valentine's Day Dinner
Onemata and The Living Room | Park Hyatt Auckland
Sweep your date off their feet with a romantic meal at the Park Hyatt Auckland. Choose from two incredible options, both curated by executive chef Brent Martin. First up is dinner at Onemata, where spectacular waterfront views are matched with a four-course meal boasting the likes of beef sirloin with golden kumara gratin, braised leeks and green pepper jus, and a beautiful summer tart with fresh berries, vanilla whipped ganache and matchstick meringues ($150 per person). Or cosy up in The Living Room for a relaxed dinner on either Saturday 13 or Sunday 14 Feb featuring shucked oysters and shared plates, with a side of stunning Lighter Quay views ($105 per person). Plus, all meals include a complimentary glass of Akarua Rosé Brut NV on arrival. And if you really want to impress, why not book in for an overnight stay. Not only will you receive complimentary valet parking, a bottle of sparkling wine and a treat, followed by breakfast served in your room and a late checkout (yes!)—you'll also get access to the hotel's infinity pool, gym, Himalayan salt sauna, steam room, hydrotherapy pool, and spa. Book here.
Valentine's Day Lunch & Dinner
Mr Morris
Mr Morris (the new venture from top local chef, Michael Meredith) is also feeling the love this Valentine's Day with a very special set menu for two. Choose from lunch or dinner, both guaranteed to get you in the good books thanks to the following droolworthy menu: a crayfish, mushroom and chorizo entrée—duck breast with kumara miso and onion for mains—and a chocolate, plum, raspberry and Turkish delight dessert. You'll also enjoy a welcome glass of Tattinger Prestige rosé and snacks to share, all for just $120 per person. Book here.
Valendine Box
Home (with a little help from FED.)
If you'd rather cosy up in the comfort of your own home, grab yourself a Valendine Box for two from FED. Delivered right to your door, this decadent, ready-made offering includes slow-cooked pulled lamb shanks served with creamy swede and potato mash and braised red cabbage, Whittaker's dark chocolate mousse layered with a raspberry and Cointreau syrup and pistachio praline, and—if you really want to go all out—the choice of an Aoraki cold smoked salmon course for starters. Order here.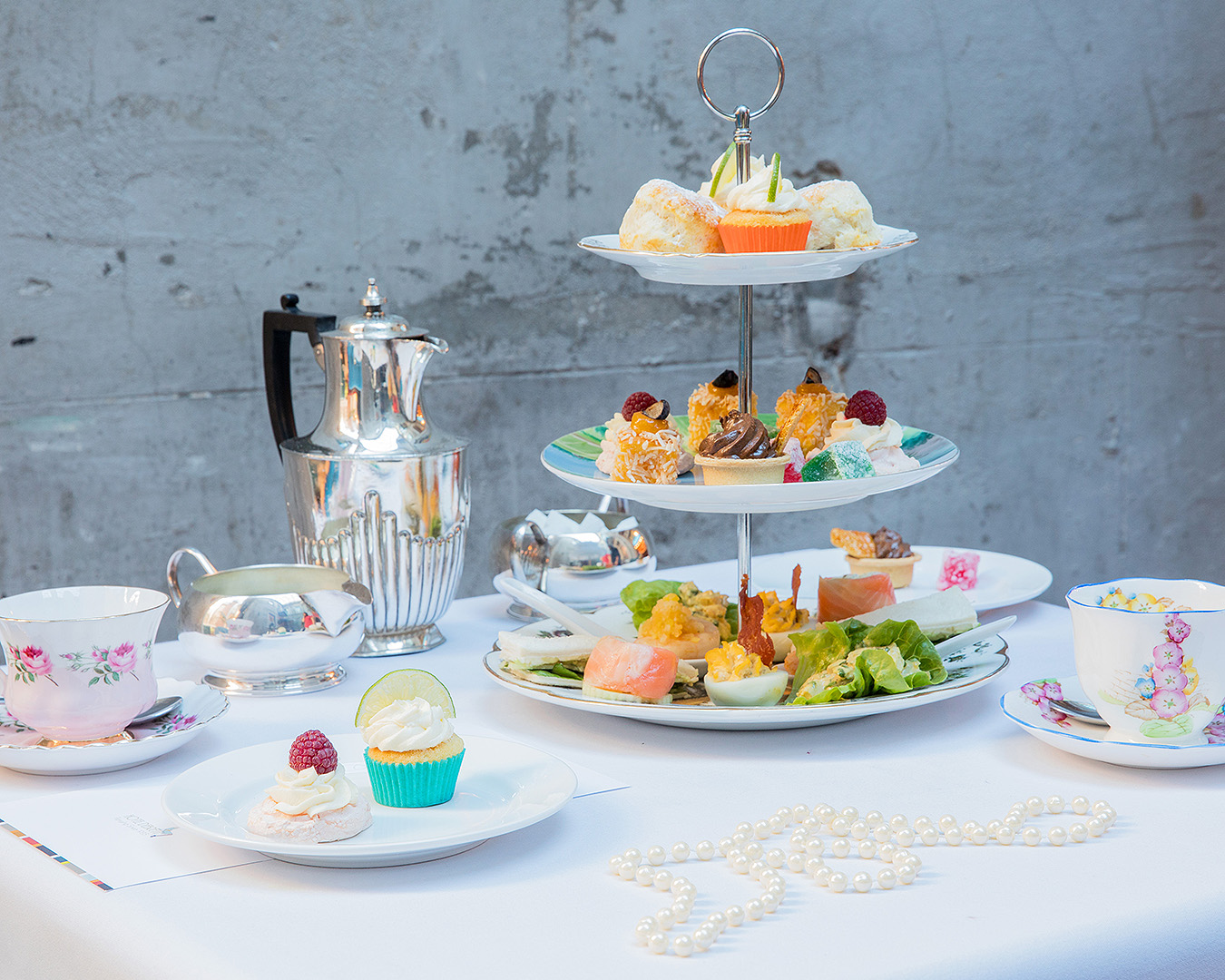 Valentine's Day High Tea
DeBretts Kitchen | Hotel DeBrett
We've found the perfect way to woo your loved one this Valentine's Day, and it involves G&T cupcakes, prawn cocktails with avocado salsa, and pink pavlova. DeBretts Kitchen is hosting a super romantic Valentine's Day High Tea, where you'll get to tuck into all kinds of incredible treats like those mentioned above, paired with a hand-picked selection of New Zealand teas, and a glass of Laurent-Perrier Cuvée Rosé Champagne. And the best bit? You'll pay just $70 per person. Book here.
Screening of Some Like It Hot
Aotea Square
Be it at home or the cinema, nothing quite beats snuggling up with your lover infront of a good movie—unless, of course, it's one beneath the stars on Valentine's Day. And that's exactly what you can expect at Aotea Square, where Marilyn Monroe's famous 1959 rom-com, Some Like It Hot will be screening for absolutely free on the night of February 14. This one follows two male musicians, who after witnessing a mob hit go on the run disguised as members of an all-female band. Be sure to arrive well before the 6:30pm start, so you can enjoy a drink and a bite to eat from one of the square's bars/eateries—Hello Sailor and The Terrace Café—as well as a bit of pre-show entertainment. Oh, and don't forget to bring something comfy to sit on. Find out more deets here.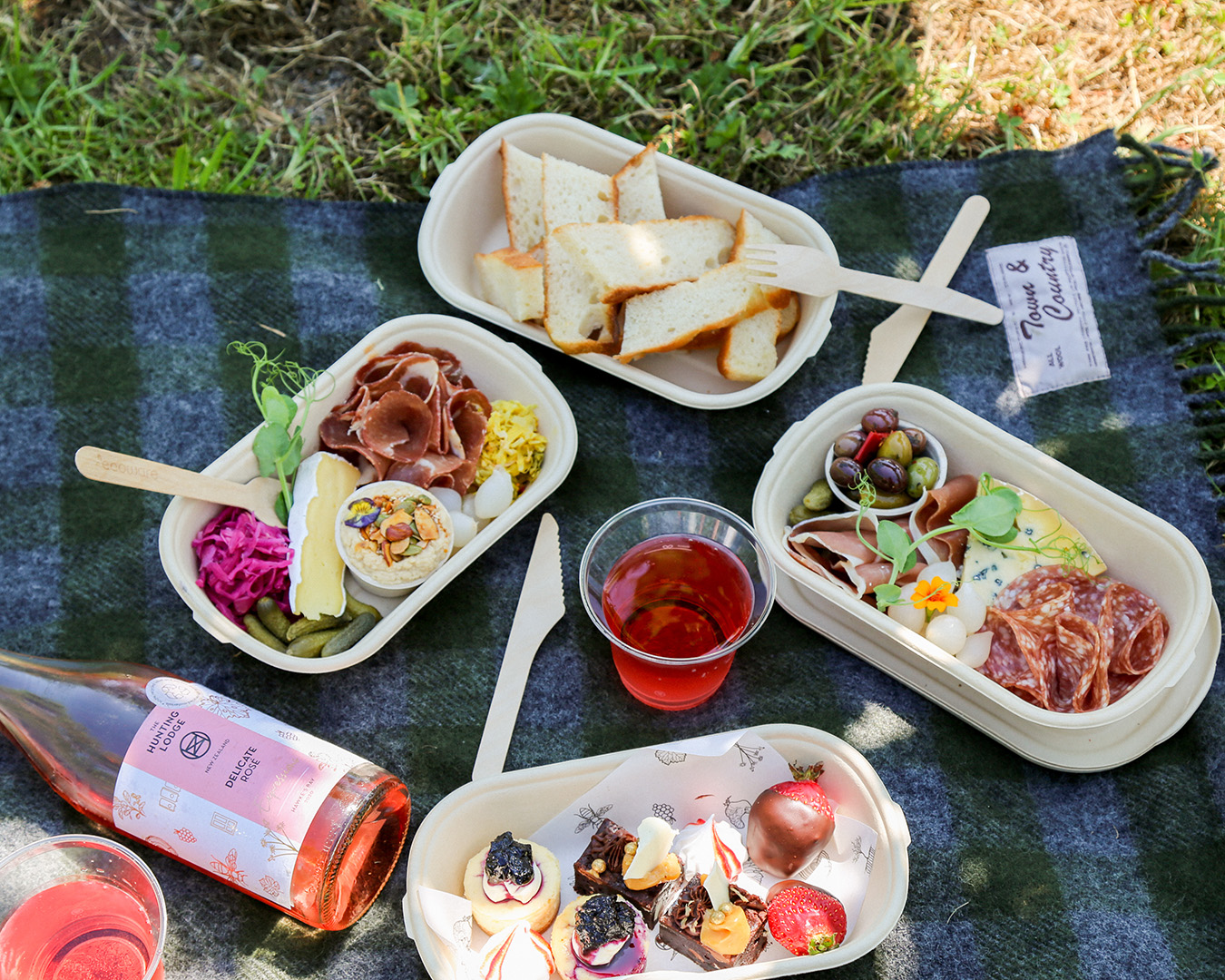 Valentine's Day Lunch, Dinner & Picnic Hampers
The Hunting Lodge
These guys are bringing us twice the love this Valentine's Day, with two amazing options for you and your beloved to choose from. The first is a three-course dine-in menu, which ticks all the right V Day boxes with dishes like duck confit with porcini sauce and crispy duck fat potatoes—a glass of champagne on arrival—and four sittings to choose from (11am, 1:30pm, 5:30pm, and 7:30pm). Plus, you could win a two-night glamping getaway as part of The Hunting Lodge's new 'Wilderness' experience. The second is a lovingly-crafted picnic hamper, complete with an antipasto platter, dessert for two, a bottle of The Hunting Lodge's very own wine, and environmentally-friendly cutlery and glasses, so you can show a bit of love for your surroundings, too. Enjoy within The Hunting Lodge grounds (those vines were made for stealing kisses!)—at nearby Muriwai Beach—or further afield. Book/order here.
Valentine's Day Dinner
FISH | HILTON AUCKLAND
Few things could be more romantic than watching the sun set with your significant other, especially from the end of Princes Wharf. And FISH is making it happen, with their droolworthy Valentine's Day Dinner. Kick things off with a complimentary Blush Bellini cocktail, before moving onto four courses of seriously indulgent cuisine designed especially for the day of love itself—all with epic views of the sun setting over the Waitemata Harbour. Book here.
Valentine's Day Lunch & Dinner
Gochu
Feel the love at Gochu, where food, drink and romance will be in full force on Feb 14. One of our all-time favourite restaurants, they're slinging a sumptuous shared set course for $65 per person featuring everything from Te Matuku oysters with kimchi juice, pickled daikon and leek oil for starters, to ice cream sandwiches with caramelised apple and rice cakes for afters (and don't forget the complimentary glass of champagne!). Book
here
.
Picnic Box
Wherever You Like
Or go your own way, and grab a picnic box laden with yummy goodies for you and your lover to enjoy wherever you like this Valentine's Day. Be it a mountaintop, the beach or heck, even your couch, Picnic Box has a package with your name on it. Get the celebrations started early with a Valentine's Day brunch hamper (think croissants stuffed with ham and cheese—homemade granola with Greek yoghurt—and raspberry danishes for after), or why not graze the afternoon/evening away with an antipasto hamper full of cheese, meats, and other savoury delights. Order here.
Blind Dates
Burger Burger
Of course, not all of us are partnered up come Valentine's Day. However if you'd like to be, but feel like swiping has lost its shine (no kidding!), why not head along to Burger Burger, who are once again hosting their popular Blind Dates event on February 10. Round up your single mates and prepare for an epic evening of food, drink, prizes and—if luck is on your side—love. Register here.
Singles' Speed (Dating) Gaming
ARCHIE BROTHERS CIRQUE ELECTRIQ
If you're in the mood for love AND a bit of fun, get along to Archie Brothers' Singles' Speed (Dating) Gaming event in association with Dateable. Enjoy a cocktail or mocktail on arrival, followed by a round of 10-pin bowling before testing your compatibility with potential suitors over four, 15-minute dates in the Archie Brothers arcade. Find the Mario to your Princess Peach over a game of Mario Kart, score some brownie points while showing off your hoop-shooting skills, crash your way into the heart of someone new with a round of dodgem cars, or connect over Connect Four. Book here.
Image credit: Little Bird, Cordis, Park Hyatt, Debretts, Hunting Lodge.