Across Australia and New Zealand, we are slowly tiptoeing out of iso. It's absolutely been a hibernation of sorts, some of us more holed up and confined and homebound than others.
And while each state, territory and country is at varying stages of this weird and wonderful re-emergence, one thing is true for all of us. We're not re-entering the world in springtime having spent winter enjoying the great indoors. It's bloody cold out there!
Yes, I live in Sydney and our version of "hey, it's kind of freezing today" is usually around the 15C mark, but I'm still feeling pretty torn. After almost three months in iso, I want to be all kinds of outdoors (hiking, camping, road trips, picnics), but with the temp dropping, I also want to stay home, sip pho and wine and watch Netflix. I guess the epic news is both are possible (with safe social distancing in play, of course).
So with that in mind and nothing but wintery weather ahead of us, here's what I'm shopping to embrace the big chill, at home and out there.
The Body Shop Hemp Hand Protector
The Body Shop's best-selling Hemp Hand Protector is my go-to to help soften and protect hands in wintertime. It's also dermatologically tested for very dry skin and contains hemp seed oil which helps to relieve and protect skin while providing heavy-duty hydration.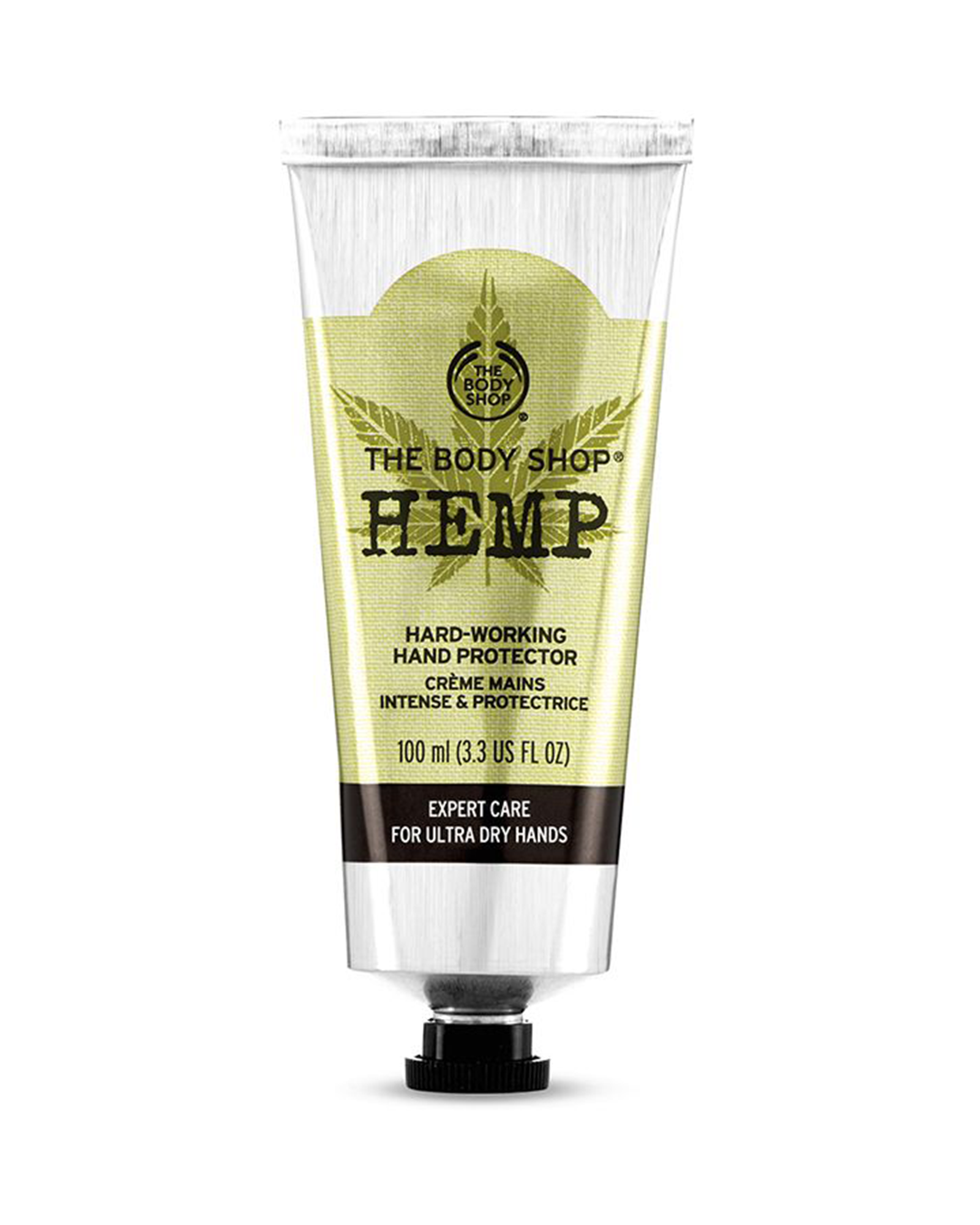 STILL The Slow Home
Three months in quarantine definitely had me scheming to turn our apartment into a bonafide sanctuary. Even as iso restrictions ease, I'm still thinking about little improvements, fancy linen and framing prints. This book from interior stylist Natalie Walton showcases 20 homes designed to reflect a slow, sustainable, local and, ultimately, super cosy sort of life. With images from Chris Warnes, it's all the home inspo you need right now.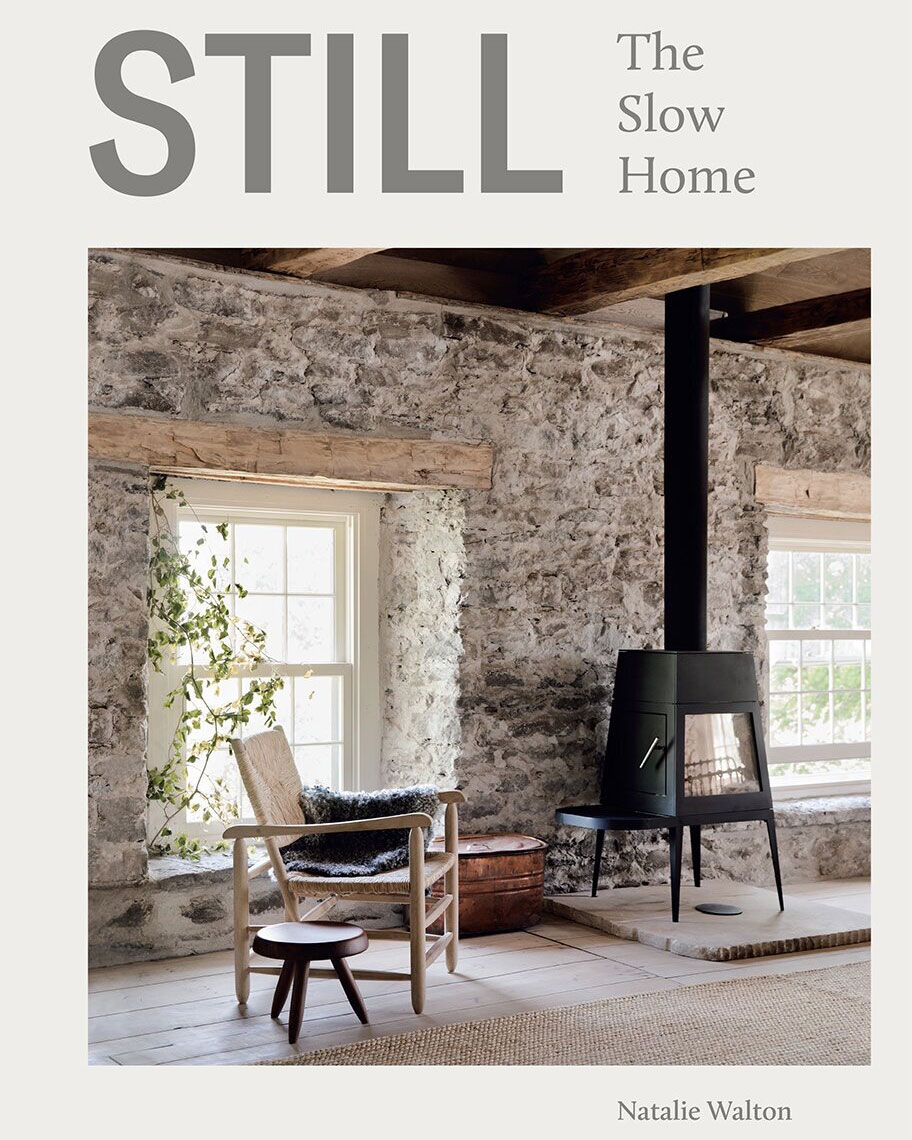 Bed Threads Fireside Candle
No fireplace at home? Same. Dial up the wintertime vibes with Bed Threads Fireside candle. With notes of clove and cinnamon bark, this candle smells like distilled wood smoke effused from a campfire. Spiced Pear and Oak feels like wintertime baking with smoked oak, cedar and spiced pear, topped with a fruity blend of apple and honey crisp. Shop candles here.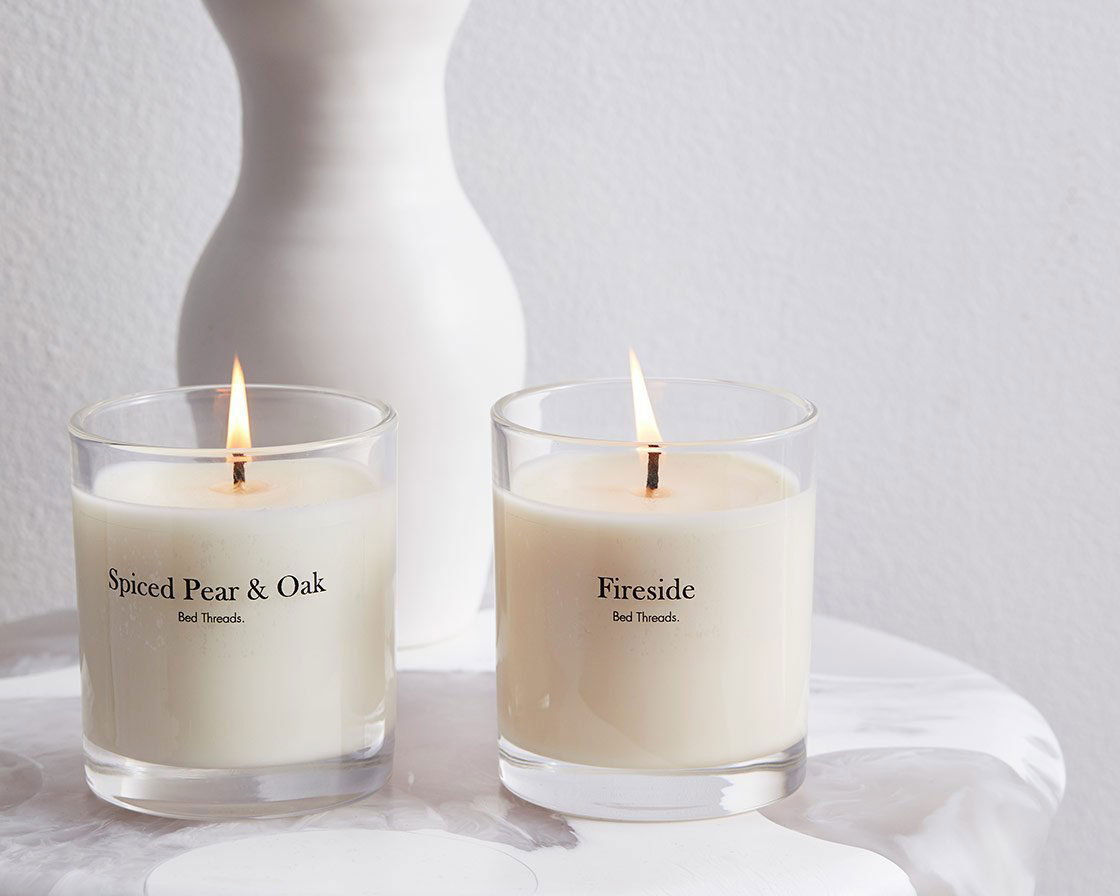 P.E Nation 1977 Hoodie
I feel like this awesome oversized hoodie perfectly sums up this winter's indoor-outdoor clash. With a stonewash denim panel on the back and creamy brushed fleece at the front, it's maximum warmth, comfort and could work for your winter picnic or your next Netflix sesh. Shop it here.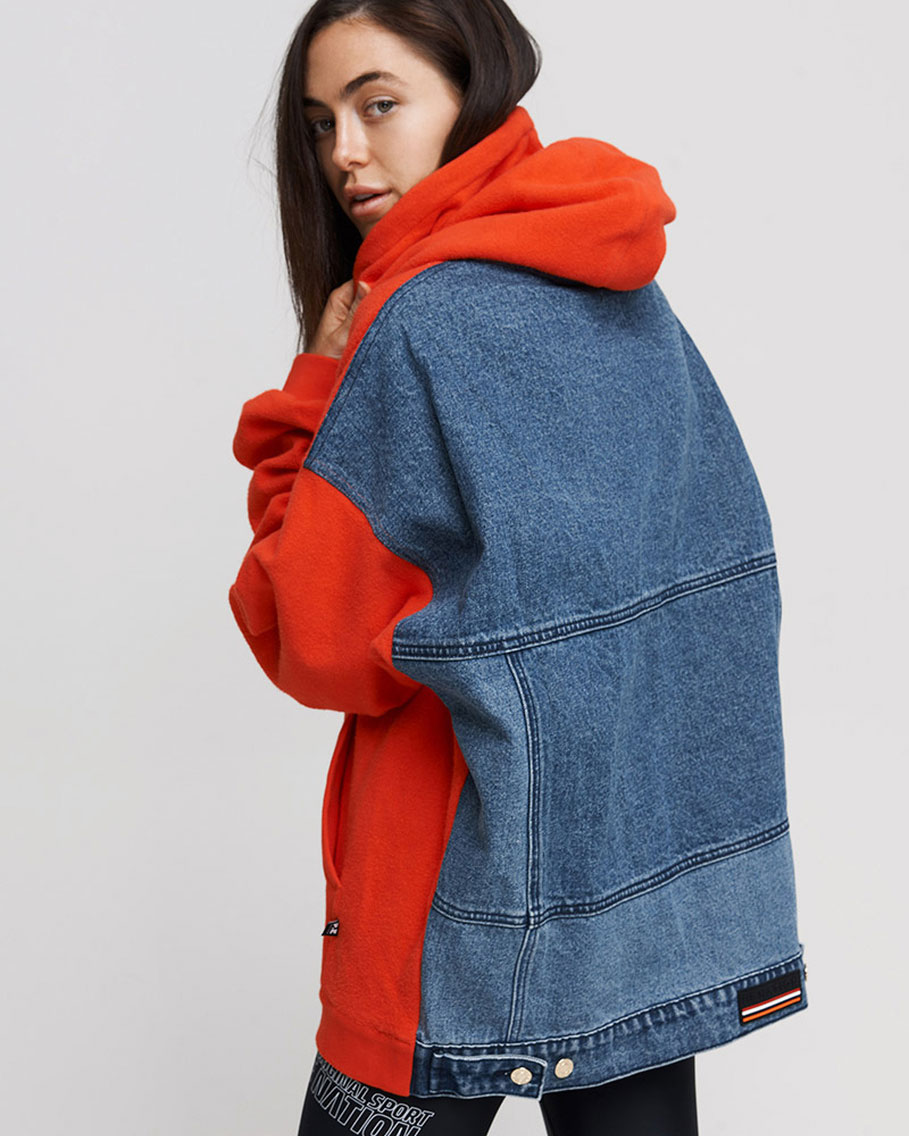 Adam Selman Sport French Cut Leggings
If you're not totally familiar with NYC-based designer Adam Selman—he's the guy that created Le Spec's now-iconic Lolita sunglasses (you know, these ones). He also designed the barely-there sequin dress Rihanna wore to the CFDA Fashion Awards in 2014. Anyway, his activewear line is kinda Sporty Spice in the best possible way and I love these high-line tights. And you can suss his latest drop in full here.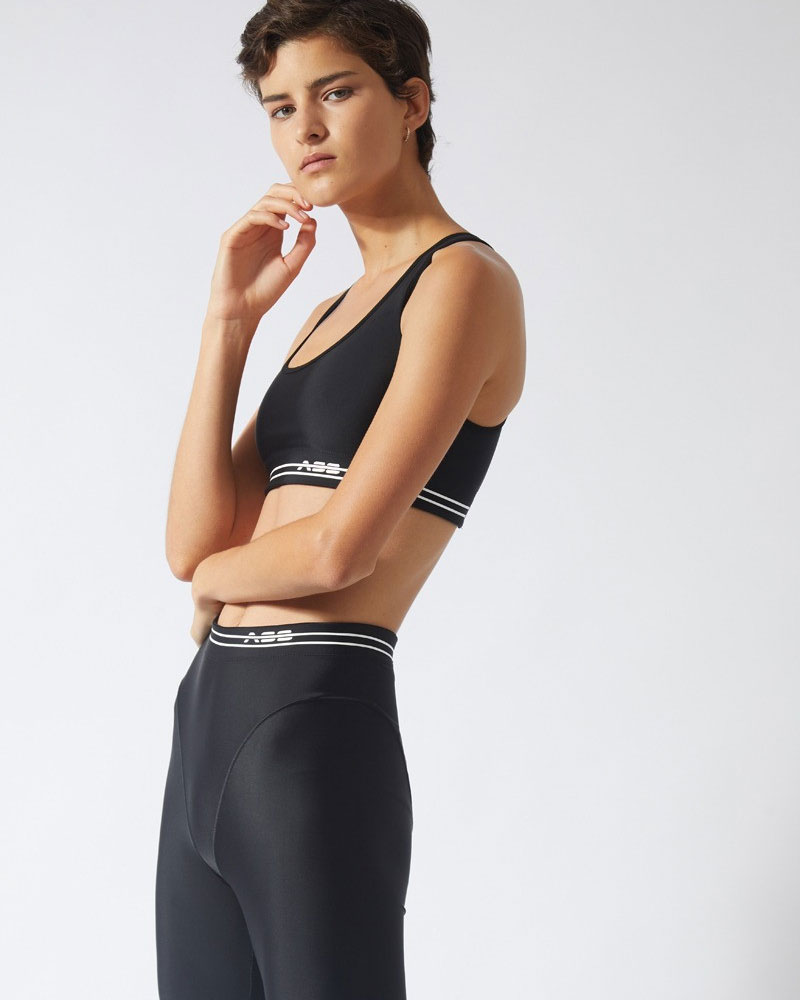 GANNI Wool Beanie
This beanie is definitely erring on the pricey side—but I like to think a beanie is a thing you only buy so few of in life. It might as well be a sick one. Shop this GANNI beanie here.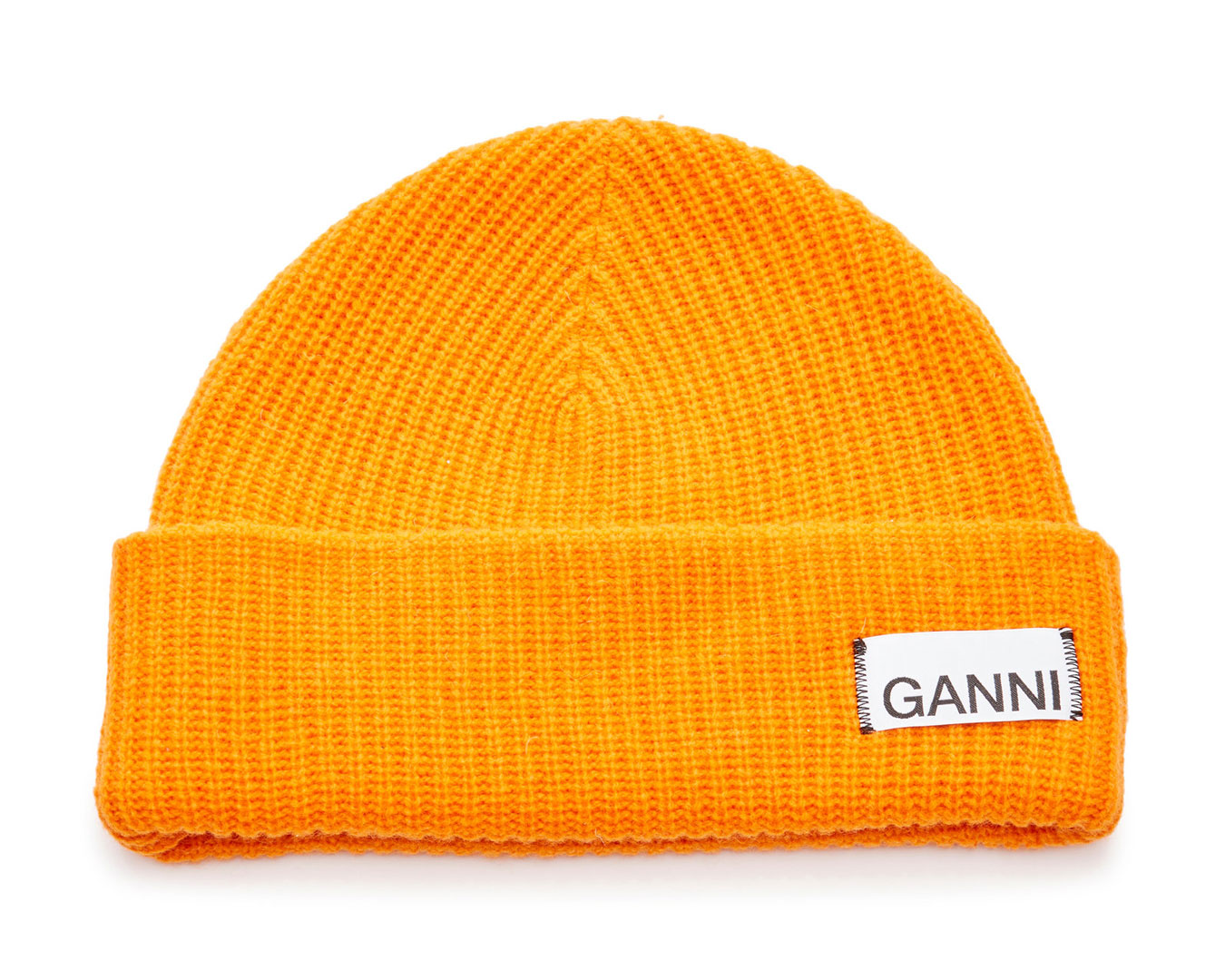 Nike React Infinity Run
If you are someone that started jogging when your gym or pilates studio closed their doors back in March—and you're keen to keep it up—I can't recommend the Nike React Infinity Run more. It's lightweight, with just the right amount of cushioning and a super-wide base, which all add up to make it an epic ride. Easily the best running shoe I've ever had. And they look cool too. Shop yours here.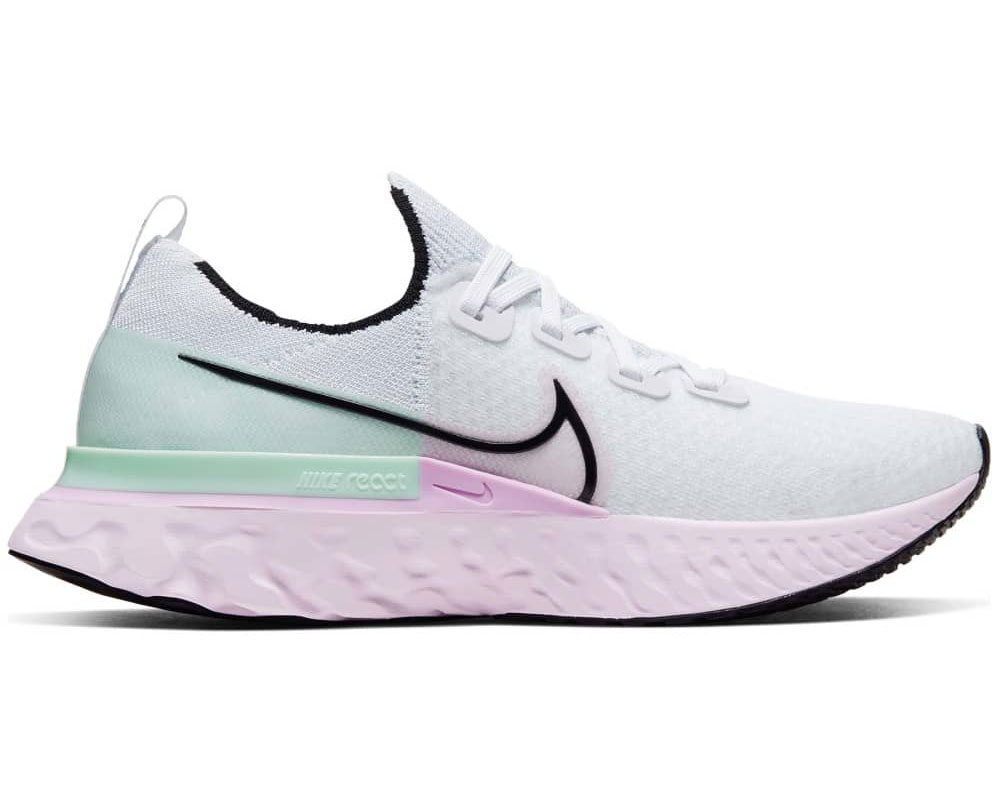 Press-On Nail Set From Miss Betty Rose
One of the at-home beauty trends on the up and up right now are press-on nail sets. Forget the box of weird square French manicured acrylics you've seen gathering dust at the chemist—these are works of art, created by local polish queens and delivered to your door for your iso manicure pleasure. My local favourite has to be Miss Betty Rose. Each set is made to order and delivered to your door with care instructions (and glue). Shop yours here.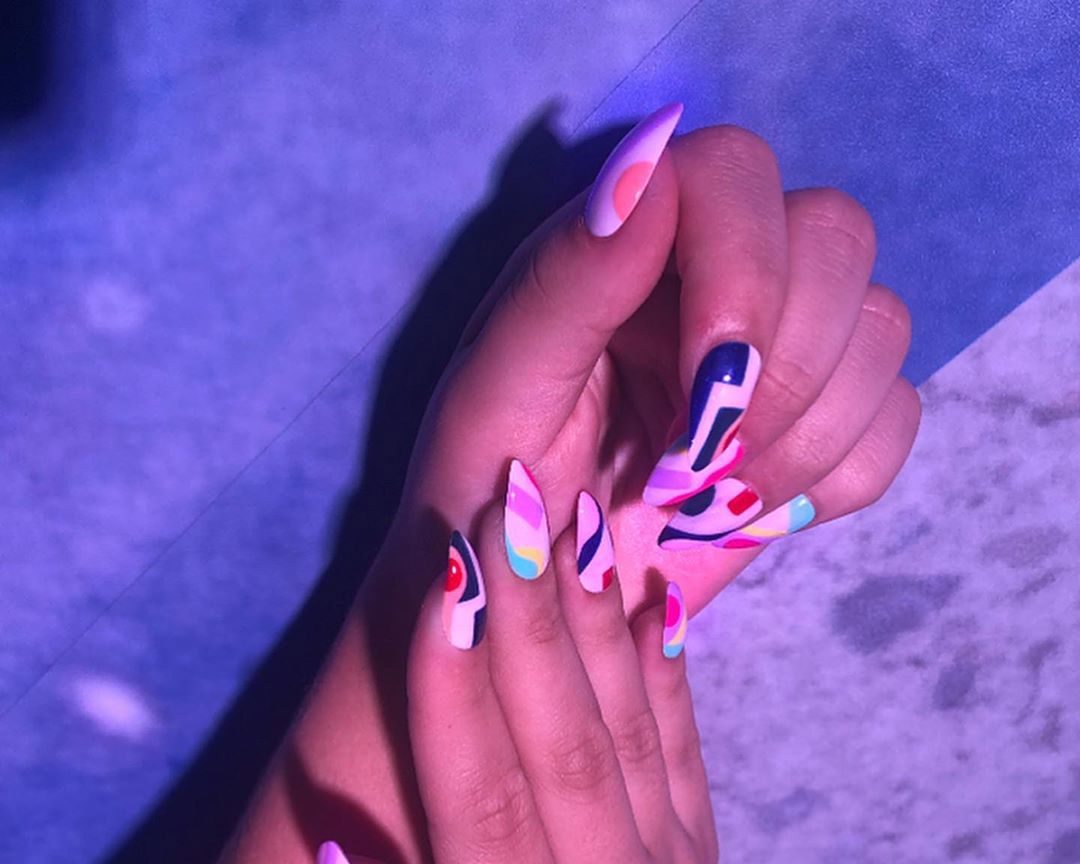 Foundations of Flavor: The Noma Guide to Fermentation
Noma is the seminal Copenhagen restaurant that's been donned "world's best" a casual four times. A trip to Denmark is pretty much off the cards until (sob) 2023, but in the meantime—if you're keen to embrace chef René Redzepi's love of things in jars and fermentation, and the future of food, this is your bible. Shop it here.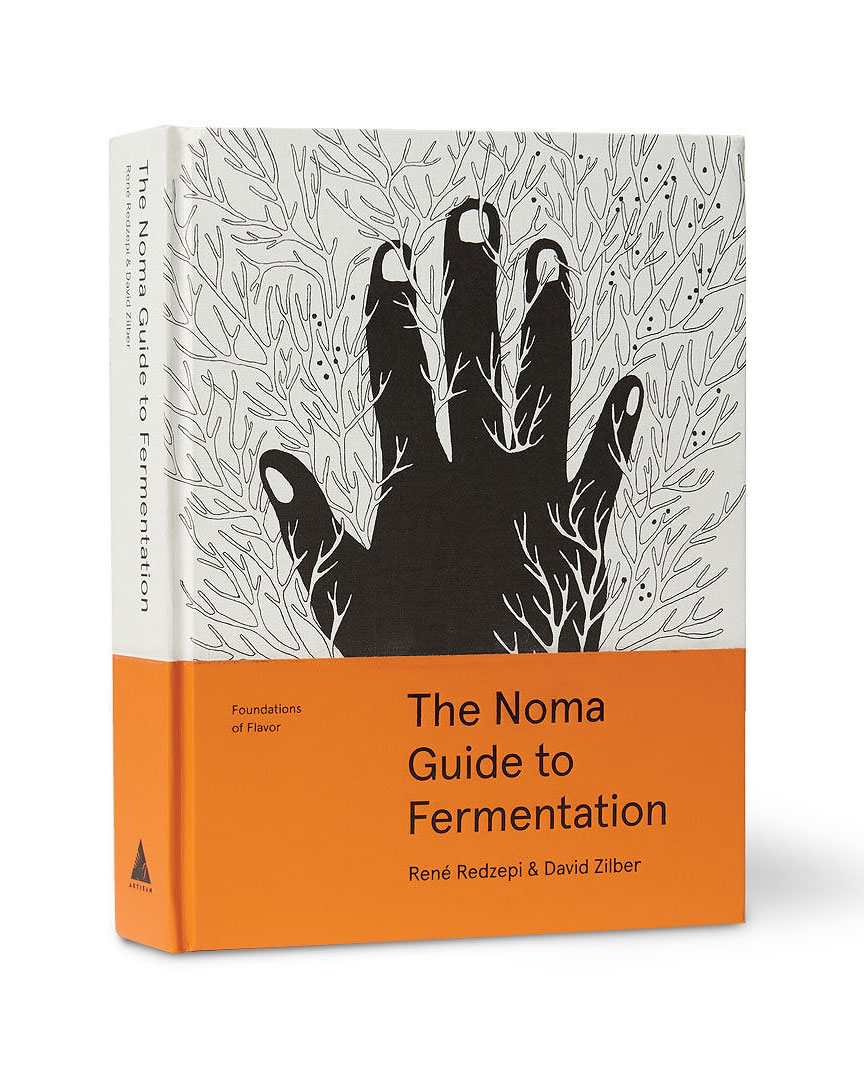 St Agni Chloe Jumper
This investment piece from St Agni is warmth and style woven together to perfection. It's made from a super-soft alpaca blend, and the gentle bell sleeves are my favourite. Shop it here.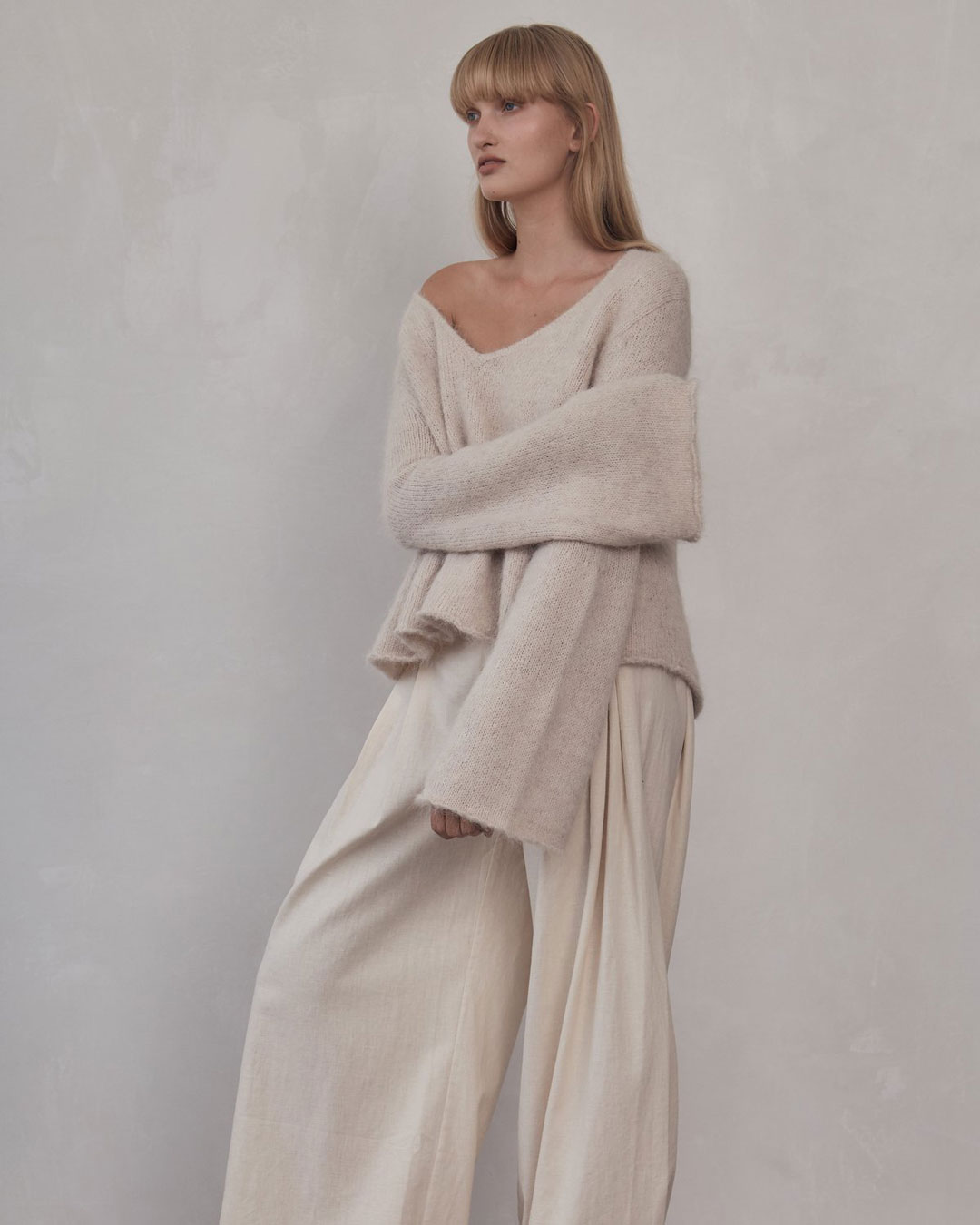 Goldfield And Banks Desert Rosewood
I like to think that scents represent eras in your life—the perfume you wore on that first date, the scent you wore to your high school formal, or the fragrance you wore every day to an old job. Maybe they're good times to remember, maybe they're not. At any rate, if you're keen to mark a new era in your life (like, coming out of quarantine for example), do it with a dreamy wintery fragrance like this one.
Made using all Australian desert rosewood, it's inspired by bushwalks through the dense forests of Central Highlands in Victoria—something we're all keen to do right now. And while it's a little pricey, your 100ml bottle will last for months and months. Shop here.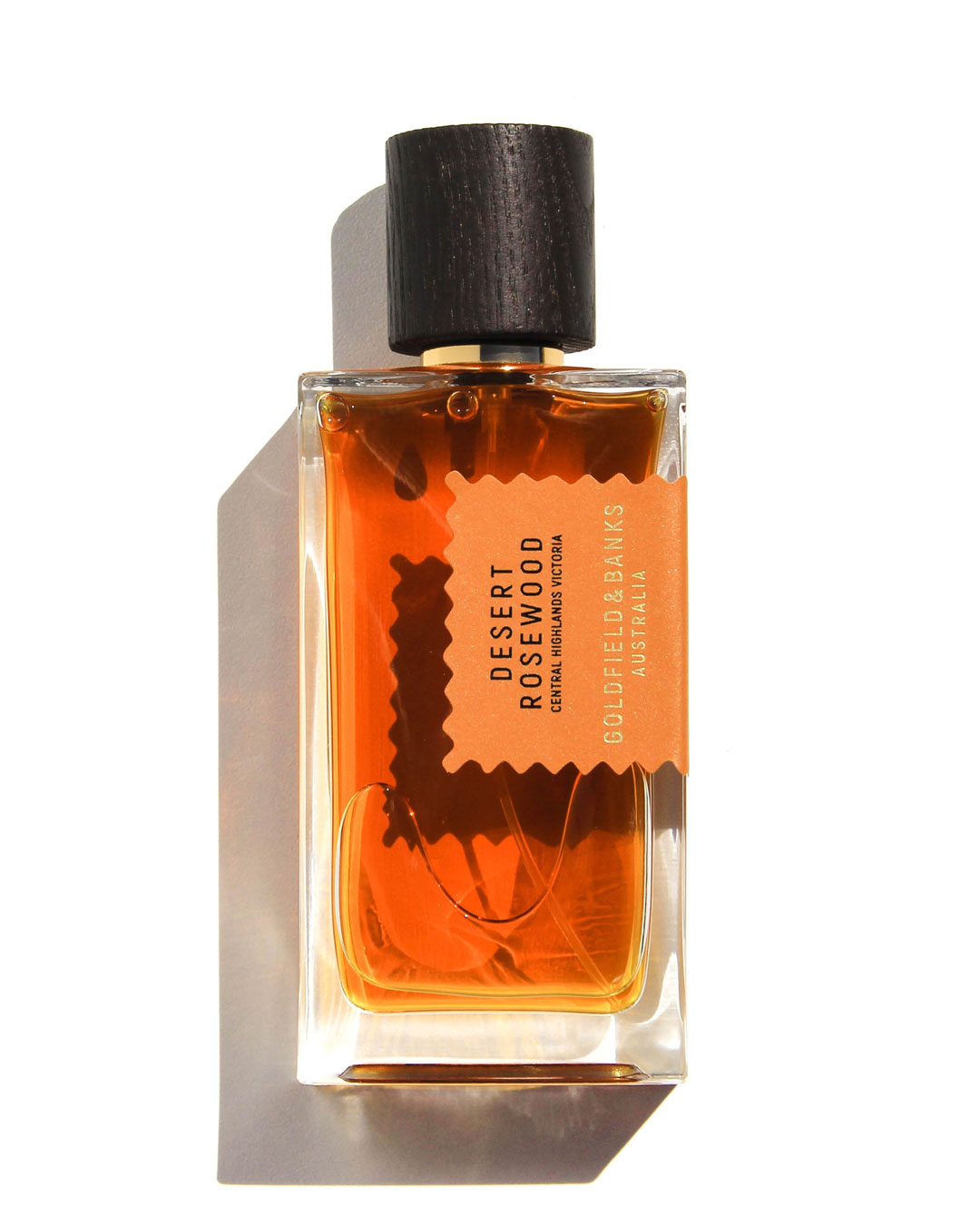 Maison Balzac La Chapelle Incense
There's incense that smells like incense—and then there's this. For a smokier, wintery riff on your standard candle affair, I highly recommend sampling Maison Balzac's Japanese incense range. Maison Balzac founder Elise Pioch travels the world to work with only the most incredible artisans–and her beautiful incense range is made on the Island of Awaji in Japan. Shop here.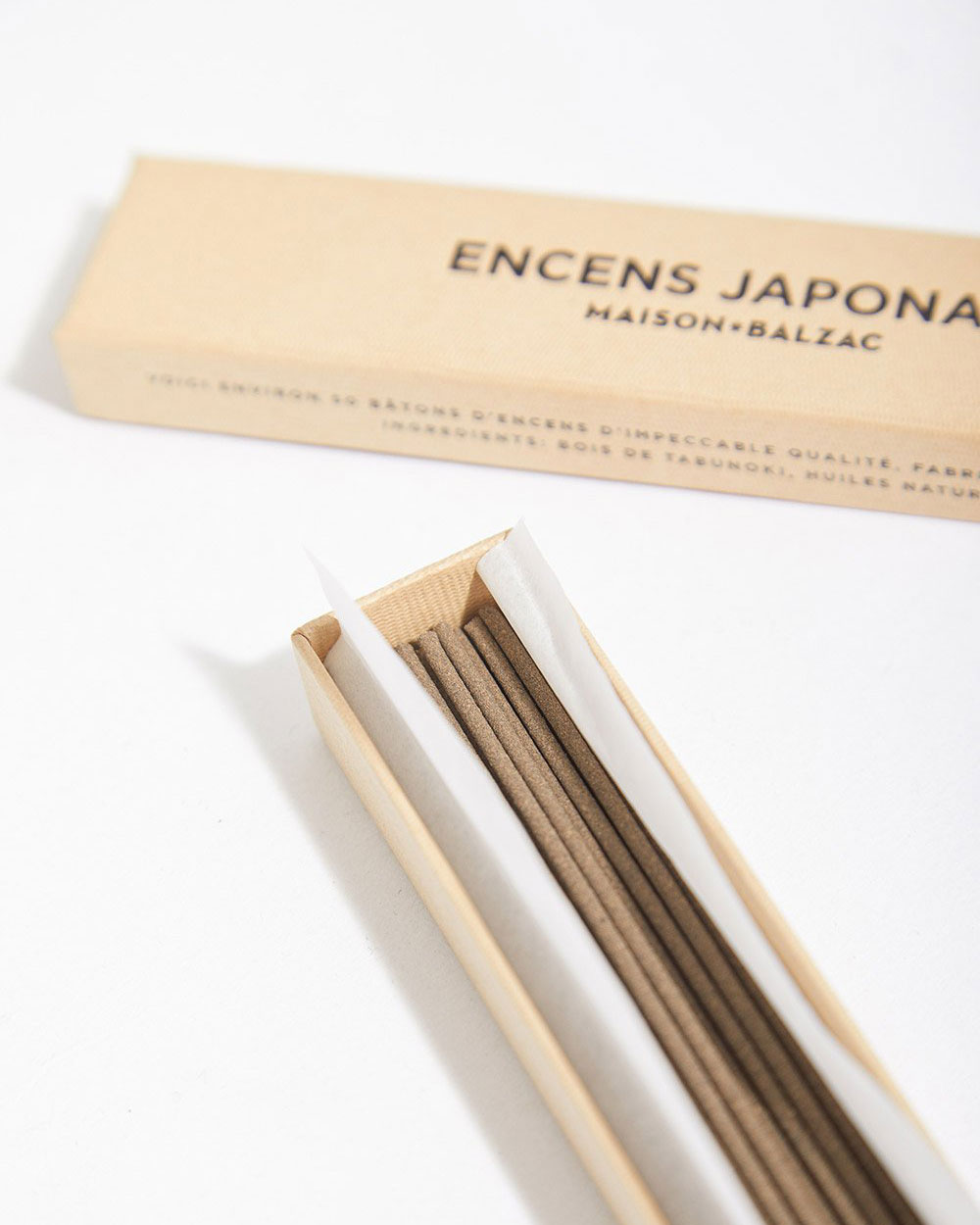 Ready to head outside? Here are the most incredible free camping sites across Australia, for when travel restrictions ease.
Editor's note: Urban List editors independently select and write about stuff we love and think you'll like too. Urban List has affiliate partnerships, so we get revenue from your purchase.
Image credit: GANNI