Welcome to 30 Faces, a celebration of 30 individuals changing the world by 2030. A destination to unearth their career journey, what fuels their passion, and to educate and inspire your own journey towards a future made better.
When we think of modelling, we conjure a standard vision in our minds. You know the one. For decades, model status has remained tall, thin, white, able-bodied and cis-gendered. Not always, but most of the time.
That's why after years of working as a modelling agent in Los Angeles, Nikki Mann decided to be part of the change and launch her own modelling agency in Australia, Everi-Body Model Management.
Off the back of a hugely-successful Sydney Fashion Week that saw a record number of Everi-Body models walk the runways, we sat down with Nikki to chat about her dreams to drive industry change away from tokenistic bookings to genuine inclusivity.
Can you tell us about your career journey to date?
I decided to move over to Los Angeles to be with my sister. I met some people there who owned a modelling agency and offered me an internship. At the time the agency represented curve models only. While working there I quickly found my passion and I was thriving as an agent. I booked curvy women in Playboy, Savage X Fenty New York Fashion Week shows and plenty more incredible brands. Fast forward to 2020, Covid hit and I decided to come home to be with my family. I then lost my job and felt like I hit rock bottom. That's when my sister, Carly, came to me and told me that I should start my own agency, she wouldn't take no for an answer… the rest is history!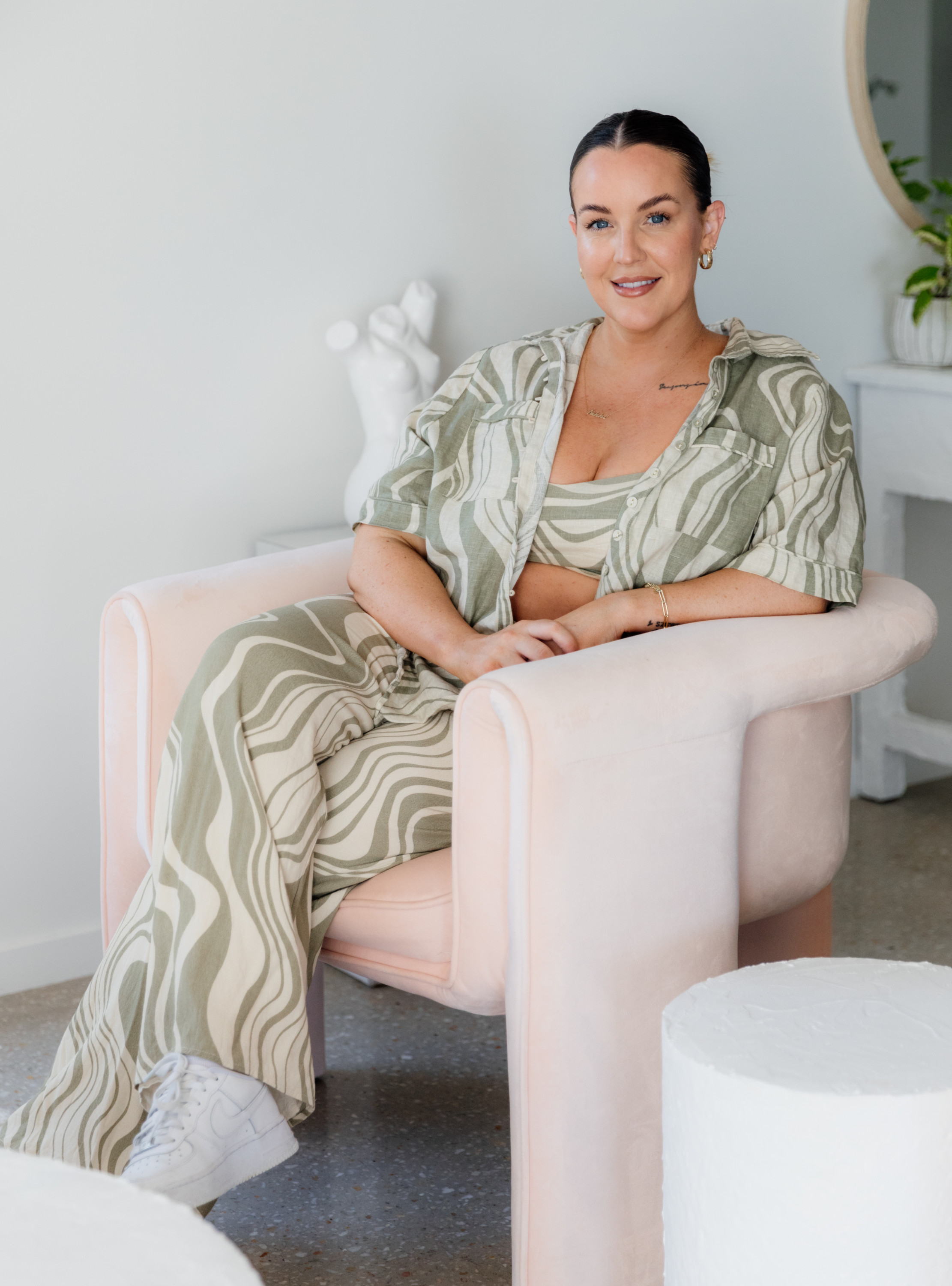 What was the lightbulb moment that inspired you to launch Everi-Body?
It was when I was doing my research into the Australian fashion industry and I couldn't see where I fit. I wasn't aligned with the other agencies and I needed to see so much change. So instead of putting my passion into somebody else's business, I decided to be my own boss. I could make up my own rules and be as bold as possible in making positive changes in the industry. Nobody could tell me 'no'.
What does real diversity mean to you and why is it important?
Real diversity to me is when I can go onto a brand's social media, website and walk into its store and see this reflected in all imagery, not just a few 'reposts' of customers on the brand's social media. It is important that your customers can relate and feel both seen and heard.
What has been your biggest challenge to date?
The major challenge when starting your own business is... starting your business [laughs]. I knew how to run the agency and be an agent but I had no idea about the business side of things. I was very lucky to have my older sister, Carly supporting me. Without her, none of this would have been possible. It was also hard to get clients and potential models to take me seriously—to convince them I wasn't a scam [laughs]. The models who signed with me from day one are still with me to this day, they believed in me the way I believed in them. It's a very special bond we share.
You just returned to the Gold Coast from Sydney Fashion Week. Are you seeing a shift in the diversity showcased on Australia's runways versus previous years?
AAFW 2021 versus 2022 was like night and day. The improvement in diversity was incredible to witness. I sat at shows last year with my talent and I left in tears. I could not believe how far behind Australia was to the rest of the work when it came to the runways. Last year, I was not part of any of the castings nor did I book any of my talent for shows. Everi was only six months old and we were not connected in the industry yet. I find it hard to believe that designers were shown models of all sizes and walks of life and they refused to book them. I don't believe that agencies were pushing for it the way we all did this year. It was refreshing to see diverse models booked from all agencies this year, I am always here to clap everyone who is taking part in paving the way.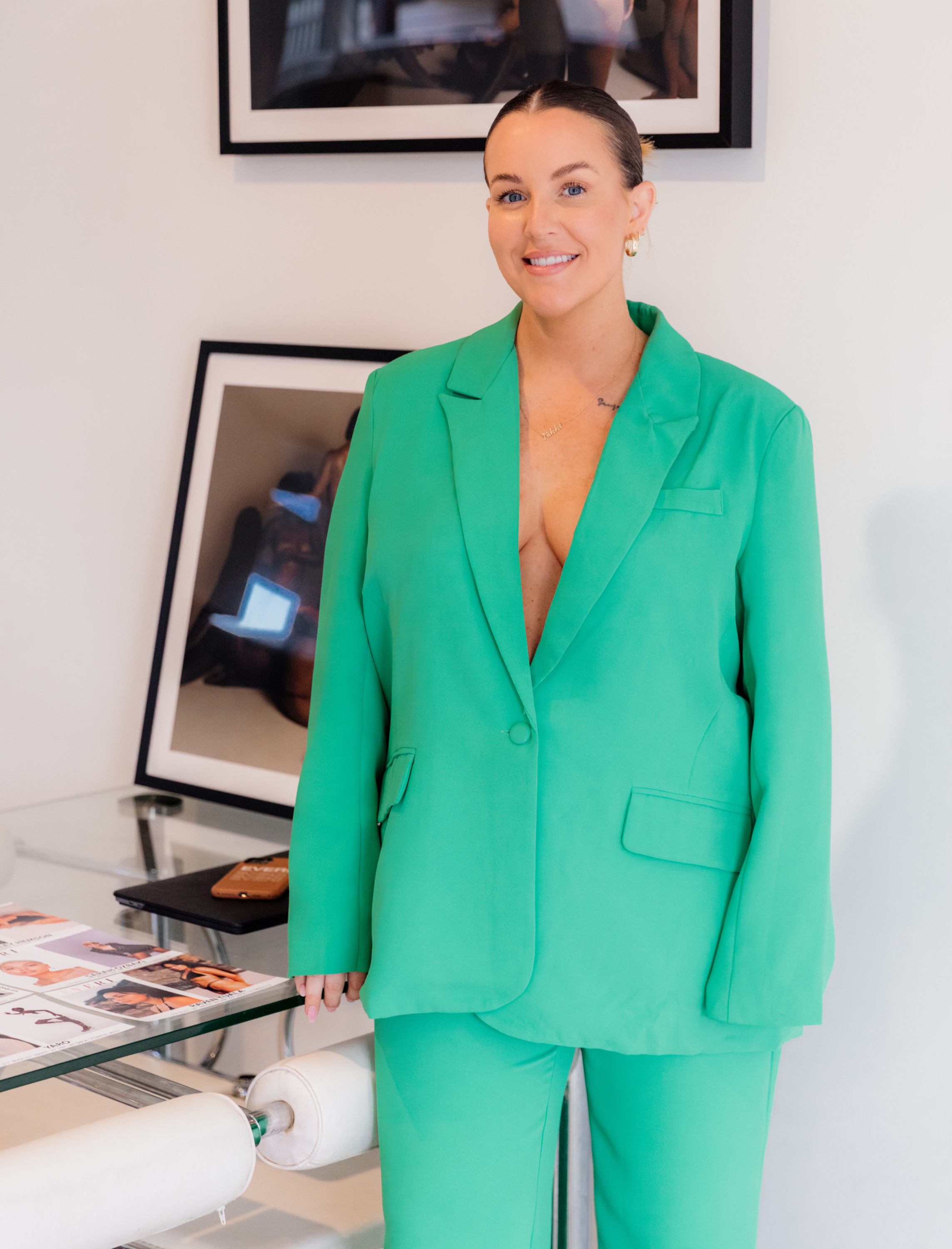 Can you talk us through some of your favourite shows and brands that are paving the way for inclusivity?
My absolute favourite show was the Erik Yvonn show. My face hurt from smiling. The minute I arrived at Carriageworks I sensed the positive energy from the guests. The show was one of the most diverse and you could truly tell the talent walking felt 100 per cent themselves, free and happy. A few other shows I loved were Mariam Seddiq, One Mile, First Nations closing show, Nicol & Ford and Dyspnea. If you haven't seen them you must go on the AAFW website and watch them.
Size fluidity and diversity among models are just the beginning. What else can brands and consumers be doing to ensure we're all moving towards a better and more inclusive future?
Diversity and inclusivity are not just 'size'. I think that is where clients are making the mistake. This was noticed at AAFW this year too. Differently-abled people were not represented in the majority of the shows which was quite upsetting to see. Something I will work hard on changing for next year's shows and castings. Clients also need to ensure their staff are educated in diversity and inclusivity. Hosting talks with guest speakers is a great way to introduce this to their brand.
Now, aside from your incredible career, let's dig a little deeper into you. How do you like to spend your spare time and indulge in a little self-care?
I absolutely love my family and spending Sunday afternoons together. My partner and I also love to go to timezone, bowling and laser tag [laughs]. Biggest kids there. Distracting my brain and being able to switch off from work mode is self-care for me. Finding that healthy balance between work and life.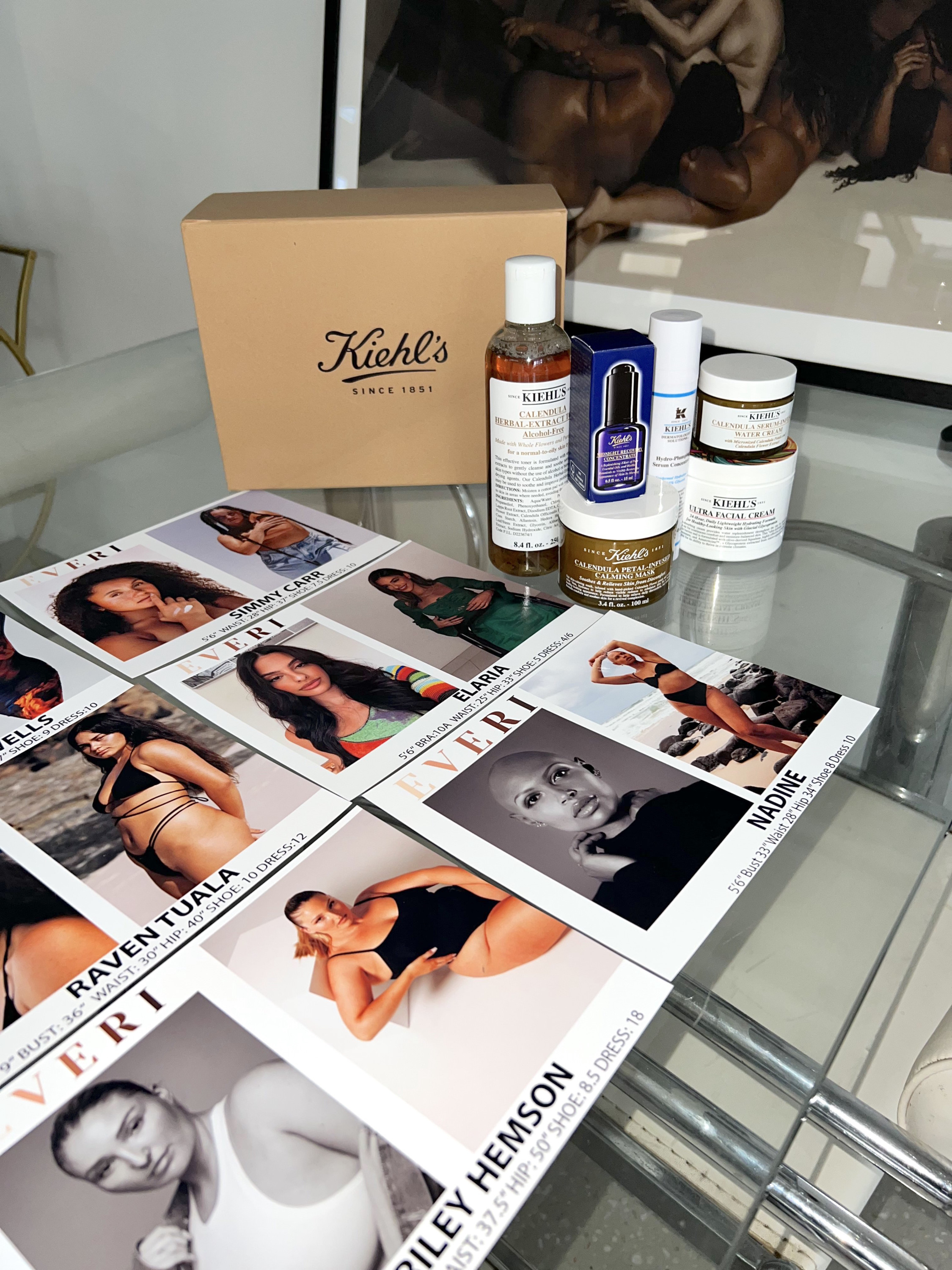 Do you have a favourite Kiehl's product that gives you a welcomed dose of self-care?
I absolutely love doing the Calendula Petal-Infused Calming Mask after a long day in the office. So relaxing and leaves my skin feeling so refreshed.
You've been selected as part of the Urban List x Kiehl's

30 Faces campaign that highlights 30 individuals working towards a better future by 2030. When it comes to carving out a better future, what do you see and hope for?

Firstly, it's amazing to have been selected—I feel very honoured! I have a lot of exciting things up my sleeve for Everi-Body. I see so much growth and potential for us to continue to expand and change the Australian fashion industry for the better.

My passion to help better the future of the Australian fashion industry has grown even more since finding out I am having a baby girl. I will do everything in my power to make sure she feels seen and beautiful no matter what. I struggled so much as a child and teen, and I really don't want that to happen to her or anyone else. I want society's beauty standard to disappear and for us to realise that everybody is beautiful in their own unique way. My main goal is to normalize diversity. I want clients to book models for who they are and not their size or ethnicity. I don't want them to get applauded when they book over a size 14 in a campaign, I want that to be the norm.

Another thing I want is for the fashion industry to be a safe and healthy environment for talent, agents, creatives and clients. It can be a toxic environment at times. I am trying to change this with the environment I create for our talent and the communication I have with clients. The fashion industry is such a fun, creative industry that should be celebrated.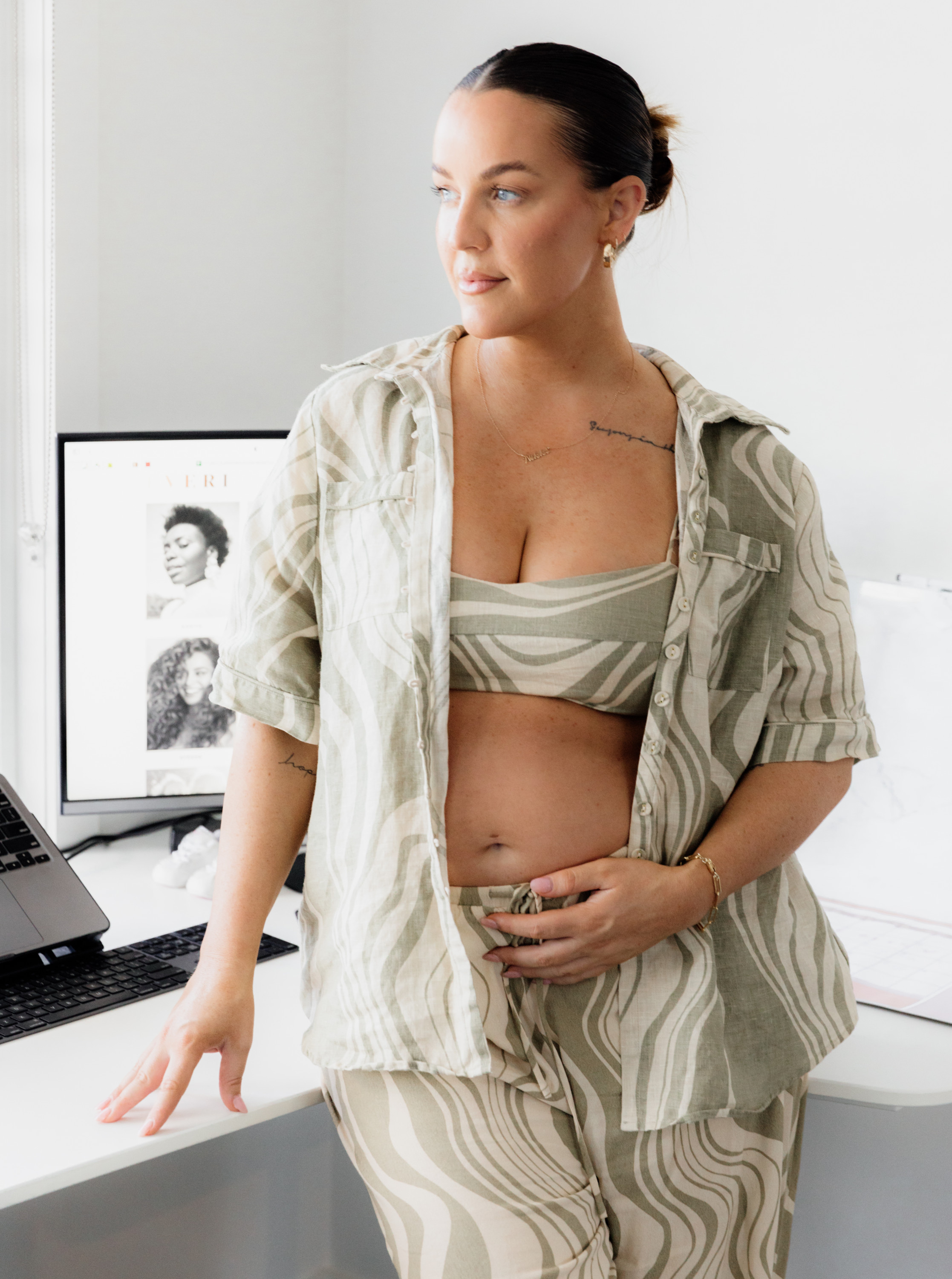 ​​Continue feeding your inspiration and discover more individuals shaping the next decade at 30 Faces, and uncover Kiehl's commitment to the clean beauty movement and Future Made Better.
Image credit: Kirra Smith
Editor's note: This article is sponsored by Kiehl's and proudly endorsed by Urban List. Thank you for supporting the sponsors who make Urban List possible. Click here for more information on our editorial policy.