Let's face it, whether buying a bottle for yourself, for an event you're heading to or as a special gift, our vino consumption goes way up around this of year, so we figured we may as well support the amazing local winemakers we've got here in WA while we're at it.
To help you find some stellar local drops, we've teamed up with some of Perth's best sommeliers to bring you this epic guide to the best local wines to sip and gift this Christmas. Bookmark this for the next time you're heading to the bottle shop.
Emma Farrelly's Top Picks
The State Buildings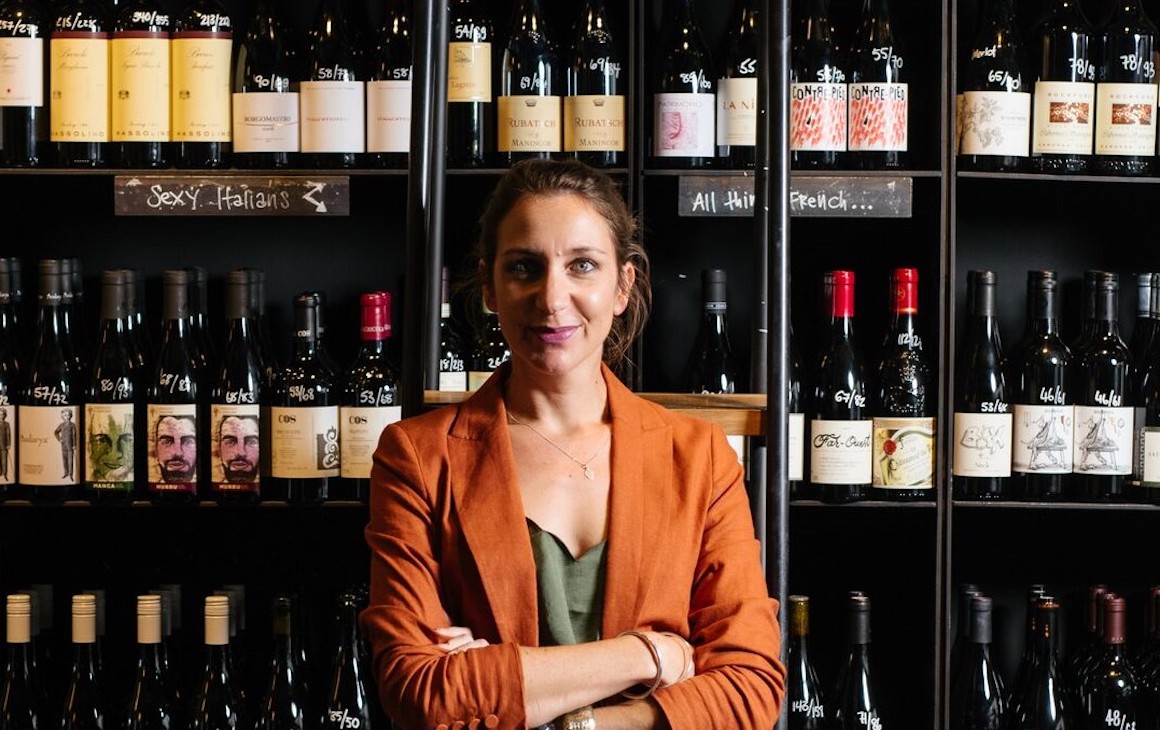 Brave New Wine 'Bouche' Riesling 2021
Great Southern | $43
Bush vine Riesling from the uber-talented Andries Mostert. Possibly his best yet–layered and concentrated with incredible flavour. Excellent with a side of backyard cricket…
McHenry Hohnen 'BDX' 2020
Margaret River | $49
A blend of malbec, cabernet sauvignon and petit verdot. Plush, detailed and vibrant with plenty of shape and frame. Perfect to drink now or gift for the cellar.
Sittella Grande Vintage Blanc de Blancs 2016
Swan Valley | $69
Intense bold aromatics with a delicate and focused palate—another beautifully crafted wine from sparkling legends Yuri and Colby. This would be delightful on Christmas morning with some fresh cherries or a fruit mince pie!
Juniper 'Cornerstone' Karridale Chardonnay 2019
Margaret River | $85
Flint, brioche, sea spray, grapefruit and white peach. A youthful and refreshing style that builds texture and depth on the palate. This will work with anything from rock lobster to turkey.
Frankland Estate 'Smith Cullam' Syrah 2019
Frankland River | $135
Elegant, poised and silky, super aromatic and 'northern Rhone like' in style. Concentration and depth for days. Just beautiful.
Nina Throsby's Top Picks
Kailis Hospitality Group (
Island Market, Canteen Trigg, The Shorehouse)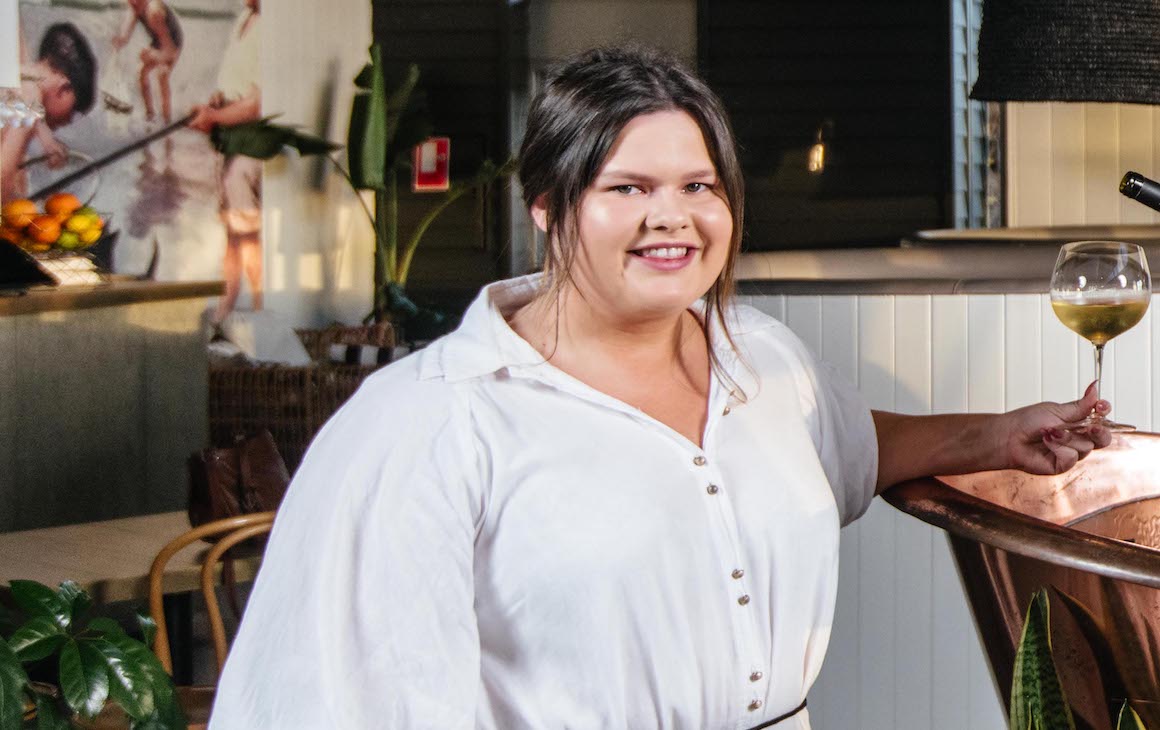 Windows Petit Lot Mousseux 2019
Margaret River | $42
Joanne and Chris run a small but incredibly well run winery in the northern part of the Margaret River region. This sparkling chenin blanc is made from 23yr old vines that are certified organic. The result is clean, finite flavours with a pristine fruit quality. Perfect for the start of a long long lunch, I love bringing wines that spark good conversation–this sparkling has that in spades. A wine to bring for friends to enjoy.
Forest Hill Block 2 Riesling 2021
Denmark, Great Southern | $38
The Great Southern are becoming more and more widely known for their rieslings–and rightly so. I am so passionate about showing all the facets that riesling can offer and how the style has developed over time, it is amazing how complex and layered these wines can be whilst still maintaining a facade of ease and drinkability. This single block riesling is full of interest and intrigue, I love the balance of prettiness and florality with that distinctive line of taught acidity that all good rieslings share.
LS Merchants Vermentino 2021
Margaret River | $30
We are seeing Italian varieties really having their moment on the Australian wine scene, with our climates being so similar and coastal being so central to both countries identities it is easy to see their success on our shores. Vermentino is known for its food friendly nature, saline edge and abundant fruit profile. Dylan and Taryn also have a keen eye for colourful labels so this vermentino is sure to make an impression, both on the eyes and the palate.
Si Vintners Ada Chardonnay 2020
Margaret River | $59
Sarah and Iwo are two extremely talented wine minds, the results always show the fruit in the best condition and the wines speak of the place in which they were grown. This chardonnay comes from the south just out of Witchcliffe and always has a place on my table. It has beautifully soft edges and is the perfect chardonnay to suit a multitude of different palates which can be difficult in the holiday season. These wines are certified biodynamic and their hands off approach has gained them a cult following in the region.
Frankland Estate Isolation Ridge Syrah 2019
Frankland River, Great Southern | $45
WA shiraz has been a curio for quite some time, with our neighbours in SA usually taking up most of the bandwidth. However, travel down to the Great Southern and you'll be pleasantly surprised. Frankland Estate produces some serious wine, from riesling and gruner veltliner to shiraz and Cabernet but this syrah is one of my favourites. It's light on its feet and keeps you interested until the very last drop. Great complexity of fruit and flavour with a brightness that is so indicative of the region.
Corymbia Cabernet Sauvignon 2020
Margaret River | $60
A wine to impress even the harshest of Margaret River cabernet critics, what it lacks in age it makes up for complexity. Rob and Gen Mann have had star-studded careers both domestically and internationally but have settled back to their home turf to create their own label; Corymbia. It is cabernet stripped back and without pretention, this wine is about variety, place and expression. You can see all the hallmarks, dark brooding fruit, a strong spine and layered tannin, all framed by the vineyard that sits merely 2km from the beach. We always talk about how important maritime influence is for cabernet and in this wine we see it truly shine.
Michele Nociti's Top Picks
Bistro Guillaume, Crown Perth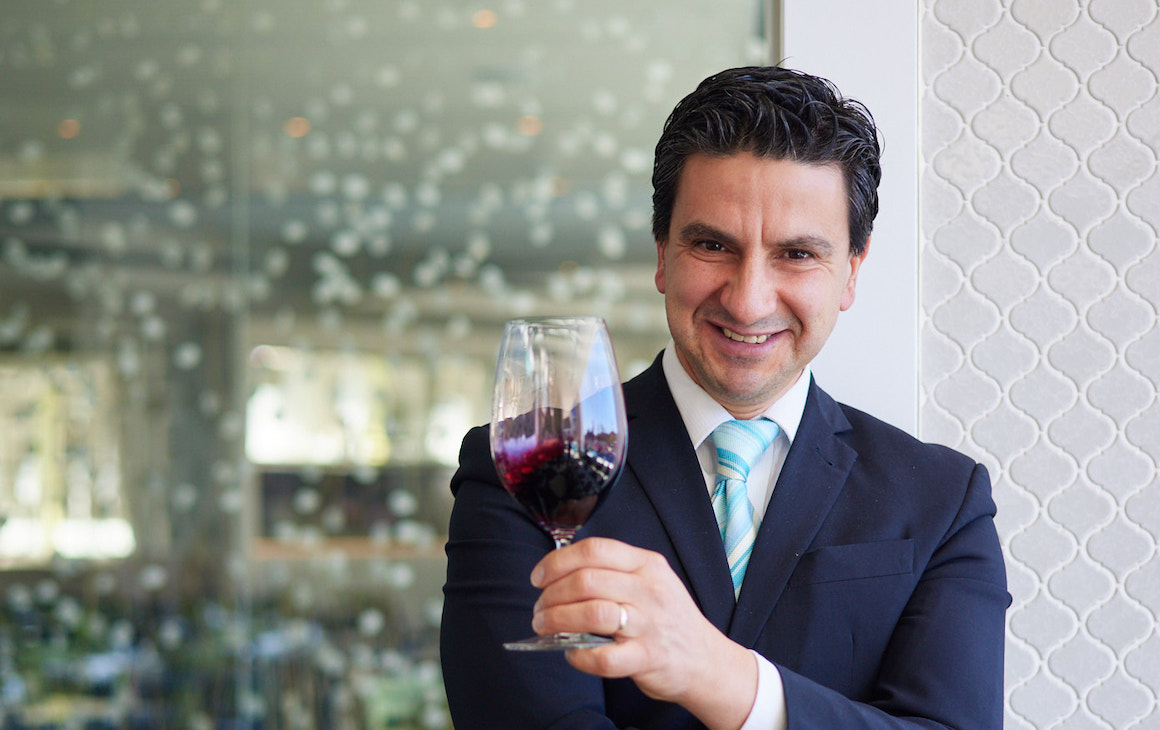 NV Howard Park 'Jete'' Brut Classique
Margaret River | $33
The festive season calls for a serious bubble to toast and celebrate, and this local classic method meticulously made from the Burch family is top notch! Uber-refreshing, uncomplicated and dangerously easy to drink… cracking value!
Cullen Mangan Vineyard Sauvignon Blanc, Semillon 2021
Margaret River | $30
Vanya Cullen's respect for sustainability and biodynamic culture reflects perfectly in this French style blend of sauvignon blanc and semillon. A wine with a strong sense of place, well textured and mineral.
Fraser Gallop Rose' 2021
Margaret River | $40
Think about a Christmas Lunch here in the down under land. Scorching sunny, with a barbie on. Only one thing could give you a refreshing breeze. A lovely glass of iced cold rose'. Nigel Gallop worked his magic in this wine: It's crunchy, zesty and zingy. Wonderfully expressive, dry and punchy.
Flowstone Cabernet Sauvignon 'Queen of Earth' 2016
Margaret River | $65
If the good old Santa would have a wine cellar in his place and decided to crack himself a glass after a busy day of travelling the world delivering presents, this wine would certainly be his favourite pick. Opulent, powerful and loaded with noble tannins. Maybe not your everyday wine but indeed the one for special occasions. Phil Giglia has made one of the best Cabernet in WA!
Sofia Giros' Top Picks
Z1Z (Cooee & Indigo Oscar)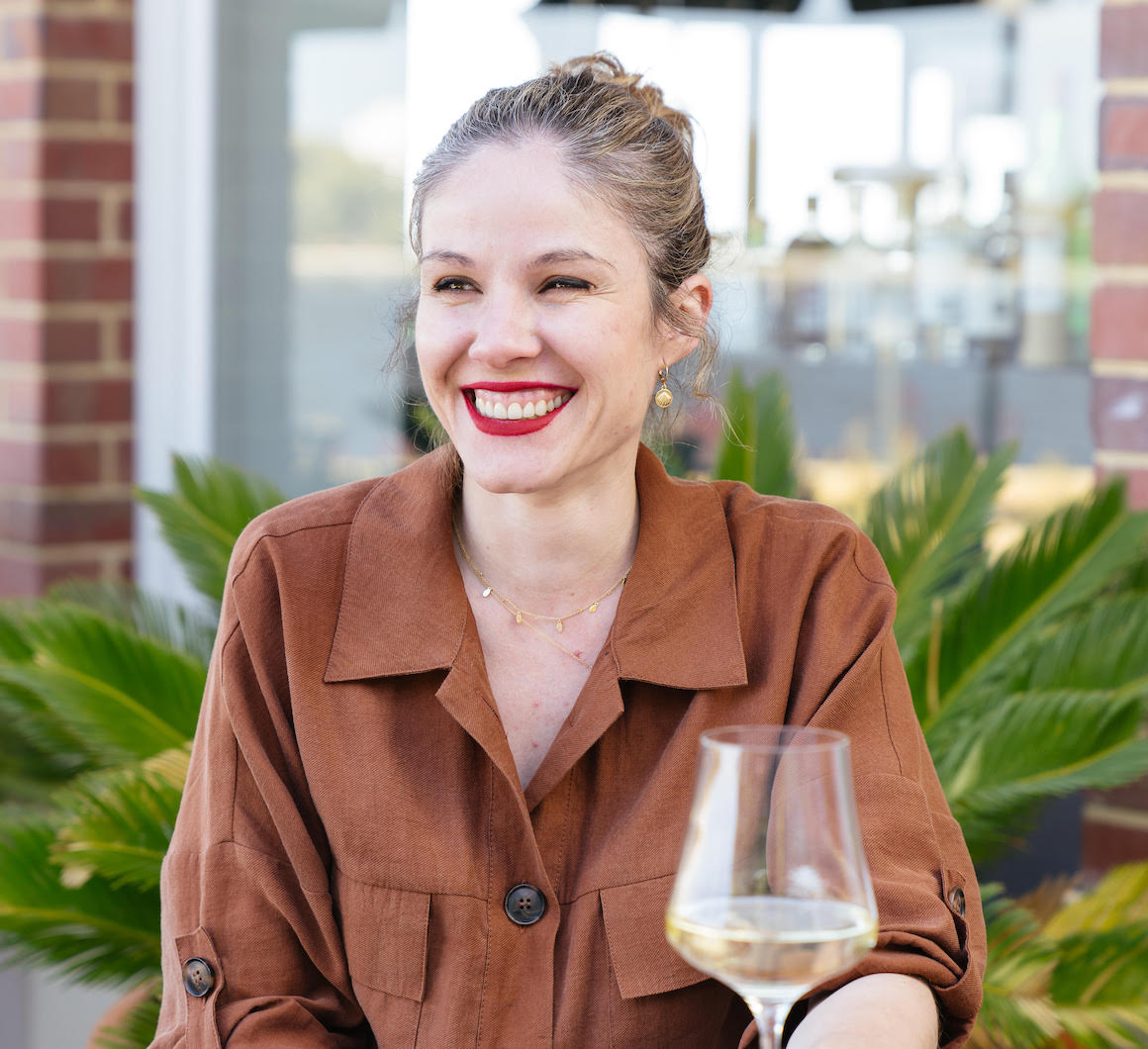 Tripe Iscariot Aspic 2020 Rose
Margaret River | $32
This is the wine I could drink all summer long! A grenache based rose—creamy, full of flavour, complex, clean with a pretty hue. Another level, but still with the freshness of fruit to make your mouth salivate.
Trait 2021 Grenache
Fergusson Valley | $39
I love grenache in any format, from any different region. I like how this variety can easily show its sense of place, and I am particularly excited about this one. Bright, delicate and perfumed. Give it a chill for those warm poolside days!
McHenry Hohnen Calgardup Brook 2018 Chardonnay
Witchcliffe-Margaret River | $65
Single vineyard chardonnay produced using biodynamic practices, located just a block from the Indian Ocean. Crisp and saline, the perfect companion while sitting by the water. Spruce it up with some oysters and ceviche!
Frazer Woods La Cache Pinot Noir Chardonnay 2013 Sparkling
Margaret River | $38
This traditional method sparkling wine, made by legend John Frazer, is a sophisticated wine full of fresh-baked bread aromas with powerful fruit and a delicious lasting freshness. A bargain for such a well-made wine!
Swinney Farvie 2019 Grenache
Frankland River | $150
If you find any left in a bottle shop this Christmas, run don't walk! If not, make sure you sign up for the next release. This wine takes me back home to Catalonia, awakens a sense of nostalgia and reminds me of the top wines in Priorat! Powerful and fragrant, with an incredible tannin structure perfectly balanced with a succulent fruit expression.
Chris Tilly's Top Picks
Clarence's Company Store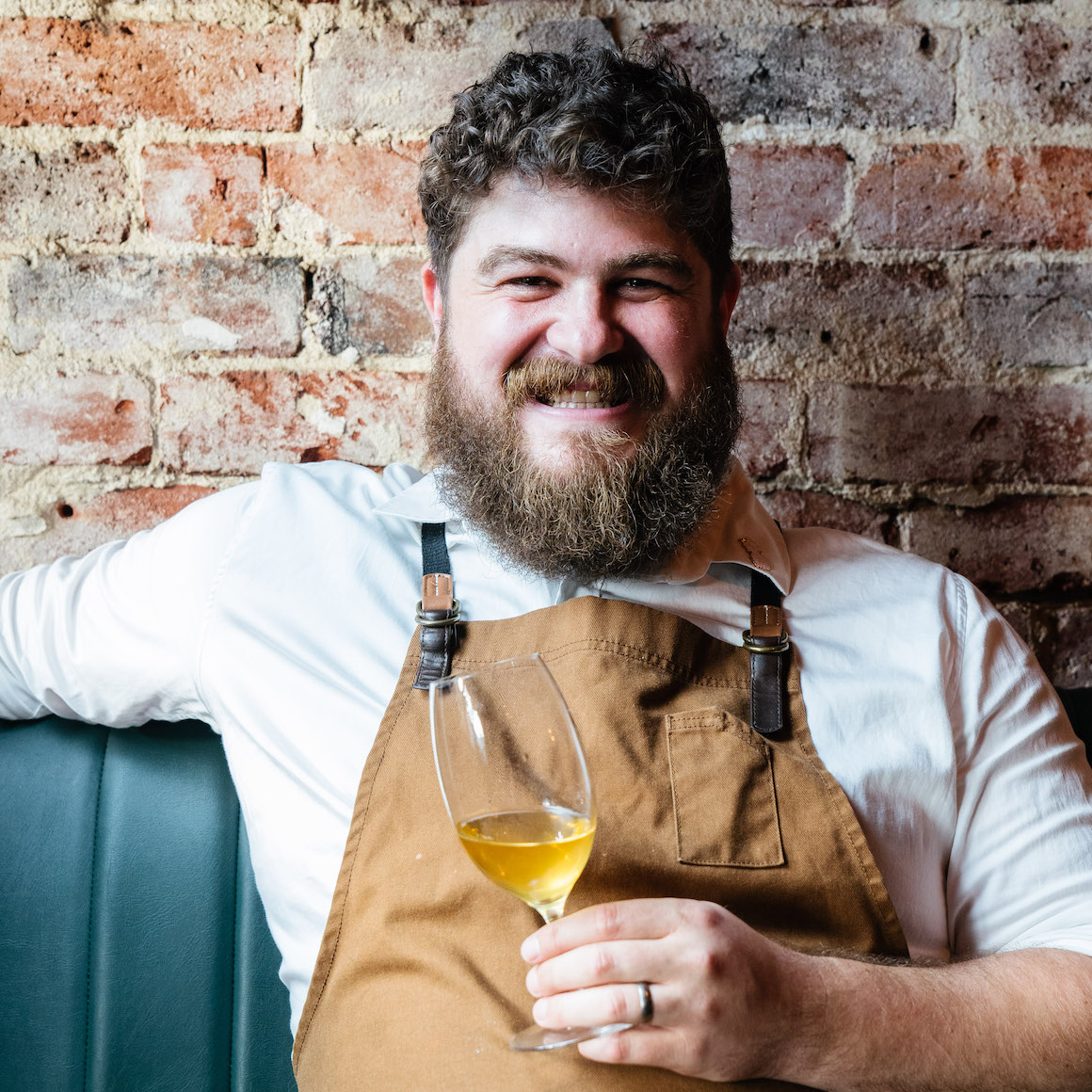 Vasse Felix "Idee Fix" Brut
Margaret River | $47
Winemaker Michael Langridge is producing a sparkling wine from Margaret River of impeccable quality, even up against its French counterparts; and for a fraction of the price. 100% chardonnay with extended time on Lees and bottle ageing. Seaspray, flint, toast and crisp apple jump off the nose with a pleasing citric acidity rounding out the palate. Enjoy with your favourite fresh seafood, or my pick, grilled asparagus with bearnaise sauce.
Millbrook Fiano 2021
Jarrahdale And Margaret River | $25
A criminally underpriced and over-delivering wine with grapes sourced in Margaret River. If your hipster nephew teases you about only drinking sauvignon blanc; this the wine to impress them with. The attention to detail in the winery for this wine has produced a serious contender for my white wine of the year. Bright lemon, nashi pear and crisp apple are accented by lovely bush honey with rounded texture and refreshing acidity.
Blind Corner "Nouveau" Shiraz 2021
Margaret River | $30
This wine packs all the buzzwords we love; biodynamic, minimal intervention, vegan all into one seriously quaffable Margaret River red. Designed to be drunk immediately, not that you could resist opening it anyway. Bright sour cherries, violets and bubblegum assault the palate with a gripping acidity that leaves you wanting more. Put it in the freezer for 15 minutes before opening and serve slightly chilled.
Swan Valley Wines "Skins" Chenin Blanc 2021
Swan Valley | $36
One of the first champions of orange wines in Perth's own Backyard. Based on estate grown vines planted in the 1940s. Fermented in Georgian qveri (big earthen eggs) and matured in French oak. This unfiltered and unfined wine is wonderfully textural and aromatic. Cumquat jam on toast, lemon curd and passionfruit jump off the palate with a long finish that turns into subtle spice.
EVOI Cabernet Sauvignon 2015
Margaret River | $35
Nigel Ludlow is consistently one of Margaret River's top winemakers. Starting with two barrels of chardonnay in 2007 and working as a one man band, he's become a force to be reckoned with. His cab sauv from the 2015 vintage is one of my standouts. Blueberry, black olive, cocoa and tobacco lift off the nose with a complex tannin structure that meshes with ripe fruits and French oak. Drink now or cellar up till 2035.
Paola Arosio's Top Picks
Willi's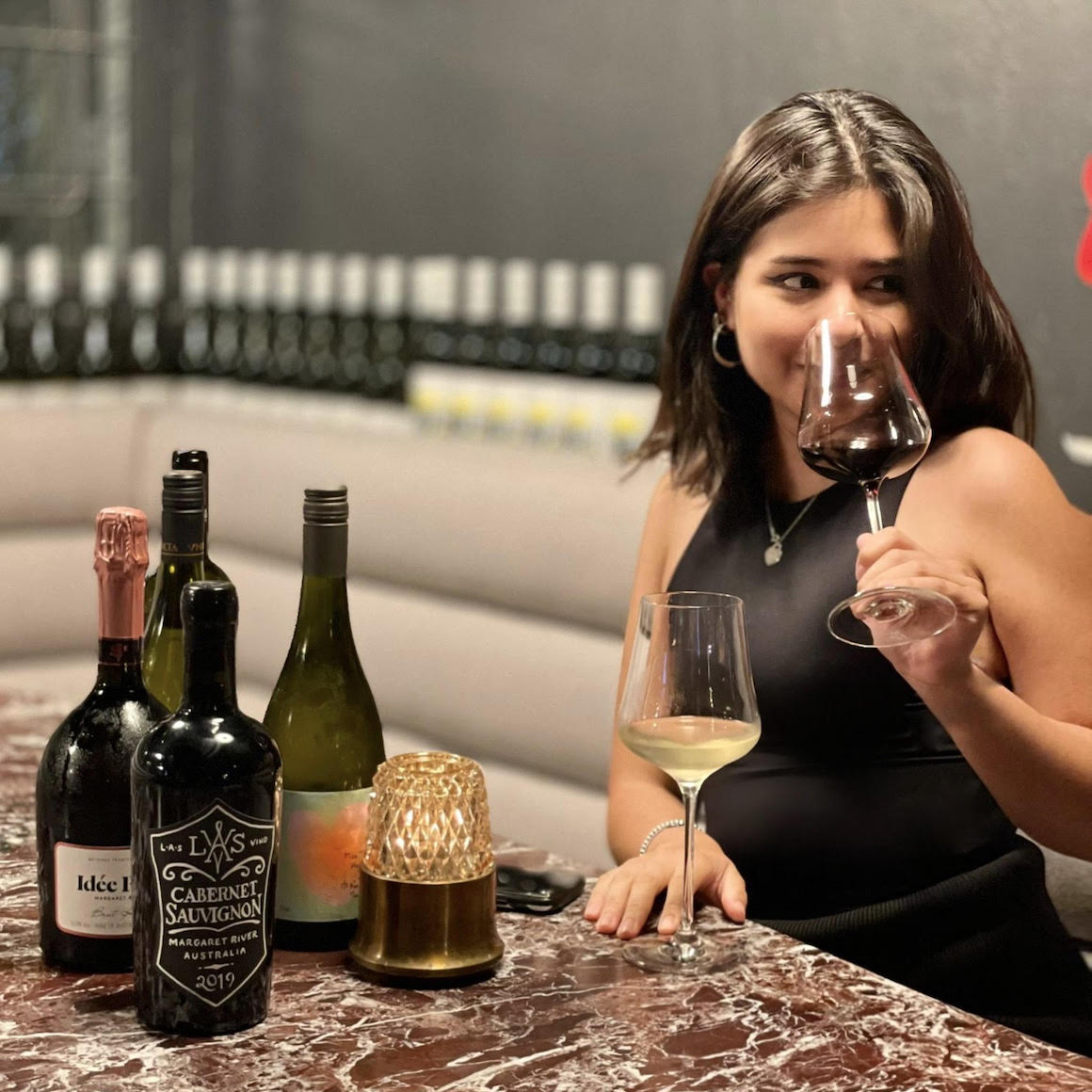 Idee Fixe Brut Rose NV Vasse Felix Winery
Margaret River | $95
Chardonnay with a touch of pinot noir. Elegant, floral, tastes like strawberry tart and blood orange. Perfect for toasts during the festive season and New Year's eve. Great alternative to classic white brut.
South By South West Rose 2020
Margaret River | $63
Small batch wine artisan winemakers based in the Margaret River region. A blend of shiraz, viognier and sauvignon blanc. Fresh and bright rose' with an amazing peachy color. Sweetness of the fruit is balanced by the crunchy mineral acidity. Perfect for the hot summer days, great for aperitivo time as a 'starter' wine.
Vino Volta Funky And Fearless Chenin Blanc 2020
Swan Valley | $73
Old Styles made new ways. Funky And Fearless is a fresh, crunchy wine from the Swan Valley. Passion fruit and lemon, easy to drink and very refreshing for hot summer days. Good both with or without food.
Mon Tout Heydays Chardonnay 2020
Great Southern (Mount Barker) & Margaret River (Karridale) | $62
An aromatic 100% chardonnay that smells like jasmine and orange blossoms. This is perfect as a gift idea, you can never go wrong with a good chardonnay. Even though it's a white wine it has a fuller body so it's good for both white and red wine drinkers. Mon Tout uses a natural fermentation process with minimal intervention and all of their wines are hand picked and hand made here in WA.
Paul Nelson Karriview Pinot Noir 2018,
Scotsdale Valley, Great Southern | $105
Karriview is the oldest vineyard in Denmark and produces excellent quality fruit. This is a versatile, very silky pinot that tastes like spicy red fruits. Every time I pour this Pinot Noir to customers they always love it, good to be shared with friends with a nice cheese board especially now during the festive season.
L.A.S Vino Cabernet Sauvignon 2019
Margaret River | $109
Cabernet sauvignon + Margaret River = winning combo! This amazing cabernet has a rich flavour, low acidity and good body. When drinking it you taste dark and rich fruits like mulberry, dark cherries and plums. Perfect with the classic Christmas "barbie", this wine is biodynamic and organic. Available at Willi's.
Sarah Atkinson's Top Picks
Le Rebelle And Bar Rogue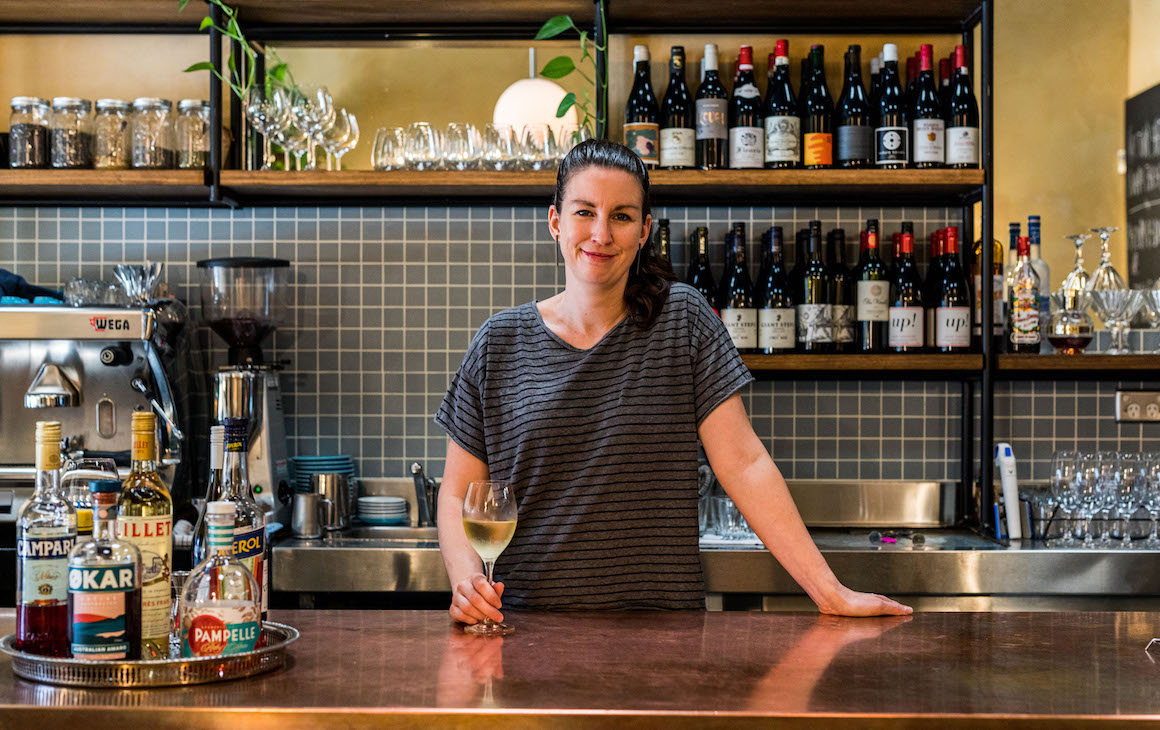 Frankland Estate Isolation Ridge Vineyard Riesling
Frankland River | $40
Being Canadian and having English Heritage in-laws here in Perth, we combine our love for a slow cooked roast with the traditional Aussie fare of prawns, cray and cold ham each Christmas. A riesling is perfect to match these dishes with it's natural freshness, and we have so many amazing rieslings here in our backyard of WA to choose from. Frankland Estate's single vineyard wines really speak of the place they come from and are wines that can be put away for the future, one of the single vineyard bottles would be a great bottle for gifting.
Fraser Gallop Estate Parterre Chardonnay
Margaret River | $44
We live in the land of chardonnay, and Margaret River is known for producing some of Australia's best chardonnays. I love the Fraser Gallop Parterre for drinking as it has a fresh and mineral style (kind of like a chablis). For gifting, look up the serious wines like Cullen 'Kevin John' or Vasse Felix 'Heytesbury'—they are both special wines and can be aged for a few years to gain more complexity.
2021 Nocturne SR Sangiovese Nebbiolo Rose
Margaret River | $32
Rose is the perfect match for ham! Opt for something with a bit of freshness to it—you can't go wrong with French Provencal roses, but there are so many great roses available here in WA from some of the smaller producers and friends, such as Battles, Mon Tout, Dormilona, Si Vintners, and more! You should expect to see a rotating line up of these local producers on our list at Bar Rogue including the Nocturne rose on pour!
If you're not sure where to grab your wine, scope out all Perth's best boutique bottle shops.
Image credit: Supplied