If actually using the kitchen to cook brings back way too many memories of lockdown right now (remember that time we all started simultaneously baking banana bread?), then don't. Put all those weird and wonderful spices you bought in the back of the cupboard, toss away that sourdough starter you got off a neighbour and put the airfryer (we know you bought one) under the sink, because we've got a better idea—one of Perth's many delicious meal delivery services.
Yep, Perth has a range of local services that are dishing up convenient and healthy meals that can be delivered right to your door, saving you the effort of cooking and washing up. So instead of braving the supermarket, jump on the bandwagon of meal delivery services that will not only skip the queues, but make your tastebuds jump for joy.
When You Want To Be The Chef
Hello Fresh
After a feed that's good for you and even better for your wallet? If you want meals that are fresh, customisable and easy to prepare, then read on. Skip those supermarket lines and hours spent playing tetras in your cupboard with all those jars of ingredients you bought, only used once and may or may not use again – 'coz ain't nobody got time for that. With Hello Fresh, the shopping, packing and measuring is all done for you. All you need to do is take delivery of your flexible, customisable box, assemble the ingredients, and you'll have a delicious dinner in as little as 15 minutes. Yes, technically there is cooking involved with this Brisbane meal delivery service—but trust us, even the most inept home chef can handle these recipes.
Marley Spoon
Marley Spoon's chef-designed menu has options for all tastes and lifestyles, including vegan, low-calorie and family-friendly options that'll leave you wanting more. Marley Spoon also sources the best, seasonal produce from trusted Australian suppliers, so you know that whatever you're getting is legit. Plus the meals are varied and totally drool-worthy, too—think spicy chicken Rendang curry, pomegranate-glazed chicken, roasted hemp seed barramundi and loads more.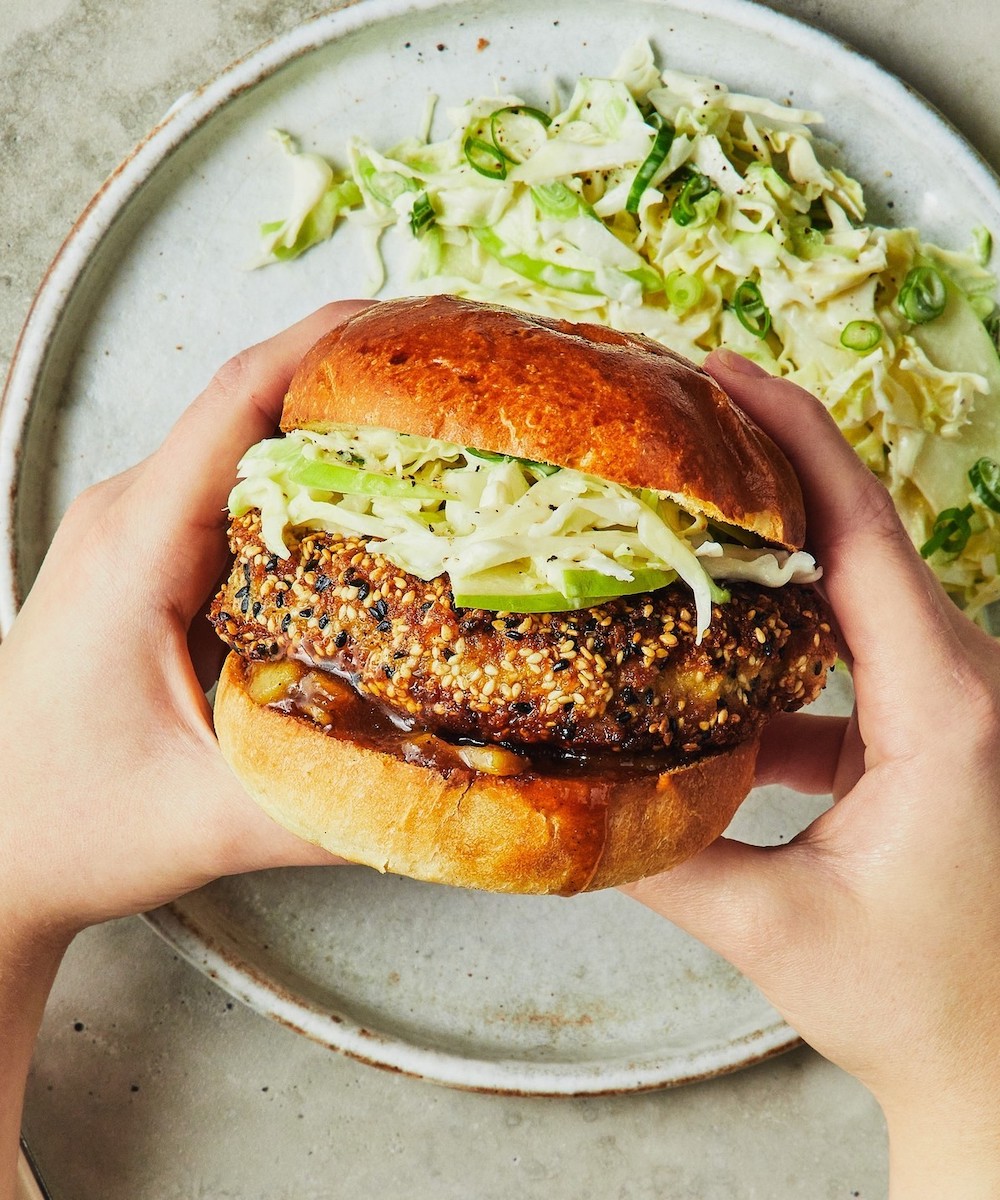 You Plate It
Another great meal kit delivery service in Perth, You Plate It delivers on Sundays so you can enjoy your weekend and be prepared for the week ahead. Their recipes are tried, tested and switched up weekly and most meals can be created in 35 minutes or less. Kits start at $68 and suit households of two to four.
Dinner Twist
While we're all safely hidden away in our homes the crew at Dinner Twist is carefully crafting boxes of quality ingredients and delicious recipes for delivery to people all over Perth. Choose from their express, family, wholesome or plant-based boxes, upsize your protein or add on some fruit and the crew will deliver it all to your door on a weekly or fortnightly basis, depending on how much cooking you're up for.
My Foodie Box
Spice up your life with My Foodie Box's mystery box. You'll receive everything you need to cook four or five chef-created meals per week, aside from pantry staples like salt and pepper, olive oil, milk, eggs, butter, flour and balsamic vinegar. If you don't have these items, no big deal, you can purchase them on the My Foodie Box website too. They've also created a classic box recommended for omnivores, a family box which will suit even the fussiest eaters and a vegan box for the compassionate eaters out there.
This Little Pig Went To Market
Cooking can be calming in a crisis, but if your brain is too frazzled for meal planning or hitting the local supermarket then a meal kit delivery service like This Little Pig Went To Market is going to be just what the doctor ordered. Whether you're cooking for two or four they'll deliver portioned ingredients and carefully crafted recipes that you can whip up in your own kitchen.
Dinnerly
Marketed as Australia's most affordable meal kit, Dinnerly offers easy, tasty recipes for as low as $4.85 per portion. Six ingredients, five steps—that's all you need when you sign up with Dinnerly. From sweet soy chicken noodles to beef burgers, there's plenty of variety and enough to satisfy even the pickiest eaters. It's so good (and so budget-friendly) that even our editor gets it weekly—do you need any more of a recommendation?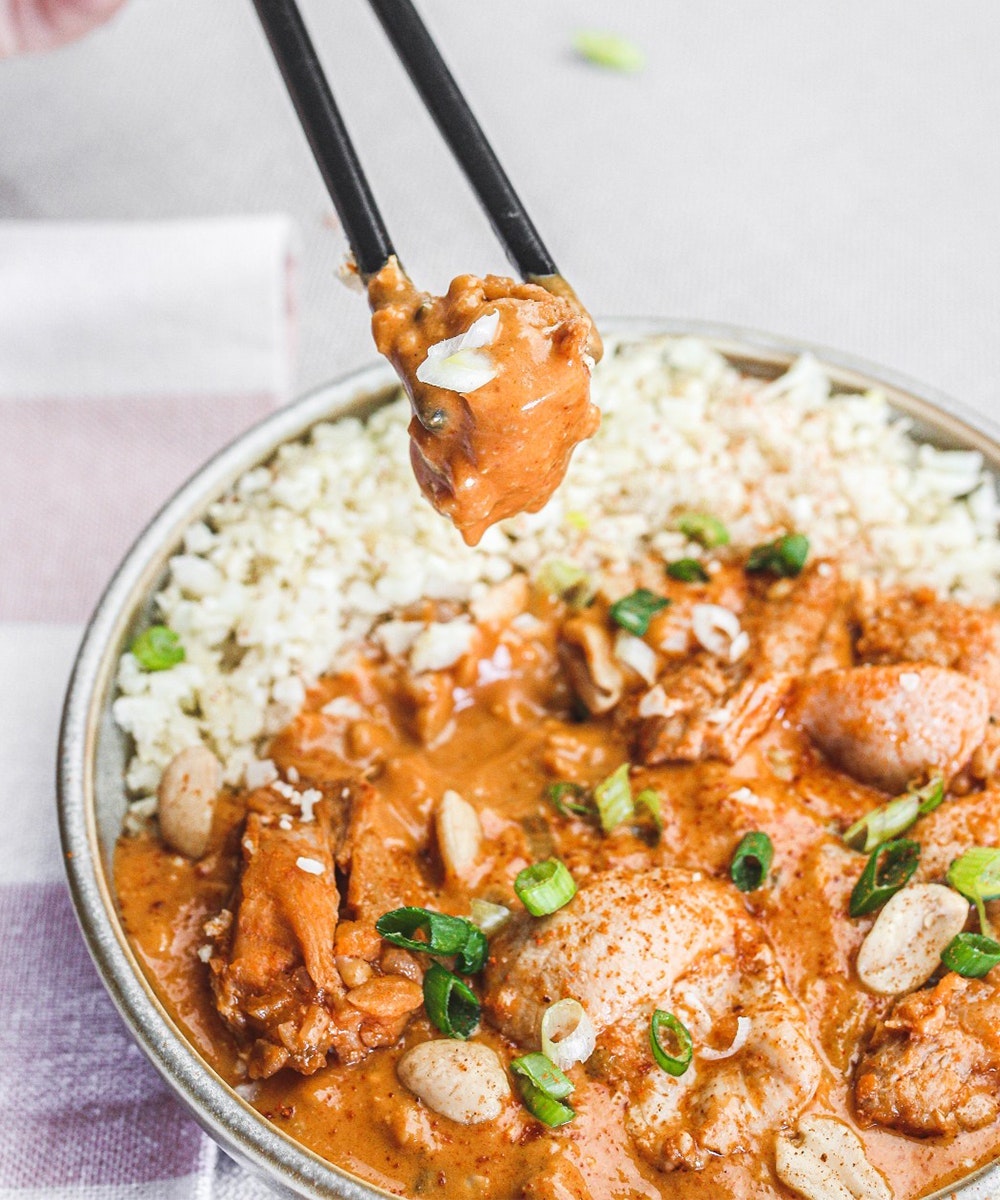 When You Want To Heat And Eat
Wholistically Healthy
The kind people at Wholistically Healthy are slinging some seriously nutritious and delicious meals to keep the people of Perth fed. You can choose individual meals or opt for weekly meal packs including a few snacks and juices to keep you thriving throughout the week. As for the menu, there are loads of plant-based options, as well as protein-rich meals for fitness fanatics, and you can even order some special guilt-free desserts if you feel like a treat. It's perfect for anyone needing a little help kickstarting their healthy eating resolutions.
Soulara
Vegans don't have to miss out on the heat and eat phenomenon thanks to Soulara. Delivering seven to 24 fresh meals to your door each week, all you have to do is decide how lazy you want to be (the lazier the better in our opinion). Starting at $8.50 per meal, dishes include the likes of laksa and carbonara to golden coconut dahl and mushroom bourguignon with black garlic mash. Add on a few treats like bliss balls and peanut butter cups, breakfast bowls and juices and you won't need to battle it out in the canned bean aisle of the supermarket for a while yet.
Youfoodz
No time to rush around town in search of healthy feed in your lunch hour? Then you need to get on the Youfoodz bandwagon. A clean-eating secret weapon for your fridge, Youfoodz is a totally fresh meal delivery service that's going to transform your bod and leave your lunch hour wide open for more important things (like stalking people on Instagram). All about the healthy eats they may be, but Youfoodz make nutritionally balanced meals you'll actually want to chow down on—think kaarage chicken, Korean BBQ beef noodles and tandoori chicken with cauliflower rice. Made specifically so you can stock up in one quick order (everything is made to last between 7-9 days), you can jump on the Youfoodz website and order delivery of YouFoodz for the week and rest easy knowing a healthy, delish meal is waiting for you in the fridge every day.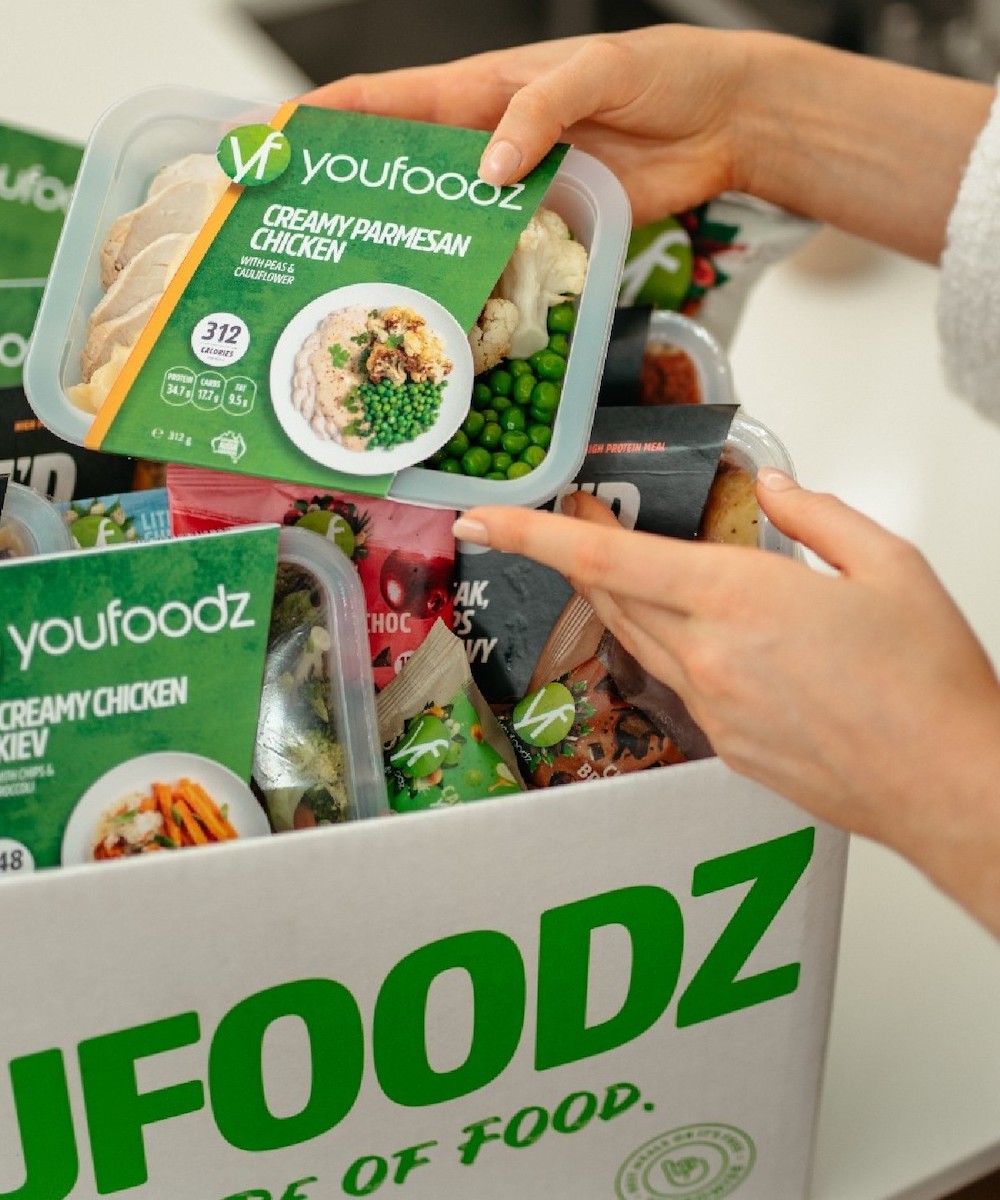 Macros
If heat and eat is more your style, then Macros might just be your jam. Macros pride themselves in delivering fresh meals that are never frozen or vacuum packed. The meals are specially formulated by dietitians to ensure you're putting the healthiest possible ingredients into your body—because really, who's got the time or inclination to count calories? With Macros, the counting, preparation and packaging is all done for you—literally all you need to do is heat and eat. For the vegos among us, you'll be pleased to know there are plenty of plant-based options such as black bean chilli, and for the meat-eaters you can order favourites like comforting beef lasagne or spaghetti bolognese. Another thing to note is that Macros also cater for dietary requirements—so if you're after paleo or dairy free options, they've got you covered.
Dineamic
Launched back in 2008 by a former AFL premiership player and a practicing dietician, Dineamic was first created to feed top-performing athletes. By 2014, founders Jason Johnson and Karen Inge expanded the concept to everyday humans keen to dial up their nutrition without spending hours each night in the kitchen.
These days, Dineamic is the only ready-made meal delivery service that incorporates ethical ingredients, environmentally responsible practices, nutrition, flexible purchasing options, and accessibility for Australia's disability community through a partnership with NDIS. Their kitchen is 100% carbon neutral, ingredients for each meal are sourced from Australian farmers using ethical practices , and, just casually, they are the Official Supporting Partner of The Australian Ballet.
Active Eating
If you're looking for nutritious and delicious, look no further than the team who creates ready made meals for the regular F45 challenges. Active Eating whips up wholesome meals like green chicken curry or cauliflower fried rice, so there's no need to feel guilty about adding a raw vegan caramel slice to your order.
Fresh Clean Eats
With Fresh Clean Eats you can keep healthy with their fresh lunches and dinners every day of the week. Perfectly portioned depending on your requirements, the menu changes on the regular and you can choose whether you want meals sorted from Wednesday to Friday, Monday to Friday, Monday to Saturday or the whole week. Orders need to be in the system by noon on Friday of the previous week for delivery in the Perth metro area on Monday or Wednesday.
Kale & Co
Known for their healthy, wholesome eats and cleanses, Kale & Co is on hand to make your life simpler and more enjoyable. The family meals are where it's at, choose your favourite dish from the weekly menu and you'll also get a green garden salad and four mini choc chip, almond and chia cookies. Everything is perfectly portioned and made with top-notch ingredients and superfoods. Kale & Co deliver on Tuesday and Thursday afternoons, but you can also pick up from their Osborne Park kitchen if that's easier.
Prefer to eat out? Check out the best restaurants in Perth right now.
Image credit: Marley Spoon, Dinnerly
Editor's note: Urban List editors independently select and write about stuff we love and think you'll like too. Urban List has affiliate partnerships, so we may get revenue from your purchase.