From white linen fine dining to cosy neighbourhood eateries, there are a lot of contenders for Perth's best restaurant.

Regardless of what you're in the mood for, one of these places should have you sorted. It's a tough list to narrow down, but here are 15 of the very best restaurants in Perth.
Long Chim
Perth
The Perth population collectively died and went to heaven when David Thompson brought us Long Chim. Set in the converted basement of the State Buildings, you'll enjoy the exposed brick and plumbing just as much as your chicken larp. Don't miss the papaya salad, the prawn and fish dumpling laksa or the fried banana roti for dessert.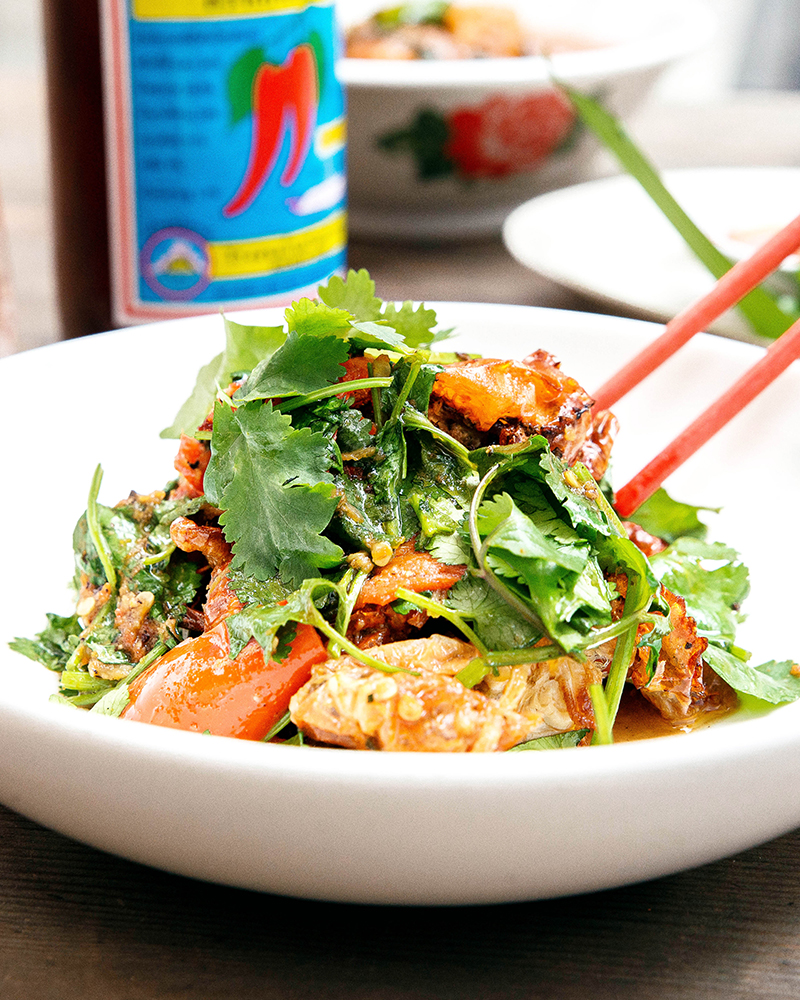 Petition Kitchen
Perth
The epitome of relaxed dining has emerged in Petition Kitchen. The menu is seasonal, with an emphasis on showcasing the very best of WA's local produce which results in one part rustic, one part quirky dishes made to share.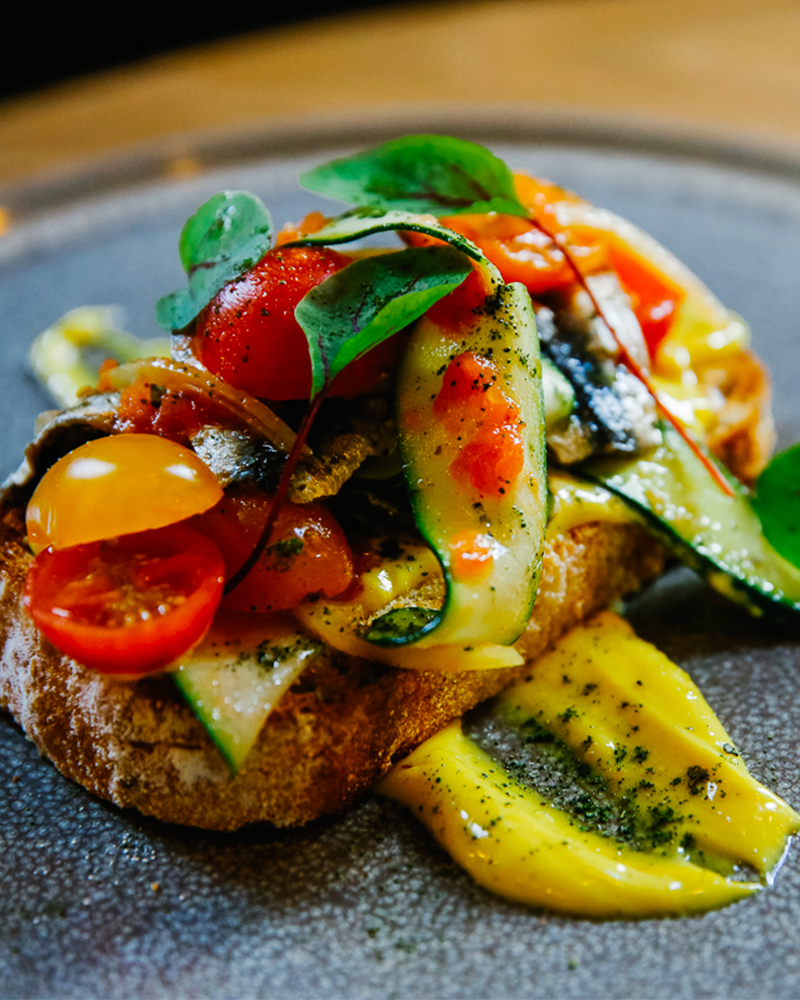 Lulu La Delizia
Subiaco
This ever-so humble and intimate Italian osteria is crafting Perth's best handmade pasta. Be brave and try the pig blood pasta when it's on offer, but also grab the gnocchetti, tagliatelle and the tiramisu.
Bib & Tucker
North Fremantle
Bib & Tucker has gained legendary status in Perth for its incredible food and beautiful beach views. Offering a spot-on modern Australian menu and spectacular views over Leighton Beach, this place sums up why living in Perth is so special. Best of all, you can get $25 off your bill just by nabbing yourself one of our very own Urban Feast cards—find out more and get yours here.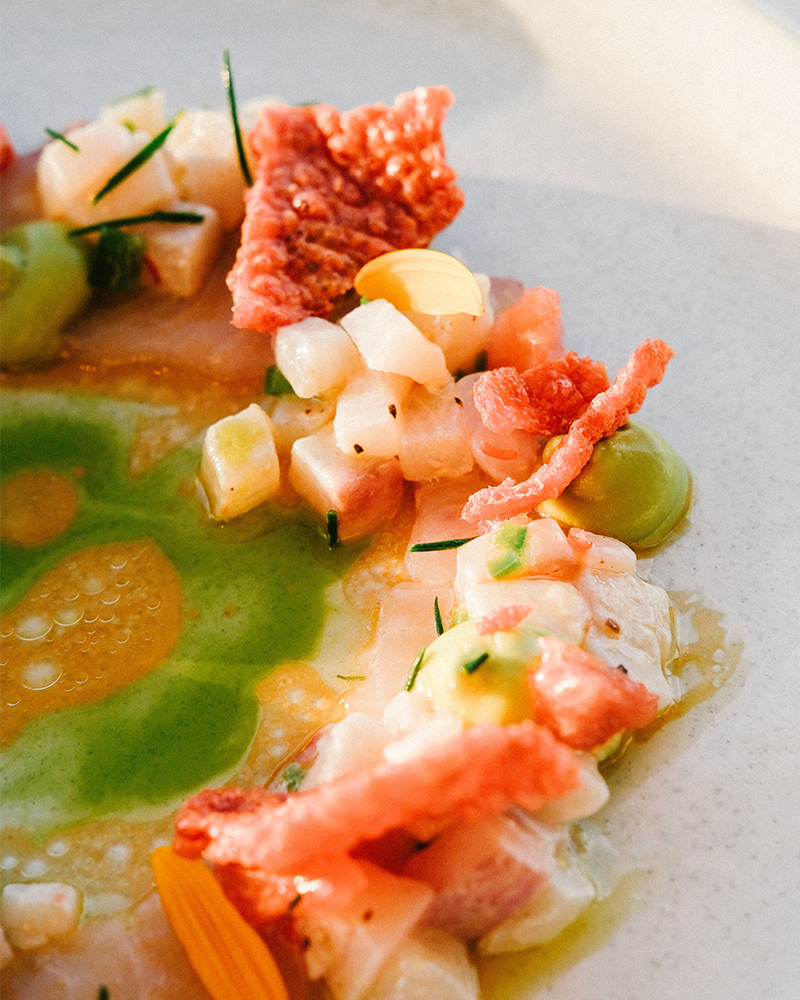 The Flour Factory
Perth
If you're from Perth, you've been to The Flour Factory and had a spin of the gin wheel, but if you haven't sat down and had a meal you're doing life wrong. The menu is out of this world, and the Feed Me option is your best bet. These guys are also a part of Urban Feast, handy if you're ticking your way through the list—get yourself $25 off the bill here.
Bread In Common
Fremantle
Bread is the main game here, and with a menu designed to accompany their doughs, you'll be (unregretfully) eating a lot of it. The menu is seasonal, but expect winners like rustic lamb ribs or artichoke and borlotti beans to emerge from the long, open kitchen.
Wildflower
Perth
Sublime CBD and river views, world-class service and a menu that's a cut above make this the pinnacle of Perth dining. Wildflower's menu responds to the six Noongar seasons with contemporary flair. Trust in the chef: get the tasting menu and you'll agree with us in no time that this is one of Perth's best restaurants.
Nobu
Burswood
The obvious choice for the most reputable Japanese food going around, Nobu has to be on your Perth dining bucket list. Grab the omakase menu that suits your hunger, sit back and devour. The yellowtail sashimi will blow your mind as it melts in your mouth.
Balthazar
Perth
Around since the '90s (albeit under a few different ownerships), Balthazar is an institution. Somewhat ironically, share plates in an upright atmosphere were swapped out for a structured menu and casual vibes in 2016 by newish owners from No Mafia. Perfect for a long lunch or a fancy date.
Il Lido
Cottesloe
The perfect combination of fine and casual dining, Il Lido's food is a hug on a plate. Lovingly crafted, produce-driven Italian fare in a warm and welcoming canteen-style setting. That's without even mentioning the award-winning wine list.
Odyssea
City Beach
With some of the most beautiful views in Perth, Odyssea serves seasonal produce in a modern Australian style that's light, fresh and healthy. The crew here gives veggies the royal treatment, so don't skip your greens, and don't miss dessert. Grab a seat on the deck, order up and enjoy a few wines from Odyssea's sophisticated wine list.
Sauma
Northbridge
Sauma is sitting pretty opposite The Alex Hotel and the airy space is full of character, with its distressed wood and rustic fittings (apparently the décor was shipped in from India). With an impressive selection of Indian street eats, small dishes, curries and dessert, Sauma has something for everyone. And yep, they'll give you $25 off the bill too—just get yourself an Urban Feast card here.
Garum
Perth
Brought to us by Melbourne restauranteur Guy Grossi, Garum is a large scale, rustic Roman restaurant championing the quality local produce that originally enticed Grossi over to WA in the first place. The menu is inspired by Roman food and dining culture and it's bringing a much-needed contemporary feel to the original heritage building that it's located in.
Manuka Woodfire Kitchen
Fremantle
For simple, honest and hearty food head to Manuka Woodfire Kitchen in Fremantle. Big supporters of West Aussie produce, one visit to this multi-award winning venue and you'll be coming back for more. The menu changes all the time, but when your food is roasted over coals or cooked in a woodfire oven you can guarantee it'll be delicious.
Marumo
Nedlands
Bookings open for Marumo only one day every few months for a reason, and that's the unparalleled seven-course Japanese feast that they serve up for the almost unbelievable price of just $70. Linger over each incredible dish as you marvel at the one-man open kitchen and enjoy a bottle of wine brought from home.
Looking for Perth's newest openings? Hunt them all down here.
Image credit: Elle Borgward, Nancy Hanna, Danika Zuks, Emma Pegrum and Balthazar