From white linen fine dining to cosy neighbourhood eateries, there are a lot of contenders for Perth's best restaurant.
Regardless of what you're in the mood for, one of these places should have you sorted. It's a tough list to narrow down, but here are the very best restaurants in Perth, in no particular order (because that would just create too many arguments).
Heritage Wine Bar
Perth
Heritage Wine Bar celebrates its roots thanks to its dazzling refurb of the iconic Royal Insurance building, complete with Italian marble floors, dramatic high ceilings and large windows overlooking Brookfield Place. Most of the food, which includes the likes of mortadella foie gras, Wagyu tartare and chicken and rabbit terrine, is inspired by European classics and underpinned by the finest local produce. It's refined, beautiful and downright delicious, and pairs perfectly with a bottle from their extensive range of international and local wines (which hot tip: you can also buy to go now). If you're unsure where to start, don't be afraid to lean on the waiters for recommendations—the service here is impeccable. Then again, if you're happy to relinquish all control, the set menu with paired wines is by far one of the best we've had in Perth.
Hearth
PERTH
Hearth is the jaw-dropping restaurant attached to The Ritz-Carlton Perth at Elizabeth Quay. The fit-out is light, bright and uber-relaxing with views of our beautiful Swan River. When it comes to the food, expect only the best WA produce with a good smattering of native ingredients thanks to Executive Sous Chef Danny Feng who has recently taken the reigns. It's the perfect spot to take your out-of-town guests, but we say don't wait for them; get there and treat yourself to the new seasonal menu now.
Wildflower
PERTH
Sublime CBD and river views, world-class service and a menu that's a cut above make this the pinnacle of Perth dining. Wildflower's menu responds to the six Noongar seasons with contemporary flair. Trust in chef Matthew Sartori: go in on the full degustation and you'll agree with us in no time that this is one of Perth's best restaurants.
Lulu La Delizia
SUBIACO
This ever-so humble and intimate Italian osteria is crafting Perth's best handmade pasta. Headed up by chef Joel Valvasori, Lulu La Delizia has earned its accolades as one of the best in the game, not only in Perth, but nationally. If decisions aren't your thing, you'll never be disappointed with the chef's menu. Trust us when we say, this is a very good place to start if you're looking for the best Italian restaurants in Perth.
Le Rebelle
MOUNT LAWLEY
Le Rebelle is an intimate restaurant and wine bistro bar, inspired by the old romanticism ('romantica') of classic Parisian and New York bistros. With beautiful and cosy interiors, atmospheric lighting and ace staff to guide you through your night, Le Rebelle is a breath of fresh air. The menu is full of 'classiques' like the much-loved crab toast, the duck liver parfait or the Wagin duck with frites, and the drinks program is just as phenomenal.
Long Chim
PERTH
The Perth population collectively died and went to heaven when David Thompson brought us Long Chim. Set in the converted basement of the State Buildings (home to a few our favourite eateries), you'll enjoy the exposed brick and plumbing just as much as your chicken larb. Don't miss the crunchy prawns, charred noodles or the banana roti for dessert and be sure to wash it down with something from their exceptional new cocktail menu. And if you ever see ma hor (a tasty Thai morsel) on the menu, order a round immediately.
No Mafia
NORTHBRIDGE
Taking inspiration from the recipes of Southern Italy, the food at No Mafia is simple but delicious, and bolstered by an impressive wine list featuring Italian and Australian drops, alongside selected cocktails (hello, spritzes) and local and international beers. Grab a cosy booth or sit at the outdoor balcony to people watch, while selecting from a menu that includes dishes like roman arancini, duck pappardelle, and triple cooked potatoes with garlic, chilli and aioli.
fleur
PERTH
Sitting pretty inside The Royal Hotel, fleur is as beautiful and as fancy as she sounds. With local produce front and centre, there's plenty to get excited about when it comes to the thoughtfully curated set menu. Think Skull Island king prawns tartlets, kangaroo tsukune, drunken Akoya oysters, the most succulent aged duck breast you'll ever tuck into alongside other elevated delights. Paired with a curated wine list, some stunning cocktails and equally lovely interiors, this is one of the best fine dining experiences in Perth. Hell, there's even a caviar menu if you're really feeling extra.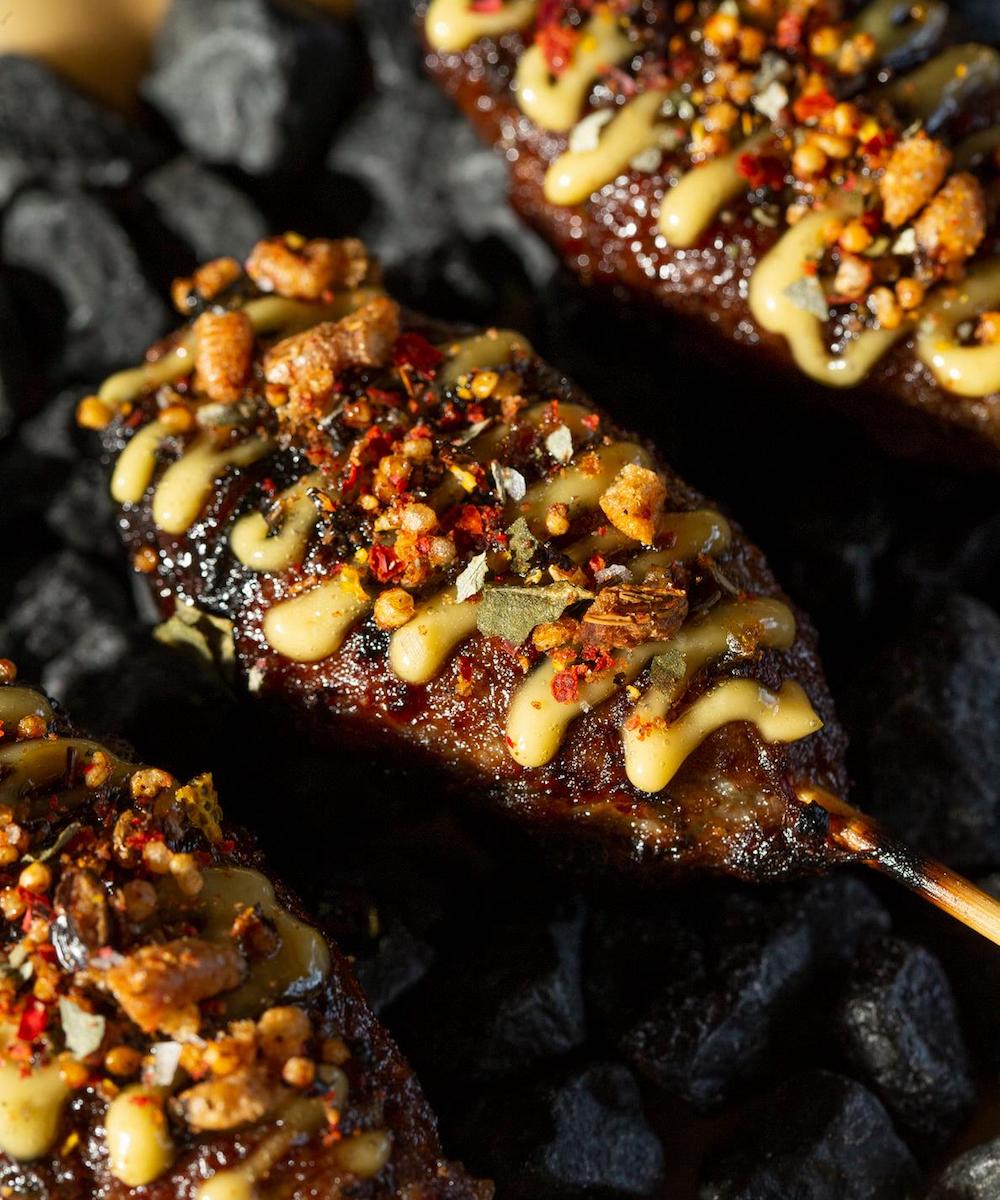 Besk
West Leederville
Tucked off Railway Parade in the leafy West Leederville, Besk dishes up exceptional seasonal grub and a brilliant selection of beers, wines and spirits. With a cool boutique bottle shop attached to the premises, you might be mistaken for thinking it's more about the drinks here but trust us, the kitchen does not hold back. Whether you're just after a few nibbles or want to settle in for a long lunch, you'll find plenty of mouth-watering modern plates that will get polished off faster than the cracking bottle of wine you have alongside it.
Petition Kitchen
PERTH
The epitome of relaxed dining has emerged in Petition Kitchen. The menu is seasonal, with an emphasis on showcasing the very best of WA's local produce which results in one part rustic, one part quirky dishes made to share.
Bib & Tucker
NORTH FREMANTLE
Bib & Tucker has gained legendary status in Perth for its incredible food and beautiful beach views. Offering a spot-on modern Australian menu and spectacular views over Leighton Beach, this place sums up why living in Perth is so special.
Drasko's Hot Chicken
Mount Hawthorn
Drasko's Hot Chicken is the creation of Perth-raised journalist turned chef Drasko Jankovic, who has long dreamt of bringing the Nashville chicken experience to Perth. The menu features the most amazing fried chicken in various forms—from the classic quarter served with white bread and pickles, to the signature sando (their take on a beastly fried chicken burger)—in spice levels to suit the chilli avoidants through to the wildest heat-freaks, all served up in a casual dining space which often has lines wrapping round the block. A word of warning: the off menu chilli that requires a waiver to try is no joke, so maybe steer clear of it unless you enjoy pain.
La Cabaña
SOUTH FREMANTLE
La Cabaña in South Fremantle brings authentic Mexican flavours to life by combining their expertise in Mexican cuisine with our own beautiful WA produce. Think tacos, ceviche and their trademark corn tentacles. La Cabaña is one of the few places whipping up epic tacos al pastor—that's spit-roasted pork—and if you've tried these in Mexico, that alone should be enough to get you there. Snag a seat in the cool courtyard and show them some love.
Manuka Woodfire Kitchen
FREMANTLE
For simple, honest and hearty food head to Manuka Woodfire Kitchen in Fremantle. Big supporters of West Aussie produce, one visit to this multi-award winning venue and you'll be coming back for more. The menu changes all the time, but when your food is roasted over coals or cooked in a woodfire oven you can guarantee it'll be delicious.
Coogee Common
COOGEE
Housed in the Old Coogee Hotel, Coogee Common is brought to us from the team behind Bread in Common (which also scored a spot on this list of Perth's best restaurants, by the way). Head Chef Scott Brannigan has developed the seasonal menu around produce in their on-site garden so all dishes are simple, fresh and bursting with flavour. If you're just after a nibble, there are share plates available which are best enjoyed over a drink or two, whether it's a local wine, a botanical cocktail or their housemade elderflower soda. Green thumbs out there will want to book the garden tour which includes a welcome cocktail and a two-course meal for just $60.
Bread In Common
FREMANTLE
Bread is the main game at this lofty warehouse space in Fremantle, and with a menu designed to accompany their doughs, you'll be (unregretfully) eating a lot of it. The menu is seasonal, but expect winners like rustic lamb ribs or baked eggplant to emerge from the long, open kitchen.
Young George
EAST FREMANTLE
Perth bar, Young George is a unique neighbourhood haunt which places much more of an emphasis on food than your local pub. Situated smack bang in the middle of the super cool George Street in East Fremantle, the folks here serve up scrumptious breakfasts, lunches and dinners, alongside inventive cocktails, refined wines, craft beers and ciders. But it's the dinner menu that they're best known for. Our suggestion; just make sure you get the milk buns with ramen fried chicken, fermented slaw and Caesar mayo. To top it all off, they're running a waste-free kitchen and make absolutely everything in house.
Si Paradiso
MOUNT LAWLEY
Si Paradiso's retro Italian vibes will have you feeling like vintage Amalfi has arrived in Perth. Expect epic drinks and a space you'll never want to leave both indoors and out, all backed up by their mouth-watering Italian eats—think share plates like kingfish crudo, burrata and cacio e pepe, banging gourmet pizzas and a couple of classic desserts to wrap it all up. Good luck choosing.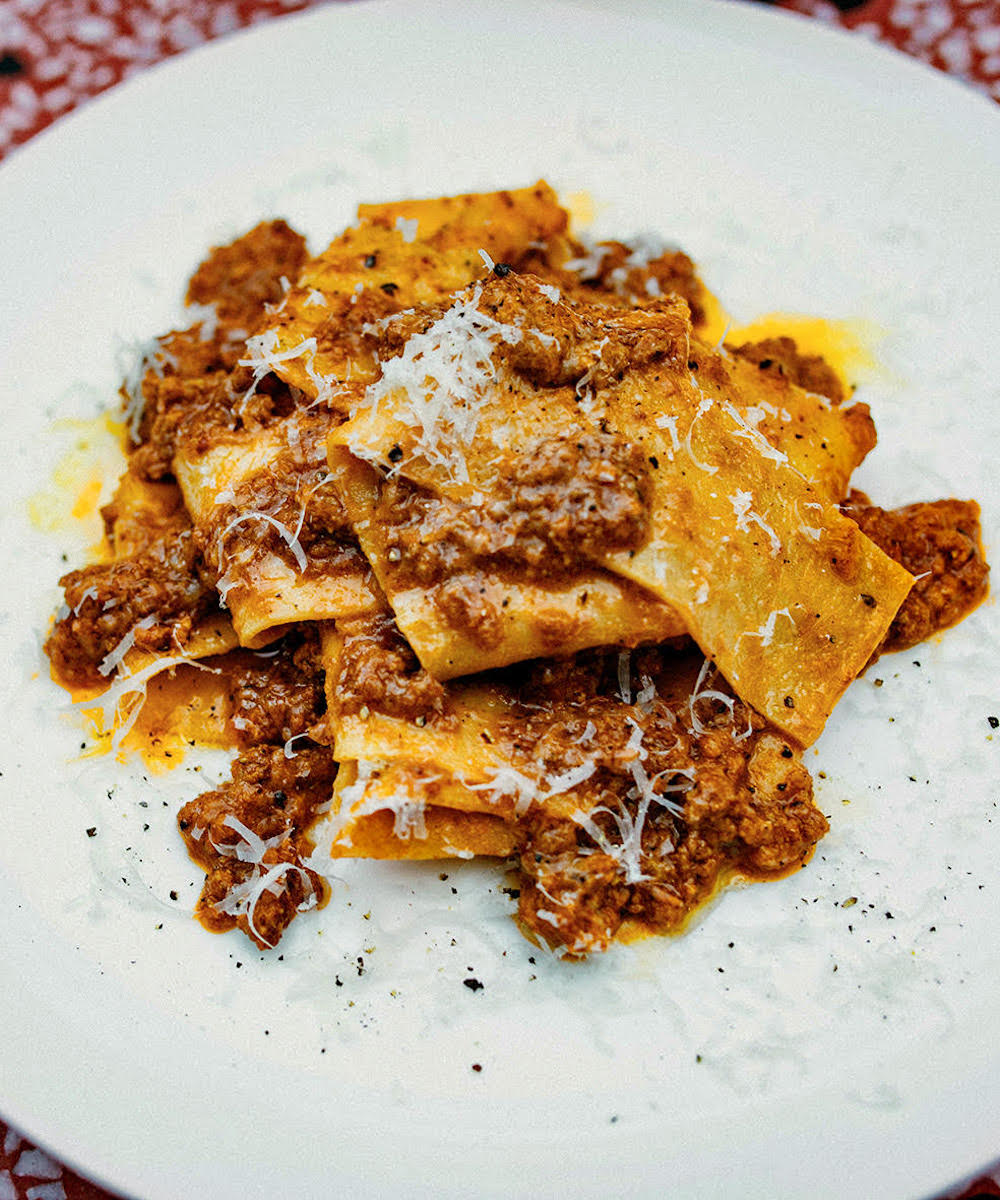 Nobu
BURSWOOD
The obvious choice for the most reputable Japanese food going around, Nobu has to be on your Perth dining bucket list. Grab the omakase menu that suits your hunger, sit back and devour. The yellowtail sashimi will blow your mind as it melts in your mouth.
Lions And Tigers
FREMANTLE
Coming to us from the team behind Duck Duck Bruce, Lions and Tigers is the kind of place that Fremantle locals try to keep hidden from the rest of Perth. It's not exactly a secret gem—in fact, it's often booked out and always buzzing—but there are far too many Perth locals who haven't made their way yet considering it's undoubtedly one of Perth's best restaurants. The team has perfected modern Indian cuisine and every dish we've ever tried is teeming with flavour. The sourdough naan is basically a right of passage and you don't want to go past the roti tacos—the filling changes on the reg so you can keep going back for more. The rest of the menu changes with the seasons, so trust your gut or ask one of the incredible staff to steer you in the right direction.
Balthazar
PERTH
Around since the '90s (albeit under a few different ownerships), Balthazar is an institution. The swanky dining den is situated beneath the beautiful art deco Lawson apartment building in Perth and offers up a refined yet approachable menu packed with dishes that are equal parts art and deliciousness. Add on the cracking wine list and you'll see why this remains one of our favourite spots for a long lunch or a fancy date night.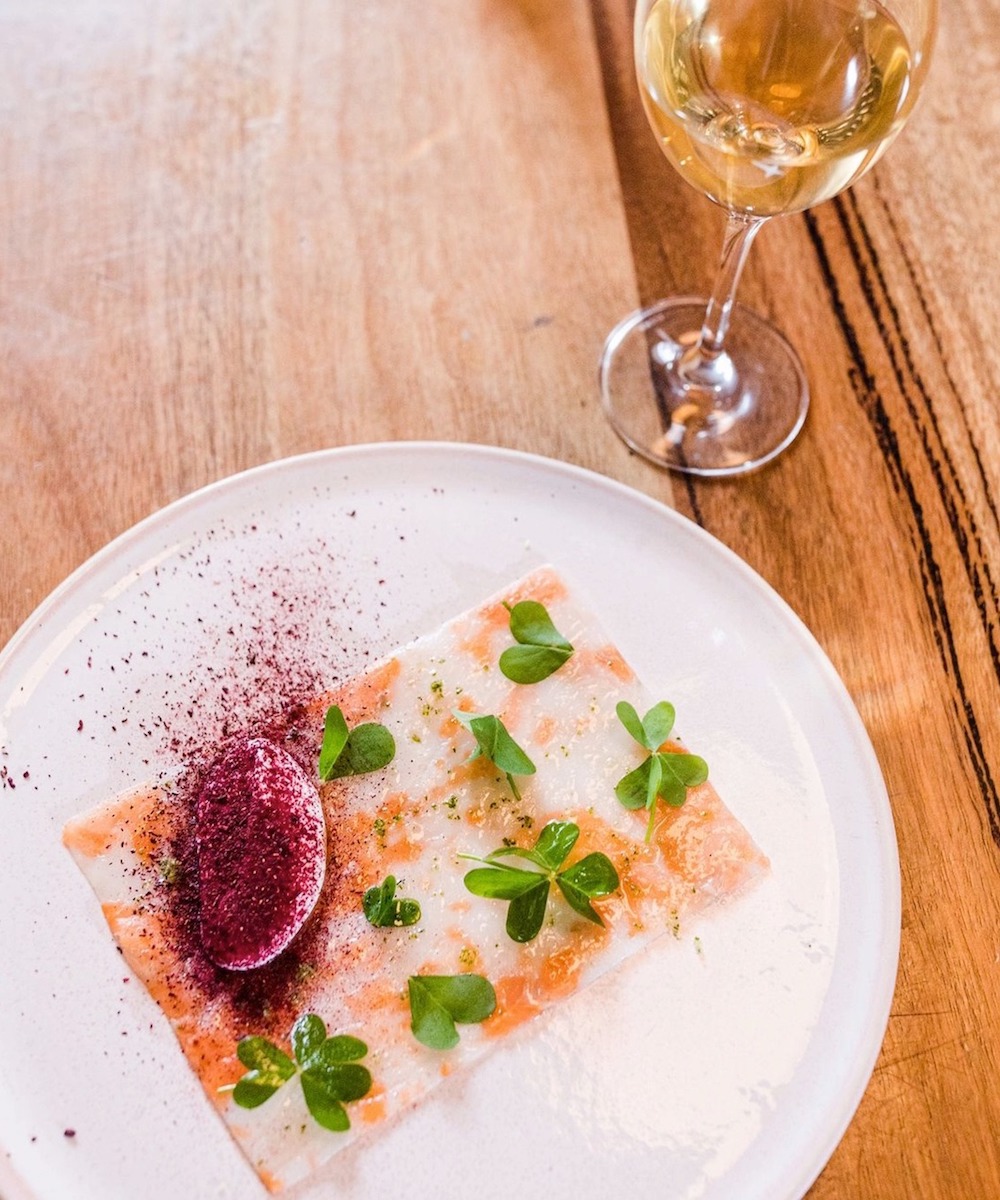 Odyssea
CITY BEACH
With some of the most beautiful views in Perth, Odyssea serves seasonal produce in a modern Australian style that's light, fresh and healthy. The crew here gives veggies the royal treatment, so don't skip your greens, and don't miss dessert. Grab a seat on the deck, order up and enjoy a few wines from Odyssea's sophisticated wine list.
Authentic Bites Dumpling House
NORTHBRIDGE
If you haven't been to Authentic Bites Dumpling House then you must not like dumplings. While the vibe of this place is pretty casual, we still rate it as one of the best restaurants in Perth. The xiao long bao here are ridiculous and they have got the whole of Perth acting like crazy people lining up outside, rain, hail or shine. And the wontons in spicy sauce are up there as one of our favourite Perth dishes of all time.
Madalena's Bar
SOUTH FREMANTLE
A bar on the coast sounds pretty good to us. Add in some share plates full of local seafood and a bit of live music and you've got us sold. No wonder Madelana's Bar made such an impression on South Terrace when it opened in 2018. The team here has a huge focus on sustainability and work closely with guys at Fins Seafood to make sure they're only dishing up the freshest local bites. Who doesn't like a side of sustainability with their seafood?
Wines Of While
NORTHBRIDGE
Educating Perth on the deliciousness that is natural wine while serving up an ever-changing selection of rustic Italian and French inspired dishes, Wines of While definitely deserves its spot on this list. The vibe is casual and cool, the wine is fancy and the food is second to none. Grab a streetside table and get set to sip the arvo away. It's also a hop skip and a jump from Vincent Wine, so wine crawl, anyone?
Monsterella
Wembley
Sitting pretty on the corner of Grantham and Jersey Streets in Wembley, Monstarella oozes rustic cool with its simple, stylish and classy interior. Pizza is the name of the game at this relaxed local, with handmade bases which are naturally risen for 48 hours and topped with insanely good flavour combos. There are also a few pastas (hand cut truffled pappardelle carbonara, anyone?), antipasti and salad options on the menu—don't miss the arrosticini abruzzesi (traditional lamb skewers from the Abruzzo region in Italy), they're to die for.
Now wash it down with our pick of Perth's best wine bars.
Image credit: Hearth, fleur, Drasko's, Si Paradiso, Balthazar, Elle Borgward (Le Rebelle, Coogee Common and Madalena's)