If you're Perth born and bred, visiting Rottnest Island can feel like a montage of your best and worst (but mostly best) memories. From running free and wild as a kid in the Thompson's Bay settlement to first kisses on Pinky's beach; partying from sunrise to sunset and everything in between on school leavers to hopping on a mate's boat and waking up to the sound of the ocean rocking you back and forth; laid-back drinks at the pub with your besties to hitting the soft sand of Thomson's Bay after completing the epic 20-kilometre journey of the channel swim. And let's not forget the countless quokka selfies.
Just visiting? No doubt you've heard about our famed Rottnest Island just a short boat ride off the coast of Perth and can't wait to get over there.
Whether you swam, ferried or flew your way over, here is the ultimate list of things to do on Rottnest Island. Or Rotto, if you're a local.
#1 Get Yourself Some Rottnest Bakery Sourdough
Rottnest Bakery is just about as iconic as the island itself. The bread, and in particular the sourdough, has punters queuing out the door thanks to the distinct flavour created from wild yeast collected at the Rottnest Salt Lakes. The yeast can take up to a month to be ready, bubbling away and taking on more of the Rottnest flavour, which makes it unlike anything you'll get back on the mainland. Revisit your childhood glory days with the jam doughnuts that remain on the baking roster and for full memory recall, eat one perched upon one of the impressive arms of the Moreton Bay fig trees outside.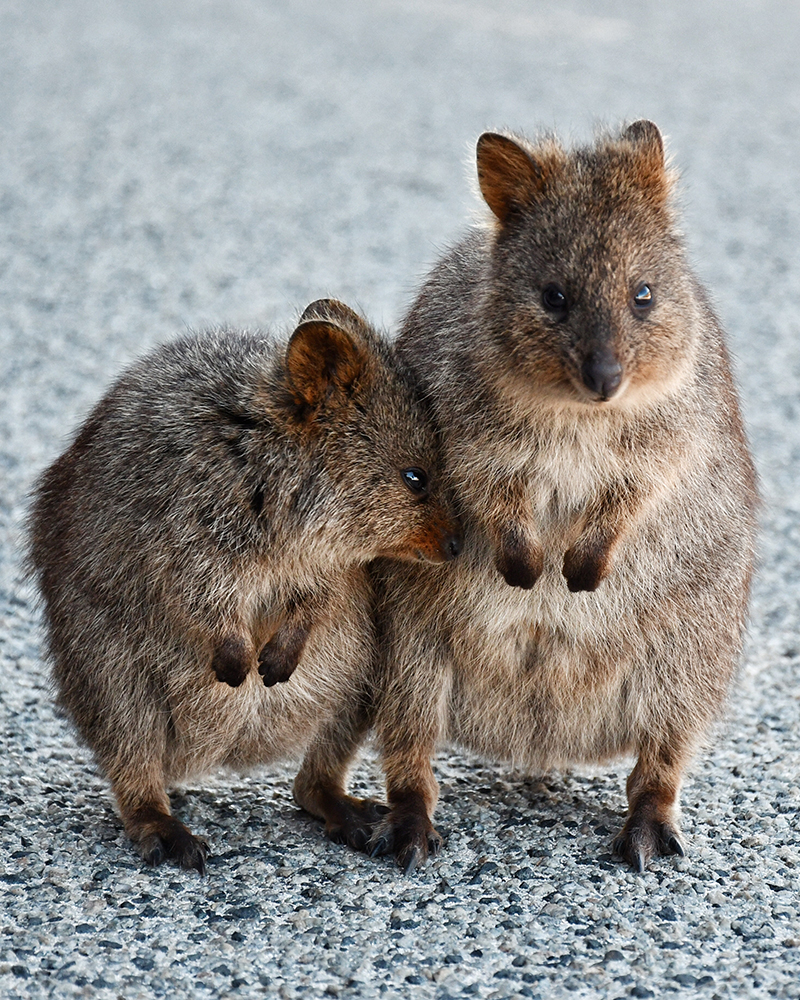 #2 Try Your Best At Nailing The Quokka Selfie
While they're not ferreting through your bag of goodies from the bakery, these rather cute looking marsupials adorn Rottnest every few metres. Your croissant is not safe, so be sure to eat it before they do, and definitely don't give in to their adorable begging gaze; people food is not good for them. Once you've polished off your treat squat next to them and snap a jovial selfie before they realise you only left them crumbs.
#3 Go For A Sunset Swim At Fays Bay
While all Perth beaches and most of Rottnest's are being whipped up by the dastardly Freo Doctor, there's a sweet spot between Longreach and Geordie bays facing north east and protected by a backdrop of sand dunes and a limestone ridge that stops the sea breeze in its tracks. When all the kiddies who swarm Thomsons Bay and the Basin are tucked up in bed, head down to Fays Bay for a gloriously peaceful dip while the sun sinks into the ocean beyond.
#4 Head To Pinky's Beach Club For Drinks
The brand new Pinky's Beach Club is fighting the Rotto Pub for attention these days and it's no wonder, the view is speccy. Grab a table with a prime view of the lighthouse and order a round of bevs from the pink drinks side of the menu as well as some share plates to mop it up with. Think mushroom ricotta gnocchi, loaded fries with nori, bonito and kewpie mayo, baby beetroot and saltbush pangritata and pineapple meringue with citrus curd.
#5 Have A Gander At Geordie's Cafe And Art Gallery
Slurp down a Lean and Mean fresh juice from Geordie's Cafe in between pedal strokes as you cycle around the island. It's delicious, does you good and gives you a kick in the pants to get you going again with the cayenne pepper aftershock. They also have a great selection of artwork featuring Rottnest landscapes so you can take a beautiful memento of the island home with you if you can wrangle it on the bike ride home. Just be sure to get there before 21 July as the gallery closes for winter, reopening in early September.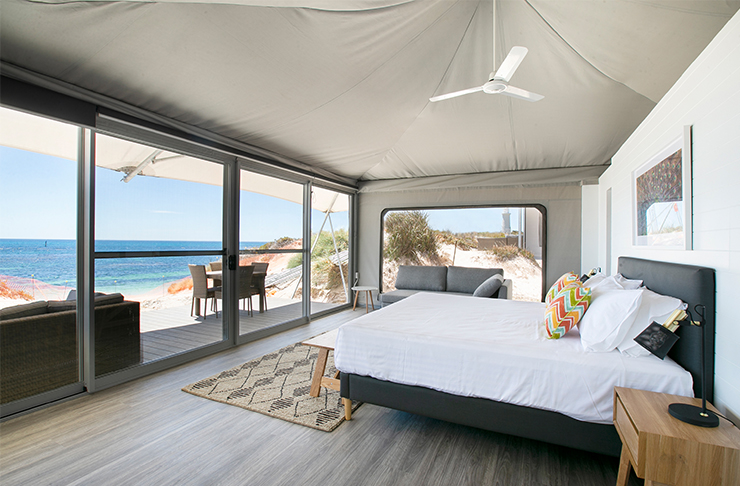 #6 Get Your Glamp On At Discovery
Rottnest's accommodation game has been shaken up thanks to Discovery. Set behind the dunes of the beautiful Pinky Beach, Discovery covers 2.8-hectares and is equipped with 83 luxury, fully kitted out eco-tents, complete with ensuites, pillow-topped mattresses and decks, because it wouldn't be glamping without these creature comforts. Tucked into natural surroundings, there are four types of tents available and a few even score ocean views. Linked by walkways and boardwalks, Pinky's Beach and The Basin are easily accessible, and all accommodation includes WIFI, access to BBQs, concierge and laundry services and secure bike port facilities at each tent. And with Pinky's Beach Club and the 30-metre resort-style pool complete with pool bar, you'll never want to leave.
#7 Snorkel Off The Sweet Treats At Little Salmon Bay
Now there's a lot of eating that is required throughout your time at Rotto, so roll out of the bakery and head down to Little Salmon Bay with your snorkel and goggles before you become what you eat (why hello muffin top). The snorkel trail features ten underwater plaques that will teach you more about the incredible marine life surrounding you.
#8 Stop By The Lane Cafe For All Your Latte Needs
While we'd hate to come across as coffee snobs (lie), do us a favour and consider branching away from the obvious and get your cup of joe from the unassuming but excellent, The Lane Cafe. As the weather heats up you'll want to crush an iced latte or get there early (they open at 7am) for the paper and your long mac. All coffee here is take away so you can make your way to the sparkling waters of Thomsons Bay to let the buzz sink in. They've even got vegan options!
#9 Go Underground At Oliver Hill's Tunnel Tour
History fiends will get a kick out of Rottnest's (albeit minor) role in World War II. One of the two 9.2-inch guns installed to protect the mainland from a potential invasion remains atop Oliver Hill, while a maze of tunnels is buried deep underneath it. The gun never had reason to fire (phew) but has a foreboding presence and the eerie halls of the underground tunnels are fascinating. Take the Captain Hussey train from Kingstown Barracks and enjoy another dose of history as the train was originally built to transport ammunition, building materials and supplies to Oliver Hill.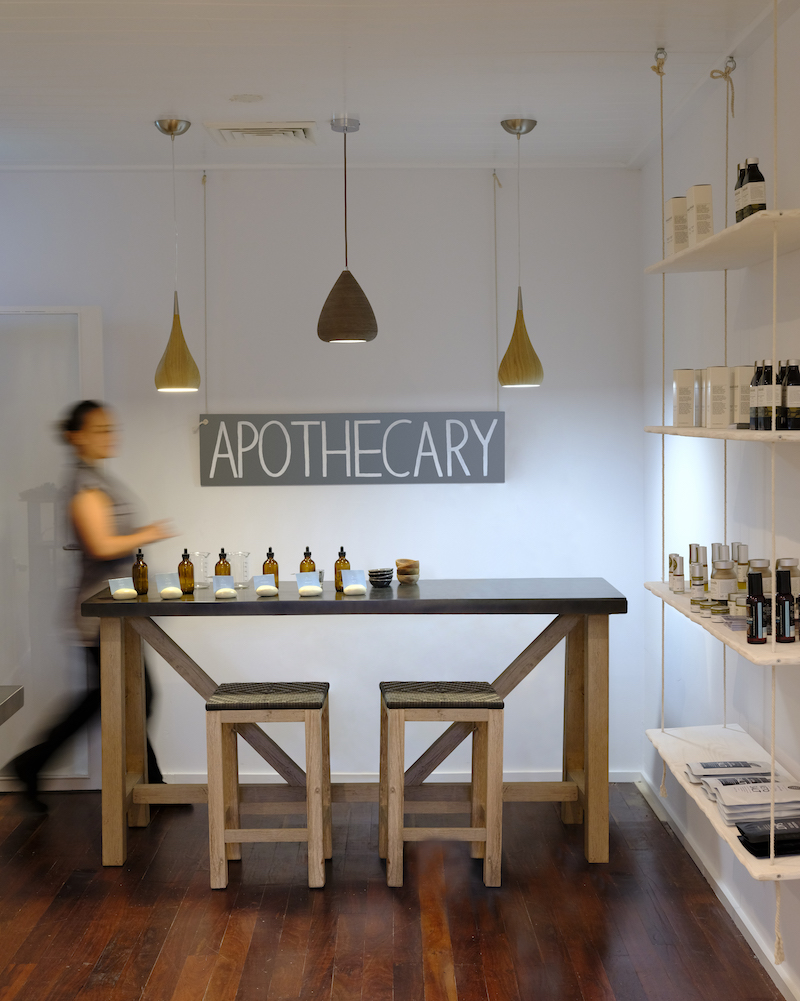 #10 Unwind At Karma Spa
De-stressing might not normally be on your list of things to do when you're hanging out in the already laidback island paradise that is Rottnest but walk into Karma Spa and get ready to hit maximum relaxation level. Personalised experiences are the name of the game here with a selection of essential oils tailored around the five spa themes (relax, de-stress, activate, meditate and mood-booster) available for a bespoke massage. Our pick? The sleep ceremony ritual, which involves a magnesium-rich warm salt scrub, a warm herbal compress, a Himalayan Salt Stone back, neck and shoulder massage, a magnesium neck application, a soothing face and scalp acupressure treatment and a sleep tea ceremony.
#11 Jump Aboard A Seafood Cruise
There's no better place to feast on fresh seafood than Rottnest, so jump on Rottnest Cruises' Wild Seafood Experience and you might even be lucky enough to catch your own lobster. If you'd prefer to sit back and relax while someone else does the hard work of catching your lunch, you'll be treated to free-flowing wine and beer while you relax on the sun deck. When it comes time to eat, you can expect plenty of local seafood including freshly shucked oysters, king prawns, blue swimmer crab, octopus, barramundi and more. It's a three hour experience if you're already on the island, otherwise the crew can organise your tickets to include the ferry from Perth, Hillarys or Fremantle.
Looking for more local escapes? There are plenty here.
Image credit: Amanda Klamrowski, Discovery Parks, Julieta Julieta and Karma Spa