If you're Perth born and bred, visiting Rottnest Island can feel like a montage of your best and worst (but mostly best) memories. From running free and wild as a kid in the Thompson's Bay settlement to first kisses on Pinky's beach; partying from sunrise to sunset and everything in between on school leavers to hopping on a mate's boat and waking up to the sound of the ocean rocking you back and forth; laid-back drinks at the pub with your besties to hitting the soft sand of Thomson's Bay after completing the epic 20-kilometre journey of the channel swim. And let's not forget the countless quokka selfies.
Just visiting? No doubt you've heard about our famed Rottnest Island just a short boat ride off the coast of Perth and can't wait to get over there.
Whether you swam, ferried or flew your way over, here is the ultimate list of things to do on Rottnest Island. Or Rotto, if you're a local.
Learn More About Rottnest Island's History
If you are lucky enough to enjoy the beauty of Rottenest Island as a holiday destination, do the right thing and take responsibility for learning and understanding the significance of its rich history. Rottnest Island is known as Wadjemup (place across the water where the spirits are) to the Whadjuk Noongar people—the Traditional Owners of the island—who have a deep connection with the island which has been a part of their culture for thousands of years. 7000 years ago the island was still connected to the mainland, and it held importance as a meeting place and ceremonial site. British settlers arrived in 1826, and the island went through a dark period of history being used as an Aboriginal prison and labor camp from 1838. About 400 boys and men remain buried in unmarked graves on the island. Take a moment of silence and reflection when passing through the settlement at the signposted burial site. You can stop by the newly renovated Wadjemup Museum or the visitor centre for more in-depth information and extra guidance when exploring the history of the island.
Get Yourself Some Rottnest Bakery Sourdough
Rottnest Bakery is just about as iconic as the island itself. The bread, and in particular the sourdough, has punters queuing out the door thanks to the distinct flavour created from wild yeast collected at the Rottnest Salt Lakes. The yeast can take up to a month to be ready, bubbling away and taking on more of the Rottnest flavour, which makes it unlike anything you'll get back on the mainland. Revisit your childhood glory days with the jam doughnuts that remain on the baking roster and for full memory recall, eat one perched upon one of the impressive arms of the Moreton Bay fig trees outside.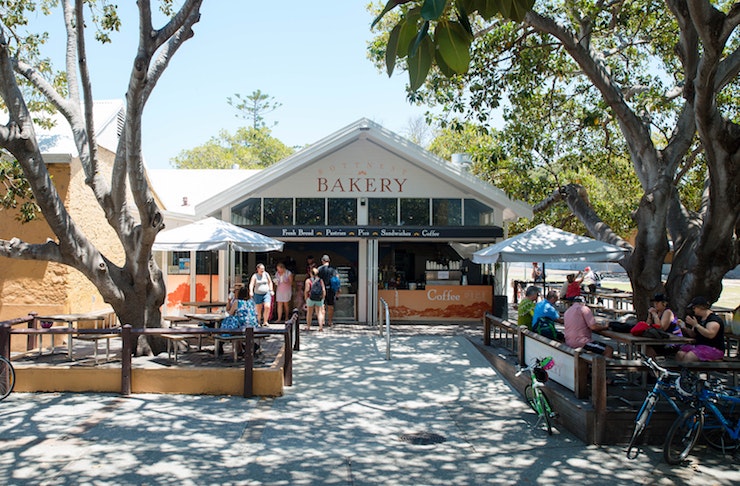 Challenge Your Mates To A Hole Or Bowl
If you fancy a swing, Rottnest Island Golf Clubhouse has 18 holes to work through, all boasting spectacular views. For those less committed to perfecting their short game, they've also just launched barefoot bowls so you can have a casual comp with your mates while soaking up a pint or two on a balmy evening.
Head To Pinky's For Sundowner Drinks
Pinky's is fighting the Rotto Pub for attention these days and it's no wonder. It's located right by the pristine and protected Pinky Beach and the view is seriously speccy. Grab a table with a prime view of the lighthouse and order a round of bevs from the pink drinks side of the menu—a Spicy Mama (a spicy marg) or Lemoncello Spritz will go down a treat—as well as some tasty nibbles to mop it all up. They've recently revamped their menu so you can order fresh share-style plates like pork belly, seared prawns and baby squid before tucking into mains like lobster spaghetti, lamb shanks or classic fish and chips.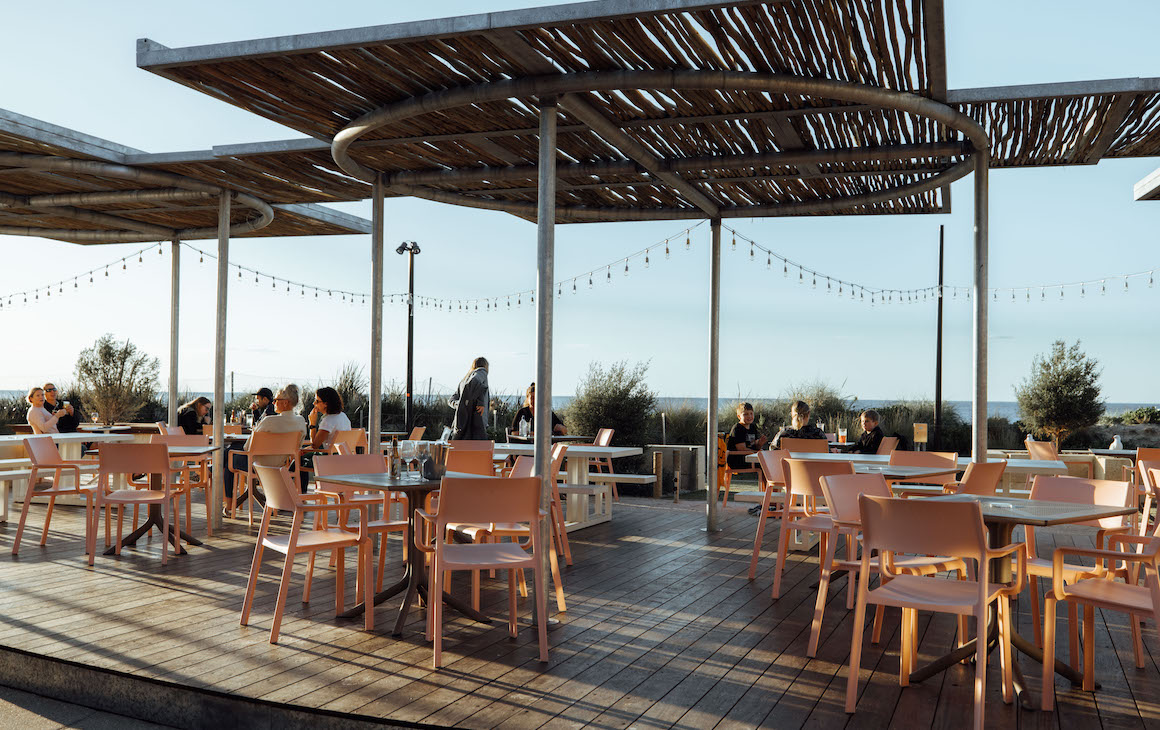 Pick Up Some Pizzas To Share On The Beach
Frankie's serves up an epic range of pizzas on the most delicious sourdough bases. Go for classics like the chicken supreme or pepperoni and then argue about whether pineapple belongs on pizza before conceding it does and throwing a Hawaiian into the mix too. You can throw a towel down and enjoy them on the sand as the sun sets.
Book In For A Slightly Fancier Dinner Date
For the most part Rotto is all about wandering around barefoot and keeping things very low key, but we'd suggest you pack at least one nice thing so you can sneak in a slightly fancier night out (don't worry, it's still pretty relaxed). Trust us, the island has earned some beautiful eateries that are worth the effort. For seaside Italian aperitvo vibes, killer cocktails and pasta galore, Isola is an absolute must. Otherwise, Lontara is another magical dining destination that's known for its vacay-worthy decor and flavour-packed South East Asian inspired bites. Who even needs Bali?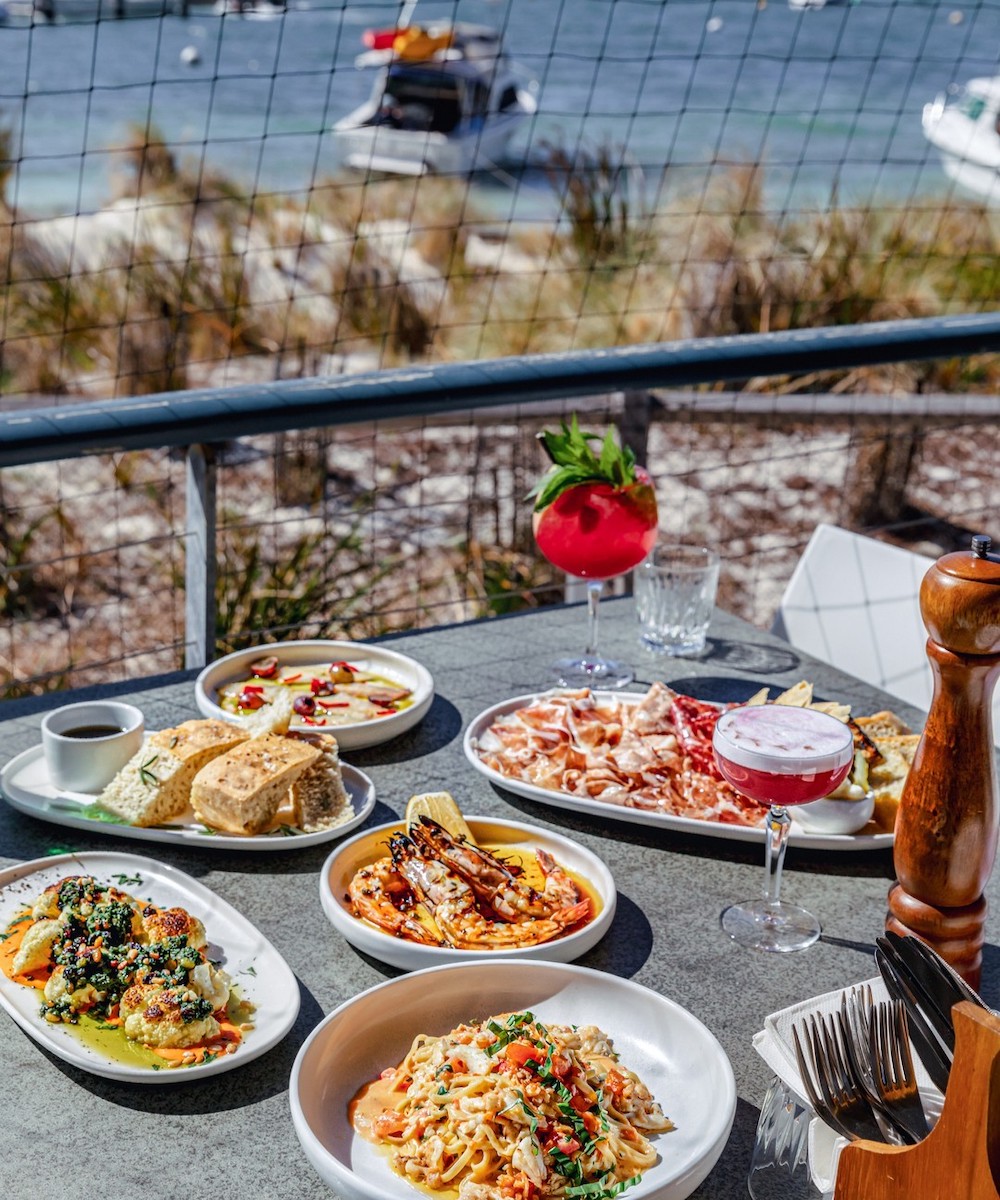 Have A Gander At Geordie's Cafe And Art Gallery
Slurp down a Lean and Mean fresh juice from Geordie's Cafe in between pedal strokes as you cycle around the island. It's delicious, does you good and gives you a kick in the pants to get you going again with the cayenne pepper aftershock. They also have a great selection of artwork featuring Rottnest landscapes so you can take a beautiful memento of the island home with you if you can wrangle it on the bike ride home. Just be sure to get there before 21 July as the gallery closes for winter, reopening in early September.
Try Your Best At Nailing The Quokka Selfie
While they're not ferreting through your bag of goodies from the bakery, these rather cute looking marsupials adorn Rottnest every few metres. Your croissant is not safe, so be sure to eat it before they do, and definitely don't give in to their adorable begging gaze; people food is not good for them. Once you've polished off your treat squat next to them and snap a jovial selfie before they realise you only left them crumbs.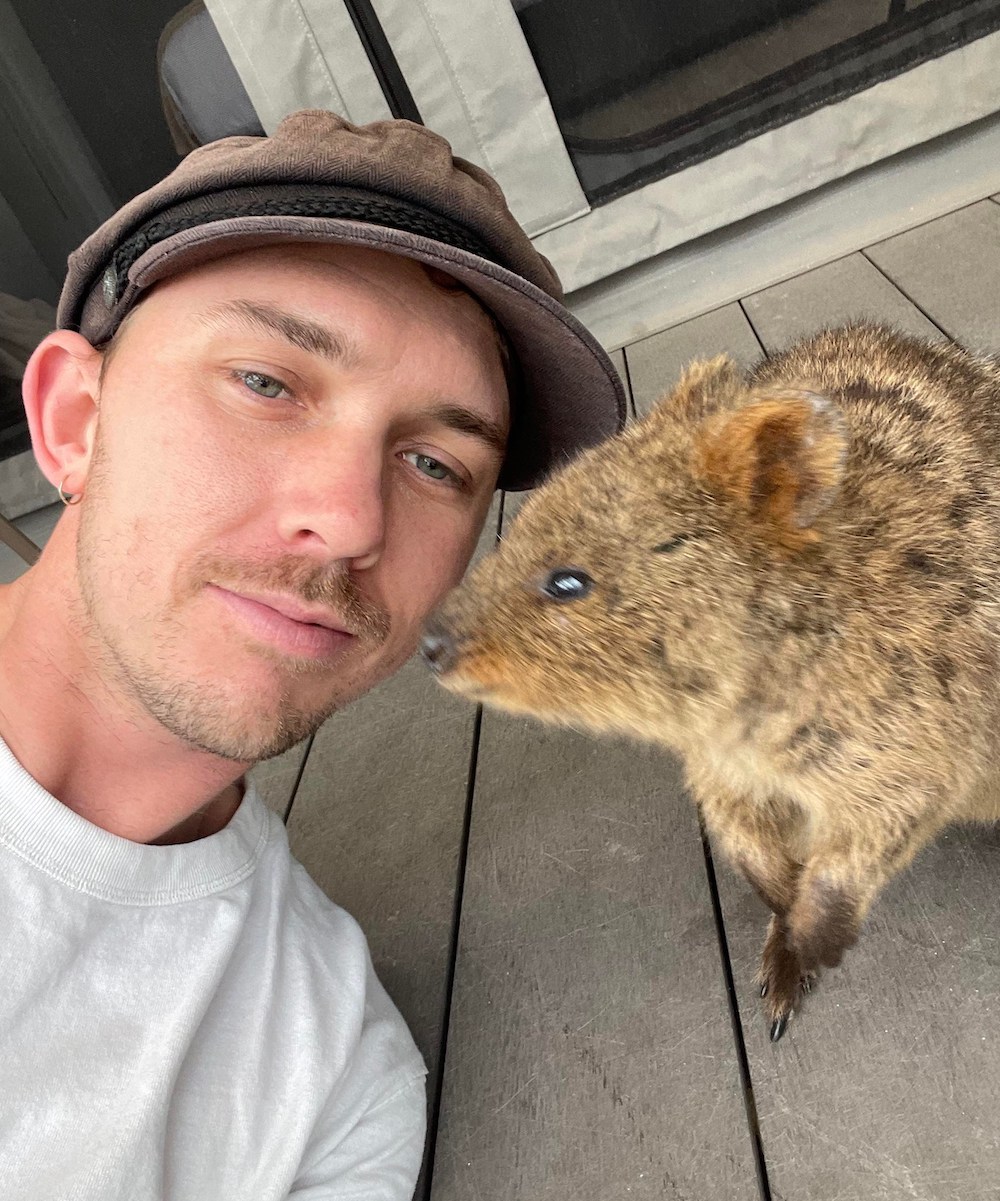 Go For A Sunset Swim At Fay's Bay
While all Perth beaches and most of Rottnest's are being whipped up by the dastardly Freo Doctor, there's a sweet spot between Longreach and Geordie bays facing north east and protected by a backdrop of sand dunes and a limestone ridge that stops the sea breeze in its tracks. When all the kiddies who swarm Thomsons Bay and the Basin are tucked up in bed, head down to Fay's Bay for a gloriously peaceful dip while the sun sinks into the ocean beyond.
Get Your Glamp On At Discovery
Rottnest's accommodation game has been shaken up thanks to Discovery. Set behind the dunes of the beautiful Pinky Beach, Discovery covers 2.8-hectares and is equipped with 83 luxury, fully kitted out eco-tents, complete with ensuites, pillow-topped mattresses and decks, because it wouldn't be glamping without these creature comforts. Tucked into natural surroundings, there are four types of tents available and a few even score ocean views. Linked by walkways and boardwalks, Pinky's Beach and The Basin are easily accessible, and all accommodation includes WIFI, access to BBQs, concierge and laundry services and secure bike port facilities at each tent. And with Pinky's Beach Club and the 30-metre resort-style pool complete with pool bar, you'll never want to leave.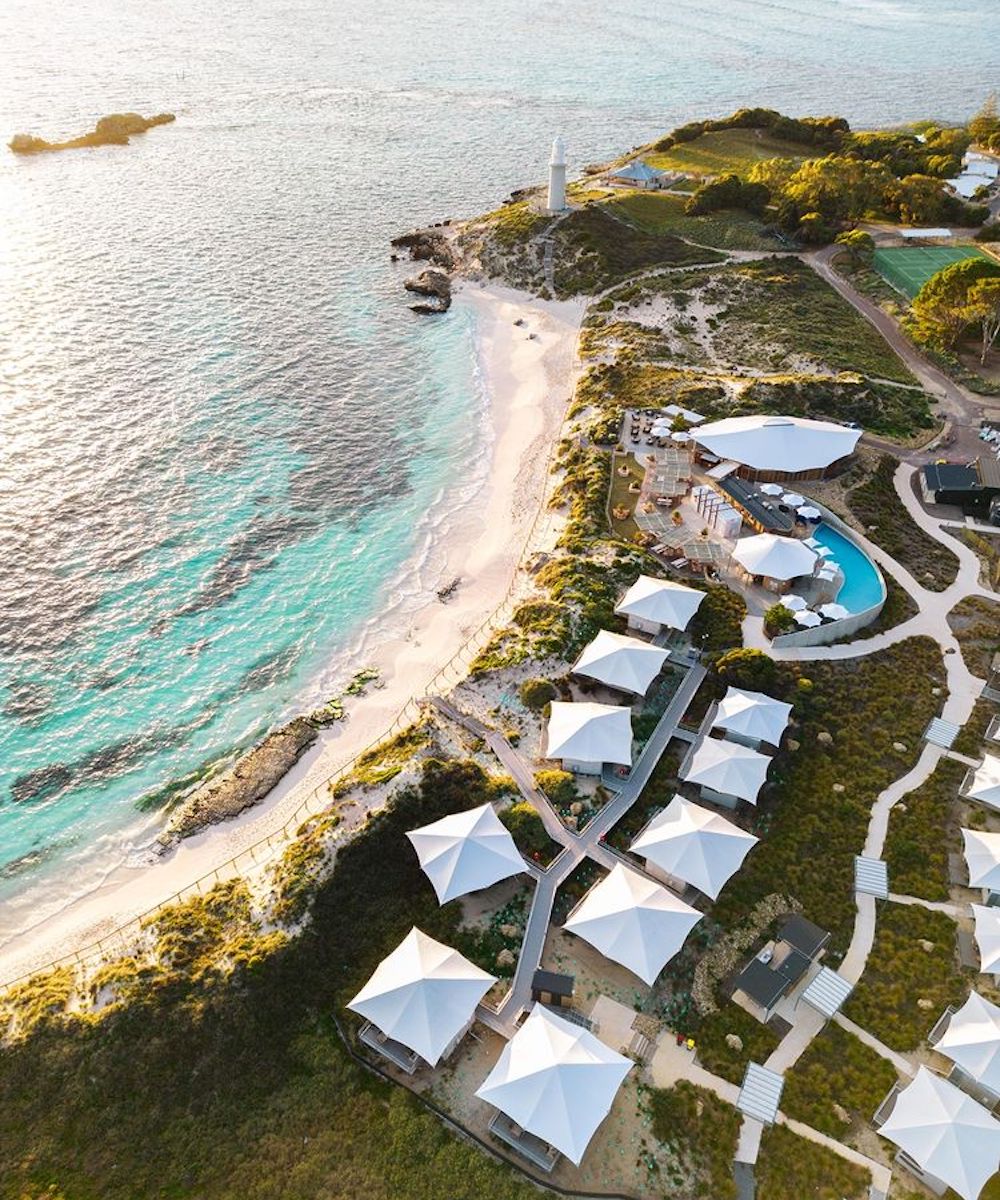 Snorkel Off The Sweet Treats At Little Salmon Bay
Now there's a lot of eating that is required throughout your time at Rotto, so roll out of the bakery and head down to Little Salmon Bay with your snorkel and goggles before you become what you eat (why hello muffin top). The snorkel trail features ten underwater plaques that will teach you more about the incredible marine life surrounding you.
Stop By The Lane Cafe For All Your Latte Needs
While we'd hate to come across as coffee snobs (lie), do us a favour and consider branching away from the obvious and get your cup of joe from the unassuming but excellent, The Lane Cafe. As the weather heats up you'll want to crush an iced latte or get there early (they open at 7am) for the paper and your long mac. All coffee here is takeaway so you can make your way to the sparkling waters of Thomsons Bay to let the buzz sink in. They've even got vegan options!
Pedal, Paddle Or Walk On Water
There's definitely nothing wrong with just floating about enjoying the blissful bays every day, but if you're keen to take things up a notch and explore Rotto's beaches like never before, go check out Aquaplay. They hire out water bikes, stand up paddle boards and more, suitable for all ages. Find them at North Thomson Bay, just off the main ferry jetty.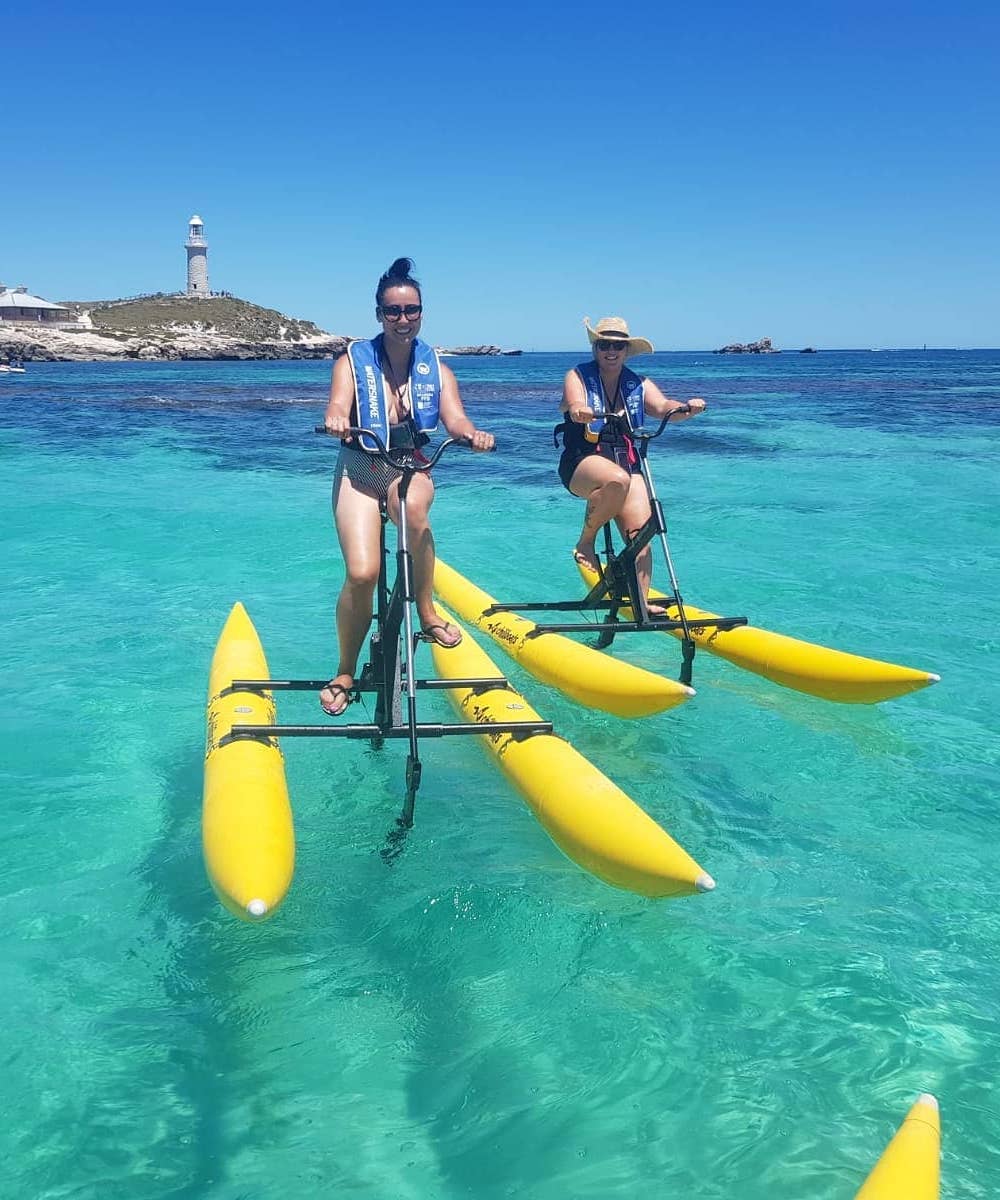 Go Underground At Oliver Hill's Tunnel Tour
History fiends will get a kick out of Rottnest's (albeit minor) role in World War II. One of the two 9.2-inch guns installed to protect the mainland from a potential invasion remains atop Oliver Hill, while a maze of tunnels is buried deep underneath it. The gun never had reason to fire (phew) but has a foreboding presence and the eerie halls of the underground tunnels are fascinating. Take the Captain Hussey train from Kingstown Barracks and enjoy another dose of history as the train was originally built to transport ammunition, building materials and supplies to Oliver Hill.
Take A Rottnest Cruise And Dine On Fresh Caught Seafood
While we all wish we could zip over to the island on our own private yacht, let's be honest: not many of us are fortuitous enough to have access to our own boat. For the rest of us mere mortals, there is a way to shake off that land-lubber status (and no, we don't just mean the 30-minute ferry ride there and back with a cabin full of kids). Rottnest Cruises have been offering trips out to the azure waters of Rotto for a number of years now, but it's their newest cruise that has us uber excited. Say hello to Rottnest Cruise's Luxe Island Seafood Cruise. The half-day trip will see you cruising and swimming your way through blissful bays, sipping free-flowing drinks and trying your hand at fishing for your own supper before tucking into a seven-course progressive sea-to-plate lunch cooked by the private chef on board.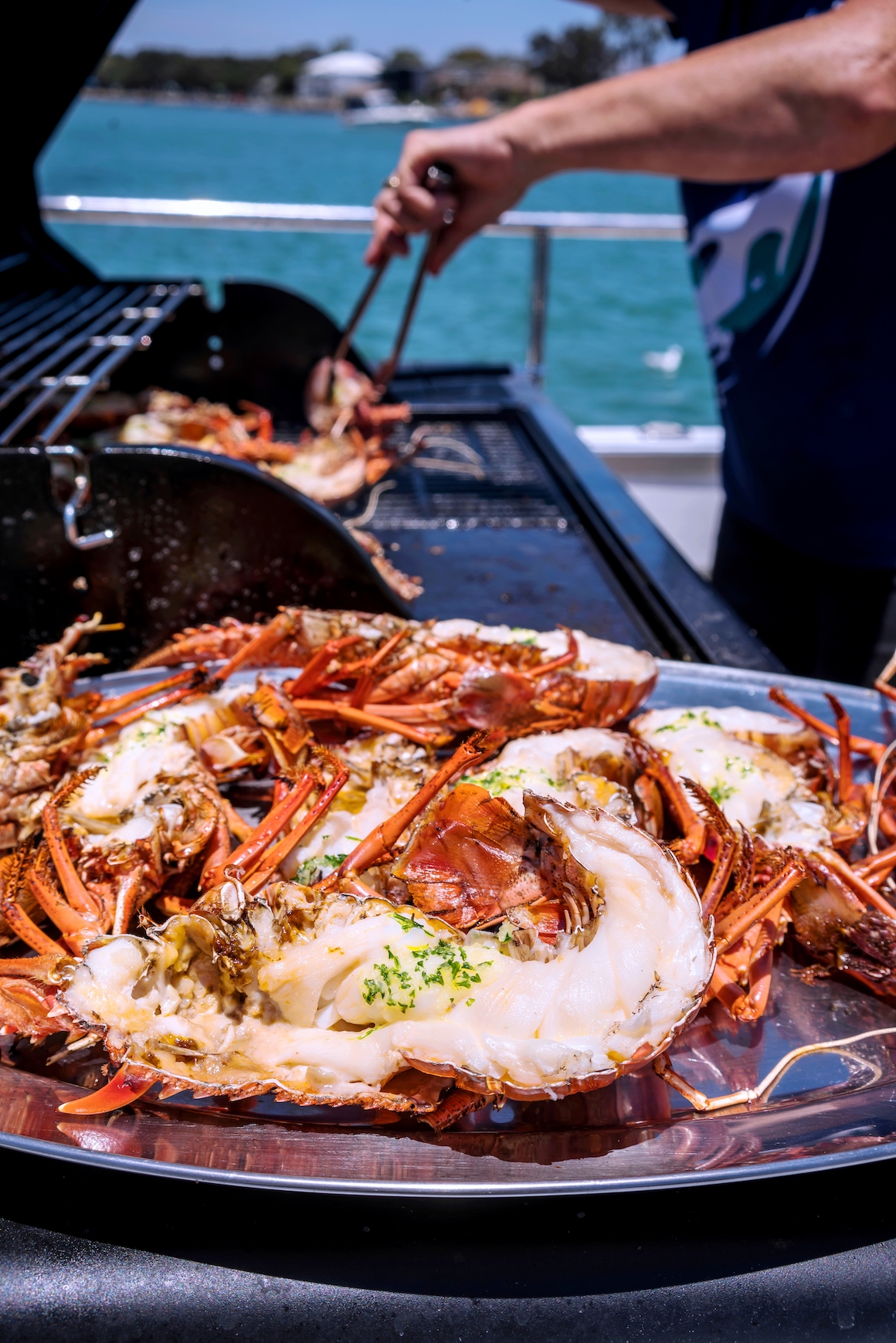 Rest Your Head At This Luxe Beachside Hotel
While Rotto's basic accommodation is beloved by many and part of the laidback charm of the island, there's not been a really luxe accommodation option on the island until recently. Finally, Samphire Rottnest have given us a reason to get our best island attire out. With 80 spacious and beachy rooms, the coastal vibe of the resort is proudly "barefoot luxury". Right in the heart of Thompson Bay, if the beach is too far you can simply flop into the pool before swimming up to the Samphire Rottnest Beach Club for a refreshing vino from a well thought out wine list. With white sand and comfy lounges, even if you've only got a few days escape from home, it feels like a million miles away here. The Marri trees in the courtyard and the Aussie bird song is the only hint that this isn't a Mediterranean island. From Wednesday to Sunday you can also catch superstar street food chef Will Meyrick at Lontara Restaurant.
Strap Your Boots On For A Rottnest Hike
While we all know about the bike routes around the island, did you know that there are actually a number of hikes you can take? While they have been about for many years, the trails are now clearly signposted and accessible to those other than locals 'in the know'. The Wadjemup Bidi network consists of over 45 kilometres of trail network and takes in plenty of the island's A-class nature reserve. Be sure to slap on some sun cream and stock up on water, as there isn't a huge amount of shade on these trails—it is an island, after all. If you'd prefer to have a bit of expert guidance, then the team from the Hike Collective are now taking avid walkers through the trails, with a helping hand and lots of interesting tidbits along the way. There's heaps to explore on foot including wetlands of national importance, beach hopping, bird watching and of course a stop for ice-cream.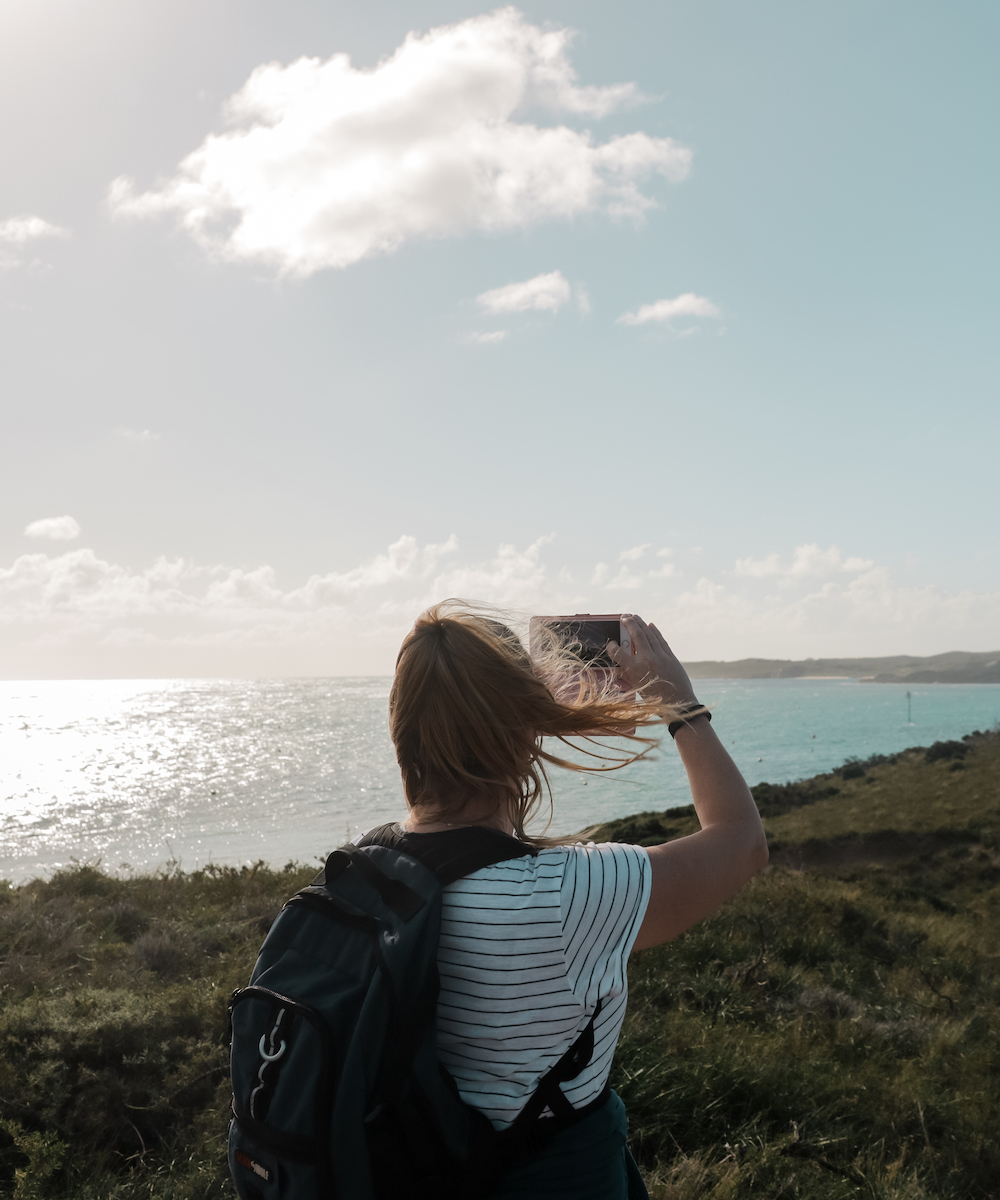 Image credit: Tourism WA, Rottnest Bakery, Isola, Tristan McKenzie, Discovery Rottnest Island, Aquaplay, Rottnest Cruises, The Hike Collective