With the regular CBD office crowd wrapped up in sweat pants at home rather than eating out, Perth's CBD restaurants have been doing it tough the last couple of years. Once heaving eateries faced a much quieter reality and many were forced to cut staff and opening hours just to stay afloat.
But things are looking up. People are making their way back to the office and our CBD restaurants can finally breathe again.
If you need a hand refamiliarising yourself, start with the best restaurants in Perth's CBD right now.
Any
Any popped up on Queen Street in the heritage space once home to 1907 earlier this year and besides the fact it's fairly hidden from the outside, we're not too sure how it's still flying so under the radar. The vibe is minimal, sleek and moody—the kind of place you'd take a very special date—with an intimate lounge bar on one side and a sophisticated banquet-style dining space that looks towards an open galley kitchen on the other. Once seated we suggest you take advantage of the chef's counter experience—a lavish modern Australian five-course tasting menu, all cooked and served up directly in front of you— while sipping on something equally extravagant from the bar.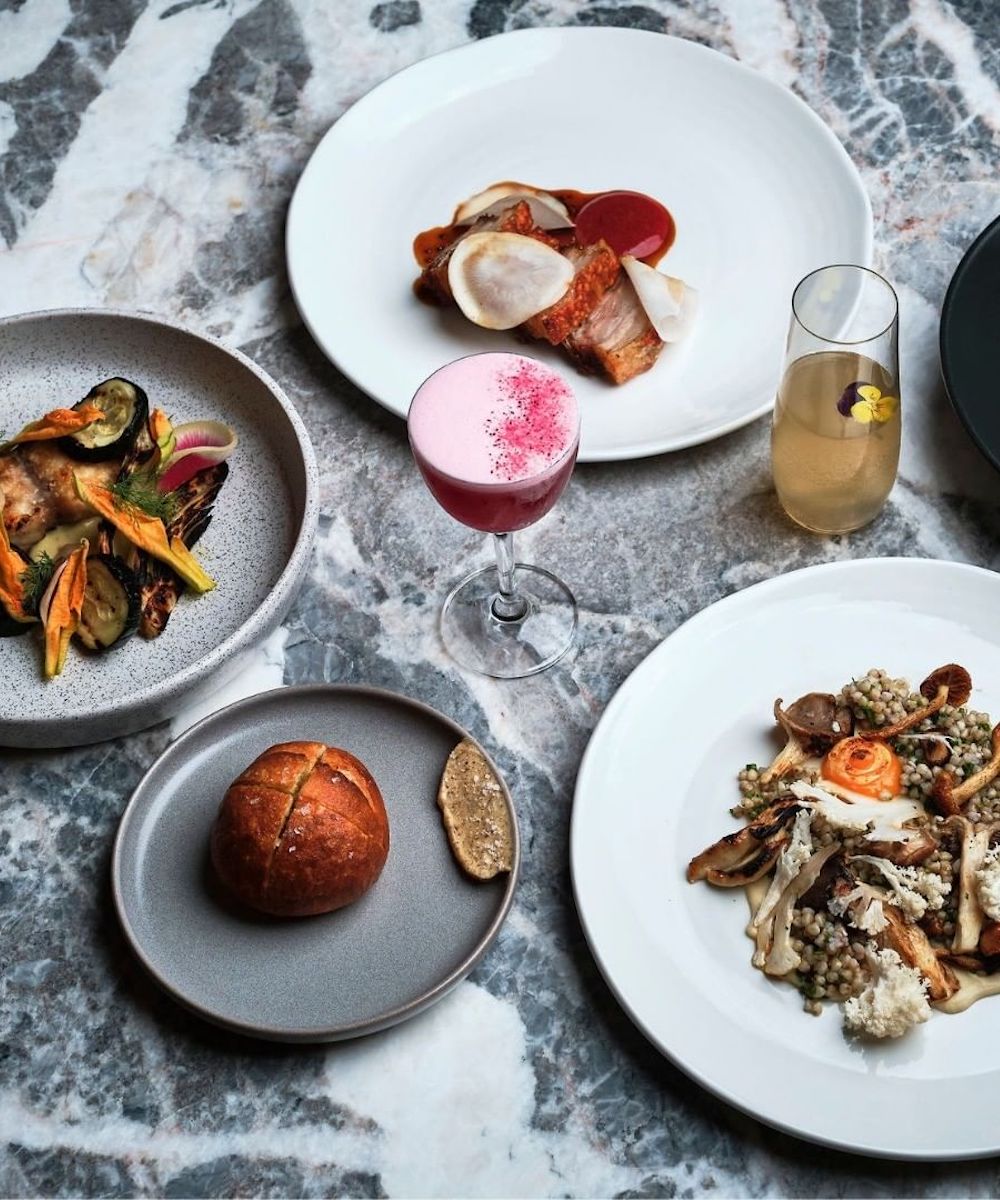 Santini
One look at Santini and you will swoon. Featuring loads of warm terracotta tones and dreamy, bold turquoise, this jaw-dropping Mediterranean-inspired restaurant nestled at the base of QT Perth is dishing up a knock-out Italian menu featuring fresh seafood, moreish pastas and 45-day-aged steaks. Its shining star has to be the tiramisu though so leave room for dessert.
Alfred's Pizza
Follow the neon light and walk your hungry, thirsty self downstairs to Alfred's small bar and pizzeria. If you're not super hungry, you can stick to whatever's on the 'by the slice' menu that night—the Suzi Quatro (their take on a four cheese) is always a good bet—but otherwise, go right ahead and drool over the full selection of whole pizzas. It's the Betty Rizzo that does it for us, made with buttered potato, prosciutto, garlic and parsley.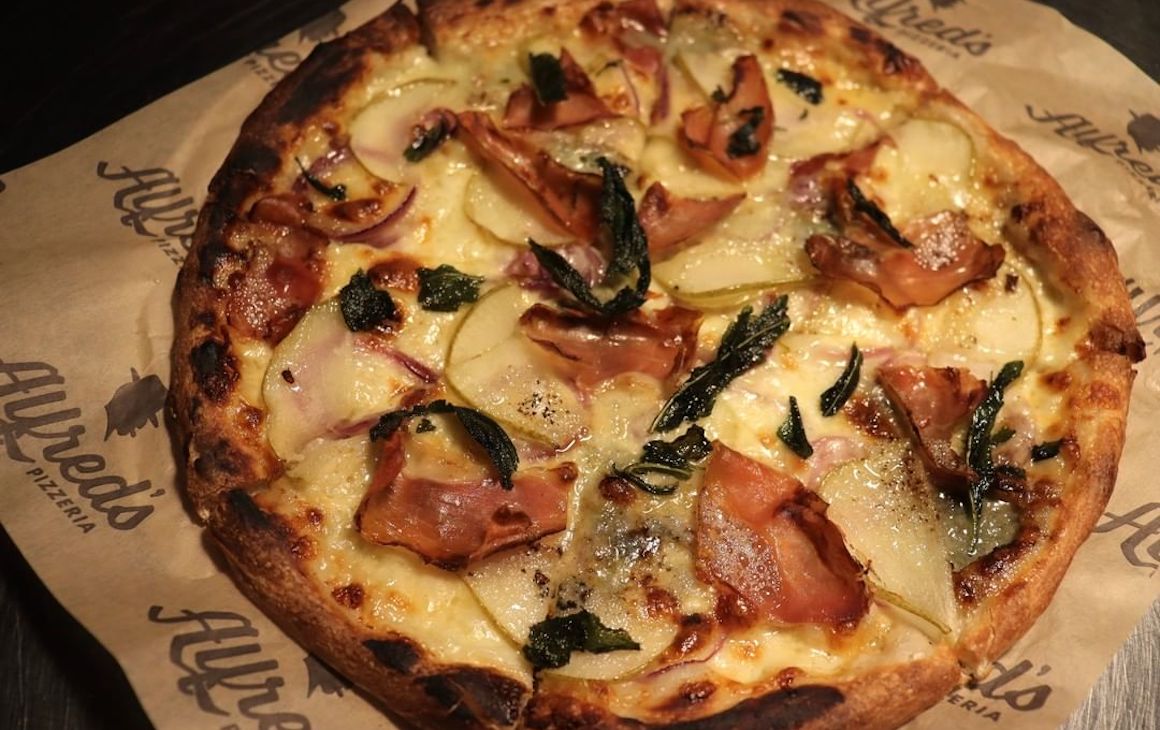 Old Faithful Bar & BBQ
As soon as one of those big, beautiful cafeteria trays lands at your table, you'll see why Old Faithful Bar & BBQ is on this list. Juicy slabs of smokey barbecued goodness of every type, mac 'n cheese, cornbread, brussel sprouts, pickles...this King Street joint has all the American eats you're craving, all washed down with a deadly selection of whiskey.
Palsaik Namoo
Korean bbq with a slightly more up-market vibe, Palsaik Namoo has two levels but is still pretty much always packed so turns out we're not its only fans. Designate your barbecue driver, pick a set menu—they come with loads of condiments and side dishes to pair with the meats—then throw on a boozy Korean beverage or two and you're done.
Tiny's
Who knew the humble rotisserie chicken could be so classy? Tiny's, obviously. The sophisticated CBD wine bar and rotisserie restaurant is undeniably cool thanks to its aesthetic interiors. Good thing they back it up with on-trend small batch wines and a food menu packed with modern family-style share plates. By day, you can't beat their hot rooster roll lunch deal with a chardy. By night, just go the $60pp feed me and be done with it—you'll end up ordering that much anyway.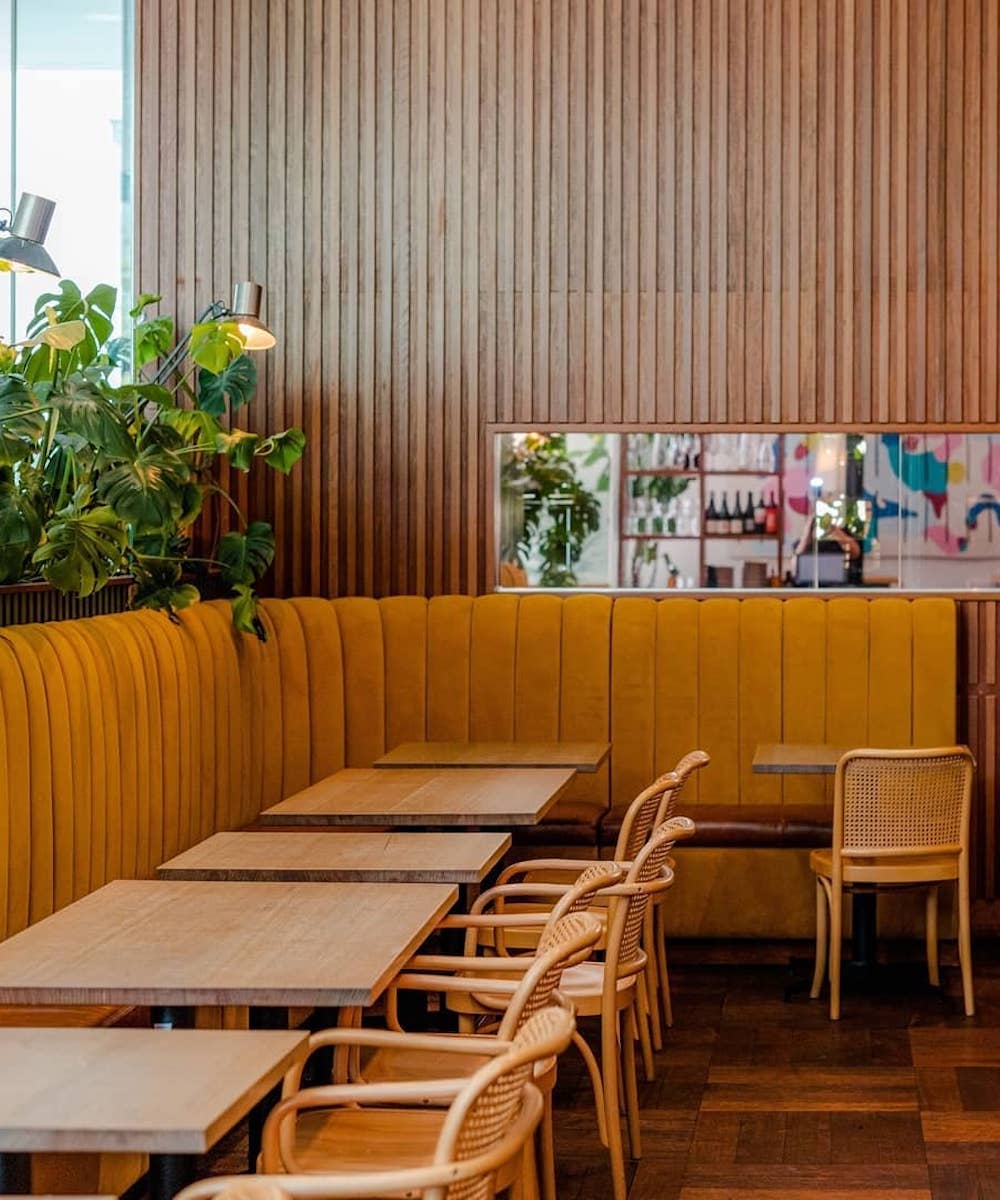 TOMA
Head Chef Charlie Vargas is putting the kitchen's custom built Parilla Woodfired grill to good use at TOMA—the latest opening from the Sneakers & Jeans crew (responsible for The Flour Factory, Varnish On King, Caballitos, Hadiqa and Goody Two's). The casual fine dining menu offers a selection of premium cuts from local butchers cooked over a banksia and jarrah fuelled fire along with plenty of seasonal veggies and fresh seafood. Their signature though, unsurprisingly, is the grain-fed tomahawk steak.
Uma
If Executive Chef Alejandro Saravia can convince ten per cent of the people who try Uma's food to book a trip to Peru, he'll be a happy man. But after dining there, we think there might be quite a few more Perth people hopping on a plane bound for South America. To really get into the Peruvian spirit, order a round of pisco sours, the pan de yema (egg yolk bread with whipped feta), ceviche peruano and an alpaca dish or two. Trust us, you'll be looking up flights before you put away your last mouthful.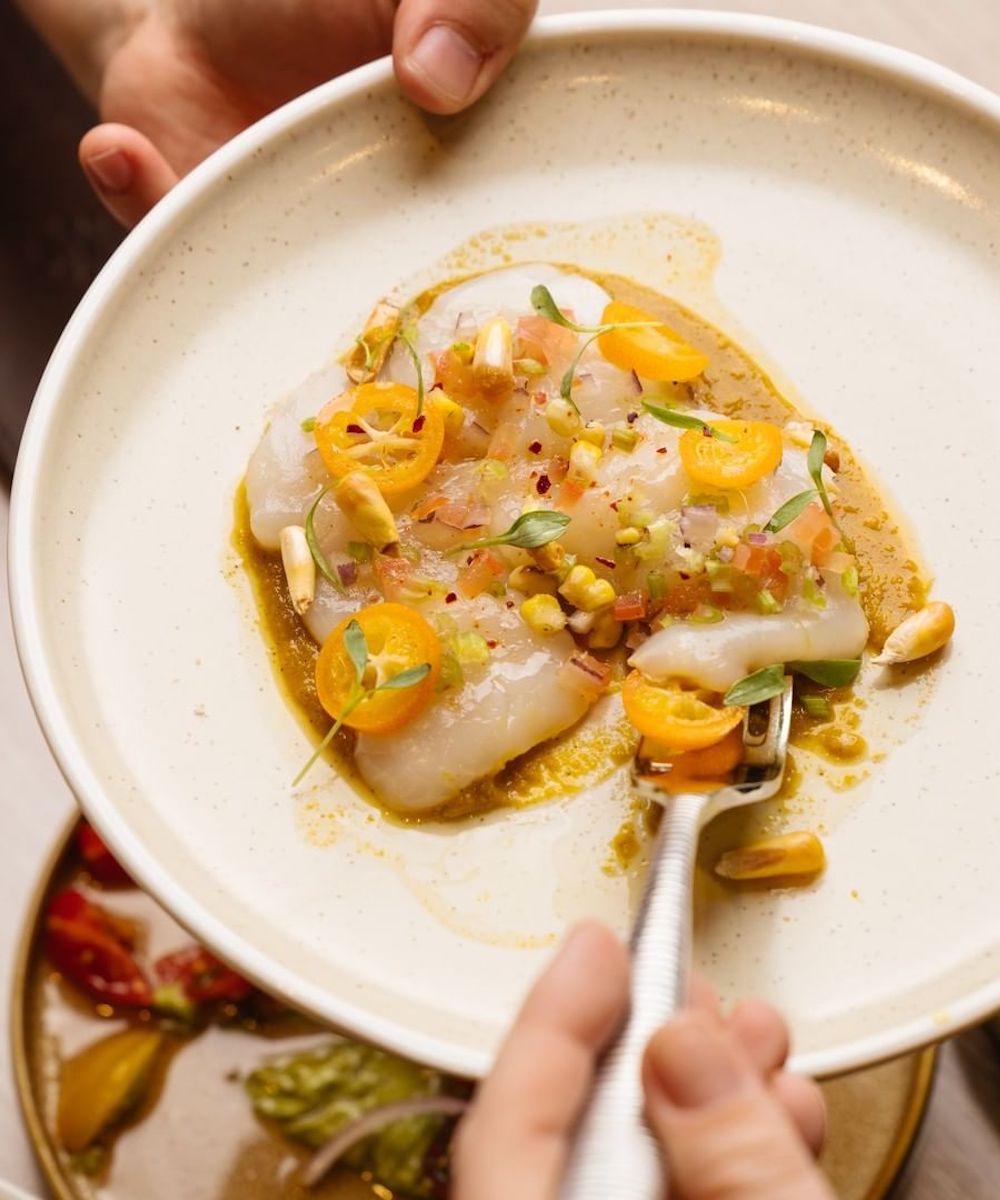 Lalla Rookh
If you're into homemade pasta, insanely good seafood and a banging salumi board then surely you've been to Lalla Rookh. Head Chef Alexandra Haynes has crafted a fresh modern Italian menu featuring the finest West Australian produce. And honestly, the hardest part is deciding which dish to pick. We reckon you'll never regret a hearty bowl of gnocchi, so just run with this if you get stuck.
fleur
Sitting pretty inside The Royal Hotel, fleur is as beautiful and as fancy as she sounds. With local produce front and centre, there's plenty to get excited about when it comes to the menu, which has recently had a complete French revamp. Paired with a curated wine list, some stunning cocktails and equally lovely interiors, stop by on your next night out in Perth.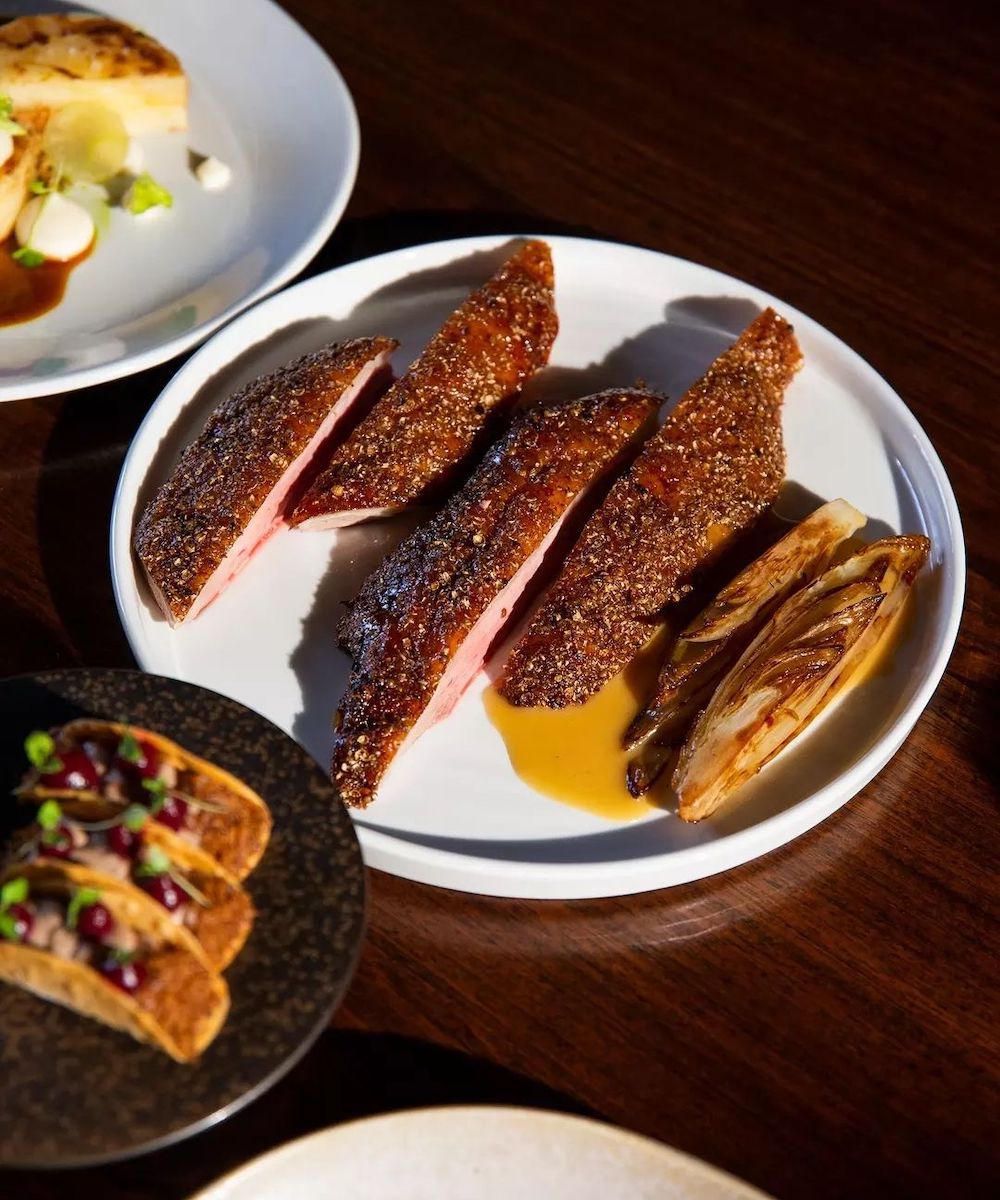 Petition
The team at Petition are big believers in supporting local so you can expect only the freshest of ingredients, prepared simply but bursting with flavour. The menu changes regularly—though the famous chopped broccoli salad always makes an appearance—but it doesn't matter what you order, you're guaranteed to love it. Whether it's a long lunch or a luxurious dinner, try to nab a seat on the long leather couch for ultimate comfort. Wine Merchant and Beer Corner are also just around the corner if you need somewhere for a pre or post-dinner drink.
Wildflower
Wildflower is shifting our preconceived idea of 'food for thought'. The menu is dictated by the environment and draws on the seasonal indigenous Noongar calendar. You'll make a booking with the expectation to be blown away by the view, but in reality, it's much more than that. The creativity of each dish will make you appreciate our Western Australian soil just a little bit more than the last.
Long Chim
All hail the King of Thai food, David Thompson for bringing Long Chim into our Perth lives. Word to the wise: believe the wait staff. When they say the Chiang Mai larp of chicken is hot, they don't mean Australian hot. They mean serious Thailand hot. So prepare yourself with all the napkins and all the beer. We're also obsessed with the sour orange curry of fish and the green papaya salad, but everything here is insanely good and not too expensive. Make a booking, go hungry and fall in love with the State Buildings all over again.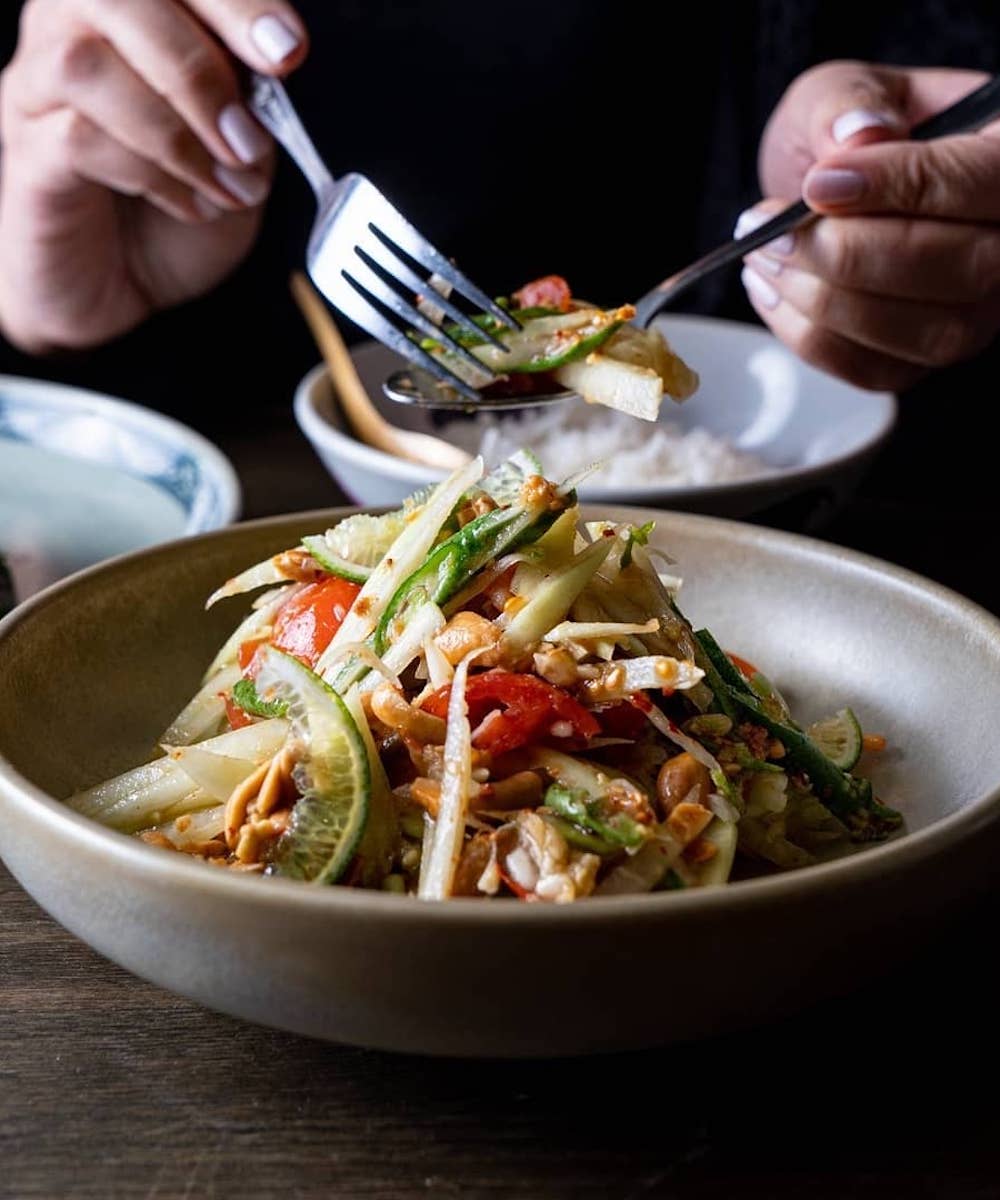 Heritage Wine Bar
Maybe we love Heritage Wine Bar because you immediately feel like you're in a Parisian bistro along the Seine. Or maybe we love it because you feel like you're part of the Boardwalk Empire set. Or maybe we just love it because it's done really remarkable things for Perth's fine dining scene and has brought a piece of historic architecture along the terrace back to life. So let's just go with D) all of the above. We're all about the beef wellington but be sure to save room for dessert.
Hearth
Hearth is the swanky restaurant attached to The Ritz-Carlton Perth at Elizabeth Quay. It's boasting a light, bright and uber-relaxing vibe thanks to the cool blue tones and views of our beautiful Swan River. When it comes to the food, expect only the best WA produce with a good smattering of native ingredients throughout. It's the perfect spot to take your out-of-town guests, but we say don't wait for them; get there and treat yourself now.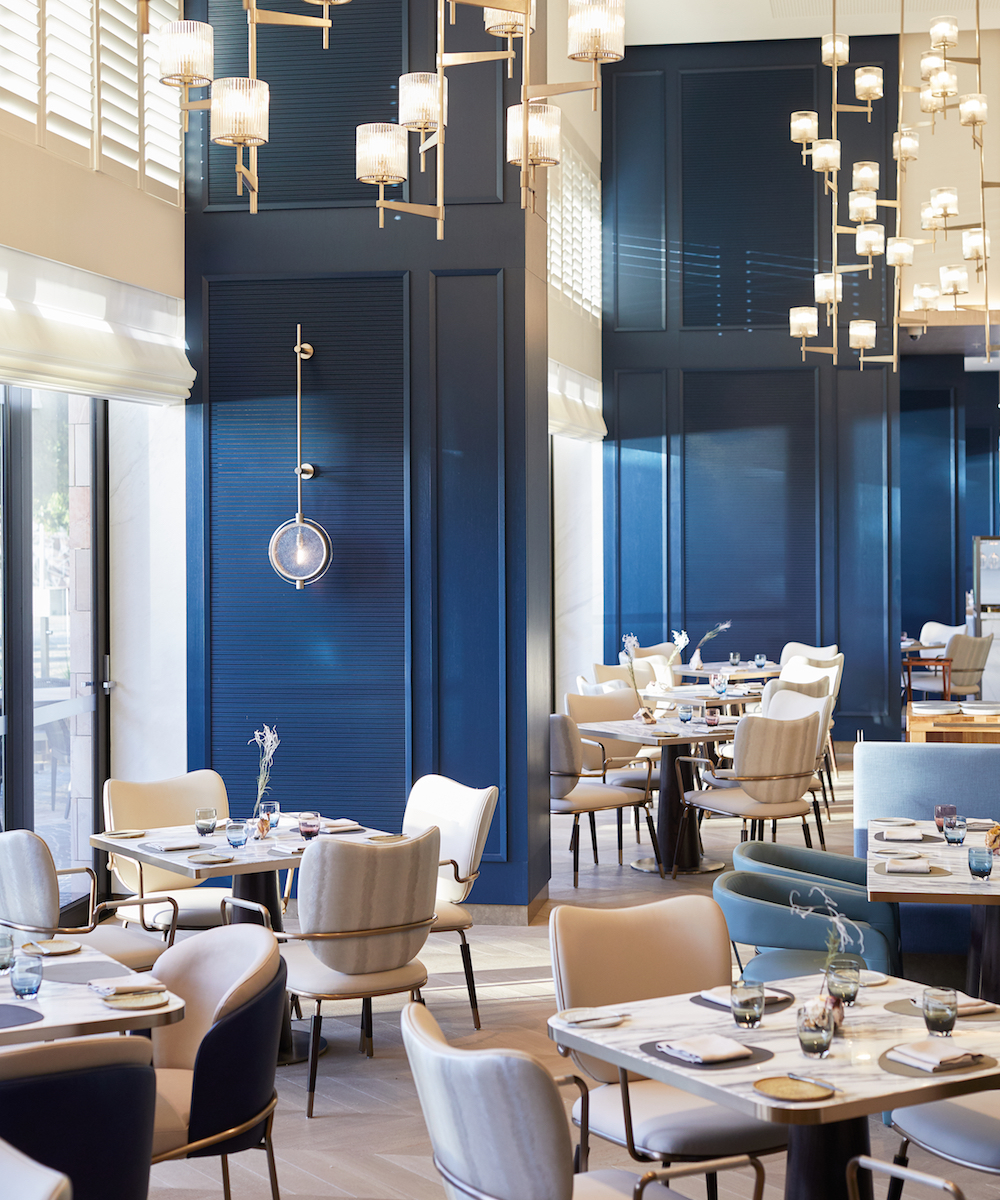 The Flour Factory
If you've been treating The Flour Factory like a bar instead of a restaurant you've been doing it wrong. Yes, the gin bar is the best thing to happen to Friday after-work drinks in a long while, but once you try the food, you'll be so swept up in how the chef can make potatoes taste and look so good, you'll wish they were listed on the ASX so you could buy-in .
Milky Lane
Milky Lane is known for whipping up the most outlandish cheat meal eats. Just think specials like mac n cheese doughnuts, crispy lasagna nuggets and ice cream waffle tacos, alongside a swag of seriously epic burgers, sides, desserts, cocktails and milkshakes on their not-so-regular regular menu. Come with a BIG appetite and open mind, 'cause when it comes to these guys, there is nothing they can't pimp the absolute shiz out of.
Post
Is our obsession with the State Buildings obvious yet? This is fancy opulence in its most justifiable form. Normally our hearts would melt at the words gnocchi, but at Post, we struggle to go past the orecchiette. Pretty much everything on the modern Italian menu showcases local purveyors and the wonderfulness that is WA. The newly refurbed dining space only adds to the fine-dining experience.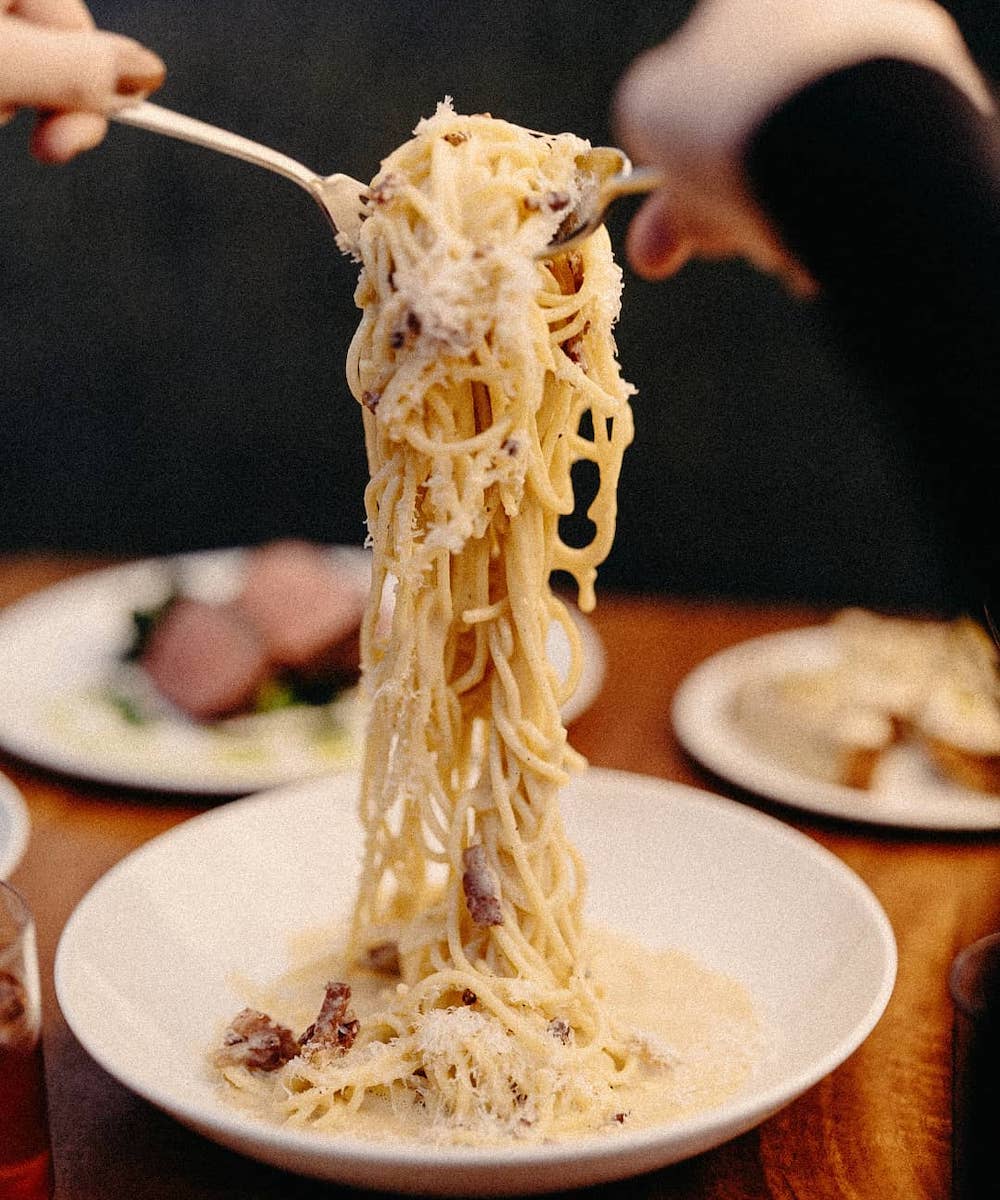 Hadiqa
Hadiqa is your answer to innovative, refined Middle-Eastern dining. Head here for a Friday night drink sesh after work and you'll surely score brownie points with your colleagues. From the decor to the food and drinks, everything has been carefully curated to give you a taste of Moroccan luxury. Round up your mates and order one of their spritz trees—nine spritzes with all the best mixers you could ever dream of.
Balthazar
Located at the base of the original art deco Lawson apartment building, Balthazar is a ritzy restaurant with a modern menu brimming with artistic eats almost too attractive to eat. Rest assured, you can still get Bread In Common treats with house butter and some duck fat potatoes to start before you dive into something a little more swanky.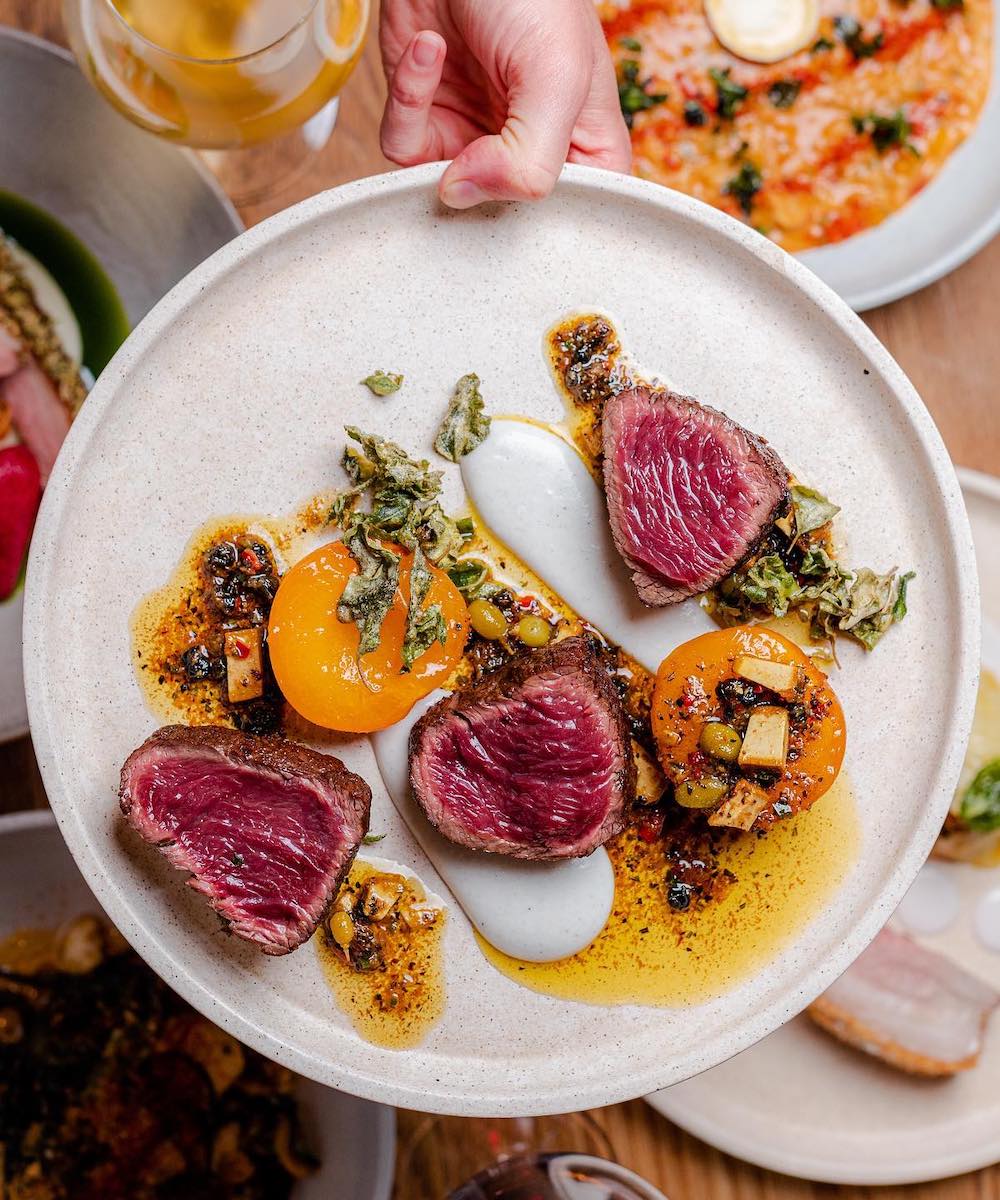 Garum
Garum is Chef Guy Grossi's best gift to Perth. Think Roman classics with a touch of Grossi's magic and the years of experience he brings to the table, and you have the makings of one of the best restaurants in the city.
Short Order
Rounding out our list with one of the best burger brands to come out of Perth: Short Order. Plenty of newbies have popped up since these guys first landed on the scene, but we'd still hold Short Order's classic fried chicken burger up in the god tier realm of good. The fact their CBD joint on Hay Street also happens to be BYO makes it the ideal spot for an affordable feed before heading out with your mates.
If you're still hungry for more click here.
Image credit: Balthazar, Any, Alfred's Pizza, Tiny's, Uma, fleur, Long Chim, Post, Balthazar