Wine, glorious wine. We crave a glass after a tough week (day) at work, we slurp its deliciousness down with (almost) every meal and we dream about it on most weekends (before bathing in it on a Saturday night). While there's nothing wrong with opening a bottle with your bestie on a Sunday arvo, it's still kind of nice to swap your comfy onesie for the dimly-lit sultriness of a wine bar in real life. And thankfully, Perth is overflowing with top spots—from cool and casual neighbourhood joints to primo 'get dressed up for' kind of haunts.
Here are 17 of Perth's best wine bars to sip at in 2021.
North Bird
NORTHBRIDGE
In the heart of Northbridge on William Street is North Bird—a hip wine bar and bottle shop focused on providing expressive, high quality wines from local producers. Boasting an extensive list of funky natural and minimum intervention drops, all of which you can try in or buy a bottle to take home, you're never short of exciting choices here. They've also got a delish food menu perfect for grazing so you can stick around well into the evening.
Madalena's Bar
SOUTH FREMANTLE
Sunsets, seafood and sauvignon—what more could you want? Madalena's Wine and Seafood Bar in South Freo is just the spot to satisfy all your Sunday arvo needs. If you like to be sustainable, this is definitely the place for you—Madalena's works directly with local fishers to share the love. Go on, grab some fresh oysters while you sip on organic wine.
Pep's Wine Bar
PEPPERMINT GROVE
Immerse yourself in the delicious wine world of Pep's. Recently opened in Peppermint Grove, this gorgeous spot is homely yet oh-so-classy, with exposed brickwork, an airy courtyard and contemporary furnishings. Local produce is delivered on the daily to provide you with all your charcuterie needs, and let's not gloss over the MASSIVE wine list of over 160 bottles, which you can of course have a few free tasters of at the bar. You need a drink here pronto.
Vincent Wine
NORTHBRIDGE
Say oui to Perth's latest Parisian wine bar located on the edge of Northbridge, Vincent Wine. Start your afternoon off the right way by perusing the extensive wine list (hint, there's loads of French, Italian and Aussie drops on offer), and chill in the courtyard with a lovely glass of wine 'til sundown.
Lalla Rookh
PERTH
Lalla Rookh is one of our favourites for a night of great food and great vibes, but did we mention they've also got a great wine room? Okay, we'll stop saying great. But seriously, head on down to their wine room which is lined with bottles from all over the world and get yourself a bite to eat from their delicious Italian menu.
Wines Of While
NORTHBRIDGE
Educating Perth on the deliciousness that is natural wine, Wines of While definitely deserves its spot on this list. The vibe is casual and cool, the wine is fancy and the food is second to none. Grab a streetside table and get set to sip the arvo away. It's also a hop skip and a jump from Vincent Wine, so wine crawl, anyone?
Shadow Wine Bar
NORTHBRIDGE
Shadow Wine Bar in Northbridge oozes class and elegance, and their wine list will impress even the biggest wine snobs out there. Whether you're looking for a cheeky glass and a snack from the bar menu or you want to go all out and make a night of it, Shadow will not disappoint. Ask your waiter for help pairing your food with the wine, or your wine with the food; whatever order you prefer.
Mummucc
WEMBLEY
Every night is wine night at Mummucc. Right next door to our favourite pizza place Monsterella, this gorg little Italian wine bar sits pretty with a huge wine list and delicious Italian food (FYI, you can get Monsterella pizza delivered to you). Grab a table on the street to watch the world go by, or stay indoors if you're in a bigger group. Disclaimer—this place is super popular (we totally get why) and walk-in only, so grab a table if you see an empty one!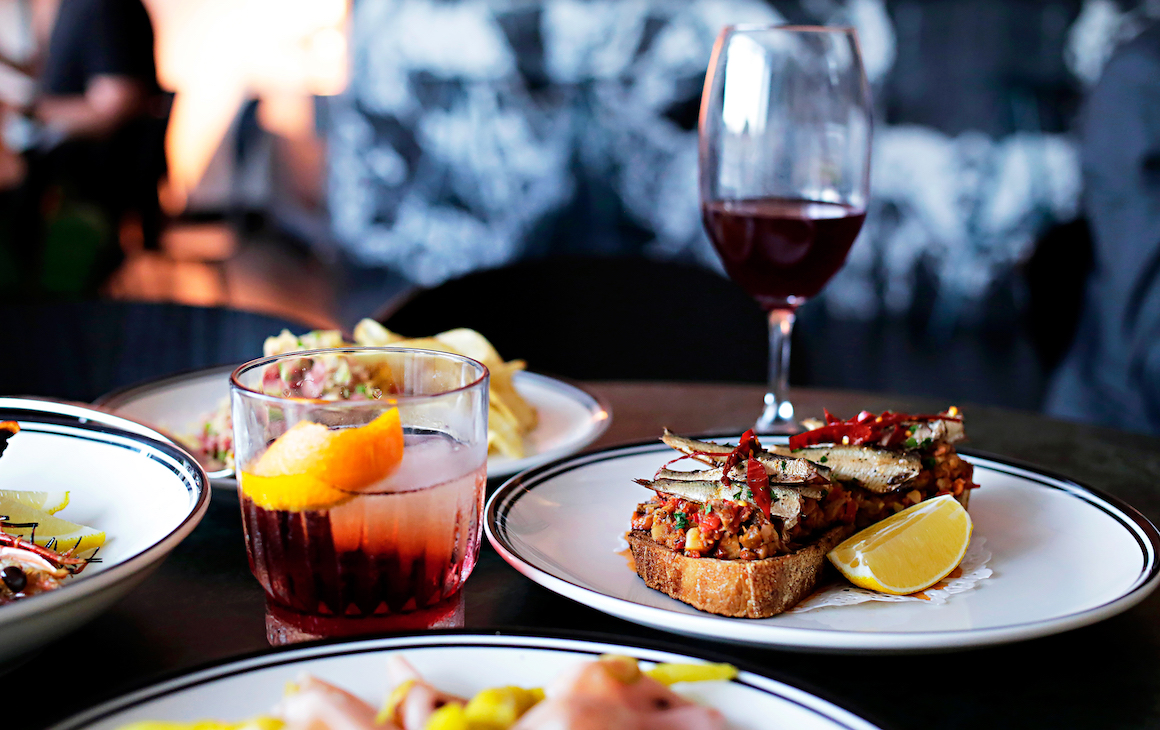 Strange Company
FREMANTLE
Separating their wine list between light and easy, funky, wild and curio, round and rich, earth, spice and structure, and bright and juicy; a visit to Strange Company is a win for the old wine palate. Did we mention they've got wine on tap too?
Skol
SCARBOROUGH
Never been to Scandinavia? No problems. SKOL (meaning 'cheers' in Norse) is your chance to immerse yourself (boozily) into Scandinavian bar vibes. Chat with friends over delicious natural wines and grazing boards, while seated in a homely Scandi-style building, with stripped back and beautiful decor.
Cherubino City Cellar
SUBIACO
You'll find wine, wine and more wine here at Cherubino City Cellar. Right on Rokeby Road, this urban cellar door is decked out with incredible art so expect very sophisticated vibes. There's also an extensive food menu (we're talking caviar to Italian cheeses) and a sixteen-page wine list, so there's really nothing you can't have here.
Si Paradiso
HIGHGATE
Serving up some of Perth's most delicious glasses of vino, Si Paradiso will have you ditching the individual glass and grabbing a bottle or two. While we do love a good Prosecco, there's no going past the Le Coste 'Litrozzo'; perfect for sharing.
King Somm
BAYSWATER
Peeps from the eastern 'burbs, don't worry—we haven't forgotten you! We're actually pretty jealous you get to call King Somm your local. Located inside a heritage-listed building, this place offers organic drops plus craft beers for all the brew buds out there and exceptional pizzas. Don't forget you can also take a bottle or two home from this joint.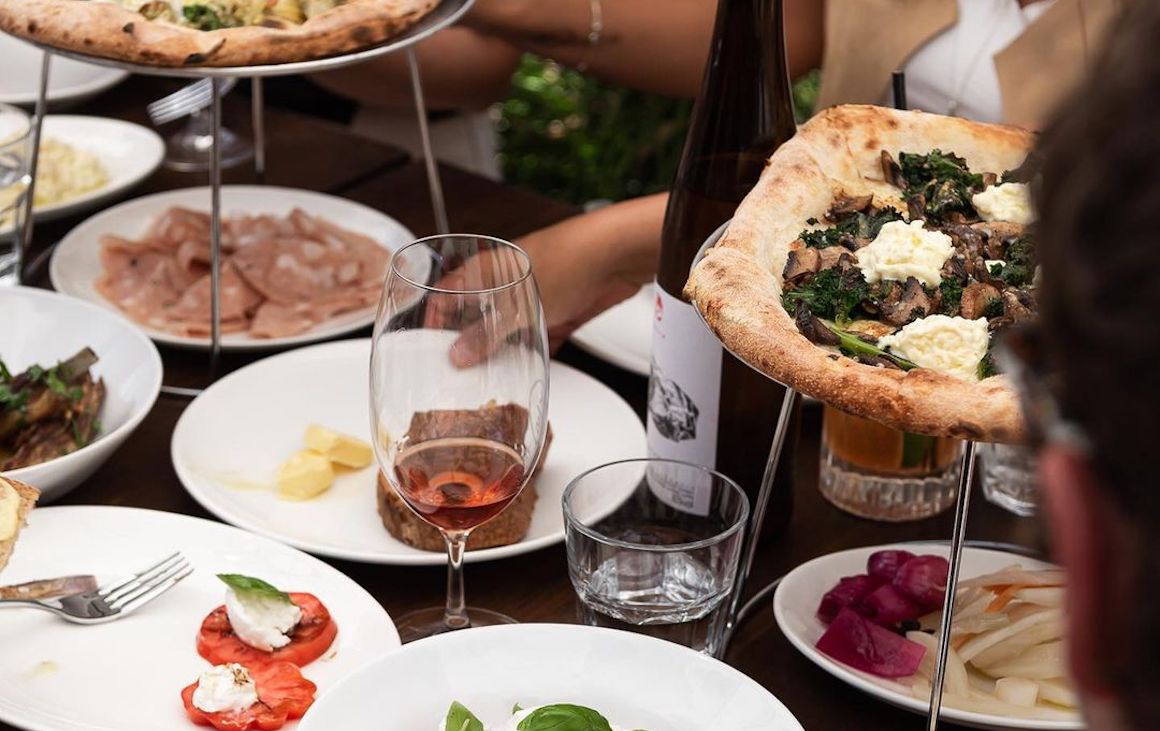 Tiny's
PERTH
Home to over 300 internationally and locally sourced fine wines, Tiny's is the ultimate bar for self-proclaimed wine connoisseurs. With the option to buy by the glass or bottle, you'll be able to try every wine on this extensive menu. Luckily the food here is also delish, and pairs perfectly with a glass or five of red.
Besk
WEST LEEDERVILLE
We. Love. Besk. A fresh, hip, and ultra-cool vibe awaits you here, with the option to dine, drink or grab a bottle to go. The massive bottle shop has every wine under the sun, and you can crack one open and enjoy it in the venue by the open brickwork and leafy plants. Before you go, get a bite to eat—you can't go wrong with the pan roasted gnocchi.
Ronnie Nights
FREMANTLE
The second venture from the team behind Strange Company, Ronnie Nights is all about boutique wines from up and comers who you might not have heard of before. This wine bar is stunning, with an upstairs area lit up by a disco ball—giving you all the more reason to stay all night long.
Petition Wine Bar
PERTH
It's safe to say that everyone who loves wine and cheese, along with gorgeous interiors will love Petition Wine Bar & Merchant. You'll find a carefully curated list of food-friendly, artisan wines and plenty of them are made using biodynamic and organic practices; which means no hangovers (we hope). The food at this Perth wine bar is also on point, but if you're after something substantial, we'd suggest heading there for a little pre-dinner fun and then head next door to Petition Kitchen after.
Still thirsty? Here are the best Perth bars you should have been to.
Image credit: Emma Bryant, Elle Borgward, King Somm